Years ago, while studying Spanish in Antigua, Guatemala, I became enamored with the look and feel of Spanish Colonial towns. The history, the culture, the architecture—it all makes for an enchanting atmosphere that can't be found anywhere else. For the next 10 years my husband, Mike, and I visited a series of Spanish Colonial towns. Little did he know that I was considering a future landing spot…
Our first trip to San Miguel de Allende was in December 2016. It was a short hop—only 10 days. After settling into our comfy casita, we wandered the inviting streets of San Miguel. Within a few days we'd fallen in love with the town's winding cobblestone streets, elegant spired Parroquia church, and the sonorous peal of church bells…
It seemed that every street—every callejon—was lined by trees bursting with multi-hued blossoms. We leisurely explored the town's colorful open-air produce and artisans' markets, European style cafes, art galleries and mural-covered walls. The town itself reminded us of our past trips to the hill towns of southern Spain and France. At night we danced the salsa to a live band with a good friend who had already moved to San Miguel.
That trip wet our appetite and left us wanting more… So we returned the following September for a month's stay. That allowed me plenty of time to research San Miguel in detail. By the time we returned I'd determined we could afford the cost of living. And the local healthcare met our expectations. We knew the fascinating cultural environment suited us perfectly. I was convinced that San Miguel was where we would next live… But Mike needed more time…
We weren't thinking of buying a house on that trip. During the first week we eased back into the rhythms of San Miguel, attending classical concerts in charming churches…indulging in art flicks at local pocket theaters… and checking out new cafés and coffee houses.
By the second week we were ready to check out neighborhoods and houses within our price range. We met with our real estate agent to do "research" for the future. We feared we'd be priced out of the market. Fortunately, good friends—who live in the area—suggested that we look at a new development on the edge of town.
Our realtor took us to El Capricho, a new development on the south edge of town. El Capricho is a 30-minute walk to the center of town, far enough to be away from the noise and bustle but close enough to enjoy all that El Capricho has to offer. We ended up getting a tour of a home by the builder himself. He walked us through the home he had named "Tres Terrazas" due to the three terraces, each with sweeping mountain and lake views. The completed house would be 3500 square feet.
The next day we met with the realtor and the builder and asked if he would consider selling us "his" house. He hesitated, then said maybe. He did some calculations, then told us he wouldn't take a penny less than $284,000. We were thrilled! The price was half that of the houses we'd toured in town. It was the beginning of our San Miguel mid-construction adventure.
We thought that we'd achieved the best of both worlds. We were getting the amenities of a brand- new home, several large bedrooms with walk-in closets, and three gorgeous terraces with sweeping views. Not only that, but we were also getting the opportunity to customize our home. Mike, the gourmet cook, was able to design his personal dream kitchen in a way that wouldn't have been possible back in the States.
It wasn't until October of 2018 that our new house was ready for us to move in. During the five months between May and October we picked colors, lighting fixtures, bathroom fixtures, furniture, mirrors, etc. A series of contractors performed a plethora of projects. (The process of decorating itself was a grand adventure—but I'll leave that for another postcard.)
Each morning I awake, open the bedroom drapes, and begin the day by gazing out on the spectacular mountain and lake view. Mike regularly experiments making sourdough pizzas in his gourmet kitchen. We have plenty of room to invite friends for special dinners, or to visit for a few days. We often enjoy San Miguel's stunning sunsets directly from our living room with the glass doors to the terrace wide open or while relaxing on one of the terrezas. At night, it's blissfully peaceful, allowing for a deep slumber. The fire crackers often explode in town late in the evening and in the wee hours of the morning, but they are barely noticeable here.
It wasn't all smooth sailing, but it was definitely a worthwhile experience. In addition to gaining the home of our dreams in beautiful San Miguel de Allende, we also learned some valuable lessons along the way.
Lesson One – When you buy a home in Mexico that's priced in pesos and not U.S. dollars, you're likely to get more for your money. Expats price their houses in dollars. Mexican builders' price in pesos. The disparity between the two currencies can equal big savings for you.
Lesson Two – In a tourist town such as San Miguel real estate prices drop considerably as you move farther from the town core. Houses we toured in Centro were double the price of those on the outskirts of town. Another benefit—we're now a good distance from the firecrackers and weekend traffic that accompany events and parades common in this tourist mecca.
Lesson Three – Before buying pre-construction, do your homework. Only buy from a proven, reputable builder using a proven, reputable real estate agent.
Lesson Four – Home building approaches in Mexico are quite different than in the U.S. Ask a lot of questions about the things you consider critical, to be sure they are included.
Lesson Five – Once the house is complete, schedule a professional house inspection. Although not required, it's well worth the price ($300 US). Our estate agent suggested that we need not spend the money, since our builder is reputable. But we found it helpful to accompany the inspector (who speaks English) during the walk through, and to ask her questions. She prepared a detailed report. We then sent it to the builder, as proof of the things he needed to fix. Inevitably, there are problems to be fixed in any new home during the warranty period. It's best to catch them early with a house inspection.
Lesson Six – We found it fairly easy to get a title. It's important to work with a lawyer, and a Mexican notary. It takes a few months, after the house is completed, to get the title. But the process is neither difficult nor expensive.
Lesson Seven – Property taxes are reasonable in Mexico. Our yearly bill is about $500, for a 3,500-square-foot house.
Despite getting ahead of our schedule, we're convinced that we made the best decision when we bought Tres Terrazas. Sometimes you must trust your gut… We are thrilled to be living in our own gorgeous, affordable home in the world's most beautiful Spanish Colonial town.
Get Your Free Real Estate Report Now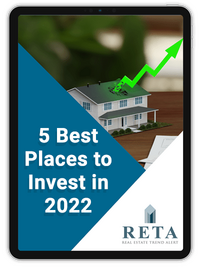 Sign up for our free daily Postcard e-letter and get a valuable free report on the The 5 Best Places to Buy Real Estate In 2022.
Related Articles
Top 10 Reasons to Move to Mexico
Fun and Interesting Facts About Mexico
Maps of Mexico: Best Beachside and Mountain Towns
Upcoming Conferences
With just a laptop and an Internet connection—you could speak English and get paid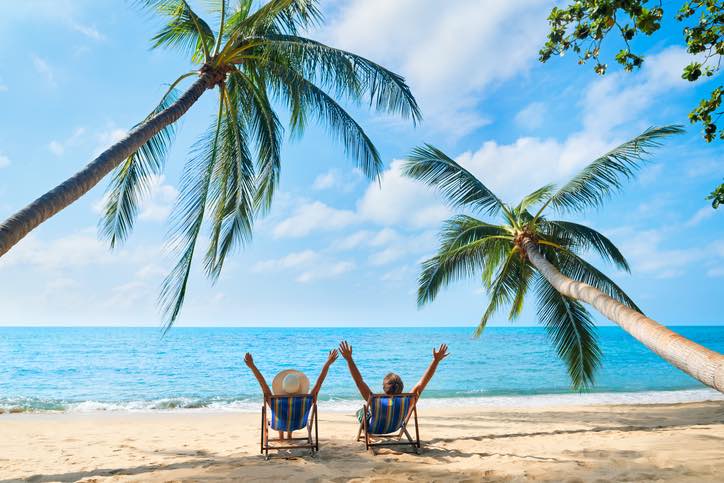 Register now and save!
Earn-with-English Online Masterclass
August 20, 2022
Over one power-packed day, discover how you can turn your native English skills into an online income you could earn from your living room—or anywhere in the world you want to spend time. Don't let inflation derail your retirement. This is a fun, flexible way to earn from anywhere—getting paid to speak English.