Boquete's real estate is currently in a buyers' market. That means that you can easily negotiate the sales price right now as the high season is ending.
The reference to "Boquete" in real estate terms generally includes all the small villages surrounding the town within a three-mile radius. That means you can choose from over 17 microclimates, terrains, and neighborhoods.
There are gated communities of luxury homes, condos, small cozy homes in town, or homes on larger lots looking down on the town from surrounding hillsides.
You won't find a lot of cookie cutter neighborhoods in Boquete, except for one, Mystic Gardens. Over 100 planned homes are in this development in Alto Boquete. Homes have three bedrooms, two bathrooms, 1,111 square feet of space and are all priced at $109,000. This subdivision is relatively new and just outside of town with magnificent views of Volcan Baru. For many expats these low-cost homes are the perfect size for those looking for minimal upkeep.
If you are looking for a more North American style home, you will find plenty to pick from in Boquete. With so many expats here, most of the new construction in the last few years resembles standard American designs. These homes look similar to any you might find in tropical areas of the states and with many of the same amenities.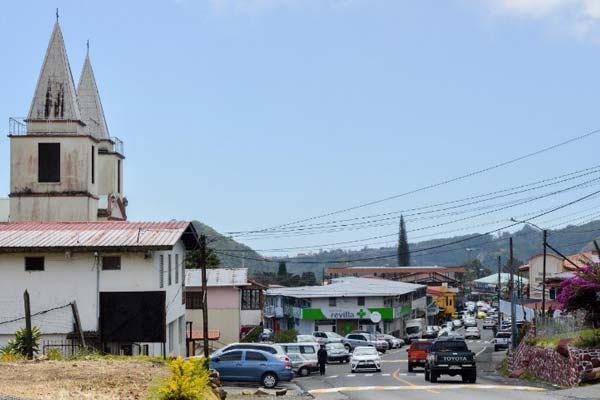 If you are the handy type, you will find several low-cost fixer-upper homes that you can renovate and add on to, to make the home uniquely yours. Construction materials and labor are inexpensive in Panama. Many expats also buy lots and build their homes to their own specifications.
If you are thinking of making some extra money while living in Boquete, you could add a few casitas to rent out on your property. It is a lucrative way that several expats are making extra money. With Boquete being a tourist community and snowbird haven, more rentals are needed every year.
Here are a few homes that are typical of neighborhoods around the area:
For sale at $269,000 is a three-bedroom, two-bathroom home with a newly remodeled kitchen, walk-in closets, back terrace, and front carport. Everything has been built to North American standards. The square footage is 2,572.
In the exclusive neighborhood of Brisas Boquetnas there is a two-bedroom, two-bathroom home, fenced and gated, selling for $249,000. This address is where a combination of expats and local Panamanians live. The lots are large, and the views are spectacular.
In Boquete, with such outstanding views, homes are designed to take advantage of the scenery, landscape, and breezes. Most homes have open floor plans with large living areas outside to make the most of the cool air and outdoor lifestyle.
Get Your Free Roving Real Estate Investor Report Now

Sign up for the FREE Roving Real Estate Investor e-letter and get a valuable report (free for a limited time) on The Exact Location of Where to Make the Most Real Estate Profits This Year (Plus 4 More Places to Build Your Fortune in Latin America and Europe).
Related Articles
Panama Mountain Towns: Bustling Boquete or Peaceful El Valle