"I wake up with the ocean right in front of me," says Sheilagh Zatorski. With her home built on a pier, the ocean is under her too.
"I always wanted to live on the water and I spent four to five years researching where that would be before I found the right place." Today, she's the owner of a three-acre Panamanian island with three cabanas on one pier and a restaurant, The Blue Coconut, on a larger pier.
"The land was $65,000, with building costs about $100 per square foot," she says.
Her island is just five minutes from Bocas del Toro Town, "no matter how slow your boat is." And guests can get there even if they don't have their own water transport. "It's $5 each way and the boat taxis run all night," she says.
She has a two-bedroom guest cabana and permission to build seven more, which she intends to do over the coming years for guests who want to stay overnight. Her cabana is 1,000 square feet and she has a third cabana for visiting family.
The Blue Coconut is an island restaurant and bar serving visitors fresh conch, lobster, and fish. "Everything is made from scratch. We even make our own ketchup and use a potato slicer to make our own French fries. Fishermen bring something fresh every day." On Fridays, things really get lively, when a three-island boat party called Filthy Friday shows up. "It's anywhere from 250 to 500 people."
But it's not all party-central. There's an ecological component to The Blue Coconut too. "One day, we had a marine biologist here and he taught everyone how to treat the water and the creatures in the water. I have a shark that comes close to my cabana at night and I feed her rice balls."
Respect for the ocean is a major tenet for The Blue Coconut and Sheilagh works hard to protect her coral reef. "There's very little coral left. We have ours blocked off to protect it. Starfish will eat the coral. We have thousands of starfish, so we have to relocate them. They go under the restaurant. 1,000 fish live under the restaurant. We feed them. We name them. People think I'm crazy because I buy my fish, yet I have thousands under the restaurant."
Evenings are quiet since the restaurant closes by 6 p.m. every day.
As to why Sheilagh chose this slice of the Caribbean, she says, "International Living was a major part of why I chose Panama. I wanted somewhere where the government is stable. The healthcare is phenomenal. And it's very convenient: I can get on Copa Airlines and be in Toronto in five hours and 22 minutes. It was the right fit."
She also says she likes that the currency is the U.S. dollar, as that keeps prices stable, and the fact that 85% of the population speaks both English and Spanish.
Sheilagh has permanent residency through Panama's pensionado program. Because she has a steady income of $1,000 a month she was eligible and it gives discounts on movie theaters, restaurants, and Panama's Copa Airlines.
Bocas Town, on Colón Island is a great place to escape if you're looking for a small town on the beach. It's population, along with the entire island, and including the outer islands like Sheilagh's, is around 16,000 people. There's a big expat population from the U.S. and Canada. There are small grocery stores in town and a few restaurants. The largest grocery is 20 miles away and there's a Costco-type market in the town of David about three hours away called PriceSmart. Some people go weekly and sometimes bring back items for friends and neighbors.
When asked if she has any advice for those considering moving abroad and opening a business, Sheilagh says, "Do it sooner rather than later. There's so much opportunity in Bocas. This is the tourist destination for Panama and the opportunities are still here."
Need a Way to Fund a New, Better Life?

Join our Savvy Retiree Daily e-letter today and you'll hear from us daily, telling you about ways you can gain the freedom to live where you want, travel when you like and create a life you love. We'll also send you a FREE Report Fund A New, Better Life With These 6 Portable Careers...
Related Articles
Enjoying An Affordable Second Home In Rio Hato, Panama
By Moving to Panama You Can Move to Paradise
An Overview of Traditions and Culture in Panama
---
You know more Spanish words than you think you do! And we guarantee you can be carrying on conversations...in Spanish...in just 20 Minutes. Special summit 'Speak Spanish in 20 Minutes' is now live!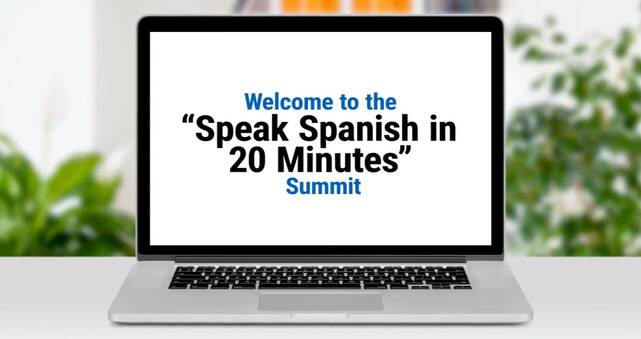 ---