Imagine you are on the coast of Ecuador, taking in the sweeping ocean view, the comfortable year-round temperatures, and relaxing in the quiet stillness of an area that isn't over-run with traffic and noise...
You open your laptop to spend several hours "working" on an interesting assignment… When you feel like you've done enough for the day, you press a few more buttons, and close it out. Within a few hours, a payment for your work drops into your bank account, ready to be withdrawn at the ATM.
After those few short hours' work, you're free to do whatever you wish: you can take a drive along the meandering coast, stop for a delicious meal for two in a fine restaurant with a glass of wine for less than $20…or maybe you'd rather just lie in the hammock on your balcony that's swaying gently in the breeze…
This isn't a life you only have to imagine…if you have what is called a "portable income," you can work from anywhere in the world, set your own schedule, and decide when and where your next adventure begins…
Today, millions of people around the world are earning a part-time to full-time income by freelancing, and by some estimates, 20% to 30% of those are Baby Boomers.
Even if you're not "tech savvy," it's pretty simple to get started if you invest a little time and a little mental elbow grease…and study how others have gotten off to a quick start and made freelancing work for them.
You may have never even thought about freelancing…but the world economy is changing now…the freelance economy is growing. According to the software company Intuit (creators of Quicken and Quick Books), by the year 2020, 40% of all "jobs" in the US will be freelance jobs.
A simple Google search pops up thousands of articles documenting this trend, including articles in the Wall Street Journal, The New York Times, and CNBC. All those articles say the same thing: There is an avalanche of new opportunities for Baby Boomers who are willing to do "freelance" assignments—quick jobs that use skills many Boomers already have…
(And, in case you haven't noticed, employers don't like to hire employees anymore. They prefer to use "freelancers" who work on specific tasks, for short periods of time, frequently over the Internet.)
Small businesses have discovered this trend; they publish literally hundreds of thousands of assignments every month.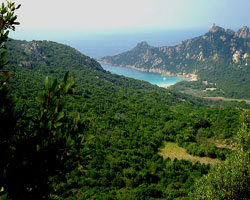 All that is great news for you. When you tap into this opportunity, you'll be able to put your travel/live abroad plans together more quickly than you ever thought possible. To do that, you need to understand the type of skills you have that are in demand…
Most people I speak with at IL conferences are shocked at the quantity and diversity of skills sought every day—as well as how many skills they never realized they had.
Those skills translate into work-from-anywhere assignments. Some are as easy as simple proofreading assignments; others are complex engineering analysis assignments; most are somewhere in between.
Scoring paying work is not as difficult as you might imagine either. Most would-be freelancers think, "Wow, lots of emailing and dialing for dollars to scrape up an assignment!"
That's not really the case when you know what you're doing. Most of the assignments I've described above are carefully organized and easily accessible; the problem is knowing where to look. With 220+ websites out there offering some kind of freelance work, the process can be daunting for the first time freelancer.
Most new freelancers engage in a tedious trial and error process when they get started. Here are some of the most common mistakes they make:
They aren't clear on which of their skills are in demand.

They don't know which system best matches their skills.

They don't know how to represent their experience and training.

They don't understand the strategies for engaging new clients

They don't understand how to deliver work so they get repeat business
And the list goes on…
The result of all those errors? Frustration, exasperation…and quitting. But those errors are all easy avoidable—and I want to help you put the puzzle together quickly–risk free…
I've prepared a freelance training program and a Summer Income Challenge to help you get all the information you need to start earning…in just 21 days. When you join, you'll take part in eight live weekly calls, a step-by-step program to freelancing success, "strategy" videos, and so much more. (All of that comes with a risk-free guarantee.)
Find out more about that program here…and in only 21 days, you'll be off to a great start on your portable income career. That hammock is waiting for you!
Need a Way to Fund a New, Better Life?

Join our Fund Your Life Daily e-letter today, and you'll hear from us five times a week, telling you about ways to earn income that lets you live anywhere, travel anytime… and give you the funds to make your dreams of a better life real. We'll also send you your FREE report Fund A New, Better Life With These 6 Portable Careers.
Related Articles
5 Reasons to Become a Travel Blogger
Travel Writing: Is Your Income as Fun as This?