I'm inviting RETA members to join me on our first-ever virtual Members-Only Scouting Trip (MOST) to Portugal's Algarve.
Right now, this is the next best thing to putting boots on the ground…and toes in the sand…in Europe's hottest beach destination.
The big difference is that when you visit the Algarve as a RETA member—even if it's just a virtual trip—you can expect some very juicy deals…
While putting this MOST together I went all out, calling in favors and squeezing every contact in search of the very best opportunities in the region. And what I found didn't disappoint…
In fact, right now I'm sitting on a deal so hot, I've decided not to wait until tomorrow to bring it to members.
In short: RETA members have a discount of close to $42,000 on stunning luxury condos in the Algarve's best beach town, Lagos.
RETA members can read my full report, right here.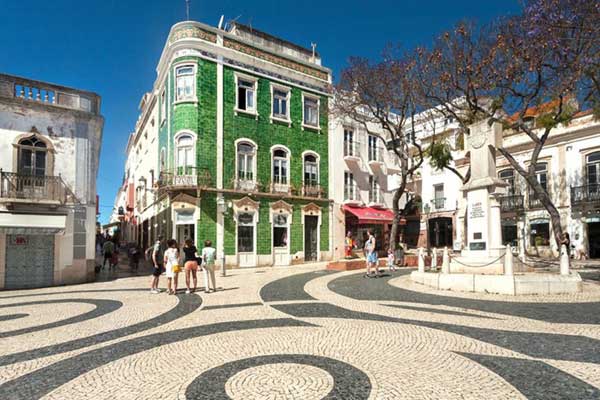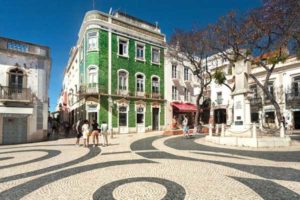 Lagos is arguably the most historic town on the Algarve. This was home to Henry the Navigator and the adventurers of the Age of Discovery. It's a pretty and happening place, compact, low-rise, and walkable.
Its historic old town spills down cobbled lanes, into shady plazas toward a state-of-the-art marina.
And along the coast, hugging the town, you'll find semi-secret sandy coves, long stretches of postcard-perfect golden sand, dramatic cliffs, and rugged sea stacks…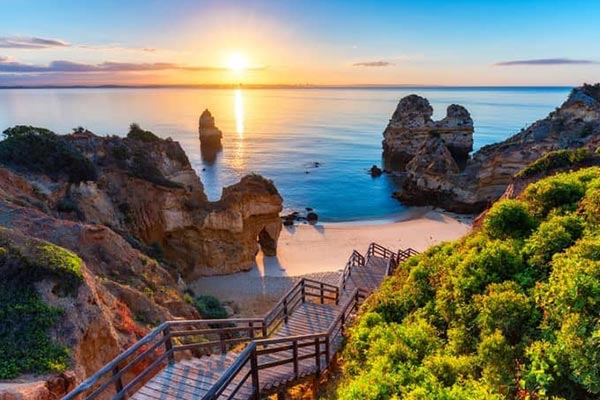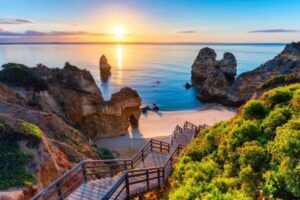 Portugal's western Algarve is reminiscent of Southern California. Lots of folks head out by kayak to bob and paddle on the emerald ocean.
Lagos has amazing restaurants, artsy boutiques, imposing old fortifications, and a Southern Californian vibe. In fact, I know of at least two Californians who say it's a better place to live than California…more affordable, certainly safer…with weather just as good.
RETA members can buy a luxury two-bed condo here with a discount of close to $42,000. These condos are exquisite, with home intelligence systems in a community with a lagoon pool.
I figure you'd see 8% annual appreciation and a 10% gross yield from these two-bed condos.
It's a great deal if you want your own luxury condo in arguably the Algarve's most fashionable and pleasant town…
And remember, we can use leverage to supercharge all of our plays. Portuguese banks are lending to foreigners at incredibly low rates, sometimes with as much as 80% loan to value.
For this Lagos deal, mortgages of up to 80% are available, with rates less than 2%.
These condos put you a short stroll to the beaches, nightlife, and everything the old town offers. Many are 1,300 square feet or more, plus spacious terraces. An ideal place to live if you're looking for a place to park for yourself for the winter.
And like I say, I expect these condos to rent extremely well, too. In fact, the developer is ensuring many come with an office, ideal for the digital nomads and work-from-anywhere folks flocking to Lagos…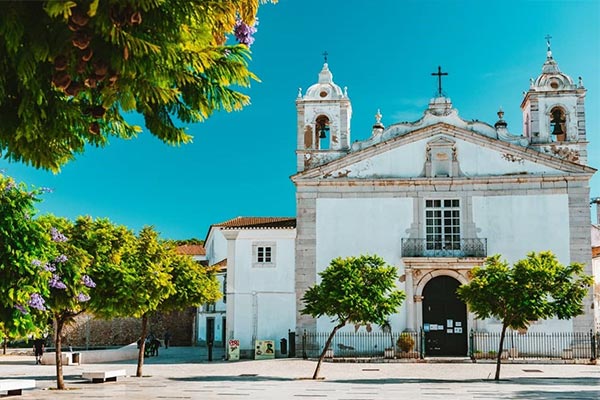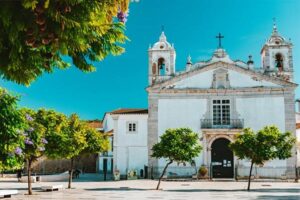 With 300 days of sunshine a year, stunning beaches, and world-class golf, Portugal's Algarve attracts millions of tourists each year.
In fact, even during global lockdowns and a pandemic, rentals in the historic town of Lagos on Portugal's Algarve are still doing okay.
My contact there tells me that in 2020 the average rental still rented for around 35 weeks. With the right kind of property and no pandemic you could expect to rent for around 40 weeks of the year. (With the condos RETA members can buy today, I figure on a 10% gross yield.)
These figures are incredible, but not surprising…
We dig deep in the world's internationalized places for precisely this reason. We seek out those parts of the world where—no matter what happens—people always come.
And in times like this, these internationalized destinations show their true value.
Like I say, the Algarve has perfect weather, amazing beaches and world-class golf. It's easy to get there, the cost of living is low, the food is great, and it's safe…peaceful.
It's exactly the kind of place people want to escape to. Folks have been coming here from all over the world in increasing numbers for decades. And now, it's attracting more long-stay visitors and remote workers too.
With a discount of close to $42,000 from the get-go, we're locking in an incredible deal.
But remember, this is RETA only. If you want to learn more, you have to be a RETA member.
Members can read my full report here.
If you're not a member, hang tight. I will bring a chance to join our MOST and learn more about our Algarve deals soon.
Get Your Free Real Estate Report Now
Sign up for our free daily Postcard e-letter and get a valuable free report on the The 5 Best Places to Buy Real Estate In 2023.
Related Articles
Greek Island Getaways From $95K
Crashed by a Mexican Wedding in San Miguel de Allende, Mexico