Retire In First-Class Style On Just $1,590 A Month (Or Less!)
We'll Show You EXACTLY How—And WHERE—You Could Do It!

This summer—over two-and-a-half highly focused, interactive days—we'll pinpoint for you the communities that would suit you best and hand you a personalised blueprint for getting there.
Dear International Living Australia Reader,
"We would have to have at least four times the income in Australia to live the way we are living here," says Arisa about her and her partner Terry's new "home away from home" overseas.
Their new life is in a place where the sun shines year-round, the scenery is spectacular, the vibe is laid-back and the sunsets are out of this world.
Yet Terry and Arisa "live like a king and queen" from morning 'til evening in this nearby retirement haven on a surprisingly modest $1,590 per month budget.
"I like to wake up and do my qigong, which is an exercise practice that's like tai chi. Afterwards, we like to take a stroll down to the beach and find a beautiful place to swim," Arisa says.
"We'll have a late breakfast, then a main meal around 3.00 p.m. We might take another walk to the beach during the day where there's a massive swing and you can swing out over the ocean. It's only about 15 minutes' drive from here. We also like to go to a nearby international resort in the afternoons that has a complete Ayurvedic menu and a day spa."
Arisa loves the peaceful, serene evenings at her new home.
"In the evening, we'll watch the sun set over the ocean. The sunsets are not to be missed. Sometimes we walk by the freshwater lagoon right in the middle of town that has a pond containing thousands of lilies that open to the size of dinner plates at night. It's a lovely walk."
"I feel like it's a high quality of life," Terry says. "Every day feels special like we're on holiday."
"I get more bang for my buck here
than I could ever hope for in Australia."
Arisa and Terry are far from the only ones who've embraced a new and better life overseas at a fraction of the price such comfortable living would cost back home in Australia.
"To put it simply, I get more bang for my buck here than I could ever hope for in Australia," says Tony R. from Brisbane – now enjoying a rich retirement in a nearby tropical retirement haven.
"Thailand was a no-brainer for me. It offers a high standard of living with access to everything I need at a bargain price, from accommodation to healthcare."
Tony eats nearly every meal at one of the many nearby restaurants, which offer quality local cuisine at very affordable prices, with a full meal and beer for as little as $5.
But it's not just food and drinks that Tony finds super cheap at his new overseas home. His healthcare is also incredibly affordable.
At least once a year, Tony visits one of the island's best international hospitals to get himself properly checked out with a special senior wellness package. And he saves huge amounts of money each and every visit.
"They test me for everything possible, and check my bloods, bones, heart, chest and all kinds of things for under $500. In Australia, this level of medical attention
would cost me $2,000 or more."
Tony's biggest expense comes from his busy social life. But even with this included, his total monthly budget still averages out to about $1,485.
"I like to get stuck in and socialise, so I soon found myself getting invited to all kinds of parties as I built up a network of mates around the island," Tony says.
"There are plenty of Aussies, as well as people from every other country on earth."
"At least once a day, I get emailed an invite or a Facebook update about a special
event, networking group, or new bar or restaurant opening, and, since I'm no shrinking violet, I tend to bounce around from one party to the next."
"Back in Perth, the cost would be ten times higher!"
Yes, in the right places, you really can create the retirement you dream about…and for a lot less than it would cost you to stay home.
The "trade up" can be significant.
Take Bob…
Originally from Perth, Bob also traded up for a new and much more affordable life overseas.
"It's cheap as chips here! I get by on under $1,426 a month!" says Bob.
"I could spend less than that but I like to eat out at restaurants and socialise a
fair bit."
Bob's new home is in a city that boasts a fast-growing number of trendy cafes and upscale coffee shops, eclectic art galleries, hip new restaurants, live music performances and more.
And all of it – including big-time expenses – can be enjoyed for just pennies on the dollar when compared to the costs back in Australia.
"My biggest expense is rent, but I only pay $428 a month for a two-bedroom apartment in one of the nicest neighbourhoods at the centre of town."
"Back in Perth, the cost would be ten times higher!"
Bob normally goes to the shops once a week to stock up on the essentials but it
never costs him more than $200 a month.
He enjoys spending some time with other expats, since there is a community of
around 80,000 long-term residents in his new adopted home town.
"It offers the best of both worlds. The money from my pension would barely cover basic expenses back home but here I get to live life with a bit of luxury instead."
Each of these people choose their own best-value haven based on what is most important for them, whether it's sunshine, price, stress-free living, surf and sand, or whatever else it may be.
Everybody's priorities and preferences will be different.
What's MOST important to keep in mind is there's a destination out there for EVERYONE.
Including YOU!
It's just a matter of matching up your priorities with the places that make the most sense to you right now.
And that's exactly why I'm writing you today. This is your invitation to join the International Living Australia team as they pinpoint the world's most affordable, first-class retirement havens for YOU at…
International Living Australia's
Fast Track Your Retirement Overseas Conference
21-23 February, 2019 ● Bangkok, Thailand
My name is Jackie Flynn.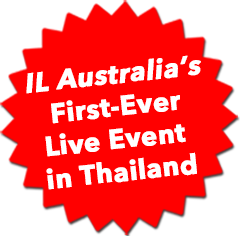 I'm the Publisher of International Living Australia.
And this February, I'd like to invite YOU to Bangkok for International Living Australia's 2019 Fast Track Your Retirement Overseas Conference.
It's International Living Australia's first-ever live event in Thailand!
And at this landmark overseas event, you'll meet the entire International Living Australia team AND our network of expats IN PERSON.
We'll show you beachfront "dream" locations…idyllic island retreats…charming UNESCO World Heritage Cities…thriving cosmopolitan cities…secluded mountain hideaways…plus a few more surprises we have in store for you!
You'll discover places where you can enjoy a high-end lifestyle on a surprisingly modest budget.
Places where you really can enjoy the good life…
And you don't have to go that far from Australia to turn what would be an average
(or maybe less-than-average) retirement at home into a life of leisure and luxury…
In the right places beyond Australia, your dollars really could stretch much, MUCH further!
At the 2019 Fast Track Your Retirement Overseas Conference, our team of experienced expats will reveal these special places to you.
They'll share their on-the-ground insights about what it's like to live in these special places, answer your questions and "hold your hand" as you plan your new dream life overseas.
These People Are Already Living Better
For Less Overseas. So Can You!
From your seat there at home right now, I realise this idea of living better AND spending less overseas may seem a bit too good to be true.
But I want to assure you. It's the real deal.
At this special event in February, we'll show you how.
We'll dive in way beyond a simple country "overview" and hand you ultra-specific recommendations for the communities we like best for retirement all across Southeast Asia and Europe.
This way, you can put a concrete plan in place that'll let you follow in the footsteps of people already living the good life overseas…
…like Joe M., an 80-year-old retiree from Brisbane, who moved to Sanur, a sleepy, upscale beach community in Bali back in 2011.
"I can live like a king here compared to Australia," says Joe, who pays just $666 per month for his three-bedroom, 150-square-metre furnished villa.
"The cost of living is marvellous, especially for someone like me who is here on a pension."
Now, Joe spends his days cooking, which he loves, and relaxing with his wife in his private pool, as his housekeeper and gardener take care of the chores.
Like Joe, lots of Aussie expats choose escapes in nearby Southeast Asia.
Make Southeast Asia your new part-time or full-time home and you can pop back to Australia with ease…without spending days upon end travelling OR spending a fortune on international airfares.
And if you know where to look in Southeast Asia, you really can find some incredible lifestyle bargains.
Take Cambodia, for example.
"There's no more worrying
about money all the time."
Long overlooked because of its checkered past, Cambodia has fast-emerged as one of the most welcoming expat and retirement destinations in the entire world.
And right now in Cambodia, right now, you can find some of the best bargains on the entire planet.
"Cambodia's absolute affordability is a big attraction," says expat Matthew S., 64, who makes his home in the capital, Phnom Penh.
"My monthly income wouldn't buy me bread and water to last the month back in Australia but here in Cambodia I can live very nicely indeed. Good grub, great beer and a nice place to call home. It's not a struggle for me now and that's brought a real sense of fun back into my life. There's no more worrying about money all the time."
Melbourne native Michelle W. agrees about Cambodia's incredible affordability.
"Things are incredibly affordable here in Cambodia," says Michelle.
"I have always been a firm believer of living within your means and being careful with money but here I can afford luxuries I've never experienced before. I dine at high-end restaurants, where the bill will still only come to $20 and I've never been so pampered in all my life—a 90-minute massage costs just $10."
And then there's Vietnam – a strikingly-beautiful "frontier" nation with incredibly low prices…
Today, almost half a decade since conflicts ended, the outlook in Vietnam could not be more promising for adventure-seeking, budget-minded expats and retirees in search of the good life…
Spend time in Vietnam these days and you'll feel just as welcome as anywhere in the world.
It's the kind of place that's still a bit "raw" and "untouched" in many places, giving it a bit of a "frontier" vibe…
Imagine Bali or Thailand, say, 20 or 30 years ago…
That's kind of how it feels in much of Vietnam right now.
It's ripe with opportunity…
And it's so affordable to live here, any ongoing financial worries you may have will probably disappear soon after you arrive.
"We don't have to think about
what we buy. We're living very well."
Expat Samantha C. made the move from the Sunshine Coast to the beachside city of Nha Trang, Vietnam.
"I moved here mainly to live somewhere with a change of culture and a lower cost of living," says Samantha.
"My husband and I budget about $1,200 per month. I'll get facials and massages. We don't have to think about what we buy. We're living very well."
Then there's Vietnam's cool-weather mountain town of Dalat – home to expat John P. since 2014.
"I heard how beautiful Dalat was, so I came here to see it," says John.
"I loved the food and how inexpensive it was. The people were friendly and the cool weather was perfect, so I made the move." John rents a modern four-storey, two-bedroom house opposite a park for just $353 a month.
And these are just a few of many "success stories."
All over Southeast Asia in places like Hanoi, Ho Chi Minh City, Hoi An, Phnom Penh, Kampot, Kep, Chiang Mai, Koh Samui, Phuket, Hua Hin, Penang, Seminyak, Ubud, Sanur…
…plus dozens and dozens more "off the radar" expat and retirement havens, Aussie expats and retirees are now enjoying super-comfortable and affordable lifestyles.
And YOU can soon start living the good life in a convenient, affordable, and exciting place in Southeast Asia and Europe when YOU join our experts in Bangkok this February.
Bring Your Idea Of Your Perfect Place.
We'll Show You Where To Find It!
Perhaps you long to live in…
A postcard-perfect beachfront bungalow where you can catch daily sunsets with friends from your own balcony…
A restored colonial townhouse in a UNESCO World Heritage City with a thriving cultural scene…
An ultra-modern penthouse apartment in a thriving cosmopolitan capital city like Bangkok, Kuala Lumpur, or Ho Chi Minh City, where you'll have so much to see, do and experience right outside your door, you'll never, ever run out of new ideas for fun, excitement and adventure…
A secluded villa way up in the mountains where the air is crisp and clean, where you'll have all the time in the world to catch up on your reading (or perhaps write a book of your own)…
Whatever you dream about, come with that idea in mind.
Dream big.
We'll pinpoint for you on a map the places where you could turn your dream into reality for a small fraction of what you'd pay for a comparable life in Australia.
We'll help you discover…
The World's Most Exciting And Affordable
Lifestyle Opportunities Right Now
How would you like to live just a stone's throw from a world-class 5-kilometre long white-sand beach and some of the most stunning aquamarine seas you could ever imagine?
Here you'd have plenty of stores and seafood restaurants (with fresh-caught fish to enjoy anytime you like…and lobsters the size of Popeye's forearm!).
The retirement haven I'm thinking of is a mecca for golfers and yachting enthusiasts.
And it also offers great shopping, a wide assortment of international restaurants and plenty of relaxing cafes where you can unwind and enjoy your day.
It's no surprise this retirement haven is fast-becoming a favourite for budget-minded expats and retirees, too.
That's because here, you can still find great rental deals like a modern, one-bedroom, one-bathroom apartment with a fitness centre, communal pool and free shuttle service. It's just minutes from the beach and an open-air food night market, and rents for just $423 per month.
Or maybe you'd prefer a Colonial-era retreat in a city centre where you can enjoy the conveniences of life in an historic town.
Within minutes of the UNESCO World Heritage City I have in mind, you could rent ocean-view apartments in pristine developments with shared gyms and pools from $650 a month.
And in another nearby neighbourhood fast-becoming a hotspot for budget-minded expats and retirees, you could rent a place like a fully-furnished three-bedroom, three-bathroom, 120-square-metre duplex with a large balcony facing the sea – the perfect place to enjoy a morning coffee. Live here and you'd have private on-site access to tennis and squash courts, a gym, a pool with a sauna and a jacuzzi for only $599 a month.
Or how about spending extended, quality time in an apartment or home in one of the most popular expat destinations in the entire world?
This city – famed for its gilded temples, amazing culinary scene, exotic festivals, diverse musical talent and bustling open-air markets, has become a magnet for expats seeking the good life at an affordable price.
Tens of thousands of expats now call this city home. And they all enjoy some of the affordable and best-value prices you'll find on the planet today.
Here you can rent two-bedroom condos with marble bathrooms and flooring, a galley kitchen, a balcony and access to an on-site pool starting at just $720 a month.
And smaller but comfortable studio apartments in one of the city's trendiest areas rent out for as little as $160 a month!!!
Or perhaps you'd prefer to live "away from it all" up in the mountains…where the air is cool and crisp, the living is laid-back and relaxed and the prices are incredibly affordable.
We know of a mountain town just like this where you can rent your own retreat like a 150-square-metre furnished house in a quiet, residential neighbourhood with a huge, well-equipped kitchen, spacious bathrooms and beautiful wood-floored bedrooms for just $468 per month.
The food here is also amazingly affordable:
"A big bowl of rice and curry costs $1.17, a plate of fried rice is $1.46 and tea comes free," one expat who lives here recently told us.
"My average monthly budget is less than $1,318, including rent, utilities and all incidental expenses" another expat who also lives here told us.
"Services are really cheap and my motorbike uses hardly any gas. When I eat local food, I can get a good meal for just a dollar or two."
In The Right Places, You Really
Can Find Amazingly Affordable Prices
In nearby places like Bali, Malaysia, Thailand, Vietnam and Cambodia you can find deals like…
67 cents for an ice-cold beer at happy hour…
$4 for a beachside lunch including barbequed prawns, chips and salad…
$6.50 for a tasty, "sit-down" dinner including soup or salad, a main meal, dessert and a drink or two…
$10 per month for high-speed Internet access…
$11 to rent a motorbike for 24 hours and explore your new surroundings (and only $3 to fill the tank full)…
$16 for a one-night stay in a nice hotel room with cable TV, air conditioning, hot water and free high-speed Wi-Fi…
And how would you like to pay $1 or less a kilo of fresh fruit or vegetables in season? Head to any outdoor market in Southeast Asia these days and you'll be spoiled for choice.
All The Creature Comforts You Could Ever Want…
Without Spending A Fortune
In many special destinations like these, you really can live comfortably for as little as $1,590 a month.
And that's with rent included!
And in many places we know of, you could spend even less than $1,590 a month. (In some cases, much, MUCH less!)
Of course, you can spend more, too, should you choose to do so.
For example, if you're not terribly fussed about living on a strict budget and are looking for more pampered luxury (but still don't want to spend a fortune)…
…$1,800 to $3,000 a month will provide you with plenty of creature comforts like full-time maid service, a gardener, a home with new, brand-name appliances and fine furnishings… PLUS plenty left over for shopping, entertainment and even travel to nearby countries.
How much "bang for your buck" can $3,000 provide you in Australia?
Probably not much these days!
12 Months Or Less From Right Now,
YOU Could Be Living Your Dream.
Whether you're in the market for a part-time place to relax and unwind for a few months a year, a full-time escape, or a retirement haven for the future, we'll show you the best-value destinations in the world today.
That's what we've designed this program to help you do.
To turn your dream retirement into reality quickly, efficiently and enjoyably.
Don't wait to get that ball rolling.
Join us in Bangkok from 21-23 February and put your overseas dream on the fast track.
Give us two-and-a-half days…and we'll give you everything you need to put yourself on the path to the good life.
And this works whether you're ready to start spending more quality time overseas now, retire overseas in the next few years or you'd simply like to start planning your ultimate overseas retirement a decade or more away.
Living Better Outside Australia…
You know, the news you get on cable TV AND online these days is pretty grim, to say the least!
Most often, it's all about incompetent world leaders…political conspiracies…widespread corruption…the threat of war…terrorist threats…mass murders…and on and on and on.
It's enough to scare the living daylights out of you every time you wake up and
check the news on your phone or tablet to start your day.
You know the drill.
If it bleeds, it sells.
But this hardly paints an accurate picture of what's going on in the world at
large.
You see, most people – billions of people – live quiet, happy lives in communities where they're busy earning a living, raising their families, spending time with friends and aspiring to live a good life.
Of course, that's not a story you'll hear very often from our crisis-minded press.
After all, the mainstream press is certainly not on the prowl for opportunities that can truly and genuinely benefit people.
But we are.
We take it as our mission to tell a more comprehensive story about the planet and its people.
We're on the trail of solutions.
We're looking for opportunities for YOU.
And the good news is that plenty of both exist…if you just know where to look.
I'm talking about places where you can enjoy a comfortable life…live in luxury on a palm-lined beach…relax in the comfort of your own flower-filled courtyard…or enjoy a cosmopolitan lifestyle in a city where you can sample great cultural offerings…
Places where you could have a very good quality of life for a small fraction of what it would cost you at home.
And that's precisely what we'll be focused on at International Living Australia's first-ever live overseas event in Thailand.
Yes, if you know where to look beyond Australia's shores, YOU REALLY CAN make your dreams a reality…
…for pennies on the dollar!
You can live better for less – overseas – with more relaxation, more freedom,
and ALL the modern amenities and comforts you could ever want while "living the dream" overseas.
We'll Help You Gain A Foothold In The
World's Best Up-And-Coming Destinations
(Before The Crowds Beat You To It!)
Many of the destinations we'll introduce you to have yet to be "discovered."
It's not because they're undesirable.
It's just that the masses haven't caught onto them yet.
But they will…
They will just like they did in other popular expat destinations all over the world…
…like Kuta and Legian Beach in Bali…or Patong Beach in Phuket, Thailand…to name just two of many "once sleepy" but now super-popular international destinations.
People with an early foothold in destinations like these could've made a fortune.
The good news is, if you feel you "missed out" on opportunities like these…it's not too late.
That's because our on-the-ground scouts will reveal several the world's most
promising up-and-coming expat and retirement havens this February in Bangkok.
And we'd like to be sure you're among them.
Not only will this help you make your own retirement dreams real…
…but this could be your biggest and best chance to "beat the crowds" and gain a foothold in these up-and-coming destinations…
…and have a whole lot of fun while you're at it.
This February, you'll discover up-and-coming expat and retirement destinations like…
The "secret" expat haven that has it all. Says one expat: "It's quite a secret – no one tells anyone about it. It's a fabulous little place. The people are really friendly – everyone will help you. I just like it here."
Another expat recently told us, "Almost everything here is one-third the price that it would cost in Australia."
Yes, when it comes to modern, low-cost tropical living, this "secret" expat haven ticks just about every box you can think of. It's got year-round tropical weather. It's just a few kilometres from one of the most modern, and progressive English-speaking countries in the entire world – complete with massive air-conditioned shopping malls, state-of-the-art hospitals and dozens of lively festivals.
It's got a small but welcoming expat community – so it's easy to make friends. And the food here is out of this world! And yet, the cost-of-living in "secret" expat hotspot is only about 1/3 than that of Australia! Here, a couple could live very well on as little as $2,500 a month or less!
Luxury living and surprisingly-affordable prices – right by the beach. Traditional music spills out of the temples and mixes with live music from nearby bars. The beautiful beach is lined with row after row of hip restaurants. The main street adds cafes and shops to the mix. And this surfside town still offers tremendous value for those wishing to enjoy the very best of laid-back living by the ocean in an exotic overseas paradise.
In this laid-back town which boasts a thriving expat community, you can hire a full-time helper that will clean, cook and even shop for you from as little as $80 a month. A basic massage starts at just $7. You can eat out here for as little as $6. And here, it's easy to find wonderfully affordable places to stay like a beautiful, spacious, two-bedroom villa with top-quality furnishings, a large, shady front yard and a private swimming pool in the back for just $596 per month.
Affordable beachside living, friendly locals and a thriving expat community. Imagine living by one of the widest, cleanest, most alluring white-sand beaches you've ever seen. The beach is a hub of activity from dawn to dusk – with locals swimming, playing volleyball and football, or simply strolling on the sand with a local beer or fresh coconut in hand.
Locals are overwhelmingly welcoming to foreigners. Making friends here is easy. And the expat community is thriving—you could easily eat each meal of the week supporting a different expat-run business—with plenty of variety. And here, you can rent a place within minutes of this world-class beach like a large, comfortable, studio apartment just 10 minutes away by foot from the beach for only $450 a month.
An expat favourite in Southeast Asia. It's one of the largest and most culturally significant cities in all of Southeast Asia. It's home to arts and crafts galore. It offers a wide variety of exhilarating outdoor "adventure" activities – including horseback riding, jungle trekking and birdwatching. And thanks largely to the incredibly affordable prices you'll find here, it's home to one of the largest, most tightly-knit expat communities in the entire world.
Here you can still rent huge homes for almost unfathomably low prices, like a three-bedroom, two-bathroom, fully-furnished home with a living room and dining area, a kitchen with a two-burner gas stove, a microwave, a refrigerator, a washing machine, air conditioning and more for just $513 a month.
Five-star luxury at rock-bottom prices. If you're on a limited pension or income you could cover your monthly expenses and have plenty of cash left over. Here a luxury SUV, normally a Lexus, will take you wherever you want to go in the city for $2 to $3. An entire day's access to the local sports club's large swimming pool, gym, steam, sauna and jacuzzi (plus a traditional massage) is less than $14. An authentic and delicious pizza with a couple glasses of red wine in a chic al fresco Italian eatery will set you back just $12. And here, you can rent a super-affordable place like a one-bedroom, one-bathroom apartment with a modern kitchen, large living room and a nice balcony filled with lush tropical plants for just $480 a month.
PLUS, at our Fast Track Your Retirement Overseas Conference, you'll learn…
Places where you could live well on $1,590 a month or less…
Three up-and-coming hot spots in amazing Thailand…
Where to grab bargains in modern, sophisticated, affordable Malaysia…
Why Vietnam today might just hold the key to your overseas dreams…
Where Cambodia is friendly beautiful, and affordable…
The destinations around the world that hand you access to the best, most affordable healthcare…
The best places in the world to retire for less…
Where to find the best cool-weather retreats…the best warm-weather escapes…and those spots where the climate is "just right" for you…
The best beach values all around the planet. If you crave a life where flip-flops and a sun hat are everyday fare, then you'll like what you discover…
And lots, lots more…
Practical, How-to Guidance to
Save You Time, Trouble and Money
Plus, when you join us in Bangkok in February, we'll hand you all the how-to guidance you need to take smart advantage of the best opportunities overseas right now, like…
Our proven checklist to help you prioritise what it is you're really looking for. Beachside retreat…colonial townhouse…big-city apartment…jungle villa… We'll help you define your wants and needs. We'll also tell you the countries where we believe you'll find the best quality and values on everything from real estate to groceries.
A plain-English interpretation of international property laws. Far from straightforward, property laws are in some places open to creative interpretation. In others, they're very cut and dry. You'll find out, in easy-to-understand terms, what you should do to stay out of trouble and protect your investment.
Potentially lucrative income opportunities from some of the world's most undervalued real estate…plus our top destinations right now for international property investment. You'll find out about markets where you could buy property today at incredibly attractive terms, in places where it's poised to appreciate…and where to buy rental property that may eventually pay for itself…
Ten things you should consider before you move or invest or take your Age Pension overseas – sure-fire ways to save yourself time, money and hours of frustration later on….
Where to enjoy the world's best retirement lifestyle. The countries that offer the best incentive programs to lure people just like you (tax write-offs, discounts, easy residence and more). They offer a low cost of living, comfortable (often luxurious) accommodation, excellent weather, ready-made English-speaking neighbours and friends, affordable and first-rate healthcare and the comforts of a luxury lifestyle on a shoestring budget…
Get the Inside Scoop on the World's
Best Destinations From The People
Who Know These Destinations Firsthand
At the 2019 Fast Track Your Retirement Overseas Conference, we'll show you how you could take advantage of the best opportunities the world has to offer…
…plus the smartest ways to preserve – and improve – your lifestyle and your future…
And during these two and a half power-packed days, you'll pick up more on-the-ground intelligence than you ever could in a year spent researching on your own.
That's because – in one place – you'll hear not only from "institutional experts" like real estate agents, solicitors and well-respected authorities on taxation and international law…
…but you'll also hear from our own editorial staff and friends from overseas.
These "on the ground" expats will be flying in from points around the globe to
share their stories.
This way, you'll get the "straight scoop" from expats and retirees already doing what you're considering…and doing it now.
In other words, they're not just "talking the talk."
They're "walking the walk."
DAY-IN and DAY-OUT.
The team of expats we're inviting to Bangkok to meet you are ALREADY:
Living life large on a modest budget…
Protecting, preserving and even growing their nest eggs in other countries…
Running successful businesses to help fund their overseas lifestyles
Building "dream" homes overseas…enjoying luxurious and affordable retirements in gorgeous destinations the world over…
Taking advantage of much more affordable overseas healthcare…
Investing in profitable real estate and business opportunities…
Getting the very most out of their overseas experiences…
And a whole lot more…
To put it plainly…
They're not just living better for less overseas…
…but they're also living with the good feeling that their security isn't dependent on whatever else is going on back home.
And you'll get to meet them all, and ask them any pressing questions you may have about living overseas, when you come to Bangkok this upcoming February.
With Our Help, YOU Can Become
A Seasoned "Expat Expert" Yourself!
Today, thousands of expats are enjoying the good life on secluded beaches…in UNESCO world heritage cities…in mountain valleys…on tropical islands…and in thriving cosmopolitan capitals all over the globe.
They're enjoying the freedom and fun of life overseas…and living better than they ever could at home…for less.
You can, too.
And this February in Bangkok, it will be our mission to show YOU how to join the thousands of happy expats already living the good life overseas.
This way, with our help, YOU can start living better for less overseas yourself as quickly and hassle-free as possible.
The Experts You'll Meet at International Living Australia's Fast Track Your Retirement Overseas Conference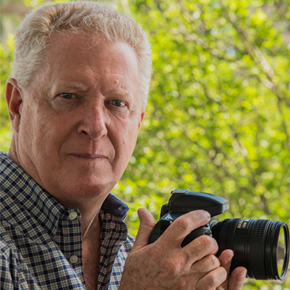 Michael Cullen will show you how he enjoys a first-class beach lifestyle for a third of what it could cost in Australia.
Back in 2014, Brisbane native Michael started thinking about taking early retirement. He knew it wasn't an option in Australia but he soon discovered the key to making it happen was an overseas move.
His wife, Vivien, was on board with the idea of breaking away from the 9-to-5 and embracing a freer, more inspiring life as well. The only question then was, 'Where to?'. After a trip to Europe, the couple explored Panama and Ecuador before turning their attention to Thailand.
The Royal Resort town of Hua Hin, with its low-cost, good living and laidback beachtown vibe, stood out. And in 2015 they arrived, sight-unseen, to begin their adventure.
Now settled in their two-bedroom villa (complete with private pool and a spa), the couple are enjoying a happier, healthier life in "The Land of Smiles."
Michael will reveal his hard-won tips on how to live and retire like royalty in today's Thailand…how to buy your own dream property in Thailand…the pros and cons of buying vs. renting…how to make the lovely resort town of Hua Hin (Michael and Vivian's new adopted home town) your new and affordable part-time or full-time home…and more.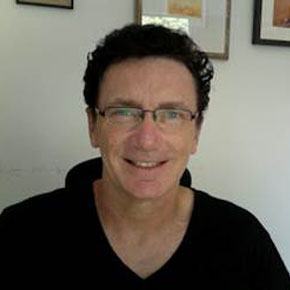 Keith Hockton will also be on hand to share intelligence about his adopted home in Southeast Asia.
This is a region of the world that is, indeed, far away—but the values once you're there are truly extraordinary.
This region attracts over a million medical tourists a year—which means it's a place where high-quality treatment is accessible at remarkably low prices.
And that's not the only affordable item—everything from housing to food to taxis is extremely good value.
Keith will share his picks and on-the-ground insights about his hometown of Penang, Malaysia—pointing you to the area's most worth your attention and showing you why that is.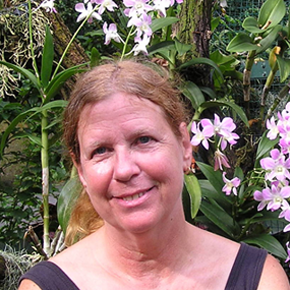 Wendy Justice, one of International Living Australia's correspondents in Southeast Asia will share her many insights about living the good life as an expat in Southeast Asia.
Wendy has been an expat in this part of the world since 2005. Originally, she was based in Thailand and then in Malaysia…prior to landing in Hanoi, Vietnam, where she and her husband David have lived since 2012.
She's travelled extensively throughout the region and continues to enjoy exploring new and exciting places in her role as International Living's Vietnam Correspondent.
If value for money is at the top if your priority list—this is a part of the world you ought to put at the very top of your list.
And Wendy will share the most valuable lessons she's learned over the past 13 years travelling and living in world-class expat and retirement destinations like Bali, Vietnam and Malaysia.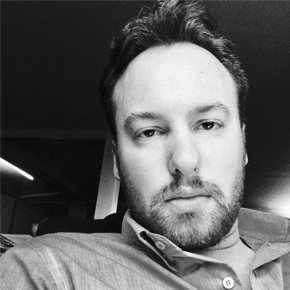 If you're interested in enjoying a comfortable lifestyle in what could be the
most affordable country we'll cover at this event, then you'll definitely want to tune into Steven King's presentations.
He now lives in Cambodia – one of the most affordable countries in the world and also an expat favourite.
Back in 2005 Steven set off on an Asian adventure. After a year spent travelling the region—taking in Thailand, Myanmar, Laos, Vietnam, Malaysia, Singapore, Hong Kong and China—he arrived in Cambodia's capital city, Phnom Penh, and knew he had found his new home.
Thirteen years later he's still living the good life for less and finding new and interesting experiences at every turn. From bustling beach towns and towering temples to cheap street eats at buzzing late night bazaars.
Steven will give you a complete overview of Cambodia – and show you all the reasons why it's such a great place these days to live large on the cheap. (You could live very well here on just $1,426 a month!
He'll also give you the lowdown on living well in Cambodia's capital city of Phnom Penh – and all the reasons why he's made it his new home after travelling around Southeast Asia for so many years.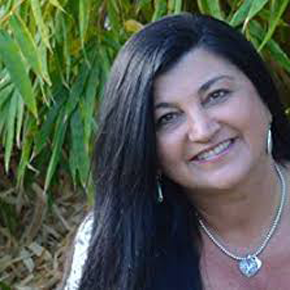 Josephine Brierley, International Living Australia's Bali Correspondent, will bring you the inside track on how to live your dream life in Bali.
Living in Bali was a lifelong dream for Josephine and her husband Rob. They'd been travelling from Australia to Bali for some quality rest and relaxation since 2004. And they loved Bali so much, she and Rob decided to move to Bali permanently several years ago, and made the beach town of Sanur their new home. It was a welcome change from their former, more stressful lives in Australia.
Josephine has already done everything it takes to live well in Bali. She's figured out the best places to live…what visa to apply for…how to build a network of trustworthy contacts…where to discover the best restaurants…the works. She's even learned how to run a business in Bali!
And this February in Bangkok, you'll find out straight from Josephine the best places to live in Bali…how to find super-affordable, great-value rental deals in Bali…what kind of lifestyle opportunities you can enjoy as an expat or retiree in Bali…plus everything else you need to know to start living like royalty on "The Island of the Gods" as soon as you wish.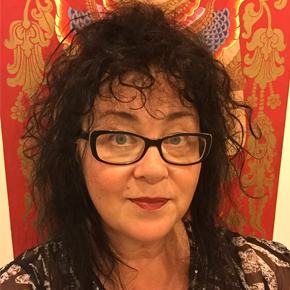 Rachel Devlin, also a full-time Thailand expat, will help you decide if Thailand is the ideal place for you to call your new part-time or full-time home.
Rachel resigned at 46 from a career she loved and packed her family off to Chiang Mai.
And in 2015 Rachel began contributing to International Living Australia, sharing her passion for property, culture and lifestyle in Chiang Mai and hopes to inspire others to follow their early and not-so-early retirement dreams.
She numbers her regrets at zero and labels her adventures as 'continuing'.
Rachel will give you a broad idea of what it's like to be an expat in Thailand these days, why she chose to live in the super-popular and super-affordable expat haven of Chiang Mai, plus all the pros and cons of renting vs. buying in Thailand and Southeast Asia.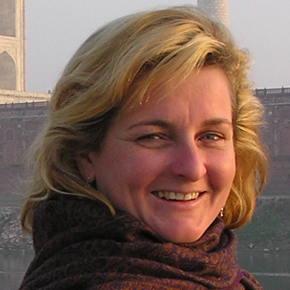 Sharyn Nilsen, originally from the "sticks" in Broken Hill, NSW, Australia will share with you a wide range of secrets she's picked up over the past seven years as an extremely dedicated world traveller and full-time expat.
Sharyn and her husband, Tim, had long loved to travel but busy careers meant they weren't free to do so as much or as often as they wanted. So, in 2010, they took time out from their careers and jetted off overseas. The plan was to spend three years exploring the world but, seven years and 130 countries later, their adventure is far from over.
The couple have a base in Ho Chi Minh City, Vietnam, where they teach English for part of the year and spend the rest of their time exploring far-flung corners of the world. Sharyn is passionate about independent, budget travel and came on board as International Living's Roving Correspondent in 2017.
She'll show you how to prepare for an overseas move, how to make money from anywhere in the world as an English teacher, and what life is like as an expat in the affordable, exciting city of Ho Chi Minh City, Vietnam.
She'll also reveal a "secret" expat destination that's fast-becoming a favourite for beach-loving, budget-minded Aussies.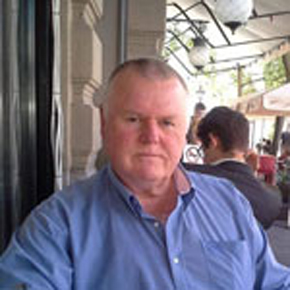 Stewart Richmond, an expat living large in Limousin, France, will explain how you can retire in Europe — on a budget. While it's true that unless you're fairly well-heeled, you should cross places like Cannes and St. Tropez off your list, there are still a number of south of France towns, villages and cities, and spots in the country's mid-region, too, that offer a highly enjoyable lifestyle for a reasonable price. This February, he'll show you where to go—how he did it—and what to expect.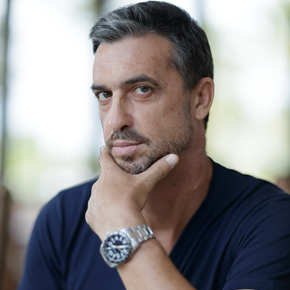 And finally, your "Emcee" for the event will be William Vaughan, now living full-time in Bangkok.
William will ensure you get the very most out of each and every presentation you attend…and will also inform you about all the special events we've got planned for you.
And by the way, William is also a fantastic resource if you're interested in spending time in Thailand or Southeast Asia in general.
Make sure to introduce yourself while you're at the event…and feel free to ask him any questions you may have (and to get an Aussie perspective) about "living the dream" part-time or full-time in Southeast Asia or Europe.
He'll be glad to meet you and answer your questions!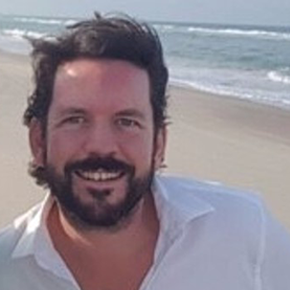 Ronan McMahon of Real Estate Trend Alert and Pathfinder, International Living's preferred real estate advertiser, will be on hand. From him you'll not only get the important insider guidance (and cautions) on buying overseas, but you'll also discover secrets like…
Where—and how—to get in and profit from the micro-condo trend in places that resemble the Londons or Tokyos of 20, 30, 40 years ago. Including an armchair investment that could see rental yields of 12% annually…as well as capital appreciation.
Three reasons why investing in real estate overseas today makes smart sense—in fact, in several key markets, right now is arguably the best timing you'll see in your lifetime.
Fire-sale opportunities in Europe and where, how, and when they make sense. (One property Ronan checked out recently, for instance, was a 5-bedroom villa in Portugal's Algarve that was on offer with a discounted mortgage arrangement for $370,000. It needed a modest amount of cosmetic work, but looked likely to put a smart buyer $200,000 ahead from the start.)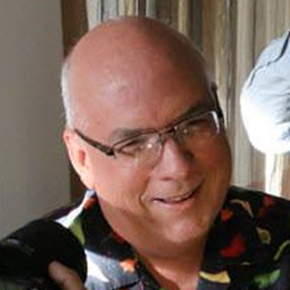 Winton Churchill, founder of Barefoot Consultants, will be on hand to show you how you could add to your retirement funds—and even bankroll your life overseas—with an income you take with you wherever you decide to go. You may not think you have a "portable" skill, but don't be so sure. Winton will show you how you can tap into the 30-70% of opportunity most folks leave on the table.
Practical, Real-World Solutions to
Save You Time, Trouble and Money Overseas
Of course, knowing where you should head—whether you're planning a full-time move or a part-time hideaway—is only the first step in securing your own dream retirement.
This program in February is designed to walk you through the whole process.
To make it transparent. And even fun!
That's why we'll spend time focusing on the kind of practical solutions you need to make your overseas dreams a reality quickly and easily.
We'll talk about…
How you can best prepare for a move—no matter where you may find yourself headed. You'll get useful checklists and the kind of "been there, done that, made that mistake" advice you can only pick up from people who have walked down this path before you…
The best, most convenient, most reliable and most affordable ways to keep in touch when you're living, travelling and investing overseas. Get the real-world skinny on everything from mobile phones to internet access…from calling plans to snail mail…
How to manage your health risks worldwide. Find out about the places that offer the most reliable, good-value healthcare…what to do about health insurance…and the questions you'll want to ask before you leave home…
A cheat-sheet that gives you a checklist for planning your escape overseas…
Which places are most "single friendly" and how to navigate an overseas retirement if you're doing it alone…
The most efficient ways to manage practical necessities like banking, insurance and utilities…
Left to your own devices, this is the sort of stuff that eats up days and weeks, drives you nuts and can potentially cost you hundreds – if not thousands – of dollars in unnecessary mistakes.
In February, we'll spare you all of that and simply hand you the know-how (and contacts) we've gathered in our many decades of experience living, working, travelling and investing all over the world.
It means that instead of flailing around, hoping you're asking the right questions, you'll know exactly who to turn to.
Resources that are reliable, well-respected and ready to show you exactly what
you need to do to make your dreams come true…quickly and easily.
You can be off-and-running in the right direction fast and with confidence.
We've had people come up to us in years past at the end of this event and tell us that it would have been well worth the price for this kind of intelligence alone…
A Chance To Ask Questions Of
The People Who Will Know The Answers
Throughout this event, you'll not only benefit from each speaker's formal presentations, but you'll also have a chance to rub elbows with them in an informal way, too.
To be honest, that's one of the real benefits of our live events.
Our speakers don't swoop in, grip the podium for an hour and then retreat to a "green room."
Instead, they're friendly.
Eager to share their insights.
And incredibly accessible.
That's our trademark.
So beyond the formal sessions and many small-group workshops we have on the agenda, you can always chat with our speakers at breaks in the Networking Hall, at the bar, or at dinner.
You'll have plenty of time to pick their brains about everything from renovating a home to shopping for groceries…
…from wealth-protection strategies to finding quality medical care…
…from real estate rules in places like Bali, Malaysia or Thailand…
…to getting your mail while you travel the world as a "roving retiree."
You'll get all your questions answered – straight from the expat experts already doing it and living it day-in and day-out.
Here's the bottom line…
The World Is Changing…
And changing FAST.
The comfort level we feel at home is slipping away a bit.
It can make good sense today to—if nothing else—just explore your options abroad.
You'll be surprised, I think, with the great number of peaceful, warm, welcoming, good-value options you have today in communities all over the globe.
Plus the days of working hard all your life and actually getting ahead…so you have a legacy to leave to your family and you can count on comfort in those "golden years"…it's harder and harder to do.
I'm sure you'll agree: A "real" retirement is slipping out of the hands of millions of Australians.
But look overseas…and your options expand.
You'll come away from our 2019 Fast Track Your Retirement Overseas Conference in Bangkok with what amounts to a real-time template for your own dream retirement…a roadmap to help you find comfort and prosperity…no matter what happens "back home."
We could reasonably charge $2,000 for this event per person. That's what you'd typically pay for a program of this calibre. And it would certainly be worth every cent.
But we want this event to be as accessible as possible, so we're making it as
easy as we can for you to claim your seat.
You can attend for just $1,095. And your guest (a spouse, partner, or friend) is welcome to attend for just $895.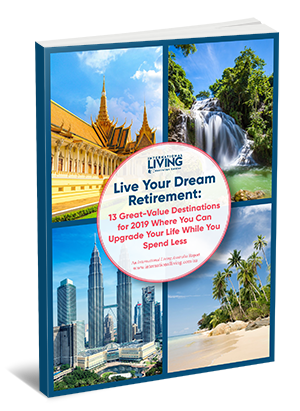 You may qualify for a discount—if you're an International Living Australia subscriber or member of IL's Lifetime Society, Platinum Circle or a Real Estate Trend Alert member, then you can take advantage of additional discounts.
In addition, as soon as you register we'll e-mail you a Special Report we've just compiled, called Live Your Dream Retirement: 13 Great-Value Destinations for 2019 Where You Can Upgrade Your Life While You Spend Less.
In it, we'll give you the rundown on our top picks right now…tell you where we think you could upgrade your life in the coming year…and give you some ideas to think about before we meet in person this February…
All The "How-To" Secrets You Need
(And A Whole Lot Of Fun, Too!)
Your ticket for this event includes not just the formal presentations and small-group workshops, but also plenty of time to get to know your fellow attendees and our many presenters…
We'll host two cocktail receptions where you can kick back, network, and enjoy yourself…
Naturally, coffee and snack breaks throughout the program…
And you'll have, of course, full access to our Networking and Exhibit Hall,
where you'll find incredible resources to help you create the overseas plan that makes the most sense for you.
We've arranged for a discounted room rate at the traditional 4-star Avani Atrium Hotel right in the heart of Bangkok, where we'll be hosting this event.
This swank, recently-refurbished hotel offers easy access to many of Bangkok's finest restaurants, shopping centres, places of interest, nightlife venues and more.
The spacious guestrooms feature satellite TV, high-speed internet access, contemporary décor, plush bedding and lots of light.
Plus, along with a spa lounge, a health club and a steam room, the hotel offers massage treatments and steam baths.
Fitness classes, a gym and yoga classes are also among the on-site facilities.
This Event Is Bound To Sell Out
As this is OUR ONLY LIVE ILA EVENT OF THE YEAR…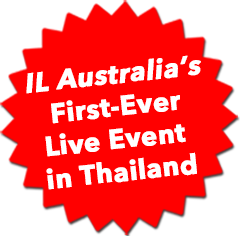 …we expect unprecedented interest.
In fact, many International Living Australia readers have already contacted us and asked us about how they can sign up.
So it goes without saying this program will likely sell out – especially since we only have reserved a limited number of seats for attendees.
This is why I strongly encourage you to reserve your place NOW while seats are still available.
Here's the bottom line…
You hear all the time about how people are reaching retirement age in ever-greater numbers.
But what you'll hear even more of in the months and years to come is how dissatisfied many people are when they finally get there…
…and when they FINALLY realise their options are limited and require compromise.
NOBODY wants to endure a lifestyle that's less comfortable than they'd
envisioned for themselves.
But many people are just going to shrug their shoulders and figure that's the hand they've been dealt.
They're willing to settle for less than they'd hoped for…
They're putting up with a life they're not happy with…
But YOU don't have to.
Better options REALLY DO exist.
And we're making it our mission this upcoming February to show YOU what your options are…
…how YOU could take advantage of them…
…and the best ways for YOU to make the most of the excellent opportunities for living well that exist in the right places overseas today.
I hope to see you in Bangkok.
To reserve your place now, click below.
Or call our events team at 1800 062 460, they look forward to hearing from you.
Sincerely,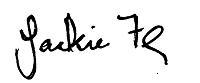 Jackie Flynn Publisher, International Living Australia
P.S. You know, people move overseas for different reasons. Each person's motivation is individual, as is each person's experience and preferences. But one thing you'll hear from the speakers at this conference is that the move overseas was the best and most exciting thing they've done.
It's enriched their lives, broadened their horizons and added a whole new dimension to their outlook on living. And it can do the same for you.
Join us in Bangkok this February with your dream retirement in mind, and we'll show you how you could secure a wonderful quality of life and a pampered future…no matter what's going on in Australia.
Reserve your place now.
P.P.S. As I've mentioned before, this is International Living Australia's first-ever live event in Thailand! And in just two-and-a-half power-packed days, you'll find out more about how to live AND retire better for less overseas than you ever could on your own.
That's because our on-the-ground experts will be on hand to answer any pressing questions you may have about what it takes to live like royalty in the world's best retirement havens.
Yes, with the right intelligence and the right opportunities…you could turn your retirement into the life you'd always dreamed about.
And this February in Bangkok, we'll show you how you could do it more affordably than you could ever imagine.
Grab a spot now before they're all taken! Since this is International Living Australia's first-ever live event in Thailand, we expect the limited number of seats to sell out fast. Don't wait until it's too late. Reserve your place now!
What You Can Expect At An International Living Australia Fast Track Your Retirement Overseas Conference…
Although this is International Living Australia's first-ever live event in Thailand, we've been hosting massively successful events and conferences both in Australia and all over the world for many years.
Here's what some past attendees have told us about their experiences at our other recent events and conferences (and what YOU can expect at our upcoming conference in Bangkok this February):
"I had the opportunity to talk to Rachel Devlin at the cocktail reception and she was very approachable and offered to meet my husband and I overseas at Chiang Mai for lunch. I was very moved by this level of help and generosity. We also met Steven King who was absolutely charming and he also offered to help and encouraged us to email him for extra questions. I spoke to Wendy Justice in the break who also extended help and was very warm and encouraging. We also met Kirsten Raccuia who offered suggestions on the best places to live in Bali that suited my preferences who we found friendly and welcoming. It was a great seminar and it was lovely to meet some of the people involved with the magazine. I also enjoyed networking with other like minded attendees." – Diana A.
"I really enjoyed the real life stories from the speakers…and connecting with them personally afterwards, too. It's great to have authentic, reliable and friendly contacts in SE Asia and from around the world." – Ashley A.
"So glad we went. Picked up so many valuable tips and bits of information. This definitely helps to lower the anxiety level, as we move on." — Gordy B.
"Excellent conference, much more information than I expected! Well-rounded and many areas covered that I would not have thought of on my own. Thank you!" – Sandy H.
"I thought all the speakers were excellent. The information presented really helped me to narrow my search. I was able to network with several others in attendance…" – Karen L.
"I have a much better understanding of what won't work for me as well as some areas to think about that I wouldn't have considered. Information was very useful…appreciated info on renting as well as buying." – Carolyn F.
"It was everything I wanted and it even went beyond. I was so impressed with every aspect of the seminar. Thank you so much." – Loa J.
"Very informative, enthusiastic speakers, variety of important topics." – Nina O.
"This conference far exceeded my expectations. There were aspects I had not considered and contacts that I had no idea could be useful. All speakers were excellent and engaging." – Lani W.
"The information provided at the conference was exactly what I needed. The speakers are excellent. I achieved everything I came for and much more." – Carl S.
Pricing and What's Included

2019 Fast Track Your Retirement Overseas Conference


Bangkok, Thailand

REGULAR PRICE: $1,095 per person (your guest pays just $895).

ADDITIONAL MEMBERSHIP DISCOUNTS:

Platinum Circle Members save an additional $200 whenever they register.

Real Estate Trend Alert Members save an additional $200 whenever they register.

International Living Lifetime Society Members save an additional $150 whenever they register.

International Living Australia subscribers save an additional $50 whenever they register.

* Please note: We invite you to take advantage of the greatest membership discount for which you are eligible, based on your membership status. These membership discounts are good no matter when you sign on. But only one membership discount applies. And it can be applied to only one member of your party. In other words, your spouse or guest is not eligible for a membership discount.

CONFERENCE INCLUDES:

The registration fee for this life-changing program includes—
General group sessions with our panel of experts
Smaller, hands-on workshops, each led by an expert
Admission to our Networking Hall full of useful resources
Coffee breaks each day
Two cocktail receptions
Help throughout the program from our staff
The Special Report sent to you via e-mail before the event — Live Your Dream Retirement: 13 Great-Value Destinations for 2019 Where You Can Upgrade Your Life While You Spend Less
VIPs get access to their own lounge and an extra VIP reception