As I write, it's morning. The sun is rising over a flat, blue Pacific. Soon the morning breeze will pick up, rustle through the palm trees, and toss white-capped waves onto the beach.
I'm just about to jump in a car and head to the Los Cabos International Airport. All going well, 71 hours from now I'll open my front door in Cork, Ireland.
My facemask, hand sanitizer, and disinfectant wipes are all at the ready. Once I arrive, I'll begin two weeks of self-isolation.
And that's if I even make it. Already, things have gone sideways. My Friday night flight from Amsterdam to Cork got canceled. Now I'm scheduled to fly Saturday to Dublin, which means I'll have to spend the night at Amsterdam airport. Apparently, there's some kind of capsule or cabin hotel where I can sleep, which has me intrigued—I'll share photos as I go on my Instagram.
I've yet to figure out how I'll get from Dublin to Cork, but I'll cross that bridge when and if I get to it.
I'm heading to Europe to get boots on the ground…to take a front-row seat for the buying moment of lifetime there. After having used the past 11 weeks of this crisis to hammer out killer deals in Panama and the Riviera Maya…it's now time to figure what's going to happen in Spain…Italy…and Portugal.
Since the crisis began, my research team and I have been busy talking to contacts, tracking down deals, and taking the temperature of real estate markets across our beat. This situation, this moment, is the opportunity we've been waiting for. With this crisis, we can lock in deals that would have been unheard of just months ago. And RETA members who participate can insulate themselves from the ups-and-downs of the stock market…enjoy more financial and personal freedom…and take a step closer to the retirement of their dreams.
Now, after weeks of lockdown, the world is starting to move again. In Italy, Rome's Colosseum has reopened to visitors, along with the leaning tower of Pisa. Greece, Spain, and Portugal are reopening to tourists around the world. Mexico's Riviera Maya is starting to reopen after being awarded "Safe Travels" global safety and hygiene certification from the World Travel and Tourism Council (WTTC). The way we travel is going to look different but the demand we see for the hottest tourist destinations will be familiar.
Only months ago, in the November issue of RETA, I was reporting on the issue of over-tourism in Italy. In 2018, Italy saw 94 million tourist arrivals. Venice alone hosted 4.77 million arrivals in 2019. And that demand has not disappeared…
It may take time to get back to those levels, but it will happen. When the world springs back into gear, global tourism will continue its decades-long upward trend. And blue-chip tourism destinations like Italy—the fifth most-visited country in the world—will be the big benefactors.
The difference this time is that real estate in Italy's historic centers will be going for a song. Italy's already struggling economy has just been dealt a massive blow. The EU predicts its public debt will hit almost 160% of GDP this year and that its economy will shrink by close to a tenth.
I'm expecting to see a 30% drop in prices of best-in-class real estate, in places like Venice, Florence, and Rome—places where we can maximize rentals yields with undervalued properties within walking distance to the main attractions.
In most real estate markets the key metric is price per square meter (or foot). That's not the case when you're looking for high-yield real estate in Italy's historic cities. For example, in a market like Venice or Florence the right 350- to 500-square-foot apartment can generate as much income as an apartment double the size.
When I get boots on the ground in Italy, I'll be looking for small restored buildings in historic centers. Places we could expect to see a 70% occupancy, where we could rent for an average of $150 a night and see gross yields upward of 20%.
But before I set foot in Italy, I'll be undertaking an extensive scouting trip in Portugal. Right now, banks there are lending up to 80% LTV at rates as low as 0.78%. In the Algarve, where you can lock in rental income that exceeds €4,000 a week in the high season, the right play could translate to a home that pays for itself.
Personally, I'll be looking for a villa in central Algarve. I plan to use it as my base in Europe. Then rent it out while I'm not there. Like I say, to rent it for the 10 weeks of high-season alone would net a positive cash flow.
As I prepare to embark into this strange new world of travel, that's a very comforting thought to have…
I'll bring you an update as soon as I'm settled in Ireland…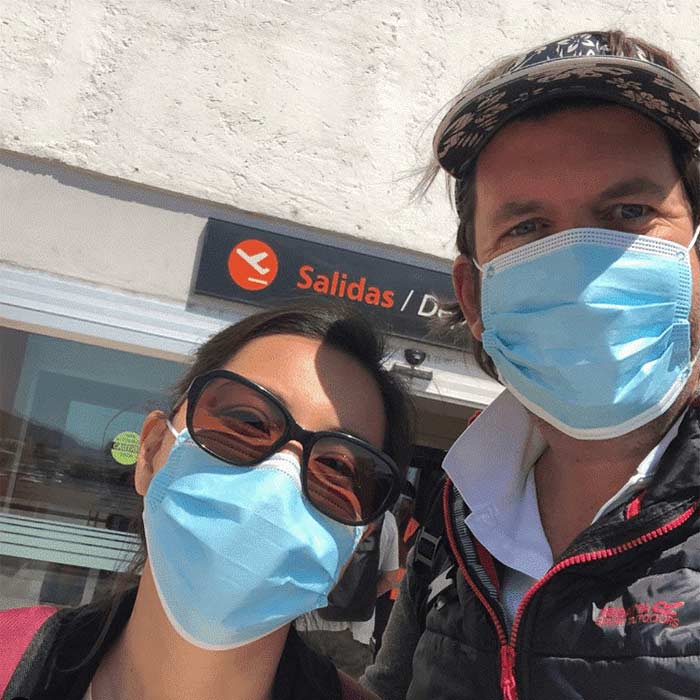 Gone in a Flash
This weekend in RETA, I'm telling members about some stunning lake-view real estate in Arenal, Costa Rica…
Arenal is a tranquil, rural area in Costa Rica's northwest. It's got enormous appeal. The landscape is magnificent—green hills around a huge lake, with volcanic peaks towering in the background.
Members will receive the details in their inbox on Sunday…
In 2018, I brought members a doozy of a Flash Alert from Arenal. It was for a two-bedroom, 3,000-square-foot house with stunning views of the lake. The list price was $385,000 for the house plus 13 acres.
The beauty of it was that by subdividing and selling off some of the land you could pay for the house and maybe even then some…giving you the lake-view home for free.
Deals like that come quick and go faster… I call them Flash Alerts because as soon as my contacts on the ground bring me one that cuts RETA muster I strive to get it in front of members as quick as possible.
They're usually gone within days, sometimes hours or minutes…
Take another Flash Alert I brought to members in 2018. It was for a Spanish villa, perched above the luxurious Sotogrande resort and marina, with stunning views of the Mediterranean and along the coast to the Rock of Gibraltar from the terrace. It had 2,186 square feet of internal space as well as 700 square feet of external terrace space. The price tag: just €230,000 ($286,120 at the time).
There was nothing comparable. I found smaller pre-construction townhomes nearby selling for €424,000.
A RETA member locked down the deal and then invested €27,500 in upgrades. In March of this year, the home was valued at €385,000. That's a €127,500 paper gain.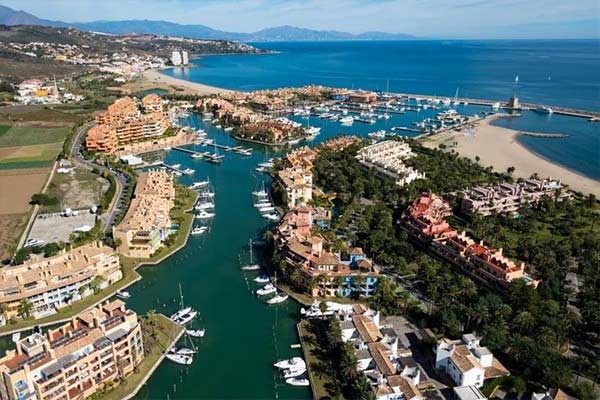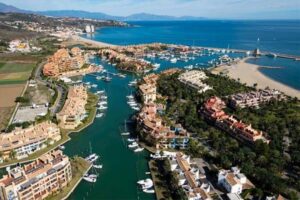 Or take a Flash Alert for a property in Placencia, Belize, that I brought to members in February 2017. It was for a small project of 31 lots that a bank was trying to clear from its books. A developer had gotten his permits and started putting in the infrastructure, but only sold two lots before the bank foreclosed.
The bank had initially tried selling this project for $1.4 million, but they had no takers. I got word they wanted an offer of around $600,000 for the land.
Even taking the cost of finishing the infrastructure into account—I reckoned it would take another $500,000—the deal looked like a home run.
I brought it to RETA immediately. I figured you could sell 29 of the lots for up to $100,000 each, a total of $2.9 million on a $1.1 million investment. Nice profit. But the eventual buyer took an easier route.
He paid $500,000 to the bank. And then he sat back and did nothing…until he sold it on for $1.1 million in October 2018. He doubled his money in less than a year with zero effort and a tiny amount of overhead.
As the crisis market heats up, RETA members will be getting Flash Alerts thick and fast. The best possible action you can take right now is to prepare yourself to pull the trigger when the right deal lands in your inbox. In the coming days, I'll be bringing members valuable resources as part of Project Prosper to help them do just that.
So, stay tuned…
What I Mean When I Say "Better Than Free"
This week, I responded to a reader's question regarding how to go about getting a €1 home in Italy. For those of you who missed it, let me just give a quick recap:
As you probably know, Italy have been giving away free (or €1) homes for years in an effort to re-energize depopulated hill towns. These are often historic, beautiful towns in stunning places, but there's no work for the young.
If you're interested in following up on these opportunities, the first step is to decide which town you're interested in. There are quite a few to choose from: Cantiano, Zungoli, Nulvi, Salemi, Sambuca, Bivona, Mussomeli, Gangi, and the list goes on…
From there, you'll need to get in touch with the Italian municipality responsible for the particular €1 home offering you're interested in. This website is a good place to start your research. It's not an official government website, but it compiles information such as contact details for the different municipalities as well as some forms you would be expected to submit. The process varies for each one, but once you've initiated contact, an official should fill you in on the details and give you information on what's still available.
Importantly, you need to note the conditions under which you can get a home for €1. In most cases, you need to commit to a renovation to the value of at least €5,000 within the first few years. Many of these homes would require substantially more to bring them up to standard.
That's why I've said that there are sometimes better opportunities than a free home…
Particularly in crisis moments like this, where you can find jaw dropping, move-in ready real estate for well under $100,000.
So, what do I mean when I say "better than free"?
Take this charming villa in the southernmost part of Sicily's east coast. Converted from an old farmhouse, and less than 10 minutes from the beautiful beaches at San Lorenzo, the property makes the perfect Italian getaway. And you can own it for €88,000 ($98,826).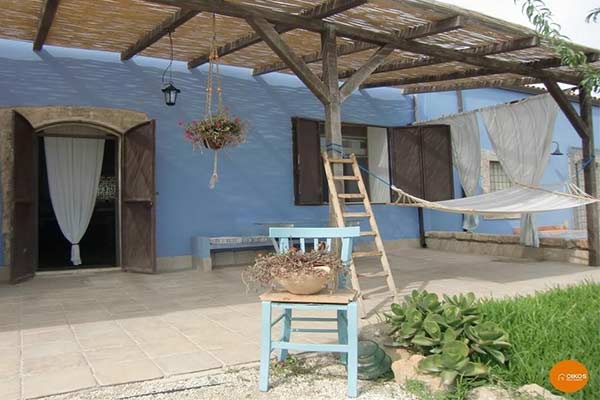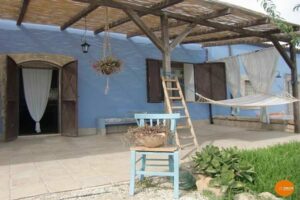 The villa is about a 40-minute drive from the ancient city of Syracuse, where you'll find ancient Greek ruins, baroque piazzas, and a labyrinth of medieval side streets that lead to a dazzling blue sea. You're also just 20 minutes from Noto, a city at the foothills of the Iblean Mountains, which is part of a UNESCO Heritage Site.
Within a mile of your door, the Vendicari Nature Reserve is an incredible area to explore, a beautiful mixture of saltwater lagoons, sand dunes, rocky coastlines, and beaches. The smell of wild herbs wafts through the air and you'll see thousands of migrating birds—such as flamingos, herons, storks, and cormorants—pass through on their way to or from Africa.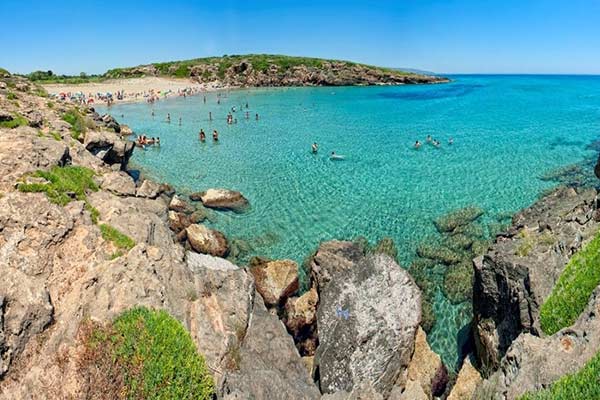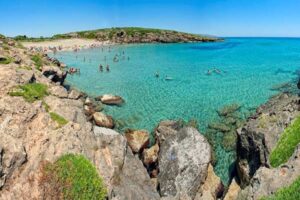 Going further down the price scale, you can get this historic four-bedroom home in Pollutri, on the Adriatic side of Central Italy, for just €49,000 ($55,028).
The home itself dates back to the 1800s…but the town of Pollutri is said to have its roots in the pre-Roman period. You'll be reminded of that as you walk the ancient streets. The fortified medieval town overlooks the Abruzzo countryside, and has plenty of passages, stairways, and alleys to satisfy your inner explorer. Drive 20 minutes and you hit long stretches of rugged coastline, with miles of sand and turquoise water.
The house is in need of renovation, but what a canvas you have to work with… Wine cellars, vaulted ceilings, an exposed masonry façade, and a terrace with a view of the sea and the mountains.
I haven't visited these homes in person, nor have I done any due diligence. My point is that there are deals available that might make more sense that getting a "free home."
Like I say, why drop $50,000 renovating a €1 home, when you can buy something far more impressive to begin with?
Connect with Ronan on Instagram  or Facebook
Get Your Free Real Estate Report Now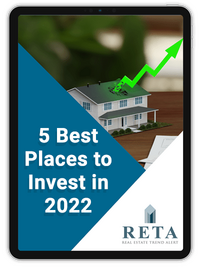 Sign up for our free daily Postcard e-letter and get a valuable free report on the The 5 Best Places to Buy Real Estate In 2022.
Related Articles
The 10 Best Places to Invest in Real Estate
Here's How to Profit From the Remote Working Trend