I'm surrounded by ancient Irish boglands, haggling over eggs with a German hippie, and I can't think of anywhere I'd rather be.
Just 12 hours earlier, I was in a two-bedroom apartment in Dublin, on Ireland's east coast. It's my remote-working base, and where I've spent nearly all of my time since the lockdown in March.
Over the past five months, I've found little reason to leave my 730-square-foot space. Pubs, music venues, cinemas, and most other fun things are still closed. Meanwhile, international travel is out of bounds.
Now, here I am, parked in front of a renovated Irish cottage in Ireland's midlands, talking poultry with its expat owner.
I'm not here for the eggs of course. My interest is the house itself. And, from what I can see, it's in fairly good nick for a building of its age.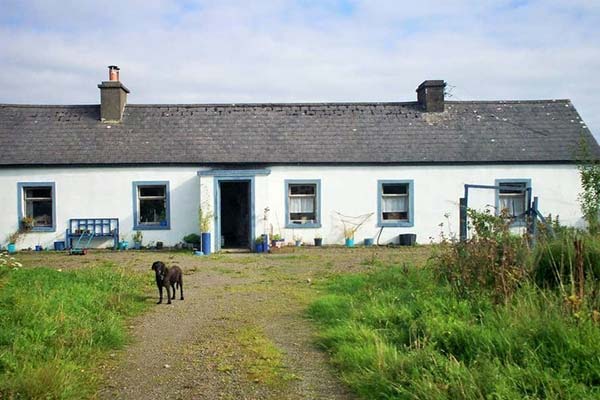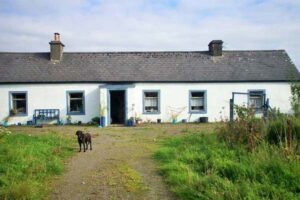 The house was recently listed for €55,000. But it's dropped since to €49,000. It comes with about 1.4 acres of land and is due to go to online auction at the end of August.
Unusually for Ireland, it's off-grid, powered only by solar. This is undoubtedly what's dragged the price down. While off-grid living is an appealing idea (especially if you've been cooped up in a city apartment for five months), Ireland's relationship with the sun is a fractured one at best. Most Irish people would not be willing to rely on its regular appearance in the sky for their energy—a fact that might work to a buyer's advantage.
However, today at least, the sun in the Irish midlands is beating down. As I drive down narrow lanes and walk through leafy glades, the countryside pulses with life. Butterflies flitter in the long grass, purple and yellow loosestrife and creamy meadowsweet spill out from wild riverbanks, and freshly shorn sheep dot the hillsides.
Ireland's midlands are called the "Hidden Heartlands" for a reason. As a small island nation, a large proportion of the population lives in coastal towns and cities. And, with a developed network of motorways stretching from coast to coast, one is inclined to forget that this region exists.
But an hour's drive from Dublin—or Galway City if you're coming from the west—and you reach Ireland's most extensive network of rivers, lakes, canals, and waterways, all of which converge on the mighty Shannon, the 224-mile river that separates east from west.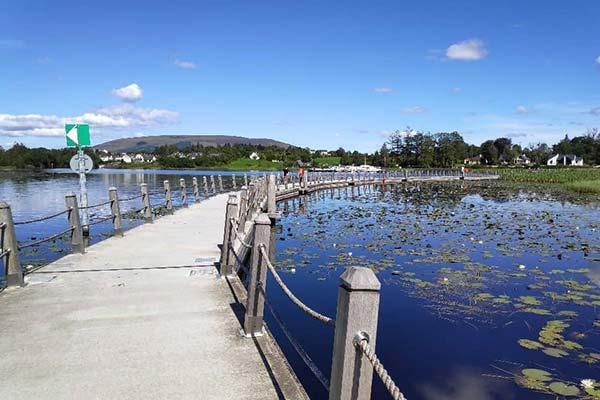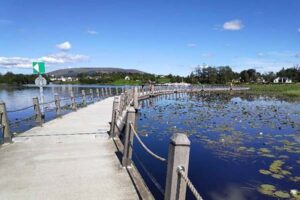 If you want to get away from the city or forget the world, this is where you come. There's a near endless number of trails through native woodlands, peat bogs, and along canals.
For anglers, this region is a dream. The rivers teem with trout and pike. This year the salmon run has reached a 15-year high.
The boggy terrain and winding waterways attract a large number of water-lovers from Central Europe in particular. German and French accents are common along the canals and moorings. But it helps that the region is relatively inexpensive. Many come here because it's an affordable place to own a vacation home or even to retire.
Indeed, that's what's brought me.
Cut off from low-cost vacation hotspots along southern Spain and Portugal, I wanted to see what undervalued gems I could find in my own backyard.
As a rule of thumb, if you're looking for cheap real estate in Ireland, start west of the Shannon. Anything within an hour of Dublin and you'll likely be paying the commuter's premium.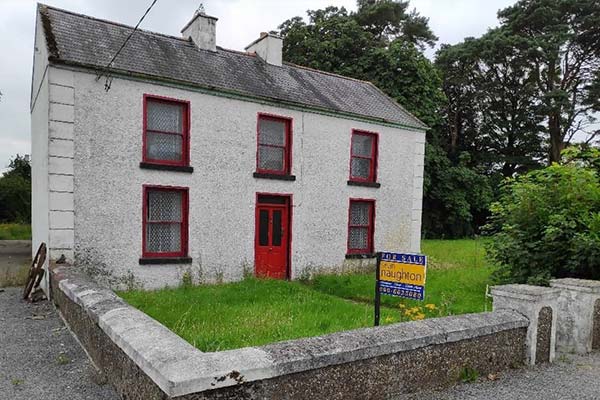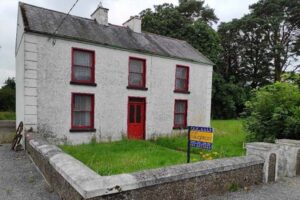 Taking a self-guided scouting trip through Ireland's midlands isn't the custom tour experience you'd get if you flashed a check book at a real estate agent. More than once I had to jump a farmer's gate and exercise a healthy disregard for trespassing signs. But this is the best way to go if you want a quick whistle-stop tour of the market. And it cuts out the no-shows and time drain that come with dealing with agents.
It was by hopping a gate that I discovered a wonderful two-story period home that sits right on the Boyle River in the village of Cootehall, Co. Roscommon. While at €195,000 ($230,820) it's not particularly cheap for this market, the location is stunning. It comes with 1.5 acres of land and your own private river-frontage and mooring, very rare here at any price. And, judging by extensive overgrowth in the front garden, I figure this property has been sitting on the market a while. The owner might be willing to strike a deal.
However, it comes with a flood risk. This property was formerly an award-winning restaurant, but following a flood in 2009 it closed its doors.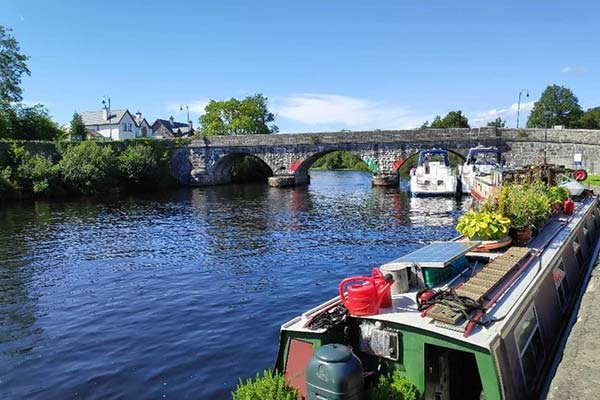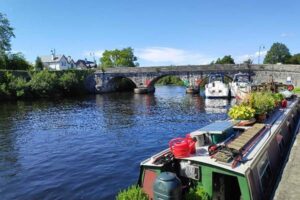 To find the cheapest homes, your best bet is to stay off the main roads. Follow a grassy lane where two cars would have trouble passing and you'll discover some charming old cottages going for a steal.
They won't all be listed. More often than not, these are inherited properties where the owner has moved to the city for work or opted for a larger new-build home. But talk to a local and they'll be happy to tell you who owns what.
I found one little cottage listed for just €39,000 ($46,164). It comes with two outbuildings and about an acre of land. The building seemed in good condition and hidden beneath the mossy front there's a beautiful cobblestone yard that's easily restored. You can see how it looks cleaned up from this Google Street View.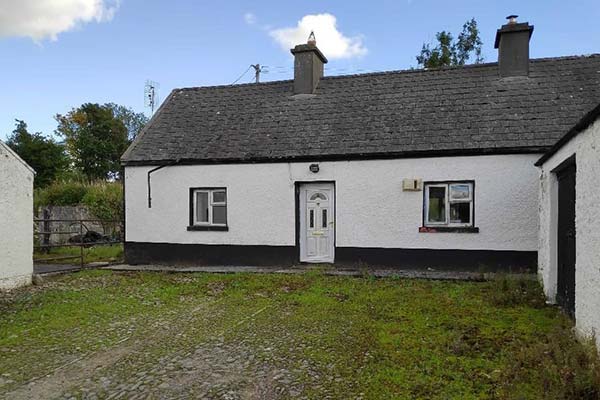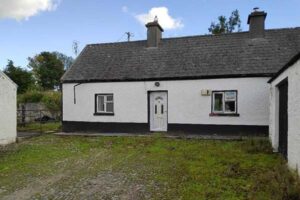 This would make a perfect writer's retreat. Strokestown, just a seven-minute drive away, hosts an annual poetry festival. And there's no shortage of inspiration nearby. It's right on the doorstep of Rath Croghan, an ancient landscape with over 240 identified archaeological sites. This area is steeped in Irish mythology and is said to have been the seat of Queen Medb, the Province's Warrior Queen. You'll find the origins of Halloween here. A cave at Rath Croghan is where the goddess Morrigan came forth every October 31 for the Celtic festival of Samhain, which morphed into trick or treating in the States. (More details here.)
The search for even lower prices takes me farther west, a little away from the lake region, but still within two hours of Dublin.
I saw a three-bedroom cottage in Cloonfad village in Roscommon listed for just €25,000 ($29,592), with the option of buying one or two 10-acre lots of land on top. But at this price, I'm not going to pick too many holes. In Dublin, some people pay more in a year on rent.
Get Your Free Real Estate Report Now
Sign up for our free daily Postcard e-letter and get a valuable free report on the The 5 Best Places to Buy Real Estate In 2023.
Related Articles
The 10 Best Places to Invest in Real Estate
The Latest Crisis deal…Opportunity in Paradise…and Sea Views for $33K