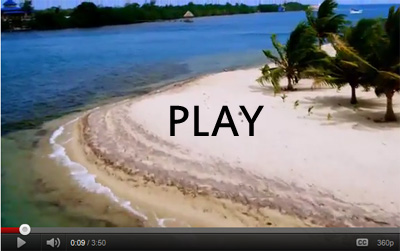 During the summer, International Living editors Dan Prescher and Suzan Haskins spent two-weeks on an in-depth exploration of Belize.
They covered every inch of this English-speaking Caribbean playground, from the mountains to the mainland to the islands.
From popular cayes to beautiful, low-cost alternatives.
In fact, they've been coming to Belize for almost 20 years.
But this time they were there working on a special project to help you get to know Belize the way they know Belize. We call it the Blueprint For a New Life in Belize …and there is no quicker, easier, more thorough way for you to get a head start in this country.
Whatever you're looking for: diving…real estate…connecting with top attorneys…Caribbean beaches…the retiree program that sweetens the deal for anyone over 45-years-old…rich mountain pastures…offshore wealth protection strategies…and much, much more…this Belize video has it all.