In fact, one study found that U.S. homes are a good 600 to 800 square feet larger than homes in most other countries.
There's nothing wrong with that. More space is generally a good thing when you're buying a home for personal use. Go with what your heart desires and your wallet can stretch to. The luxe penthouse with the amazing ocean views…the dreamy farmhouse in the mountains…
But when you're buying real estate for investment, the instinct to "go large" shouldn't always take precedence.
You should buy with an eye to future capital gains or rental returns, you need to buy what the market wants.
Generally speaking, I'm a two-bedroom guy. For personal use, it's all that I need. And I like to keep maintenance low.
But more importantly, having a two-bedroom, or even a one-bedroom condo or suite, is the best way to maximize profits in the short-term rental market.
With these home types, you can cast the widest possible net and ensure a higher occupancy. Just consider who uses short-term rentals: Solo travelers, business travelers, couples, friends, families. In most cases, these are small groups that don't need a lot of space.
And even with a one- or two-bedroom condo, I like small. There's no point splurging on extra square feet if it doesn't generate additional rental income. Unlike a home, renters don't care all that much about size. That's because they're not going to be spending their day in it. It's just a base, a place they can return to after a day of touring.
A large, one-bed condo still only has one bedroom and will command one-bedroom rates. You might (if you're lucky) get a tiny premium on top for all that extra floor space. And, all other things being equal (location, finishes, etc.) you'll pay much more for that large, one-bedroom condo and your overhead will be higher. That depresses your rental yield.
I had this in mind when I bought in condo in Cabo in 2015. I spend my winters enjoying Cabo at my Copala two-bedroom condo in Quivira. But when I'm traveling I sometimes hand the keys over to a rental manager, and I want to know that it's going to have the highest occupancy possible while I'm away.
You can watch a walkthrough I did of my condo here: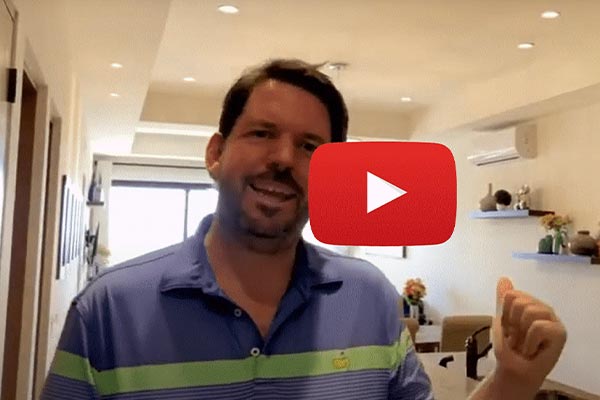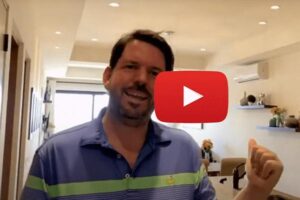 It's all about maximizing space.
I really like condos or homes with a "lock-off" layout—a layout that ensures you can lock off one part of the condo, even just a single bedroom, from the rest. These are a great buy if you're thinking of renting to vacationers.
They give you maximum flexibility. That is key to making the most money from a rental. With a two-bedroom lock-off layout, you can rent the condo as a two-bedroom, or as two one-bedrooms…or rent one side of the condo out and still keep part of it private for your own personal use.
When it comes to beachfront, I like suites best because they offer the greatest bang for your buck, while attracting a wide range of renters.
In our recent deal on the Suites at Caracol, RETA members locked down two beachfront suites for just $219,000. This is a destination where the well-heeled are already coming to spend time on the beach…families from the city…work-from-anywhere professionals…These luxury suites are perfect for anyone seeking a self-contained one-bedroom to stay right on the beach.
I expect something like a 60% occupancy rate at around $150-a-night, per suite, once the hotel is fully up and running, the marketing kicks in, and word gets out.
After all the operational and management bills are paid—the HOA, cleaning, and management fees—that's 60% occupancy at $150-a-night per suite, for a net total of $34,653. (A net yield of 15.8%.)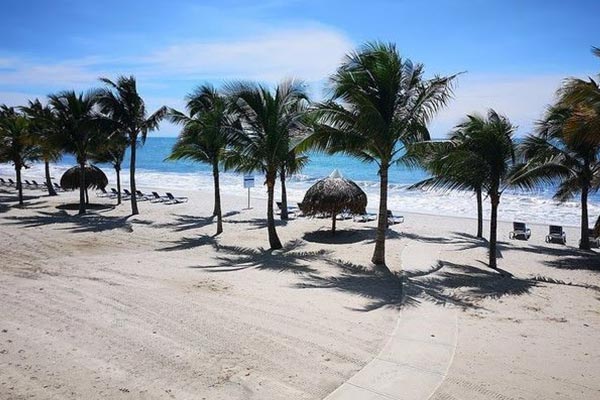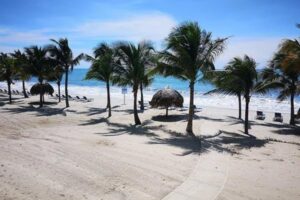 Of course, there are situations where bigger is better. In some locales, a larger home will do better for rentals.
With this big-home play, you're targeting large, mixed groups. It might be a family get-together, work team retreats, or golfing buddies on a trip. There might be several generations with different considerations. Some will have high-powered work commitments, there might be kids, or some retirees.
These bigger rentals do well in places that are easy to get to and have broad appeal. Flight access will be key as some will be more time-constrained than others. And, they will come from multiple locations.
You also want to buy in a place that has a broad appeal. A place that has something for everyone in the group…and a place that has the infrastructure to support that…think spa treatments, dive instructors, kids' activities, grocery stores…
In Placencia, Belize, for example, a destination management company will sign longer-term leases on beach homes with four to five bedrooms and a swimming pool.
There is strong demand for this type of home because Belize has broad appeal. These are usually booked up to a year ahead and not cancelled very often (even if one member of the group drops out, the rest will still go).
The management company will take care of everything, paying the owner a monthly triple-net check from $6,000 to $9,000 (depending on the property). The owner also gets to enjoy a total of five weeks a year of personal use of the home.
In Portugal, it's a similar story. A friend on the Algarve with a large, well-appointed villa with a swimming pool makes up to €7,000 a week in rental income. There's strong demand from families during the summer vacation months. And in Costa Rica's Southern Zone, a shortage of hotel accommodation means strong rental yields, especially on three- or four-bedroom homes with a pool. One owner generated more than $64,000 in gross rental income in one year.
To figure out what is in the most demand in the specific location you're planning to buy in, talk to as many local rental managers as you can. And, check out listings websites like VRBO and Airbnb. In established destinations, they're great for giving you a snapshot of what's on the market, typical rates, and average occupancy levels.
Airdna is a good tool to check out how short-term rentals are already performing in many markets around the globe. It's worth checking to see if they cover the area where you're thinking of buying. It provides stats on occupancy, rate per night, seasonality, etc.
On local listings sites for long-term rentals, look beyond the asking rental rates. They'll give you an idea of ballpark rental rates. But you need to also look at when the listing was posted to see if there's a quick turnaround for that type of home—or long gaps between tenants.
Get Your Free Real Estate Report Now
Sign up for our free daily Postcard e-letter and get a valuable free report on the The 5 Best Places to Buy Real Estate In 2023.
Related Articles
The 10 Best Places to Invest in Real Estate
Dream Homes in Italy from $76,617
Huge Profits…Steps from a White-Sand Beach