As I made my way along a muddy jungle path, I started to seriously doubt that there was any human life within at least a few miles radius of me. Which is why I was pleasantly surprised to find an indigenous village with friendly people about an hour away from any main roads in Bocas del Toro, Panama. But what surprised me even more was this: each house in this remote village had solar panels on the roof and tanks to collect rainwater. Each house had almost the same conveniences of living in the town of Bocas, but was completely off the grid.
When you live in Bocas del Toro, an archipelago off the Caribbean coast of Panama, it's actually very easy to live a rural life. Have you ever imagined your own private paradise on the waters of the Caribbean Sea, waking up to the sound of the waves and the calls of tropical birds?
Right on the main island of Isla Colón, many expats have built their dream homes in this very setting. Many of them use solar panels and rainwater to create an off-the-grid living experience. But here's the best part: they're still just minutes by car from the main town of Bocas.
In Bocas Town, on Isla Colón, you have almost all the conveniences of living at home. With a variety of well-rated restaurants, grocery stores stocked with American favorites, and a vibrant expat community, you can get your fill of town life and escape back to your own rural paradise.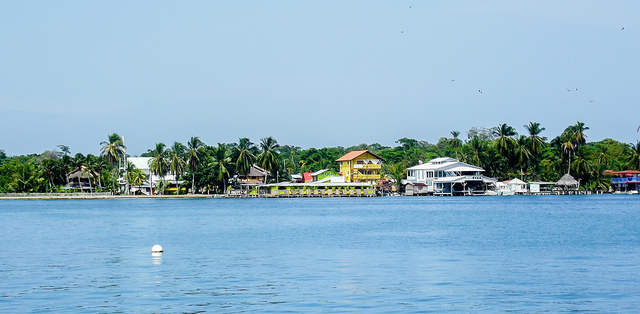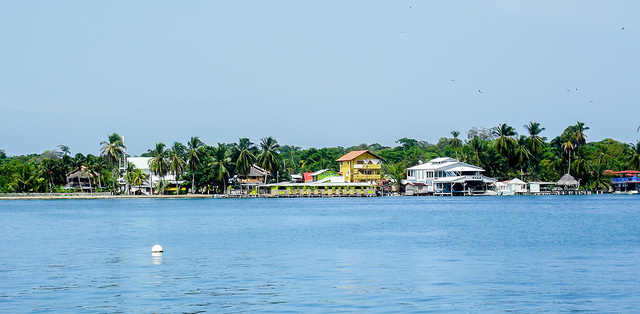 Others, however, have learned the secret of true rural living. Isla Colón is the only developed island in the archipelago. However, there are many expats who have built a comfortable life on some of the surrounding islands as well. Their homes are accessible only by the water, and they live completely off the grid. Imagine waking up in your fully equipped home in the middle of the rainforest, wandering down to your own private dock, and taking a swim in warm Caribbean waters that you don't need to share with anyone…
Even from these more rural homes on the islands of Solarte, Carenero, or Isla Cristobal, the town of Bocas is never more than 30 minutes away by motor boat.
Other expats here in Bocas have decided that a life on the water itself is where they fit best. Many have sailed down to Panama from different parts of the world, and have set down their anchors permanently in the calm waters of the bay to the north of Bocas Town, or in the marina to the south of town, which has its own restaurant and night security.
In Bocas del Toro, rural living with modern conveniences is truly possible. For those who are ready to purchase land and build their dream home, or for those who prefer to rent a house that is move-in-ready in a beautiful beachside setting, Bocas is the place to be!
Related Articles
Bocas Del Toro, Panama: Retiring, Cost of Living & Lifestyle Information
By Moving to Panama You Can Move to Paradise
Rent for $500 a Month by the Beach in Pedasí, Panama