It's one of the most unlikely locations for a restaurant specializing in Texas-style barbecue, along with burgers and other typical American fare.
But Big Tom's BBQ in the mid-sized Colombian city of Armenia is thriving, with a mostly Colombian clientele and a smattering of local expats.
"They say, 'We've seen it on the food channel,'" Tom says of his Colombian customers sampling barbecue for the first time. "Now they get to try it."
Owner and head chef Tom Donaghy has lived in the area for 21 years. Originally from Philadelphia, this former journalist lived in Texas for many years. That's where he picked up the skills to make ribs and other barbecue specialties. He has no problem going to the local butcher to find the right cuts.
"I missed American food, so I made a restaurant. They just don't know how to do ribs the right way here…or hamburgers or pasta," says Tom, who also offers jambalaya, pot roast, quesadillas, mashed potatoes, and more. "I do like the local food too, like sancocho [a savory soup of root vegetables and meat], empanadas, and rice and beans. They have fruits here that'll blow you away."
His restaurant is on the north side of town, where many of the middle- and upper-class residents of the town live. Armenia is in Colombia's Coffee Triangle. It's about five hours' drive (or a 30-minute flight) south of expat hot spot Medellín, which has gotten the lion's share of attention from expats in recent years.
But the mid-sized cities of the Coffee Triangle like Armenia, as well as nearby Pereira and Manizales, are a good draw as well. They're modern, with all the conveniences and amenities you might need, with top-notch and affordable healthcare, good shopping (including imported products), and good infrastructure, much of which was rebuilt after the 1999 earthquake.
Set in the foothills of the Andes, the elevation is just under 5,000 feet, which gives the area perpetual spring-like weather. It hovers in the 70s and lows 80s F during the day, dipping to the 60s F at night. No need for air conditioning or heat…it's t-shirt weather almost all the time.
"Many people from Cali, Bogota, and Medellín are coming to live here because of the climate," says Tom.
Aside from the great weather, Tom also enjoys the low cost of living, although he does note that he's seen prices rise over the year. Still, it's very affordable. Tom estimates that someone on a retirement budget could easily live well here on $900 a month.
He and his family rent a home in a gated community on the outskirts of town for 1 million Colombian pesos a month ($345).
It's a relaxed lifestyle.
"The people are very nice. Everybody's friendly. You talk to your neighbors here," says Tom. "I lived in Houston for a long time and didn't even know my neighbors."
Need a Way to Fund a New, Better Life?

Join our Savvy Retiree Daily e-letter today and you'll hear from us daily, telling you about ways you can gain the freedom to live where you want, travel when you like and create a life you love. We'll also send you a FREE Report Fund A New, Better Life With These 6 Portable Careers...
Related Articles
"I Turned My Hobby Into a Money-Maker in Mexico"
Make a Quick Jump Into Travel Writing By Starting From Home
---
You know more Spanish words than you think you do! And we guarantee you can be carrying on conversations...in Spanish...in just 20 Minutes. Reserve your spot now for our FREE webinar.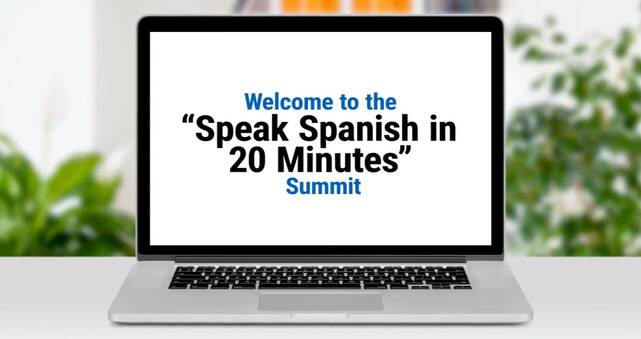 ---