Six weeks ago, I left my luxurious, sea-view condo in Costa Rica (my second home) to return to my first home—Malta, a Mediterranean island, surrounded by turquoise waters.
Relaxing with a glass of champagne in First Class on the way over to London, I knew I was going to miss the long, sandy beaches, stunning sunsets each night after playing beach volleyball, and the amazing wildlife and postcard-perfect scenery.
But I was excited to be returning to Malta where I rent a luxury, seafront apartment as a base for my European travels.
In the last month, I visited my favorite Olive Farm B&B, high in the hills of Tuscany, Italy…enjoyed the pasta, vino and everything else Italian…before flying to Germany.
As I write this, I'm sitting at the kitchen table of an apartment in Zakopane, Poland, a ski resort town, high up in the Tatra mountains. The view is simply breathtaking.
Since 2006, I've lived in seven countries, including Italy, Costa Rica, Canada, and Ireland—and visited 17 others, including Bermuda, Switzerland, France, Belize, Poland, Nicaragua, and Honduras.
I've come a long way since dropping out of school at 14 and subsequently working as a corporate banker in Australia. I can live anywhere I choose to, as long as I have an Internet connection and I get to fuel my passion for both travel and photography, while working an average of three hours a week.
My life of continuous travel is possible due to me being a freelance copywriter. Back in 2001, I was fed up with the banking world and discovered copywriting. I invested in a couple of courses, studying from the masters.
My first ever freelance copywriting client, paid me $10,000 a few months later and I've never looked back. Four years later, I was speaking at seminars around the world on copywriting as well as holding my own events and creating freelance copywriting courses.
Over the years, many people I met didn't think they could become freelance writers or fathom the lifestyle. They were wrong!
Like them, with the right courses, hard work, and persistence, you could do the same regardless of your current job or circumstances. It will all be worth it!
Need a Way to Fund a New, Better Life?

Join our Savvy Retiree Daily e-letter today and you'll hear from us daily, telling you about ways you can gain the freedom to live where you want, travel when you like and create a life you love. We'll also send you a FREE Report Fund A New, Better Life With These 6 Portable Careers...
Related Articles
Three Cities to Savor When Exploring Authentic Italy
---
You know more Spanish words than you think you do! And we guarantee you can be carrying on conversations...in Spanish...in just 20 Minutes. Reserve your spot now for our FREE webinar.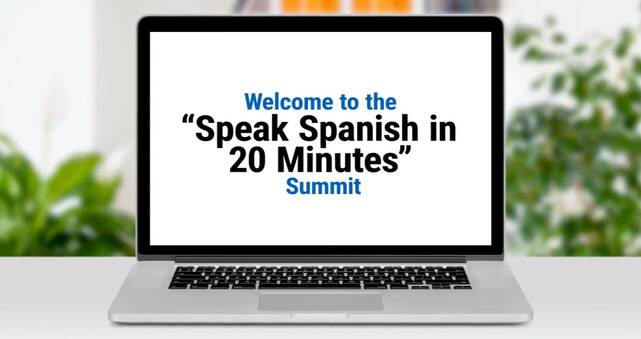 ---