Peneda-Gerês, Portugal's only national park, boasts incredible scenery, abundant wildlife, crystalline waterfalls, thermal spas, and stunning hiking trails. Nestled amid this spectacular landscape is the five-room B&B operated by Bryan and Lisa Christman.
The married couple are part-time transplants from the Pacific Northwest. Bryan has been a general sales manager in the automotive industry for more than 25 years. Lisa, a furniture designer and art consultant and collector, spent most of her career in hospitality and corporate event planning. "Owning a B&B seemed a perfect lateral move, but I never romanced the idea of doing it abroad," she says.
Bryan and Lisa have traveled extensively over the course of their lives, but always found something uniquely satisfying about Portugal. "I fell in love with Lisbon during a visit in my early 20s, and wrote, 'I will live here one day' on the back of a photograph I took on that trip," says Lisa.
They found their property, Quinta De Gestacos, simply by browsing the internet. On impulse, they journeyed to a site in northeastern Portugal, located an hour-and-a-half from Porto, for a firsthand look. "Even before we saw it in person, I spent most of my time visualizing ourselves as the owners," says Lisa. "When we arrived, we felt instantly at home."
The couple was enamored with the region's sweeping landscapes, lush green forests, wild horses, and quaint villages. "Those elements create a relaxing pace of life, the opposite of what we experience in Seattle, where we still spend half the year," says Bryan.
As another plus, they learned that Peneda-Gerês is a popular vacation destination. High season is generally Easter through October. In summer, the region is bustling with hikers, cyclists, and other outdoor enthusiasts.
To help manage the B&B, they have a small staff of housekeeping personnel and groundskeepers. They also brought in Joseph Budinich, a longtime friend and business owner in Washington state, as a partner. However, they handle most of the work themselves.
In addition to checking guests in and out and serving breakfast daily, they tend to their fruit trees and organic garden, run promotional activities with the local tourism board, and source fresh ingredients and baked goods at local farmers' markets. In the future, they plan to move to Portugal full-time and expand the business, adding bungalows and perhaps farm animals.
The Christmans' property is less than five minutes from the center of the village of Gerês. Most locals don't speak English, but always make the couple—the only American business owners and residents in town—feel welcome. Many locals harvest and press their own grapes, and then freely gift their wine when bottled. "They expect nothing in return; they simply want you to share their love of food and wine," says Lisa.
The strong feeling of community aside, another advantage to Gerês is its affordability. "Living here is also budget-friendly," says Bryan. "It took no time to understand why so many people go out to eat, because it can be less expensive than cooking at home. The few euros we pay for a glass of wine here is a far cry from the $12 price tag in a Seattle eatery."
The Christmans say they love everything about what they do in Portugal. "Meeting guests from around the world who become friends is immensely fulfilling," says Bryan. "We created our own environment amid the breathtaking natural beauty that surrounds us, a gem we get to share with the rest of the world. What could be better?"
Need a Way to Fund a New, Better Life?

Join our Savvy Retiree Daily e-letter today and you'll hear from us daily, telling you about ways you can gain the freedom to live where you want, travel when you like and create a life you love. We'll also send you a FREE Report Fund A New, Better Life With These 6 Portable Careers...
Related Articles
RVing Full-Time Around Sunny, Culture-Rich Portugal
Working As A Digital Nomad In Lisbon, Portugal
Digital Nomads In Portugal: Which City Is Best For Remote Working
---
You know more Spanish words than you think you do! And we guarantee you can be carrying on conversations...in Spanish...in just 20 Minutes. Reserve your spot now for our FREE webinar.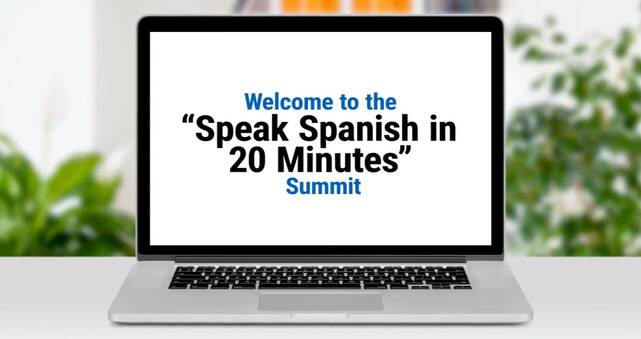 ---