When Shane and Bette Ortell decided it was time to leave the snowy mountains near Aspen, Colorado and move to a warmer climate, they started doing research and in 2013 attended an International Living conference.
Shane says, "We had a very successful high-end window treatment business specializing in motorized window shades and were number one franchise for 12 years, but we wanted to retire to the beach." The couple had achieved the American dream but realized that to maintain their current lifestyle, they needed to move somewhere with a lower cost of living. In 2014, they traveled to a few areas in Panama and their exploration led them to Pedasi.
Pedasi is a small fishing village about a five-hour drive from Panama City and is home to around 250 expats. The town center is located only two miles from three pristine and not crowded beaches; however, unlike much of the coast of the U.S., there are very few places with titled lots, utilities, and other amenities available directly on the beach. The new Oceanside community of Costa Pedasi had just started to offer properties for sale, including a few beachfront lots on La Garita beach.
Shane and Bette stayed in a B&B for 10 days and asked dozens of questions of gracious expats and chatted with everyone they could in the subdivision. They fell in love with a stunning lot with unobstructed ocean views and beach access and negotiated hard for a great price under $200,000.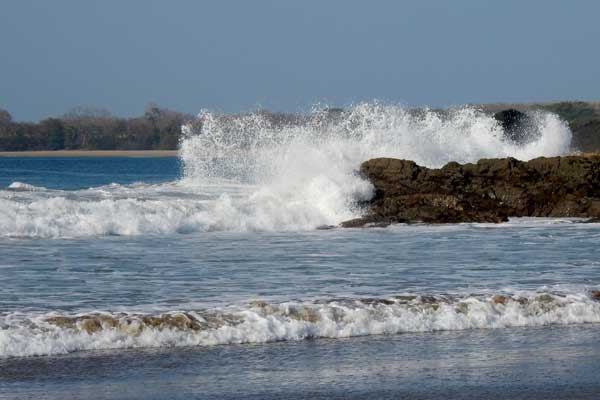 They returned to Colorado and began the process of selling their business, home, and a piece of land they owned. To confirm that they had made the correct choice, they returned the following year and rented in the development for one month, loving their neighbors and decision to buy here. "Everything we want is here including lower cost of living, no exchange rates to worry about, living by the ocean, and a welcoming and very friendly community," says Shane.
They hired a local architect and contractor used by their neighbors. Building a new home anywhere has challenges, and after several months of design modifications and frustration, they decided to find a new architect and builder. They now "feel comfortable" and have home plans that fit their needs and a new builder will break ground very soon.
Their business and property in the U.S. is now sold and they've just spent another three months renting a home in the community. Shane says, "During the time we've rented here we have made more really good friends than in the 14 years we lived in Colorado."
Shane and Bette are building a fully-furnished 2,300-square-foot home with three bedrooms, three and half bathrooms, two-car garage, pool, unobstructed ocean views, and beach access—all for significantly less than they could in a coastal area of the U.S.
They are also trying a new approach to stretch their money even further, fractional ownership. They will build the home and are looking to share possession and costs equally among two to three other owners. Because Pedasi has four distinct seasons, dry, green, whale watching, and Holiday, Shane believes there will be a perfect season for each owner.
Trying a new idea for home ownership requires work, retaining good legal counsel, and may at times be frustrating, but the rewards of building your dream home on a pristine Pedasi beach could certainly be worth it.
Get Your Free Roving Real Estate Investor Report Now

Sign up for the FREE Roving Real Estate Investor e-letter and get a valuable report (free for a limited time) on The Exact Location of Where to Make the Most Real Estate Profits This Year (Plus 4 More Places to Build Your Fortune in Latin America and Europe).
Related Articles
Looking for Beachfront Property? Check out Panama
By Moving to Panama You Can Move to Paradise