They moved with a fierce pride.
The men wore thick leather loin cloths, their bodies painted in traditional Maya markings.
Some bore elaborate headdresses. Most had large necklaces made from bones and stones and one wore a carved mask atop his head and sported huge, feathered wings on his arms…a bird man.
Others were painted to resemble powerful leopards and panthers. Many carried ancient, heavy clubs of stone or dense wood. They were heading toward the sound of the drumming.
I was witnessing living history in our new home, the tiny Maya village of Ek´Balam.
My wife Diane and I began our expat journey six years ago, cutting our teeth in a small Ecuadorian fishing village on the north Pacific coast. The slow, easy pace of village life was like a salve for the stress of the grind we left behind in the States. With our psyches and finances vastly improved after two years, we moved on and Cancún, Mexico became our next home.
Cancún offers everything needed for modern, even elegant, comfort. For four years we rented a beautiful condo on a Caribbean beach. But Mexico is a huge country with so many choices to build one´s prefect retirement. We wanted to build our own home and began searching for a more tranquil spot; a quiet place with less traffic than Cancún, yet close enough to great restaurants and shopping whenever we wanted to re-engage.
A scouting trip for International Living had introduced me to Ek´Balam, a short distance from the archeological ruin of the same name.
We made friends with the expat owner of an eco-lodge there. As she discussed her retirement and how hard it was for her to think about selling, we struck upon the idea of converting her slice of paradise.
Complete with a gorgeous pool and a magnificent garden it was the ideal place for like-minded people to support each other during their retirement years and infinitely more economical than any place in the States.
It wasn't long before plans were hatched to convert her gorgeous property from a small eco-retreat, with its nine separate guest villas, to a number of private residences over the coming years.
Diane and I would be the first residents. We would build our home in the back corner of the walled property, using the foundation and walls of the existing concrete structure.
Experienced local labor provided the necessary craftsmanship. (Their ancestors built pyramids and temples that have held up pretty well.) For just $20,000 we were able to build a unique, eco-friendly two-level custom home of about 1,700 square feet, with two full bathrooms, a living room, large modern kitchen, large bedroom, an office for me and a studio for Diane with dedicated outdoor terraces and a laundry room.
Our yard is a mature, jungle-like garden filled with exotic plants and flowers, several small ponds, tons of tropical birds, and a gorgeous, stone pool fed by crystal-clear cenote water.
We are also planning to purchase the vacant lot next door ($1,500) for my garage and shop. We appreciated that we could build our home out-of-pocket, paying every month for materials and labor as construction progressed, while we remained in our Cancún condo.
We agreed to pay the owner of the hotel a very modest sum each month, like a condo fee of sorts, for the use of the common areas and pool. Oh, and housekeeping is silly cheap! Our eggs come from chickens on the property and most fruits and veggies are locally grown. A local farmer dropped off two huge mangos just yesterday, and today I bought three large bottles of local honey for $1.50.
Our internet is strong and fast. Unlimited use is about $15 a month. The village provides water free of charge and electricity costs will be around $15 to $25 per month, depending on the use of our air conditioning. A bottle of gas for cooking costs around $20 and will last a few months.
I've explored many of the favored expat destinations in Mexico—destinations where expats have nested together. These are all wonderful locations and extremely supportive and comforting.
But one true beauty of Mexico is the sheer number of options you have to experience a slice of life outside a typical expat oasis, at a super-reduced cost, and practice your Spanish (mine is basic but I have fun trying.)
Diane and I can be back in Cancún in two hours and now make periodic day trips and the occasional weekend trip if we wish. The historic city of Merida is also two hours away, in the opposite direction. Both cities offer all the modern conveniences and luxuries you expect in North America, as well as international airports.
In just 20 minutes we can be at two major hospitals in the beautiful colonial city of Valladolid, where we regularly shop in a nice supermarket as well as stopping by the large, central market for fresh fruits and veggies.
We enjoy many nights in the village and the locals are warm and friendly. Diane has connected with a couple of local schools and volunteered to teach English. We even attended a local birthday celebration and a pig roast our first week in residence.
We look forward to our time here, and many more adventures around Mexico, too.
Get Your Free Real Estate Report Now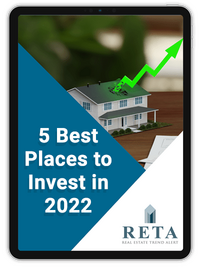 Sign up for our free daily Postcard e-letter and get a valuable free report on the The 5 Best Places to Buy Real Estate In 2022.
Related Articles
Upcoming Conferences
Live Better, Spend Less, Retire Sooner
IL's Retire Overseas Bootcamp
October 21-23, 2022 in Atlanta, GA

In safe, warm, welcoming communities abroad, as little as $1,700 a month can bankroll a good life... this fall, our experts will show you where—and how.
Early Bird DISCOUNT—Save $100 When You Register by Sep. 29
Details Here IL's Retire Overseas Bootcamp
---
Registration Now Open for the Best of Europe Private Screening

In the Right Spots in Europe, You Can Retire in Style—in an Historic, Sun-Drenched Locale—for as Little as $2,300 a Month or Less—Especially Now With the Dollar and Euro at Parity for the First Time in Two Decades.
And We'll Show You How, October 1-2, During the Special All-Online Best of Europe Private Screening.
---
The Income Revolution Forum
What if You Had the Freedom to Enjoy the Good Life Anywhere in the World You Wanted to Be...and Get Paid While You're There?
We'll show you how—with hands-on guidance—you could beat inflation...secure your retirement...ditch your commute...and turn a skill you already have into a portable side income of $300, $600, even $3,000 or more a month.