Having grown tired of the chilly, snowy winters in Regina, Saskatchewan, Canada, and sharing a dream to live near the ocean to surf and do yoga, Janel and Michael Phillips sold everything and headed south to Panama.
Janel says that they did not choose Panama but rather it chose them. They visited numerous countries in Central and South America, but it was Panama that made the lasting impression. "There was something refreshingly comforting about the energy there," she says. Their first visit included six nights in an isolated area called Cambutal, and that changed everything for them. "With no cell phones, no WiFi, just endless stretches of black sand beaches, uncrowded surf breaks, mountainous jungle, and the kindest of people, this tiny town stole our hearts."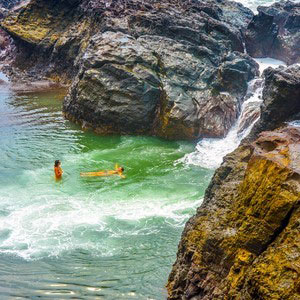 Cambutal is located at the southernmost point of Panama in the Azuero Peninsula, Los Santos province and is five hours from Panama City. Small, quiet, and picturesque, Cambutal is known as the place "where the mountains meet the sea." It boasts dramatic tidal changes, stunning mountains, lush tropical vegetation, and a surrounding jungle filled with wildlife.
This is the setting where Janel and Mike built Sansara Surf and Yoga Resort. Consisting of eleven cabanas, an on-site swimming pool and spa, and a restaurant and bar, all mere steps from the ocean, the boutique resort is a passion project brought to life.
Janel is a former high school teacher who later studied yoga before opening her own yoga business in Canada. Mike is a former pro skier, building contractor, photographer, and entrepreneur. It was their combination of skills and vision that led them to undertake the construction of their dream resort in 2012. "Through my experiences I began to realize how important it was to me to develop a business that focused on the mind/body/earth connection," says Janel.
The project took two years to complete, and was a challenging experience, but in the end, they were happy with what they achieved. "Imagine those two years on the job site," says Janel. "A couple of Canadians who spoke no Spanish, and six Panamanians who spoke no English; it made for great laughs but lots of challenges. Needless to say, we grew really good at charades," she laughs.
In addition to regular yoga and surf classes, Janel and Mike provide world class retreats hosted by inspiring people from around the world. In short, their resort has grown into a splendid venue in which to practise yoga, learn to surf, explore the untamed jungle, find the secret waterfall, consume healthy food, and connect with like-minded souls. For additional excitement and physical activity, they provide kayaking, snorkelling, and horseback riding.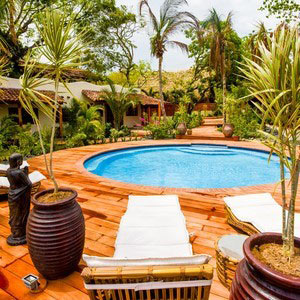 Mike and Janel are avid contributors to their new community, and use their business to promote tourism, which they believe aids in sustainable development, thereby increasing employment in the area. They employ local residents and purchase local products.
Janel finds that the best thing about Panama is the simple life. No traffic, fresh, low-cost produce, and the soul warming experience of living next to the ocean. "Today people are constantly connected to their electronic devices and Mike and I consider it such a blessing to raise our little boy in an environment so pure and full of nature's abundance," says Janel.
Need a Way to Fund a New, Better Life?

Join our Savvy Retiree Daily e-letter today and you'll hear from us daily, telling you about ways you can gain the freedom to live where you want, travel when you like and create a life you love. We'll also send you a FREE Report Fund A New, Better Life With These 6 Portable Careers...
Related Articles
Most Popular Facts About Panama
Coronado: A Popular Beach Town for Expats in Panama
Rent for $500 a Month by the Beach in Pedasí, Panama
---
You know more Spanish words than you think you do! And we guarantee you can be carrying on conversations...in Spanish...in just 20 Minutes. Special summit 'Speak Spanish in 20 Minutes' is now live!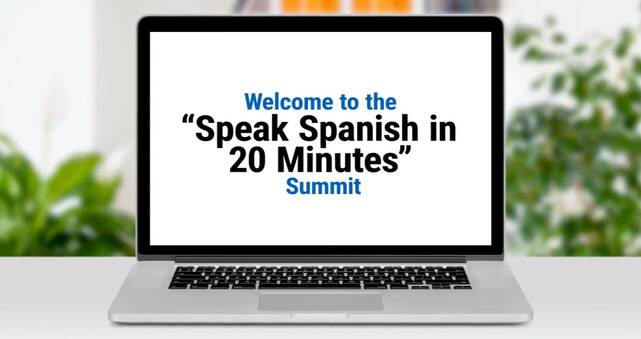 ---