I would like to know if my U.S. Social security income is still collectible if I reside in Belize. My plan is to live mostly in Belize and also spend some time in the U.S. I've heard a lot about Ambergris Caye. Is there affordable rental Condos/Town homes within the $500-650 range?
Ann Kuffner – Belize Correspondent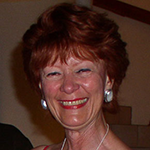 Ruth,
If qualified, you can collect Social Security no matter where in the world you live. Although you could have your SS checks wired to a bank account in Belize, it is more prudent to have them deposited in a US-based account and then withdraw money as you need it. Then it won't matter where you travel or live. Belize is having some intermediary bank challenges right now and it is not clear exactly how that will shake out. So it's safer to have any automatic deposits be sent to an account in North America.
Also, it's best to only move what you funds you need into Belize dollars, since it is hard to move money back, from Belize dollars into US dollars.
Ambergris Caye is the most expensive area of Belize, partly because it's an island, and also because it's the most popular tourist area in Belize. I have not heard of any decent condos on the beach renting for $500-$650/month. But I have heard of some studios and very small one bedroom units, off the beach, renting for $750/month. If you'd like to live in a nice condo complex on the beach, the least you can expect to spend is $850/month for a one bedroom unit.
The only way to find a place for less than $750/month is to rent a Belizean style place, in a Belizean neighborhood. But as a newbie expat in Belize it would be safer, and more comfortable for you to live in a complex with plenty of people around, and expats who will share tips with you.
Related Articles
Everything you Need to Know About Living in Belize