If you're of retirement age and you've decided to retire overseas, lucky you. And smart you. Not only are you about to embark on an adventure of a lifetime, but you've likely made a very wise decision. Because almost anywhere you might settle will surely cost less than living in the U.S. these days.
I've just done my monthly expense tally, for example, and all told, my husband Dan and I are spending less than $1,400 a month here in Cotacachi, a quiet little village in northern Ecuador. We own our home so we don't pay rent…and I'll admit we have no big-city temptations here.
Still, we eat out often…at least four times a week for dinner and about the same for breakfast or lunch. Even with a couple of beers each, dinner for two of us rarely costs more than $25 or $30. Lunch for two sets us back $10 to $13, on average.
Our biggest cost savings come from our property taxes and healthcare costs. The annual property tax for the home we last owned in Omaha is almost $8,000 these days. Here in Ecuador, our annual property taxes are less than $50…for the year.
Healthcare is crazy affordable here, too. I just bought a month's supply of a prescription I take. It cost me $30 at my local farmacia. The last time I bought it in the U.S.: $80.
If you were to rent a furnished home or apartment here, you can expect to pay an average $400 to $500 a month. These basic costs, by the way, aren't just characteristic of Ecuador. You'll find low prices like this in most all the countries you read about in International Living. The key, of course, is to live like a local and not as if you were still at home.
This is all a long way of saying that if you're wondering if you can really live on a small income overseas, the answer is yes. If you are a retiree living on the average Social Security income (the average per person payout in 2016 is about $1,340) you can live happily and comfortably overseas.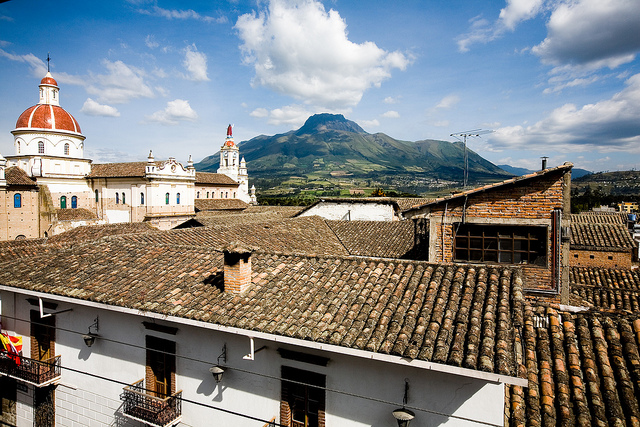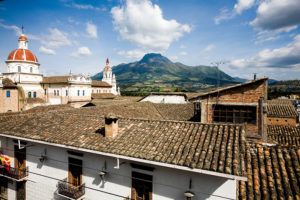 Yes, you are still eligible to collect your Social Security benefits when you live overseas.
There are a couple of ways to do this. The two most popular methods are to have your benefits direct deposited into a financial institution either in the U.S. or in your country of residence.
But…not all foreign banks can accept direct deposits of U.S. Social Security benefit checks, so if this is the route you prefer to go, make sure to choose a bank that does.
Keep in mind that if you have your funds direct deposited to your foreign account, your foreign bank will likely convert that amount into the local currency. (In countries like Panama and Ecuador, where the official currency is the U.S. dollar, this won't be an issue. And in a country such as Belize, where the local currency is pegged 2:1 to the U.S. dollar, the exchange rate will always be easy to calculate.)
If you prefer to keep some of your benefits in dollars, an alternative is to have your Social Security deposited into your U.S. or Canadian account, and then make ATM withdrawals abroad or wire the funds to your local foreign account as needed. That's the way most expats here in Ecuador do it. Some even write a check every month, drawn on their U.S. account, and deposit that into their Ecuadorian bank.
Here's a tip: Before you ever leave home, assess your current bank and the services and fees it offers. If you haven't already done so, make the switch to full online banking and use the online system enough to be completely comfortable with it. This way, if you have any issues you can go into the bank and work them out with a live person. Be sure to also switch to paperless, online delivery of your account statements.
If you will be relying on ATM/debit card withdrawals to pay your expenses, you'll want to work with a bank that doesn't charge foreign ATM fees. If your bank doesn't offer this, it may be time to switch banks. With the right bank, it can be very easy to manage your money no matter where in the world you live.
I have many more tips like, this, of course, but the point is: Yes, not only can you live well and manage to do that on a small amount of money, you can also easily manage your Social Security and other finances from overseas…win-win all around.
Get Your Free Report on the World's Best Places to Retire:
Learn more about the best places in the world to retire in our daily postcard e-letter.
Simply enter your email address below to sign up for our free daily postcards and we'll also send you a FREE report on The World's Top 10 Retirement Havens.
Get Your Free Report Here