My senior researcher, Margaret Summerfield, is in Cannes on France's iconic Riviera, looking for a new base in southern Europe.
However, so far, the glitz and glamour of the Côte d'Azur is not proving fruitful.
Cannes is a place that's become a byword for high-end luxury. A gathering place for the rich and famous. A place where passing Ferraris no longer turn heads and liner-sized yachts vie for space on the marina. Not a place you can expect to find great bang for your buck.
As Margaret writes, she's "feeling like a poor relative…the one that can't afford the Lamborghini, the superyacht, and the top-to-toe Dior outfit."
But that's not to say she should give up on France…
Indeed, even the Mediterranean south can be very affordable if you know where to look. Whether you dream of a city pied-à-terre…a rambling farmhouse among sunflowers…or a village house wrapped in wisteria, you'll find some remarkably low-cost options.
I've personally scouted the best place in the south of France for bargain homes. It's a place that offers 300 days of sunshine a year…medieval villages brimming with sun-baked old stone houses…white-sand beaches…winding mountain trails…large cities and tiny hamlets. And where your budget will stretch much, much further.
I'll be telling you more about that later…
Today, though, I want to hand you over to Margaret. As she explains, Cannes wasn't always the epitome of European glamour. Before it was host to the world's most fashionable red-carpet festival, it was just a simple fishing village.
What changed it all was just one man and a chance Path of Progress event…
Tell Me, Who Are You?
By Margaret Summerfield
We're surrounded by influencers today, in the fields of fashion and music and travel. The endorsement of a well-known face can lead to a sell-out of the latest running shoe, smartphone, or skin cream. Although Merriam-Webster only added the word "influencer" to their dictionary in 2019, the concept has been around a lot longer than that.
Marie Antoinette had followers who copied her dresses, wigs, and jewelry. Queen Charlotte commissioned a tea set from Josiah Wedgwood in the 1760s. It was then marketed as "Queen's Ware" and was a huge success. Wedgwood wasn't sure if that was because of its utility and beauty, or "owing to the mode of its introduction."
We have also seen the hand of influencers in real estate. It's incredible how much impact one person can have on a market.
I'm writing from Cannes, on the French Riviera. Cannes today is a gorgeously glamorous jet-set destination. It plays host to the eponymous Film Festival, along with boat shows, car shows, real estate congresses, yachting regattas—the list goes on and on. There are Dior and Prada stores, Chanel and Louis Vuitton…fine dining…superyachts and supercars…homes in the hills with jaw-dropping price tags.
But in the 1830s, it was a fishing village. Until Lord Brougham showed up.
Lord Brougham was traveling to Italy. But in 1834 he was turned back at the Italian border because of an outbreak of cholera. He hit upon Cannes.
He liked it so much, he bought a large tract of land and built the first villa in Cannes. He described Cannes as: "…the delightful climate of Provence, its clear skies and refreshing breezes, while the deep blue of the Mediterranean stretched before us. The orange groves perfumed the air while the forest behind, ending in the Alps, protected us from the cold winds of the north."
His enthusiasm for Cannes and its mild winters attracted the wealthy and powerful from across Europe. They, too, built spacious villas. As the town's fame spread, hotels were built. Gradually, the fishing village passed into history, and Cannes as we know it was born.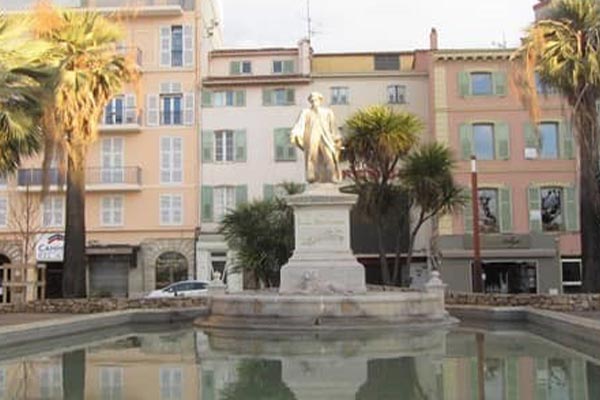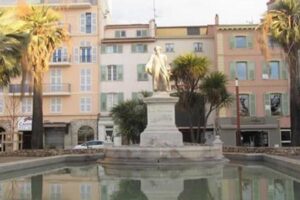 It's not just Cannes where one person has had such an impact. Puerto Vallarta, on Mexico's Pacific coast, was also a fishing village. In September 1963, a Hollywood film crew rolled up, shooting The Night of the Iguana. The stars were Richard Burton, Ava Gardner, Deborah Kerr, and Sue Lyon. But the press attention was all on Burton and his soon-to-be-wife, Elizabeth Taylor. The backdrop to their love affair was Vallarta. It put the town on the map as a destination.
In more modern times, Alan Faena is an epic real estate influencer. He began in fashion, founding the Via Vai label at only 19. Then he moved into real estate. He partnered with Len Blavatnik, Philippe Starck, and Foster + Partners to transform abandoned docklands in the Puerto Madero neighborhood of Buenos Aires. He crated the Faena District, a $200-million development. It encompasses a hotel and an arts center, core elements of the transformation of this once sleazy locale.
In 2013, Faena branched out, doing another Faena District in Miami Beach. This was a four-block, billion-dollar project. Its centerpiece was the Saxony Hotel, an Art Deco building that was in ruins. The Faena District injected fresh blood into Miami Beach, establishing it as a cultural and entertainment center.
Why should real estate buyers care about influencers like this? In a word, profit.
An influencer making a spot their new getaway, bringing it to the attention of their legions of fans, is a Path of Progress.
A Path of Progress could also be new infrastructure, like an airport or highway, that make a locale quicker and easier to get to.
It could be a five-star resort opening its doors in a beautiful beachside destination, a place that previously only had hostels and backpacker hotels. The resort will attract a new clientele, well-heeled and willing to splurge. They'll bring in upscale restaurants, chic cafes, spas. That in turn will attract more high-end guests. It's a virtuous circle.
Identify a Path of Progress, get in at the right time on the right real estate, and you're set for profit.
A Path of Progress is a key real estate investment strategy you'll read about time and again in Real Estate Trend Alert. From Mexico to Costa Rica…Panama to Uruguay…it's a proven path to real estate riches.
Your Daily Dream Home
Skopelos, Sporades, Greece
€99,000 ($116,871)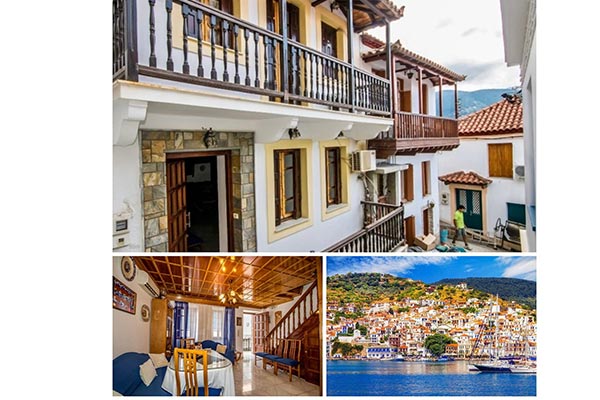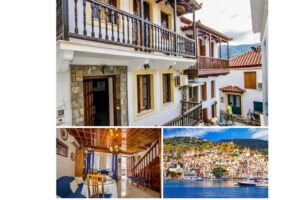 Right in the center of Skopelos town, a short walk from the port, is this traditional stone house with two bedrooms and one bathroom for just €99,000 ($116,871). There is also a kitchen and a combined living/dining room. The house is in need of some superficial interior updating, but otherwise it looks in great condition. The island of Skopelos is known for its beautiful beaches, where green mountains roll into the sea. It was used as one of the filming locations for the movie version of Mama Mia.⁠⁠⁠⁠ ⁠⁠
I haven't visited this property or done due diligence on it. If you're interested in the listing, you should hire an attorney and do your own due diligence.
Get Your Free Real Estate Report Now
Sign up for our free daily Postcard e-letter and get a valuable free report on the The 5 Best Places to Buy Real Estate In 2023.
Related Articles
Video: Undervalued Colonial Homes
Get Ready for a Flood of Deals in Mexico