Have you ever enjoyed something so much that it didn't feel like work?
That's the way you want to earn your money.
And that's what lots of people are doing in the age of social media.
They've discovered that if you share what you're most passionate about, there are plenty of people who will want to hear from you.
Take Connie who wanted to share her passion for art and creativity. Well, she gave up a teaching job to make it happen. Now she works just 20 to 25 hours a week and makes just as much money as she did teaching.
Carl loved surfing. And by finding a way to share all the surfing information he could get his hands on, he was able to move from San Francisco to Nicaragua's Pacific coast and indulge his passion even further.
Now his typical day involves an early morning walk on the beach with his dog and a surfing session before spending a few hours in the office. He surfs again in the evening and follows it with a cold beer at sunset.
Connie and Carl are what you might call lifestyle bloggers. In the coming week you'll hear from fashion bloggers, food bloggers, and travel bloggers. They immerse themselves in what they are most passionate about and then share it with everyone else.
Some folks make a good living this way, funding the life they want overseas. But depending on how you want to use it, the sky's the limit—Alborz Fallah, for example, shares his love of cars and is making $70,000 per month.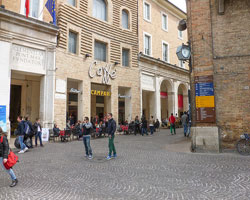 You can create your blog anyway you like. And don't worry about the technical stuff. It's way easier than you think and if you get stuck, it's very simple to hire some help.
Set up your blog now, develop a following, and when you decide to move overseas you have a ready income to pack with you in your laptop.
That's the beauty. You can post your information from anywhere in the world that has an Internet connect…a café in Italy…a village in the Andes…a beach hut in Malaysia.
Your followers will be all over the world, too, so the sky is the limit.
Free Fund Your Life Overseas Report:
Sign up for IL's Fund Your Life Overseas e-letter today and we'll also send you a FREE report about ways to earn money abroad. Simply enter your email in the box below and we'll send you this Free Report: Fund Your New Life Overseas With These 6 Portable Careers.
Get Your Free Report Here