It would be great if you published articles for those of us single women in our 60's wanting to retire to places like Panama, Yucatan, Roatan, Belize. All your articles are for couples – what about the very large population of single women who want to retire to a sunny climate in central America?
Where in Central America should a single woman retire to and why?
Thanks you
Diane
Don Murray – IL Riviera Maya Correspondent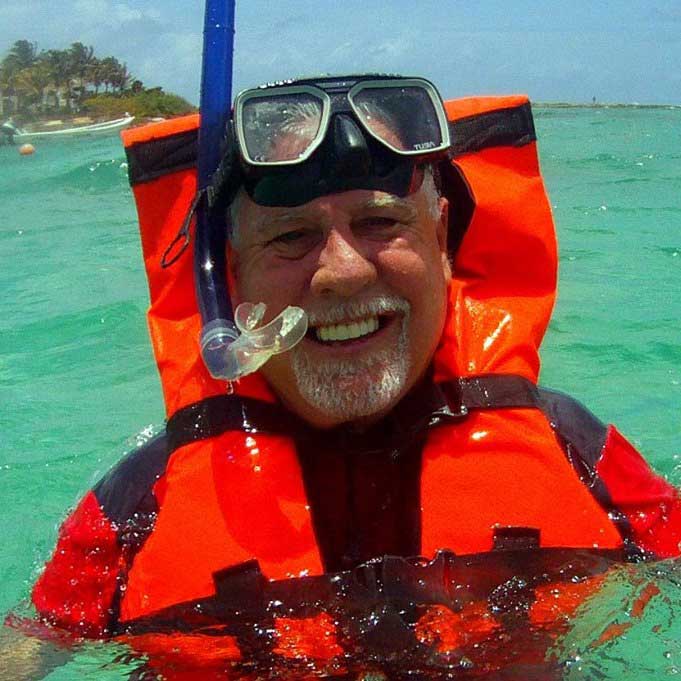 Answer Provided by Diane Murray
Riviera Maya, Mexico.
As a single woman in search of a tropical retirement destination, Mexico's Yucatan Peninsula should definitely make your short list. Nestled between the Caribbean Sea and the Gulf of Mexico, the Yucatan features warm, sunny weather and a dazzling array of affordable lifestyle options. Crime rates are low; the infrastructure and healthcare facilities are modern, and established expat populations offer newcomers abundant opportunities for building a social network and getting involved with the community. The area is also rich in culture and history, with a distinct Maya influence, and recreational opportunities are practically limitless. Add to all this that obtaining a permanent residency visa, as a retiree, is a quick and relatively painless process. ¬ As a bonus, the dominance of the tourism industry means that many of the locals speak at least some English, easing the transition a bit for new arrivals.
The Riviera Maya which extends along 80 miles of spectacular, tropical coastline from Cancun to Tulum, represents the most popular tourist destination on the Caribbean, and many North American retirees have discovered how surprisingly affordable it can be to live year-round where others only vacation. While the entire stretch enjoys white-sand beaches and shimmering turquoise waters, each of the population centers along the coast offers its own unique flavor.
Cancun is the largest and most urban of the cities and towns along the coast, with a population of 650,000, over 700 restaurants, 7 major hospitals, abundant shopping, an international airport, and countless options for nightlife, entertainment and recreation. Public transportation is cheap, safe and plentiful, as well. As a community of roughly 150,000, Playa del Carmen has more of a suburban feel, sort of a funky-chic beach town vibe that has attracted a boom in expat arrivals over the past decade. If you prefer a smaller, more traditional beach town environ, Puerto Morelos (population 2000), Tulum (population 18,000), Puerto Aventuras (population 6000) or perhaps Akumal (population 2000) may fit the bill.
Dreaming of a tropical island lifestyle? Isla Mujeres and Cozumel sit just off shore and are easily accessible via inexpensive ferry service that can have you back on the mainland in minutes. Depending on your housing choices, you can live quite well along the Riviera Maya for between $2,500 and $3,500 per month. With the extremely favorable exchange rate with the US dollar, your money goes surprisingly far in this environment.
If old Mexico charm is more your style, Merida, located in the State of Yucatan, is a large, sprawling city of 1 million, and is rich in Colonial architecture, history, and cultural sophistication. Located about a half-hour drive from the Gulf coast town of Progresso and other small beach communities, Merida is a vibrant city with endless opportunities for shopping, dining, and entertainment, including live theater, concerts and dance performances. An eclectic mix of old and new, the city features historic colonial architecture as well as modern developments and infrastructure. There are major department stores and big-box-store shopping venues like Costco, Sam's Club and Home Depot, large farmer's markets, as well as neighborhood vendors who traverse residential areas on tricycles fitted with built-in display cases brimming with home-made sweets, fresh-baked tortillas, fresh-squeezed juices, and other traditional Mexican street-food. The nearby beach communities offer some of the best values in beachside living options available anywhere in Mexico. With¬ the extremely reasonable housing costs, you can live very well in Merida for between $1,700 and $2,500 per month.
All the cities and towns mentioned here have established expat communities that can make building a new social network much easier. Because of so many shared experiences, meeting new people and making new friends among expats is almost as easy as it was when we were kids on the playground. Many locales also have expat women's groups which cater specifically to the interests and concerns of female transplants to the area.
The beauty and climate, the surprising affordability, safety, and modernity of the area, the ease of immigration, the opportunities for social integration and the wide variety of lifestyle options available make Mexico's Yucatan Peninsula ideal for single women interested in retiring to a tropical locale. If your vision of the perfect retirement includes swaying palm trees, brilliant turquoise water, warm weather and first world comforts, you owe it to yourself to give the Yucatan a very close look.
Jason Holland – IL Roving Latin America Editor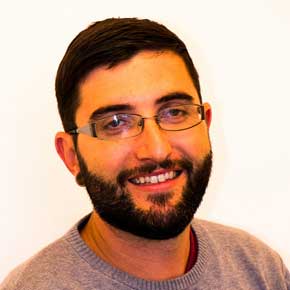 I've been in and traveled through several countries in Latin America. And everywhere I've gone that was on IL's beat… there were single women living safely and happily. Nicaragua, Costa Rica, Mexico's Yucatan/Riviera Maya – and the Pacific coast,
Belize… all offer great weather year-round, plenty of sunshine, and a lower cost of living. Single women live in and travel throughout these countries with no problem.
And as a single, you'll not lack for a social life either. As expat destinations these places have plenty of groups, clubs, happy hours, and activities. And the singles are definitely not left out.
Ann Kuffner – IL Belize Correspondent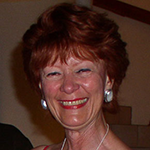 Diane,
I know a number of single women in their 60s who live on Ambergris Caye, in Belize. It's a fairly comfortable place for a single woman to live. Some of these ladies hang out and travel together. Actually, a few of the single women recently traveled to Cuba, but they allowed one married couple to come along, as well. Other single women I've met have hooked up with Belizean men, so are now in committed relationships.
I will admit that most of the single women I know work. They either have their own business, or are serious volunteers. (It can get a bit boring, after the first year you live on an island if you don't have something to keep your mind sharp.)
There is a lot to do here, with many options for activities. Some single women focus on starting a business which keeps them busy. Others are seriously involved in volunteer work. Some volunteer their time to assist at local schools. And some are focused on their health. They spend a lot of time swimming, biking, beach walking, paddle boarding, or doing yoga. Most of these activities provide plenty of opportunity to meet other people and interact. And some of the single expat women end up spending more time with their Belizean counterparts.
Overall, it's pretty safe on the island as long as you don't go to bars alone late in the evening. We have a few single women friends whom we often see at social gatherings. They come to Wine de Vine on Friday for wine tasting night, or to Marbucks on Thursdays, when there is always large group of friendly people around. And we see them at the various events on the island, such as the regular Sunday beach BBQs.
When I visited Roatan and wrote about it a year ago I was impressed by the expat communities there as well. They have several towns on Roatan. I met a number of single women there, as well. Most of them had businesses, so were pretty busy.
It would be worthwhile to check out both places. I have also met single women and men in other areas of Belize, such as Placencia, Corozal, Punta Gorda, and San Ignacio. But I think there are more options for socializing on Ambergris Caye than in the other areas. It really depends on what your preferences are.
Ann Kuffner
Belize Correspondent
Linda Card – IL Chiriqui Correspondent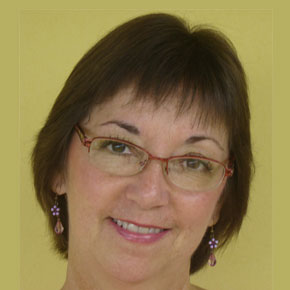 Hi Diane and thanks for your inquiry.
You are absolutely correct… many singles are interested in moving overseas and we are happy to hear from you! I think Panama is a great choice for single women from North America for several reasons.
Panama is easy to get to from many North American cities with direct flights that are affordable. Once you get here it's easy to get around in your own car or by bus, or via domestic flights around the country.
As long as you stay in well-populated, well-travelled areas Panama is very safe. I travel by myself often and have taken the overnight bus from David to Panama City with no concerns. I have many single friends in Chiriquí Province, where I live, who are very comfortable here.
Though it's a small country Panama offers a lot of variety so you can live in the big city or rural town, in the mountains or at the beach. You can choose the lifestyle that suits you, with lots of social activities, cosmopolitan amenities or country peace-and-quiet. In the most popular expat destinations (Panama City, Coronado and Boquete) you'll find many clubs, civic groups and organizations as well as volunteer opportunities, music and art events.
Finally, while Panama may not have the lowest cost of living in the region it's still very affordable. A single person can expect to spend around $2000 a month for basic expenses. With so many singles moving to Panama it may be possible to share a home to reduce overall costs.
The only way to know which place is right for you is to visit in person, so why not plan a trip to Panama?
Best regards, Linda Card, IL Chiriquí Correspondent
Jackie Minchillo – IL Coastal Costa Rica Correspondent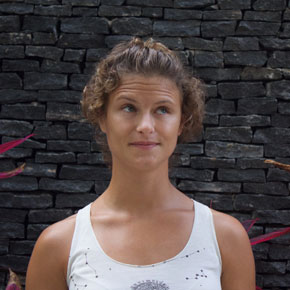 The large expat community in many regions of Costa Rica make it a very friendly international destination for single expats. Most people find that the instant sense of familiarity make it easier to settle in here and develop a social network.
The Gold Coats as well as the central Pacific and the Central Valley all boast well-connected expat communities – then the decision just comes down to what you're looking for in terms of climate, landscape and amenities.
As a woman here in Tamarindo for example, I feel perfectly comfortable to go about my day on my own – both walking and driving. Most coastal towns in particular have very closely knit communities, where you quickly get to know or at least are acquainted with pretty much everyone in town and thus you always feel as if you're surrounded by friends and people who will offer a helping hand when and if needed. There are also groups that form – for example here in Tamarindo we have a Tuesday ladies night, dedicated to expat women – where we get together and go for dinner at a different restaurant each week. It's a great way to remain connect, put out questions you may have like a good doctor or a good place to go for a hair cut – the expat community is very supportive and inclusive.
Jessica Ramesch – IL Panama Editor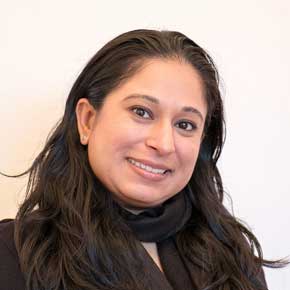 Hi Diane, thanks for visiting the International Living website.
We have profiled quite a few single expats over the years and you will find that there are many living in countries like Panama and Costa Rica and even Nicaragua. Several of our country editors and correspondents, who contribute regularly and I'm sure will chime in here, are also over 50 and single.
I live in Panama, which has a large expat population, including many singles of all ages (I myself am single and live in the capital, which is very international). Panama appeals to single expats for many of the same reasons it appeals to couples. Panama is known as one of the safest and most modern countries in Central America. Life here can be very convenient and Panama City, known as the Hub of the Americas, is considered the region's only First World city, with a lively cultural scene and many of the modern amenities one sees in places like the U.S.
Panama's most popular destinations include the beach town of Coronado and the mountain town of Boquete. With well-established expat communities and lots of activities, it is easy to meet people in these towns. Excellent internet and telecommunications also makes it easy to keep in touch with friends and loved ones around the world.
Here are some links to single expat stories that have been featured in IL publications (you'll need your subscriber login and password to access a couple of these…or search for the many free articles on Panama and its expats at https://internationalliving.com/countries/panama/)
Hope this helps and best of luck as you continue your research.
IL Panama Editor Jessica Ramesch
Related Articles
Going Solo: How and Where to Enjoy Life Abroad as a Single
Can you advise me on the safest countries for a single woman to live in?
Where should I retire to where English is spoken and is safe as a senior, single woman?