Throw out your winter clothes. Forget about air conditioning.
In a select group of locations around the world, thanks to latitude, altitude, or a combination of both, the local climate is what can best be described as…perfect.
Not too hot, not too cold, perhaps a bit chilly in the evening or early morning. But nothing more than a sweater or light jacket needed. And during the day…well, it's t-shirt weather all the time.
In these springlike climates you can make the most of the great outdoors year-round, whether you're into hiking or biking…or simply enjoying lunch with friends at your favorite outdoor restaurant.
As you might expect with such amenable weather, your surroundings are also remarkable. Mountain vistas…lush greenery dotted with vivid blooms. Plus, there is no shortage of fresh fruit and vegetables thanks to the long growing season.
The properties my team found below are in places where you never have to worry about the elements, which means you can expect a comfortable life—and you can be as active as you want—every day of the year.
Medellín, Colombia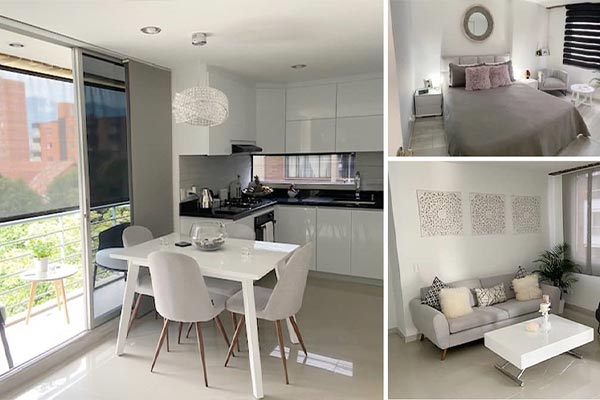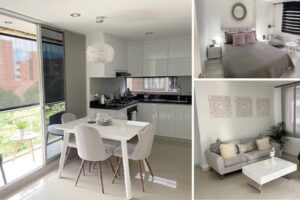 As Colombia's second-largest city, Medellín is a bustling place, no doubt about it. But while there are crowds downtown, you'll find a much more laidback experience in popular neighborhoods like El Poblado and Laureles, pedestrian-friendly districts with no shortage of nice restaurants, leafy parks, and quaint shops, as well as quiet, tree-lined streets through the residential areas of what is known as the City of Eternal Spring.
Envigado is technically a separate town. But this municipality, bordering El Poblado, has long since been absorbed into the Medellín metro area. A popular place to hang out in this suburb is the parque principal, which features several cafes offering up Colombia's famous coffee, as well as cocktails. The restaurant scene, featuring cuisines from around the world, is also top-notch.
A recently renovated two-bedroom apartment, with high-end finishes like granite countertops in the kitchen, features a large balcony with views to the distant mountains and a park below. It's within walking distance of shopping and dining…and a few minutes' drive from El Poblado.
Cotacachi, Ecuador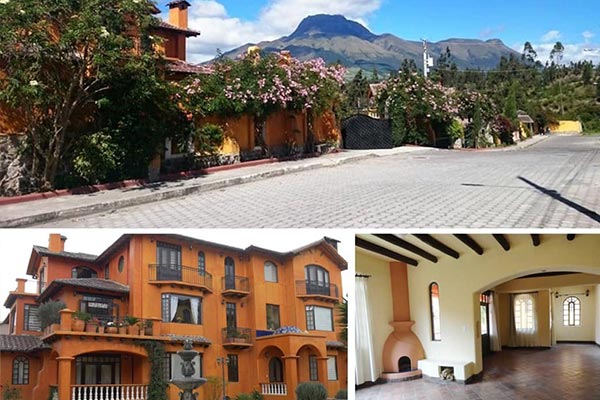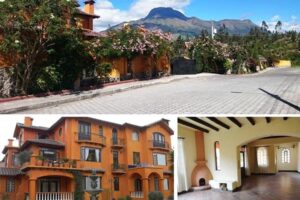 For years, Cotacachi has been a popular destination for North American expats seeking a low-cost retirement with a slow-paced village atmosphere. The perfect weather is the icing on the cake. It's peaceful and well kept…and has a strong indigenous influence, with many local celebrations and cultural events taking place throughout the year.
There are larger towns located less than an hours' drive away, including the famed craft market town of Otavalo, and Ibarra, which has large stores, shopping malls, expert medical care, and other amenities.
A two-bedroom apartment, in a low-rise gated community with covered communal outdoor space, barbecue grill, and garden areas, has plenty of luxury features inside. It has a gourmet kitchen with granite countertops, fireplace, and wood beam ceilings. Out your window you have views of the surrounding farmland and the foothills of the Andes.
Madeira, Portugal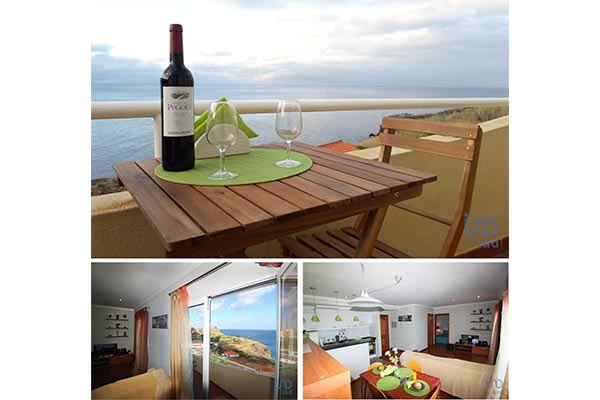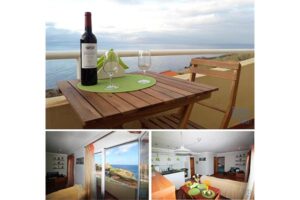 Towering green-clad mountains, subtropical forests, picturesque villages and towns blanketing steep hillsides, and no shortage of sea views…that's Madeira, the largest and most populous of the four-island Madeira archipelago. It's in the Atlantic, off the west coast of Africa and north of the Canary Islands.
Madeira is known as the Island of Eternal Spring, which might trump Medellin's designation. The climate and rich volcanic soil mean it is a center for agriculture, with much grown here, like passionfruit and orchids, that you might expect from more tropical locations.
On the southside of the island is a one-bedroom apartment in the coastal village of Caniço with ocean views. You can walk to the beach or enjoy big city shopping, dining, and entertainment in the island's capital, Funchal, which is just to the west.
Get Your Free Real Estate Report Now
Sign up for our free daily Postcard e-letter and get a valuable free report on the The 5 Best Places to Buy Real Estate In 2023.
Related Articles
100% Legal: Profit from the Colombian Drug Trade
A Note From the Road on Mexico's Pacific Coast