"To hell or to Connaught!"
Those were the words of British general Oliver Cromwell in 1653 as he forced Irish landowners to uproot from their homes in the fertile east of the country under penalty of death.
Their only option was to head to the province of Connaught in the west, a poor and barren land where they were pinned in by the Atlantic coast on one side and the River Shannon on the other.
Today, Ireland is one of the richest economies in Europe by GDP per capita (much richer than the U.K.). As I write, I'm here in Dublin on the east coast, where you'll find the European headquarters of Google, Facebook, Airbnb, PayPal, Microsoft, Twitter, LinkedIn, and countless other multinationals.
Yet, the west of Ireland never fully shook off its association with poverty and toil. It still sees more migration than the east, it has an overreliance on traditional industries, and investment lags behind other parts of the country—with the exception of Galway City.
What it does have, however, are some of the most stunning landscapes you'll find anywhere in the world.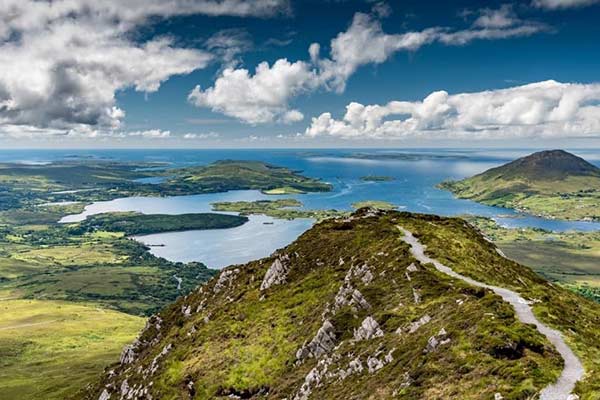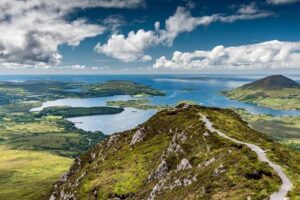 You'll find inland rivers, lakes, mountains and plains, along with offshore islands, and a wild and rugged coastline, dotted with bays, pristine beaches, cliffs, and inlets.
Tourism has been the region's saving grace. It's immensely popular among Central Europeans and North Americans. Particularly the Wild Atlantic Way, a 1,600-mile stretch of coastline peppered with peninsulas, ports, and tiny islands.
Ironically for Ireland, in the era of COVID-19, "to hell or to Connaught" has taken on a whole new meaning. Travel restrictions have made this the year of the "staycation" for locals. So rather than hopping on a flight to sunnier lands, folks are heading west.
I'll be touring the region myself next soon…
One of the benefits of wealth pouring east is that the real estate market in the west hasn't exploded like it has close to the capital.
Within a short drive of some of Ireland's most impressive attractions, you'll find ideal cheap escapes: Thatch roof cottages, large farmhouses, colorful town homes, all for a lot less than you'd expect.
Check out this renovated coastguard station house that overlooks a beach in County Mayo. It's listed for just €99,000.
Sitting right at the tip of Mullet Peninsula, this is the kind of place where old Ireland still rules. The small population speaks Irish as their first language (everyone speaks English too), the land is dotted with religious sites, stone circles, a few quiet pubs. The closest thing to traffic here is the occasional flock of marauding sheep walking the roads.
Next week I'll be visiting a few interesting prospects as I tour the region. I don't expect to find any RETA-grade investment opportunity, but there are some bargain bolt holes for under €100,000 that could make perfect little rural escapes.
Stay tuned…
Goodbye Golf!
This week, The Economist reported that the Seletar Country Club in Singapore had to give up a significant portion of its site to the government in order to make way for city development.
I must admit, when I read the news, the golfer in me shuddered. But as a real estate investor, I was very intrigued…
According to a 2020 survey, the island city-state of Singapore is the most expensive place in the world to live. Its 5.8 million population lives in an area of only 278 square miles, making it the second most densely populated sovereign state (after Monaco) on Earth.
Singapore's average property price is $874,372, with an average price of $1,063 per square foot.
Unsurprisingly then, land is at a premium.
In Singapore, scarcity of developable land has been an acute issue for decades. And it shows no sign of slowing down. Based on Singapore's Land Use Plan, an additional 5,600 hectares 13,838 acres of land are needed to cater to expected population growth, which is set to hit between 6.5 and 6.9 million by 2030.
It's little wonder that the Singapore government has ongoing plans to increase land size by reclamation from sea and even building floating islands.
Singapore isn't a place where I see any strong profit plays for members of my Real Estate Trend Alert. Prices have already climbed too high.
But the obvious parallels between Singapore's early growth and the more recent emergence of Panama City as a global powerhouse in Latin America has me excited for the early-in opportunity that we're positioned to profit from.
Often referred to as a "Baby Singapore," Panama has arrived on the world stage as a global hub city. It started on a path of rapid growth and development in 1999, when the Canal was formally handed back by the U.S. government. Its focus: trade, banking, shipping, and big business.
Like Singapore, Panama created a wealth fund and poured money into infrastructure. Generous tax breaks and easy visa requirements for those setting up a business or hiring employees mirrors the Singapore model. Today, Panama has the world's second-largest free trade zone. It's the biggest recipient of foreign direct investment in Central America. And, it's attracting more and more multinationals, looking for a friendly regional base.
But it also suffers from the same land scarcity issue as Singapore. Panama City is constrained by the Pacific Ocean on one side and large parcels of protected land and watershed for the Panama Canal on the other. There's very little room for urban sprawl. And the population is growing. Now estimated to be more than 4.2 million, it's projected to hit 5.8 million by 2050. And more than half of the population lives in and around the capital city.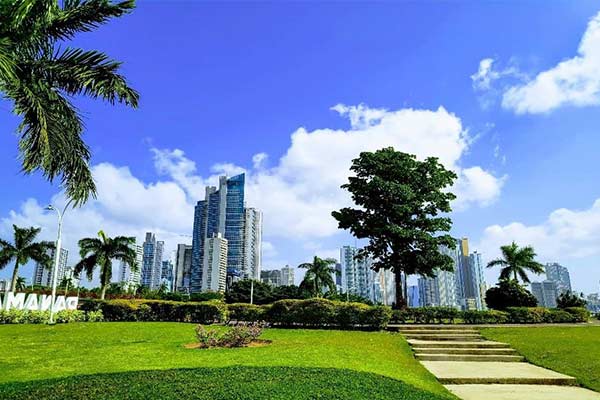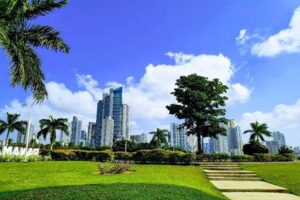 A big squeeze is on its way. We're going to see more and more folks chasing opportunity in this emerging hub city with extremely limited developable land. And as soon as the squeeze kicks in it will push real estate prices up.
However, unlike Singapore, real estate prices in Panama are still incredibly low…way out of whack with what you'll find in other global cities.
That's what's made our recent opportunities in Playa Caracol so good…
To remind you, Real Estate Trend Alert members can own next to the closest, nicest beach to Panama City. Our opportunity is on the 50-mile stretch of coast that runs west of the city from Chame to Farallon called the Riviera Pacifica.
A mammoth Path of Progress has been sweeping down this coast, bringing new roads, a new bridge over the Panama Canal, and a new metro line…
And as the big squeeze kicks in, Playa Caracol will be where the well-heeled set from the city want to be. They're already discovering it. First came the surfers, then the families…and thanks to Panama's massive tourism drive there will be even more international folks once travel opens up to pre-COVID levels.
One of the things I like most is that many well-to-do Panamanians have bought here. They don't rent, typically keeping their condos as a weekend home or as a place to spend the day. (Remember, Playa Caracol is now just around an hour to Panama City.)
That means that as demand grows, anyone renting a condo stands to do extremely well. And that's us with our latest deal.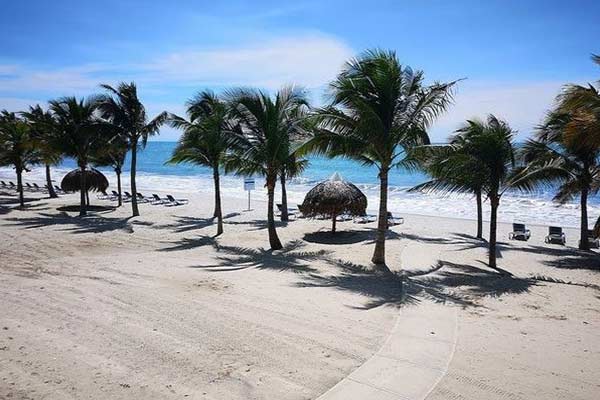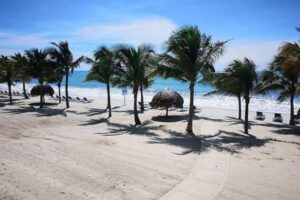 To remind you, RETA members recently had the opportunity to buy fully turnkey…fully furnished…high-end luxury, and just a short stroll to the beach…from a mere $137,000.
We got this crazy low price thanks to RETA's buying power, and because we got a bite of a Panamanian tax incentive that handed us a saving of more than $60,000.
We could lock down premium condos from just $164,000. That gives you even more space and comes with a lock-off layout.
Five years after delivery I figure these premium condos will be worth $300,000…and I'm being super conservative.
Last time I checked, this deal was waitlist only. But you can still read my full report and check availability right here. Sometimes a unit becomes available if a fellow RETA member upgrades or decides not to follow through on the deal for whatever reason.
Like I say, as Panama faces further squeeze and as prices rise, we can be sitting on best-in-class real estate on the closest, nicest beach to the city. That's not a bad place to be…
I Want to Give Mexico a $1 Billion Boost
Not just Mexico…Costa Rica too.
As a matter of fact, this $1 billion is available to many countries right now; they just need to claim it.
I explain how they can, right here.
The thing is, as more and more workers go mobile, so too does a lot of money. Facebook, Twitter, Siemens…all the gang who already hang out in Tulum and Cabo… have told their employees they never have to come back to the office. And these mobile workers are happy to spend their money elsewhere. Somewhere warmer, cheaper, where the living is easy…
I know how to attract these workers to Mexico. I guarantee that my strategy will hand $1 billion in economic activity to the country in year one alone.
Read my proposal right here on LinkedIn. If you agree with it, help me make it happen: Like and share.
Get Your Free Real Estate Report Now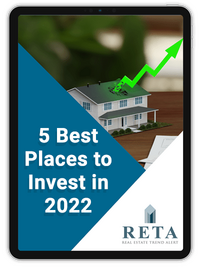 Sign up for our free daily Postcard e-letter and get a valuable free report on the The 5 Best Places to Buy Real Estate In 2022.
Related Articles
The 10 Best Places to Invest in Real Estate
The Best Deal in Real Estate History?
Your Questions About RETA Answered