The other day I received a Facebook message from a friend back in the U.S. asking me how my summer was. I had to stop and think for a moment…it's the end of summer?
One of the interesting things about living in Colombia is you will have trouble remembering which month of the year it is, because the climate remains constant all year long. No matter where you live, January looks and feels the same as June or October. But is that really a bad thing?
Flowers are always in bloom. Trees keep their leaves. And there is no snow or ice to shovel and scrape.
Colombia sits just above the equator, so there is also very little variation in the amount of daylight during the year. If you are from the northern part of the U.S. or Canada, you are accustomed to longer days in the summer and significantly shorter days in the winter. Colombia has 12 hours of day, and 12 hours of night regardless of the month on the calendar. The sun rises around 6 a.m. and sets around 6 p.m….every…single…day. It gives new meaning to the expression "you can set your clock by it."
As the second most biodiverse country in the world, Colombia offers climate options to suit your taste. And since your weather doesn´t really vary, you will have those temperatures all year long. If you like warm, tropical weather, then living on the Caribbean coast in Santa Marta, Cartagena, or Barranquilla is perfect for you. You can enjoy days in the low to upper 90s F and evenings in the mid-70s F, with warm sea breezes. If you prefer more temperate spring-like weather, then choosing a city in the Andes mountains, such as Medellín, Pereira, Manizales, or Bucaramanga, will be perfect for your needs.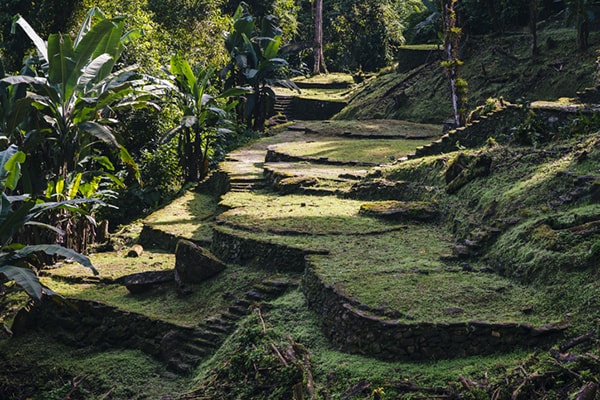 I live in Medellín—the City of Eternal Spring—so the daytime high temperature always ranges from the mid-70s F to the low 80s F. And in the evening, it dips to a very comfortable 65 F. I wear the same clothes every day. Well, not the exact same clothes, but rather the same type. It makes choosing a wardrobe a lot easier.
If you are from the Midwest, the northern U.S. or Canada, then you're probably all too familiar with the semi-annual "clothes swap" process. I lived in Maine and was used to dedicating an entire weekend twice a year to the infamous wardrobe changeover. In May we would break out the shorts, tee shirts, sundresses, sandals, and bathing suits. And in September those would be retired and replaced with sweaters, turtlenecks, boots, hats, and mittens. It seemed like only jeans and sneakers made it through the whole year.
Cardboard boxes and plastic bins stuffed full of the "other season" clothes were stacked in the basement, perched on shelves in the top of our closets and hidden under our beds. Days were spent finding treasures of clothes you forgot you had, grimaces for clothes you really don't like and thought you had gotten rid of, and frustration over clothes that no longer fit since the last time you wore them. I shuddered every time I thought about how much money was spent on garments that really didn´t get that much use before they were either outgrown or outdated.
But in Colombia, I don't have to check my weather app on my phone to know what I should put on each day, and my closets aren't filled with boxes and bins of off-season clothes and shoes. I now wear shirts until they either wear out, or I am bored of them. I save money on my wardrobe, giving me more money in my budget for entertainment, travel, and dining out.
I may get bored of my clothes, but I certainly don't get bored of my daily life. Colombia has so many things to do to keep you active and entertained outside of the house in any climate. You can spend your days walking around your city, horseback riding, hiking, swimming, playing tennis, and even play a round of golf. Many restaurants and bars offer open-air seating to let you soak up the beautiful environment while enjoying your meal or drink. You can even attend concerts in outside venues.
So, sure, Colombia's weather may be the same day-to-day, and you may be wearing your "usual uniform." But the variety in things to do more than makes up for it.
Get Your Free Real Estate Report Now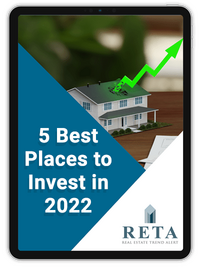 Sign up for our free daily Postcard e-letter and get a valuable free report on the The 5 Best Places to Buy Real Estate In 2022.
Related Articles
The Best Neighborhoods To Live (And Buy) In Medellín
Colonial Homes In Colombia From $50,000