What if You Had the Freedom to Enjoy the Good Life Anywhere in the World You Want to Be… and Get Paid While You're There?
We'll show you how—with 48 hours of hands-on guidance—you can gain the freedom and flexibility to be your own boss… play when you feel like it, work when you want… and turn a skill you already have into a portable income of $600, $1,000, even $5,000 a month…
Dear International Living Reader,
How would you like to be handed your own go-anywhere income—in just 2 days flat?
That's right.
I'm talking about a way you could almost instantly—over just 48 hours—gain the flexibility of a completely portable income you could earn anywhere there's an internet connection… but without having to build a website or learn any complex technical stuff.
If you like the idea of having an income that goes with you wherever in the world you want to be—this could be perfect for you.
If you'd welcome the opportunity to fund your overseas life doing something you already know how to do—even if you have no clue right now how that could work—then this deserves your attention.
What I'm talking about, fundamentally, is a way for you to gain more control over your life and your time…
It's a way to gain the funds (and then the freedom) to make your days look the way you want them to look…
So you could—
Toss your alarm clock out the window and wake up when you feel like it…
Say goodbye to the 9-to-5 grind and have time for the things that are really important to you…
Trade in your commute for a laptop on your kitchen table and get all those wasted hours back… to use the way you want to use them…
Ditch your suits and wear what you're comfortable in… all day, every day…
Be your own boss… so you can work as much (or as little) as you like and only do it when you want to do it…
So you gain the freedom to get paid while you live and travel anywhere in the world you want to spend time…
My name is Winton Churchill, and I specialize in showing people—particularly Baby Boomers—proven ways they can earn from overseas.
(I do it. I live full-time outside the States and I can earn from wherever I find myself spending time or traveling—Mexico, Ecuador, Panama, Ireland, and beyond.)
And this fall I'd like to show you how you could do the same from wherever in the world you dream about living and traveling.
I'd like to show you how—in just 2 days flat—you could go from having zero portable income… to being up and running and ready to profit.
So you could earn $600, $1,000, even $5,000 or more a month—working as few as 10 days out of 30—from anywhere you want to be.
It could be a beach in Panama. A cool-weather village in Ecuador. An arts-rich city in Italy. A surf town in Nicaragua. It doesn't matter.
This is an easy, straightforward, big-results answer to the question: How can I fund my life overseas?
With the kind of flexible—and completely portable—income I'm talking about, you effectively earn in the States, but you don't have to be in the States to do the work.
So you're paid in dollars, doing something you already know how to do.
You don't need employees or inventory or even office space.
And you can have an income in place quickly, from right there at home before you head abroad.
Then you can take it with you… because with this portable-income system you can earn from anywhere on the planet.
Maybe you dream about an adventure-filled, but low-stress life overseas where, in the mornings, you can take a cup of coffee up to your rooftop deck and spend a couple hours at your laptop while your housekeeper tidies up and does the laundry down below.
By ten a.m., you could be done with the "work portion" of your day and have lots of time to relax. Go to the beach. Play golf. Take a yoga class. Volunteer at a school. Read a book.
With this highly flexible income, you could afford to spend part of the year in warm-weather Panama if you wanted to, for instance… or in a hilltop town in Spain… or on a beach in Costa Rica… or in a little apartment in Paris.
Pretty much anywhere you'd like to go, you could earn, as long as there's an internet connection.
Or you could move full-time if you wanted to. That's what I did. Today I spend some of the year overlooking the Pacific in balmy Huatulco, Mexico, some of the time in the cooler-weather colonial city of San Miguel de Allende, and I'm free to travel whenever I want to, and I frequently take to the road.
The advantage of arranging your life like I have is that it allows you to earn in dollars, but spend in a country (or countries) where the cost of living is a small fraction of what you're used to now.
It means you can keep more of what you earn. And, frankly, you won't need as much to live on, so you can just work less.
It's a prescription for a nice quality of life. Less stress. More fun.
I'd like to show you a way you can embrace it, too, and earn with a portable income…
…so you can have the freedom, flexibility, and funds to arrange your life in whatever way would make you happy…
And, in fact, I'd like to show you how to do it over 2 power-packed days. I'll get to that in a minute. First, though, I should explain…
Earn from Anywhere, Doing Something
You Already Know How to Do
What I'm talking about here is a special kind of freelancing.
It works for all kinds of folks—from teachers to accountants to restaurant owners to dentists to secretaries to engineers, to sales reps to… well, I could go on almost indefinitely.
And it works no matter what your age is. (Though if you're a Baby Boomer, you actually have an advantage.)
The point is: Pretty much anybody can do this.
It can give you an ideal sideline income to augment your retirement—you could simply earn a few hundred bucks for a few hours work each month and then take the next three-and-a-half weeks off.
Or it could genuinely fund your life to the tune of several thousand dollars a month if you're willing to put in more time.
How much you work, when you work, and the amount you earn—that's entirely up to you.
Let me give you an example. Say you were looking for an extra $1,000 a month to augment your retirement. That would be easily doable with the system I'm talking about.
In fact, you could reasonably earn that in 10 hours of effort (or even less)… and then take the rest of the month off.
With this special system, you're in the driver's seat.
You're making money when you want to.
So you're in control. Feel like arranging your schedule so you have a four-day weekend every week? No problem. Want to spend every afternoon fishing? That's your prerogative. Want to take the whole summer off every year? That's your choice.
You have infinite flexibility. You decide the kinds of work you want to do. You decide what you'll get paid. You only have to work with people you like. And you can start and stop any time you feel like it.
It's pretty easy—since you don't need to learn any complicated new skills and you don't need any special technical prowess.
You can be earning fast—in fact, I'll tell you in just a minute how in 48 hours flat you could be set up and ready to have income rolling in before the snow falls this winter.
And there's a real track record of success to back up this portable-earning system I'm talking about.
What I mean is: This isn't some wacky, get-rich-quick scheme.
This is a proven, real-world system for getting paid while you're overseas and creating an income that you can take with you anywhere you want to go… whether it's a beach town in Caribbean Belize or an old-world neighborhood in Lisbon, Portugal… or anywhere in between.
I've helped hundreds of people just like you do it.
And I'd like to help you, too.
Now you may be thinking: "Nothing I know how to do is portable. I don't have any freelance skills."
But don't be so sure.
I'm willing to bet you'll be pleasantly surprised at how you can translate what you know and like to do into a go-anywhere income… once you see how it's done.
You're likely to have many more freelance skills than you realize.
Now, that said, this kind of freelance income that I'm talking about here won't be right for everybody. And I wouldn't argue that it is.
But I will say: Because it's so incredibly flexible… it's possible to tap into it in all kinds of creative ways.
And that means chances are you can make it work for you as a portable earning tool… and use it to fund your life overseas. Use it to gain the freedom you need to take control of the way your life looks.
I'd like to show you how, in person, over a special weekend event I'm hosting this fall.
I'd like to officially invite you to our…
48-Hour Portable Income Intensive

September 30 – Oct. 1, 2017 • Atlanta, GA
I'm talking about one single weekend. In person. Everything you need, soup-to-nuts.
You come without a portable income. You leave ready to earn… with all the tools in place to fund a completely flexible international life… doing something you already know how to do.
Space is, of course, limited as this is all about the hands-on mentoring you'll get. I'll share all the details—and a very special offer for folks who choose to participate—in just a few minutes.
But first, let me explain a little more about exactly how this fast, easy, proven, go-anywhere income system works…
…so you can figure out if earning as a freelancer this way could be right for you—or not.
Here's what you need to know…
For starters, a little context: The massive job loss we saw during the economic downturn wiped out millions of staff positions at tens of thousands of companies… many of which still haven't returned and aren't likely to…
In their place, however, has grown up an "insider's industry" that is thriving today.
All that work that used to be done "in house" still needs doing.
And companies are turning to freelancers to get it done.
With freelancers, they're able to hire quickly, save money, and gain access to a wide pool of talent they don't have in-house.
So businesses like this option—and they pay for it.
What I'm talking about here is a way you can be the talent they're looking for…
…a way you can take the skills and know-how you've acquired over a lifetime of professional experience… and parlay that into paid work as an independent freelancer in a global marketplace.
You see, there are actually more than 200 marketplaces where businesses go to tap freelance talent.
These marketplaces are what's called "job and project networks" and there's huge opportunity there.
They're like clearinghouses essentially.
Businesses, organizations, and individuals post what it is they need done… work they're ready to pay for. And people like you do it for them.
Today 54 million Americans get paid as freelancers. That's about 44% of the workforce—almost one in two workers.
And that number is expected to grow to 50% by 2020.
On just one of these job and project networks alone, businesses posted 3 million jobs last year and paid out to freelancers more than $1 billion.
This is an enormous universe of opportunity. If you're ignoring it, you're leaving serious money on the table.
I'd like to show you—over two intensive, power-packed days this fall—how you can grab your piece of this pie…
…and use that income to fund an adventure-filled life spent anywhere in the world you want to go.
Lots of folks are already earning this way—millions of them—and there's no reason you couldn't be, too.
While you sit there… other people just like you are already cashing in from their kitchen tables.
There are people taking cruises… and earning as freelancers while they're out at sea…
You find folks tooling around North America in RVs… making money while they're on the road…
Still others are living (and funding) adventure-filled lives overseas. And you could be, too…
With this sort of flexibility, maybe you'd decide to rent an apartment in Barcelona for the winter, earn three mornings a week and spend the rest of the time exploring the city, going to museums, eating well, and just reveling in the civilized pace of life… all the while generating a completely flexible, portable income.
Or maybe you dream about retiring your snow shovel and your winter coat and heading to the beach in Belize every January, February, and March. You could rent a place with a water view… sail, snorkel, play in the sun… and earn an income while you do it.
You Can Earn in All Kinds of Ways…
As I said before… there are LOTS of ways you can cash in when you freelance using the system I'm talking about…
…all kinds of projects you can get paid for, like article writing… administrative tasks and support (including data entry)… sales writing (or copywriting)… technical writing…
Legal research… eBay selling… translation… resume writing… project management… financial forecasting… business analysis… telephone handling… customer service…
All kinds and languages of computer programming… accounting… teaching or training… creating lesson plans… graphic or web design… proofreading…
Even inventory management… photography… Power Point slide creation… market research… tax preparation… spreadsheet making… event planning… and lots, lots more, too…
Take Tilly Reynolds who was sick of the cold in Canada and so headed to the beach in Manta, Ecuador and then, a few months later, moved on to travel in Peru. All the while she's been funding her excursions and living expenses by doing transcription work. She listens to recorded conversations and transcribes them a few hours a week.
Using my special freelance system, she's got more work than she needs and says, "I am so thrilled that now I can stay in South America and continue my adventure!"
Then there's Pamela Tildon, who's been earning from Costa Rica since 2013, providing proofreading, editing, and newsletter-writing services to clients back in the States—work she's sourced on the job and project networks I told you about.
Using the special income-boosting techniques my system is built on, she's in control of when she works, she's enjoying what she's doing, and it fits in perfectly with her laid-back overseas lifestyle.
Could This Be Right for You?
Would this sort of freelancing be a good fit for you?
As I said, one of its great virtues is that it is incredibly flexible.
So pretty much no matter what your own professional background is, I'd say that in all likelihood—this is something you can earn with.
But let's put it to the test.
Let me ask you six quick "yes-no" questions and we'll see just how good a fit this might be for you.
Questions # 1 to 3
Now the first three are general…
1. Are you able to work independently?
I ask this because successfully freelancing this way requires that you manage your own time, no boss looking over your shoulder or micro-managing you. You need to be self-motivated.
And you need to be able to complete a task on time. So earning this way requires a certain level of responsibility.
Of course, you get to play when you want and work when you want. So you're taking on projects when they appeal to you and fit with your schedule.
But the point is: Once you've committed to something, you need to follow through.
2. Can you send emails or order things online?
That might seem like an inane question, but I ask it to make a simple point.
If you can do those things, then you have the level of technical know—how you need to earn as a freelancer on these job and project networks.
You don't need to be super technically inclined. You just need basic computer skills.
3. Are you polite and professional?
Now this, too, may sound silly. But if you're freelancing, it's important to put on a "professional face." And by that I mean, you need to reply to emails and leave polite voicemails when necessary.
To be honest, I think Baby Boomers have a bit of an edge in this regard. Not to over-generalize, but younger folks sometimes don't communicate as well as they should. They might not send a "got it" email to acknowledge receipt of something. Or they might not offer a quick "thank you" when one is warranted.
But no matter what your age, if you have polite communications skills, that'll serve you very well as a freelancer working the way I'd like to show you.
Questions # 4 to 6
Now these next three questions are more specific to your skills and experience.
You don't need to answer "yes" to all of them to be very successful freelancing in the way I'd like to show you. There are people who choose to work in just one area, and they're bringing in six figures a year.
But these are a few of the skills that translate most easily and directly to online income as a freelancer… and I'm willing to bet you can answer "yes" to at least one of them…
4. Have you ever been a teacher?
You don't have to have taught school to answer "yes" to this one.
If you taught your grandkids to play golf, say, or if you help your neighbors with their gardening questions… or if you did training in your career (no matter what the subject matter)… then that sort of thing counts.
What I'm looking for here is your ability to explain things—that's what will come in handy when you turn to earning as a freelancer using my system.
Somebody might pay you to put together a training manual or to create or simplify the directions to something, for instance.
5. Are you good with numbers or bookkeeping?
You don't have to be an accountant to answer "yes" here, though there's plenty of income out there for you if you are.
But if you consider yourself a "numbers guy," then there are all kinds of ways you can put that to lucrative use.
You can earn with projects that involve tasks like building spreadsheets or looking for trends in data.
If you know how to use QuickBooks or Quicken, that's a plus. But I've also even seen folks paid to come up with sample math practice problems for elementary-school kids!
6. Are you good with words?
There are plenty of writing jobs out there you can get paid for—everything from blog entries to technical writing or marketing writing assignments.
But you don't have to be a trained writer to make money in this category. If you simply have an affinity for language, that can be easily turned into income.
If you're a good proofreader, for instance, there's lots of work on offer. (Everybody needs a good proofreader.)
I know a woman who was a waitress for years and now she's getting paid as a freelancer online earning about $400 a week for a few hours work, turning longer texts about specific products into 100-word catalog summaries.
Point is: You don't have to be a devoted wordsmith, just as long as you can work your way around the English language with confidence, there's money to be made using your skills.
Yours for the Taking:
Flexible, Adaptable, and Lucrative
Earning Opportunities
I hope your "yes" answers to at least four or five of those questions have helped you to better see how getting paid as a freelancer might play on your own skills and experiences and fit into the lifestyle you dream about.
And I should say, too, that even if you answered "yes" to only half of my questions, that doesn't disqualify you in any way.
It just means you may have to dive a little deeper into the tens of thousands of earning options that are on the table so that you're targeting those specific projects that work best for you.
And that's something my system shows you how to do…
If you're looking for a way, in a few hours a week or even just a few hours a month, you can augment your retirement income and fund your travels…
…or if you just want to earn enough to pay for a housekeeper so you can spend those hours enjoying yourself…
…or if you simply want to give yourself a comfortable cushion so you don't ever have to count your pennies…
…you can do all that with my portable-income system.
And if you're looking for a more full-time income, you can generate that with my system, too.
From a modest $300 or $600 a month to a six-figure income… the opportunity exists here.
And starting September 30 at our 48-Hour Portable Income Intensive, I'd like to show you in person how you can take advantage of it.
I'll show you how you can—in 2 days flat—show up with no portable income and leave with everything you need in place to start earning as soon as the very next day.
Over 48 hours of intensive, often one-on-one help and guidance, I'll take you from hoping for and dreaming about a go-anywhere income "someday"… to actually having one you can start earning with immediately.
So in one single weekend, you can gain the freedom and control you need to go anywhere on the planet you want to spend time.
I'll show you how simple it really can be to fund the life of your dreams overseas… with a skill you already have!
I'd Like to Help You Make It Happen—Fast
Now, there are millions of people already making money on these job and project networks. On the largest of them, a whopping $1 billion worth of work is being done annually.
Big money is changing hands and there's plenty of opportunity for you to grab your share of it.
Frankly, I have no doubt that you could identify some of these networks on your own and jump right in by yourself. You could log on to a few of them and put yourself out there.
Obviously, lots of people do exactly that.
But here's the rub…
Because the opportunities to earn are so numerous… and because there are so many people vying to land assignments… you're likely to find yourself lost in the crowd.
What you see when you first weigh in is the low-lying fruit. And there are lots of people reaching for it.
Your first inclination will be to do the same. But that's exactly what you shouldn't do.
You don't want to be chasing pennies while you walk by $20 bills.
Wander into this freelance world without a guide, and I predict you'll not only become frustrated, but you'll earn significantly less than you could.
Plus time is money. There's an opportunity cost here as well.
The extended time it would take you to ramp up on your own—and realistically, we're talking months, if not years—that is time you could be pocketing income, using my system.
When you join me in Atlanta this September 30, I promise that over a single weekend you and I will work together to put my system in place for you quickly so you could be earning as soon as that next Monday morning.
You'll understand how to maximize your profits while you minimize your efforts.
And there's something else, too.
You'll Gain the Key to a Secret World
It turns out that what you see of these job and project networks when you wander in off the street is like the front entry and the parlor of a big Victorian house. It's the "public rooms" if you will.
They are huge, mind you. And there are lots of people working in them and getting paid.
But what most folks don't realize—and what you wouldn't know if I weren't about to tell you—is that beyond those public rooms there is a secret passageway.
And this secret passageway leads to a hidden den where a select group of freelancers are "sitting around" and businesses are just passing out earning opportunities on silver platters.
So this select group of people is earning more.
As you might expect, there's a special key you need to get in. But as part of my portable-earning system, I show you how to get ahold of it.
I show you how to gain entry into what is effectively a "secret club" of higher-earning freelancers.
Strategies and Shortcuts that'll
Save You Time and Pay You Big
At this 48-Hour Portable Income Intensive, I give you all the tools you need to navigate this new freelancing world with confidence and savvy.
So you're quickly a go-to provider and work comes to you pretty much automatically.
The truth is: There are lots of small—and very easy—things you can do that have an enormous impact on how successful you are in this freelance world.
Only most folks working on these job and project networks don't know what they are and won't ever figure them out.
My system shows you exactly what they are.
And I give you the formulas and templates you need to put them in place easily, and quickly.
In fact, this fall at our 48-Hour Portable Income Intensive, I'll "hold your hand" and walk you through all of it in real time.
We'll do everything together, so you know what to do, how to do it, and you know you're set up to start earning in the smartest way possible.
I'll show you—
The "stamp of approval" that makes it 3 times more likely you'll land the jobs you want. It's not hard to secure this "stamp"—but most folks are too intimidated to try. I'll show you exactly how it's done and when it's worth your while.
How to spend more time earning or having fun—and less time trolling through the roughly 250,000 projects listed each month to look for the ones that are a good match for you. My system all but "automates" that search… so your just-right projects pop up instantly.
How to avoid the seven biggest income-killing mistakes freelancers on these networks make. When you go in "blind," it can be a bit of a minefield. But I'll draw you a map so you can weave in and out like an old pro, and be earning well and consistently.
The # 1 smartest, best way to create predictable and regular income—so you can comfortably rely on the funds you need to create exactly the kind of international life you dream of.
Sometimes people on these networks complain that they spend hours constructing proposals for projects. That's not necessary. Not necessary at all. My system hands you the templates you need to become hyper-efficient and slash your proposal time to 4 minutes flat. No kidding.
How to determine—before you waste any time—if a potential client is likely to be a good one worth your while… or not…
Why in this freelancing world a "good resume" pretty much guarantees failure. I'll show you how to turn yours inside out and use it in a new way that'll have clients knocking down your door.
How to convert "random" work experience into freelance income. Maybe you have a pretty standard-issue background… or maybe, like lots of folks, you've spent the last 40 years doing a little of this and a little of that. (Maybe you've been on a beach surfing, mostly.) Whatever your story is, my system will show you how to market it—and to whom—so you can earn as a freelancer with confidence.
In this era of the "customer review," what your clients say about you can be worth a lot of money to you. I'll show you how to get the folks you've worked with to go out of their way to recommend you and your work in exactly the way that will pay.
Five sneaky strategies you can use to beat out the competition before they even know you're competing.
And lots, lots more…
This Is the Ideal Way to Fund Your Freedom
Over two seriously jam-packed days this fall at our 48-Hour Portable Income Intensive, I'm going to share the secrets, strategies and tricks that can have the biggest impact on your success.
In other words: I'm going to show you the path to the freedom you're after.
Ultimately, this is all about balance, to my mind.
You have to earn—you need money to support the lifestyle you're hoping to enjoy.
But I really look at this kind of freelancing is a means to that end.
What I'm trying to say here is that you've got your eye on a lifestyle that'll suit you—whether you want to travel a lot or spend a few months a year outside the States or even move overseas full time.
You've got this "target" in your mind's eye.
And what I want to show you this fall in person is how you can get there.
This is about having the time and funds you need so you can relax. It's about not being stressed out. It's about enjoying life and embracing a new adventure…
And with the completely portable funds you can generate freelancing on these job and project networks—in the way that my system shows you—you gain the freedom to make that happen.
I hope you'll join me and embrace this opportunity to take your dream a giant leap closer to reality.
I'll Be Your Mentor for
a Full Year
after our Live Workshop
I should explain, too, that over the two days we're together we're going to be singularly focused. This is not a slow-paced vacation.
You come with your laptop to the Crowne Plaza Atlanta Airport Hotel and, working together for 48 hours, we get you set up to earn.
It's going to be intense. But it's going to be effective too.
Right now you want a portable income you can earn with anywhere…
When you sign on to participate in this live program, you'll go home on Monday, October 2, with exactly that in place.
But really, that's just the start of what I see as a long relationship.
I'm not going to stop helping you at the beginning of October.
We're just getting started.
You see, in addition to the soup-to-nuts attention you'll get in-person at the two-day Intensive, my team and I are going to give you lots more personalized guidance and help after that.
As a participant in the 48-Hour Portable Income Intensive, you'll be entitled to—
3 private, one-on-one follow-up calls with a team member of mine over the next year…
3 small-group training calls with me personally over the next year…
And you can email any time…
You'll have what you need to get off to a good strong start when you complete the live event.
But no doubt you'll find yourself with questions as you move ahead. That's to be expected, and my team and I can answer them.
You might want somebody to review the proposals you're writing, for instance, even though you've got a template to follow. We can do that for you, and we can get on the phone and walk you through our suggestions.
Maybe you'll be interested in expanding your services and earning in a new way and you'd like a little advice about the smartest ways to branch out. No problem.
The point is: My team and I will be there for you for many months after this event—for a full year, in fact.
Really, as long as it takes for you to be earning with confidence.
The Value is Clear…
You Could Recoup Your
Investment Very Quickly
Now it would not be unusual for an intensive, all-in workshop like this one with so much one-on-one guidance and with a full year's worth of follow-on to cost $3,000—or more.
After all, it's two full days of business building, and in the end you have something huge to show for it.
You come with no portable income. You leave with everything set up so you can be earning as soon as the very next day.
And, as I said, that's just the beginning of the guidance and mentoring you'll gain as a participant in this workshop.
The live program gets you launched. But I'm committed to your success, and I'll be there for a full year after that to make sure that you're earning well and with confidence.
Even at $3,000—that's an investment you could recoup handily… once you start earning and gain momentum.
Think about it this way: Say you set yourself a goal to earn $1,000 a month freelancing on these job and project networks using the proven system I'll teach you over the weekend of September 30 and October 1.
You could very reasonably do that in 10 hours of work a week (or even less)… and then take the rest of the time off.
(Maybe you'd work a full day every Tuesday—that's it. Or maybe you'd prefer to spend 7:00-10:00 a.m. at your computer on Tuesday, Wednesday, and Thursday mornings so you could spend your afternoons goofing off and have a four-day weekend every week. Or you could just work for a single week at a time and take the rest of the month off. The schedule is entirely up to you.)
But my real point here is: Even with a very minimal effort, in three months you'd have paid for your investment, free and clear. And you'd have in place a profit center that could fund the life you dream about overseas.
It's an investment that pays for itself (and keeps on giving).
But here's the thing: I'm not charging anywhere near $3,000.
In fact, I'm not charging even half that!
The regular price for this program is just $1,400… a sum you could easily recoup with your earnings from a handful of projects.
Get started this October, as soon as our event comes to a close… and before the fall is out, you could have not only covered the cost of this program, but be pocketing a healthy return on your investment.
When you consider the true value of what you gain over these two intensive days in Atlanta, you have to ask yourself: Why wouldn't I go?
The value is pretty clear…
There's the income of course.
Take my earlier example of $1,000 in earnings a month. As I mentioned, this is something you could reasonably pocket in 10 hours of work a week (or even less), using my system.
And if you earn that—$1,000 a month, over ten years, say—that adds up to $120,000.
Think about that. You invest just $1,400 and two intensive, power-packed days… and you could generate 85 times that in earnings over the next decade.
And really, that's a conservative number.
Remember, if you're willing to put in more than 10 hours a week, you could easily recoup your investment in this workshop 20 times over in a single year.
And depending on the kind of work you're doing, you could quickly be earning at a six-figure pace by applying the tactics my system teaches you.
But it's not just the money you gain. It's the lifestyle that income can buy.
That's what's really important.
Because what you gain is the freedom and flexibility to live your dream.
It's the ability to travel and live wherever you want… and get paid while you're there.
So you don't have to settle for the retirement you're handed… instead you can create one you know you'll love that suits your interests, your passions, and your dreams.
But it gets even better…
You're still with me here, so I think it's safe to say you're at least intrigued.
I hope that's the case…
…because you won't find a better way to jump-start a go-anywhere income than with this 48-Hour Portable Income Intensive.
We have, as you'd expect, only limited seats. I want to be sure that the ratio of me and my team members to you and the other attendees is really low. That way there's plenty of time for one-on-one guidance.
Given that constraint, the earlier I know how many of my folks I need to bring with me, the better. That way I can plan my staffing.
So what I'd like to do is get a good sense for our attendee number early on.
Click below now to reserve a seat in your name.
And I'm Going to Add Something Else
to this Deal, too—Worth $1,434
As I said before, I really am committed to your success…
Over two jam-packed days this fall, you'll get everything you need to be set up to earn with a portable freelance income you control, so you gain the freedom to play when you want and earn when you feel like it. (Value: $3,000, Regular price: $1,400.)
I'll be there to answer your emailed questions for a full year after this live program. This is help that is really invaluable, but if I were to charge for it, I could very reasonably expect people to pay $10 a month. (Value: $120, yours free.)
And I'll give you 3 one-on-one consultation calls with a team member of mine, too. Normally a single private consultation would cost $150. But as a participant in this Intensive, you get three private consultations at no cost. (Value: $450, yours free.)
Plus I'll also host 3 small-group training calls myself. For ongoing targeted training like this, you'd usually pay $100 per session. But when you join me in person this September 30, you'll have a spot at no cost. (Value: $300, yours free.)
And there's something else I'm going to do for you, too.
I'm going to host a weekly live webinar you're invited to attend. I think it's important that you stay motivated and have a chance to keep up with what's new and learn not just from me, but from your fellow program participants, too.
So once a week, you can dial in and we can all "get together." I'll be there. I may have a guest speaker I interview—often it's somebody who's earning well as a freelancer and has some useful insights to share.
It's live—so you can ask questions and share your experiences. This is a great way to ensure that you don't lose your earning momentum. (Full disclosure: We take a few weeks off over the course of the year—for holidays or if I'm away speaking at an event, but they're pretty much every week.)
Other folks pay as much as $47 a month to participate in these weekly training sessions. But when you attend our 48-Hour Portable Income Intensive, I'll include this benefit for you at absolutely no charge. (Value: $564, yours free.)
So in essence, we'll kick your portable income off the starting blocks on September 30.
But then for the full year after that, I'll be there every step of the way to help you keep earning.
Your Success Is My Success…
I aim to over-deliver. It's just what I do.
And I know from experience that when I give away more than I need to—the folks who participate in my programs are not only appreciative… they're successful, too.
As one future-expat using my portable-freelancing system put it:
"Imagine my surprise when, within 35 minutes of submitting my very first proposal… I was awarded the job! I have you to thank for that.

"My husband and I hope to retire in Central America within the next ten years. With a portable income, that dream becomes more possible, the time frame shorter.

"Your [system] has saved innumerable hours of research, trial and error, and frustration. 'In the sea of change, it is our responsibility to light the way for others.' Thank you for lighting the way to a bright future."—P. Brown
Another told me…
"I love the way you follow up as we're actually stepping into [this freelance] world. Your [system] offers direct and immediate support as we're getting our feet wet, and actually getting contracts.

"I love that you offer all the knowledge and wisdom you have… while also giving participants lots of time to ask all the questions we have. People really need this kind of comprehensive support… that's a tremendously powerful benefit your program offers."—Deb N.
Still another said…
"I don't think my success with [this kind of freelancing] would have been as quick or certainly wouldn't have been so insightful without your [system].

"It hasn't been a year since [I put your system to work] and I am already in a position to replace my current income." —Deborah L.
So this live, in-person event—the only of its kind we offer—is no exception to my rule: I shall over-deliver.
When you register now for our 48-Hour Portable Income Intensive coming up this fall, you'll receive—
A seat for our jam-packed, 2-day program designed to take you from having no portable income to having in place everything you need to start earning as a go-anywhere freelancer right away. (Regular price: $1,400.)
I'll be there to answer your emailed questions for a full year after this live program. (Value: $120, yours free.)
I'll give you 3 private one-on-one consultation calls with one of my team members. (Value: $450, yours free.)
I'll personally host 3 small-group training calls. (Value: $300, yours free.)
Plus weekly live training webinars. You'll stay up on the latest earning ideas and news and have the opportunity to ask questions and learn from fellow freelancers. (Value: $564, yours free.)
Altogether, I'm handing you $2,834 worth of training, insights, hand-holding, and one-on-one guidance designed to help you create—and maintain—a portable income you earn doing something you already know how to do… for just $2,834 $1,050.
You'll be up and running and ready to earn in 48 hours flat.
But in order to take advantage of this special dealdesigned to reward loyal readers like you, I need to hear from you fast.
So I encourage you to let me know you're interested right now—while I can guarantee you a spot.
Click below to put your name on the attendee list.
Where We're Hosting this Workshop
We'll be hosting this unusual program at the Crowne Plaza Atlanta Airport Hotel in Atlanta. This weekend workshop is going to be all business, so we wanted to make it easy for you. No rental car necessary. You can be in and out fast.
And on the cheap.
We've arranged a very special group rate of just $99 for a single or a double room. Rates include Wi-Fi and breakfast vouchers are available for purchase at a special rate of $12 per person, per day.
But it's up to you to act fast. Wait too long and not only will the block of rooms we reserved be spoken for… but so will all the chairs in our meeting room.
It's Up to You…
If you're ready to enjoy the freedom of earning on your own… where you want… when you want… as much as you want…
Don't hesitate.
My program shows you how to maximize your earnings and minimize your efforts. It plays to your strengths and it ensures you'll stand out in the crowd (in a positive way) and earn doing something you already know how to do.
Take Jeff S., a freelancer who's put my system in place to great success.
Today he's moved past that "front room" I told you about on these freelance networks and has been given the secret key to top-tier projects.
When I talked with him last, he said he was about to start on a two-month contract (10-15 hours a week) that was handed to him on a silver platter.
"I had actually been a part of [these job and project networks] before—but I felt frustrated with the way it went. Finding your program was exactly what I needed. Your [system] led me through step—by-step in detail… and showed me how to be successful."—Jeff S.
This fall in Atlanta, I'll "hold your hand" and show you how it's all done, too. Everything you need… in 2 days flat.
It's going to be intense, but highly effective.
Freelancing in the way I'd like to show you is the easiest, fastest, most efficient, most flexible way there is to go from where you are now… to where you want to be.
You don't even need to learn any new skills.
Ultimately, this all comes down to taking a step toward the life you really want.
I have to ask you: If you don't take me up on this special offer today to set up a portable income in 2 days flat—how will tomorrow be any different for you?
If you're serious about having a go-anywhere income to fund the freedom you crave… then you can't afford to ignore this opportunity.
At our 48-Hour Portable Income Intensive I'll teach you the tips, secrets, and strategies you need to break free.
Seats are limited, however, to ensure adequate one-on-one time for every attendee.
That means it's important to reserve your seat quickly—before they've all been claimed.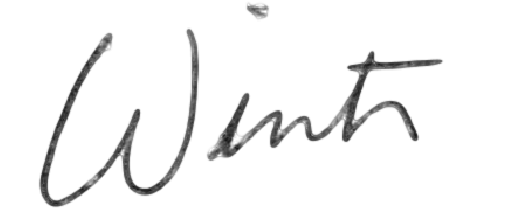 Winton Churchill
Barefoot Consultants
P.S. I look forward to getting to know you and to helping you get from where you are now to having an income that can help you fund the life of your dreams.
Let's get started right now. Just click below and you'll be taking that first, important step toward the life you see in your mind's eye.
P.P.S. I said this earlier, but I think it bears repeating: Ultimately, this is all about balance.
You have to earn money to support the lifestyle you're hoping to enjoy—whether you're thinking about a beach house in Belize or an apartment in Paris.
You've got some "target" in your mind's eye.
And what I want to show you this fall in person is how you can get there.
I want to show you how possible it really is to create the funds you need so you can relax, live better, lower your stress level, embrace an adventure overseas, and enjoy life!
But it's up to you to take the first step… I can't do that for you…
P.P.P.S. Here's what some past attendees had to say…
Helpful and Comprehensive—You Delivered
"The Seminar was extremely helpful and comprehensive. Thank you so much for putting on this conference. It would have taken me so much trial and error to learn all you shared. I expected to learn the basics as well as the strategies for being most successful freelancing… You delivered!"
—Diane Shirk
Well Organized—Nothing Missed
"The staff was awesome, friendly, and very knowledgeable.Very well organized, nothing that was missed. I really enjoyed the coaches and Winton. Winton you are a godsend, thank you for opening a freelance business that has, and will help so many be able to do this anywhere in the world at their own pace. It's an answer to a prayer."
—Kim Freeberg
The Information Is Invaluable
"The information is invaluable! The people that made up the team was the best part for me, you have a wonderful, genuine group of highly talented people who are so willing to share their knowledge and experience. I want to more than ever become a part of your team."
— Deborah Russell
Designed to Help Me "Hit the Ground Running"
"An excellent team effort for a well rounded workshop! Designed to help me 'hit the ground running' without leaving me stranded at the conclusion. Looking forward to the follow-up coaching!!"
— JL
Now I Have No Fears…or Excuses
"This seminar immediately swept me into the subject's current, created a safe and distraction-free area to input the various fields, and provided immediate answers to my questions… Now, I have no fears or excuses…just an interesting, profitable and portable way to make money from any place I want to be. Thank you!"
—Jacqui Austin
Now I Have the Tools to Escape
"I enjoyed hearing about the great opportunity that lies ahead for freelancers. I went back to my job on Monday morning with a smile on my face knowing that I now have the tools to escape when I am ready."
—Janie Whitehead
Very Well-Run Program
"I must say that, unlike some other "events" I've been to, this whole group of coaches, plus Kary and Winton, never seemed to reach a point where they became tired of answering questions and clarifying information. It was a VERY well run and well thought out seminar. I'd go again in a heartbeat."
—Quinn Moore
"Thanks for everything. I felt a bit intimidated at first, coming from an academic background, but the entire team and my fellow participants put me instantly at ease. Also, Winton is the best!"
—William J. Peterson