International Living's…
Fast Track Belize and
Caribbean Mexico Conference
December 6-8, 2019, Cancun, Mexico
Impossibly Blue Skies Against the Warm Turquoise Sea… Soft, White Sand Beaches, Tropical Palms Swaying in the Breeze…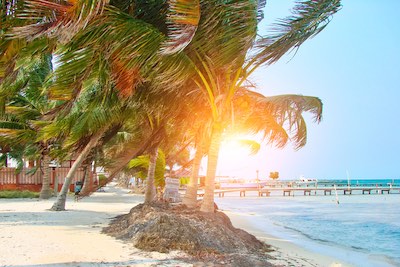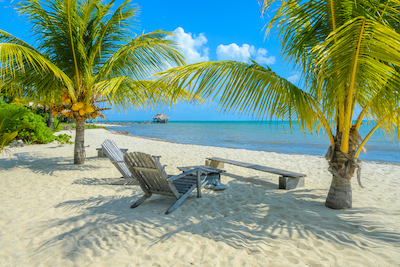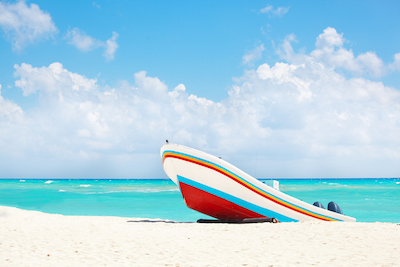 If you love the Caribbean lifestyle but think it's out of your price range, it's time to see firsthand just how easy and low-cost it can be… Expat couples report they live well here on as little as $1,885 a month.
Discover the Carefree, Convenient, Affordable Caribbean
Dear Reader,
Leave your snow shovels and parkas…even your watch…behind because you won't need them. And toss away your shoes while you're at it—a bathing suit and a pair of flip flops is all you'll need. Spend your days chasing a fish or two or nursing an ice-cold beer, and call that a good day's work…
After the sun goes down, head to your favorite beach bar and dig into a plate of freshly-caught seabass, shrimp, or lobster… Spread some good cheer with friends, dance to a reggae beat, and then amble off towards home.
If you've dreamed of life in the Caribbean, now's the time to find out how to make it happen. The good news: It's easier than you think.
Just a short hop from Miami, you'll love the comfortable, carefree lifestyle and the low cost of living you'll discover in Belize and Mexico's Yucatan Peninsula…less than half what you'd spend in the rest of the Caribbean or the U.S. Many expat couples here say that depending on where you choose to settle, a couple can live-all in, rent, utilities, food and more-on as little as $1,885 a month. Spend more and you can live very well, indeed.
Best of all-if you're looking for a carefree lifestyle, as Laura Diffendal , living in Belize says, "This is a barefoot nirvana, where you can hitch a ride on a skiff with a local fisherman for a day, then walk into a restaurant and have them cook your catch for you. You can climb Maya ruins without a guardrail in sight, or swim with whale sharks in Caribbean waters. You can see and touch ancient Maya pottery deep in a cave system, hike through the rain forest, swim in waterfalls, and jump off small cliffs into the sea without signing a waiver."
Don Murray , who lives with his wife, Diane in Mexico's Caribbean region known as the Riviera Maya, agrees. By moving to this part of the world, he says, they've traded stress and uncertainties for comfort and pleasure.
"Fortunately, our life here costs only a fraction of our previous lives in the States," Don says, "so we have ample money to enjoy life now, even on one social security check. And that´s with a housekeeper, plenty of restaurant meals, and travel included. In fact, we even built a house out-of- pocket which we could never have done in the States."
You'll hear stories like this from many expats living in Belize and Mexico's Yucatan Peninsula. The living there is good, they say…better than they ever imagined it could be, in fact.
This Part of the World Offers Some Big
Benefits—Besides the Obvious—That are
Hard to Find Anywhere Else
The obvious charm, of course, is the stunning beauty of the Caribbean. Gorgeous colors everywhere…from multiple tints of blue, green, and turquoise shading the horizon and the sea to brilliantly hued flowers and birds, and the stunning sea life…no wonder this area appeals to nature lovers, snorkelers, and divers.
The climate is another plus. If you like warm and sunny, you'll love it here.
But there's more to it…even more that makes total sense if you're looking for the perfect retirement or second-home destination:
It's close to home. International airports in Cancun, Merida, and Belize City quickly and affordably connect you to the U.S., Canada, and beyond. (Fly from Miami in two hours or less.)
You needn't learn a new language. English is the official language of Belize and is widely spoken in Caribbean Mexico.
Stable economies and governments in both countries.
Your money goes far*. The Belizean currency is pegged 2 to 1 to the U.S. dollar (and U.S. dollars are freely accepted everywhere) and as for the Mexican peso…it's trading at 20:1 USD (15:1 CAD) as I write this, making this one of the best times in history to be spending dollars in Mexico. Your money goes farther than it has in decades.
Real estate is bargain priced. That's why so many are opting to retire or own vacation homes here. And you can earn a nice rental income when you're not using it yourself.
It's easy to establish residence and more…it's very easy to work online or even start a business in this region, where tourism numbers are constantly increasing.
Best of all, you'll find the qualities and amenities you'd expect in a world-class retirement destination: The sunniest, most beautiful beaches in the world (according to many international travel magazine s); stunning laidback islands (no shoes, no shirt, no problem); easy access via international airports; top-quality healthcare in metropolitan centers, and a low, low cost of living.
*Depending where you choose, to settle, a couple can live-all in, rent, utilities, food and more-on as little as $1,885. More about that in a minute.
And while you'll likely be healthier than ever when you live in a place with a year-round temperate climate and plentiful sunshine where you can be actively out and about every day (and did we mention the absolutely fresh, low-cost seafood??)…when you do need healthcare services, you'll spend a fraction of what you likely would in the U.S .
Many expats, in fact, pay out of pocket. And it's quick and easy to fly back to the U.S. or Canada to use your Medicare or V.A. benefits. By the way, did you know that in some instances you can now use your U.S. Medicare benefits overseas?
If you've been wondering if this part of the world is for you, then please join us:
International Living's…
Fast Track Belize and
Caribbean Mexico Conference
December 6-8, 2019, Cancun, Mexico
Our first-ever Fast Track Belize and Caribbean MexicoConference will take place the first weekend of December in Cancun, Mexico-before tourist season ramps up and when temperatures are perfect. And because it's not yet high season, you'll find low-season costs still in effect.
There's not a better time to visit this part of the Caribbean. Plus, you'll walk away with all the knowledge and contacts necessary to make your move to this popular, convenient, affordable part of the world with confidence. And you'll have the tools in hand that will help you put your plan into action.
We'll meet in Cancun, and once the conference ends, you'll be prepared to spend time exploring Mexico's opportunity-rich Riviera Maya and the rest of the Yucatan Peninsula, or happy, friendly, English-speaking Belize. There will be optional tours you can join to make a visit to either (or both) destinations as easy and affordable as possible.
I'll share details about the conference in a moment and explain how to register at a big discount.
But first, I want to explain more of what you'll want to know if you're considering making this area your home…and share some of the issues we'll cover in depth when meet in December.
No Shirt, No Shoes, No Problem. Belize is a Laidback Sun- and Sea-Lover's Paradise
Belize, just a couple of hours south of Cancun, packs a big punch in a small package. Although it's one of the smallest countries in Central America (making it easy to explore in a short amount of time) it's remarkably diverse… from pine forests in the west and rainforests in the south to rolling farmland in the center and 240 miles of gorgeous Caribbean coastline dotted with more than 200 offshore idyllic islands where you'll find sparkling white sands and turquoise waters, rimmed by emerald palms and bathed in balmy tropical sunshine…
Living and spending time in Belize is about as easy as it gets. One of the world's most laidback destination, U.S. dollars are freely accepted everywhere (and, as mentioned, the currency is pegged 2 to 1 to the U.S. dollar, the government is stable, and it's tiny—about the size of Massachusetts. It's easy to get around.
Less than 380,000 people live in the entire country, so there are no crowds to contend with. Maybe all this is why Belizeans tend to be some of the friendliest, most helpful people on the planet. Did we mention they speak English.
Plus, gaining legal residency in Belize is a snap… property prices are agreeably low (specially the farther you get from touristy areas), you'll pay hardly any taxes, and the overall cost of living is hard to beat.
At the conference, we'll introduce you to Belize's best communities….the most popular for expats include the country's largest island, Ambergris Caye, and its smaller neighbor nearby, Caye Caulker. This area is the scuba diving and watersports-capital of Belize. Expats and locals that live here, though, say that despite its popularity, life here is about as tranquil as it gets…and more affordable than you might expect.
Farther south, the Placencia Peninsula is a 17-mile spit of land that parallels the mainland has lots of appeal. This may be Belize's fastest-growing area. And it's easy to see why. With the vast open sea to the east of the peninsula and the tranquil lagoon to the west, affordable waterfront property and vistas are available on both sides.
Corozal is another well-established seaside community, and real estate prices here are much less than what you will find in other areas of Belize. And it rains less, too. Plus, it's just across the border (an easy crossing) from Chetumal, Mexico, where you'll find great shopping and excellent healthcare.
We'll have experts and expats from all these communities on hand at the conference, and we'll cover other appealing areas, too, such as the inland Cayo District-known as Belize's "breadbasket," coastal Hopkins/Dangriga, and the growing-in-popularity seaside town of Punta Gorda.
Caribbean Mexico Will Take Your Breath Away
Few places are as full of life, as colorful, magical, and as affordable…as Mexico-and you'll love what you discover in its Yucatan Peninsula, with its cobalt blue skies, turquoise waters, and blindingly white sand beaches.

This area is home to some of Mexico's best beaches, along the coastal region called the Riviera Maya that stretches from Cancun south to Tulum and farther south to the Costa Maya that runs from Tulum to the border with Belize. Or go north from Cancun and along the top of the peninsula to the Costa Flamingo and the Gulf of Mexico-this area, close to the historic city of Merida, is home to some of Mexico's lowest-priced beachfront property.
Caribbean Mexico is the place to look if you're pining for a laidback life of luxury, but without an expensive price tag. You'll want for nothing in Mexico, well-known for its low-cost creature comforts, including top-notch world-class healthcare.
You can get a full-coverage private health insurance plan for just $2,000 to S3,000 a year… Or join the new low-cost public healthcare program, called Seguro Popular.
You can be sure all this and more will be covered when we meet in December. The conference will be held in exciting Cancun, the northern point of Mexico's gorgeous Riviera Maya, but there's much to discover in this magical area that includes the fun and very live-able communities of Puerto Morelos, Playa del Carmen, Akumal, and more…down to the quickly growing Tulum, where many opportunities of all kinds can be found.
We'll cover the Costa Maya, too-the coast area from Tulum south to the city of Chetumal and the border with Belize. Many predict this will be Mexico's next big hotspot, so if you're looking to get in on the upswing, this may be your place.
And if you prefer to be farther inland, we'll have expats on hand to introduce you to the town of Valladolid and the tiny Maya village of Ek Balam, where International Living correspondent Don Murray has put down roots.
Of course, no one should go to the Yucatan without exploring Merida and its nearby Gulf Coast, known as the Costa Flamingo. Merida has just been named the safest city in Latin America second-safest city in all the Americas (after Quebec City, Canada). You'll love its wide genteel boulevards and it's Caribbean-influenced colonial-style homes. And in the beach towns near Merida, you'll find some of Mexico's most bargain-priced coastal real estate.
No Matter Where You Settle in Belize or Caribbean Mexico, You'll Find a Low Cost of Living and the Lifestyle of Your Dreams
The Good News: In both Belize and Caribbean Mexico, you'll be amazed at how far your budget can stretch. Take a look at this chart :
| | |
| --- | --- |
| Housing (rental) | $800 |
| Utilities (electricity, gas, water, phone, cable, TV, internet) | $175 |
| Groceries | $350 |
| Entertainment (dining out and other activities) | $275 |
| Household help: (maid and gardener once a week) | $135 |
| Incidentals | $150 |
| TOTAL: | $1,885 |
This is an average monthly budget for an average retired couple living in Caribbean Mexico or Belize.
Of course, costs will vary according to your personal circumstances. You could spend more… or less.
If you pay outright for your home you won't have any housing costs at all beyond some maintenance and upkeep. You may not need cable TV. You may or may not want a car. You may go out more often…or go out less… But the point is: This part of the world is an exciting, fun, stunningly gorgeous place to live…and the cost of it all can be quite low indeed.
What About Real Estate Prices?
Fortunately, the cost of real estate in little Belize and the Caribbean part of Mexico hasn't quite caught up with the rest of the world…especially considering its jaw-dropping scenery and overall appeal.
A cute two-bedroom home near the sea in Corozal town, with local mahogany cabinetry and oversized windows from the living room overlooking the veranda and lush garden, is selling for just $79,995 .
On Ambergris Caye (arguably Belize's top tourist destination) where you'd expect higher prices, you can find an 1,800-sq.-ft 4-bedroom waterfront home-with a boat slip-selling for just $325,000 . Try finding that elsewhere in the Caribbean.
Similarly, along Mexico's Riviera Maya, there are bargains to be had. In the trendy Playacar community in popular Playa del Carmen, for example, a two-bedroom/2-bath condo, with a gorgeous community pool, is on offer for just $145,000 .
Go farther south to the Costa Maya, and you'll find brand-new ocean-view condos selling for just $95,000 . Or pick up a fully furnished 3-bedroom/3-bath home with a private swimming pool, just 100 meters from the ocean in the Costa Flamingo village of Uaymitun, near Merida, for the amazingly low price of $95,000 .
When we meet for the Fast Track Belize and Caribbean MexicoConference this December, we'll show you where to find bargains like these and many more.
Here's what's in store for you when you join us
for the Fast Track Belize and Caribbean Mexico Conference, December 6-8…
These are just some of the topics that will be covered:
The best expat communities in Belize and Caribbean Mexico for easy and affordable expat living, where you can quickly settle in and start enjoying life right away.
Your best resident visa options. There are several to choose from, but which is best for you? How many years do you plan to live in Belize or Mexico? Do you want to work? Or import your car? We'll discuss the options in detail at the conference and ensure you get the visa that's right for you.
Your healthcare options: how to qualify and what the costs are. (As I've said you'll be pleasantly surprised at the low cost of excellent medical and dental care in Mexico, especially.)
All the details of how to safely purchase real estate in both countries. Legal processes and titling options are a bit different and having the right guide to those is invaluable.
Attorneys from both Belize and Mexico will be in the house to introduce you to the options that could be best for you when it comes to immigration, property purchases, and more. If you had to pay for their time individually, well…even in this affordable part of the world, you'd rack up a big bill.
But at the Fast Track Belize and Caribbean Mexico Conference, you'll have a chance to meet these attorneys and other professionals.
You can ask questions to get a sense for how to best proceed with visas and other legal issues given your personal situation…
We'll also provide guidance about shipping your household goods and driving your car to Belize or Mexico… Should you? What documents do you need, where do you get them and what do you do with them?
This is the kind of insider information you'll get at the conference. We'll clarify the import rules, explain how much cars cost should you decide to buy one in Belize or Mexico, whether or not you'll need a local driver's license and how to get one…and much more.
We'll explain how to structure your finances…where to bank, how to pay your bills…
How to get mail delivered…
We'll discuss your communication needs, and the kind of phone and internet service you might expect…
What kind of documentation do you need to bring your pets? You can be sure we'll cover this important topic…
And we'll offer the inside line on what to expect in the way of taxes, both at home and in both Belize and Mexico (not much, thankfully) .and much, much more.
Importantly, you'll discover how to save money.
It's not just about shopping in the local farmer's markets or eating the delicious local food. It has more to do with picking the right place to settle…choosing the right kind of home to live in, and so on…
At the Fast Track Belize and Caribbean Mexico Conference, you'll get all of the best insider tips and insights from dozens of experts with decades of experience in these two extraordinary countries.
Here are just a few of the experts who'll be on hand for this groundbreaking conference. Remember: they're not just presenting their topics. One of the primary benefits of attending the conference is that they'll be available to spend time one-on-one discussing your own situation.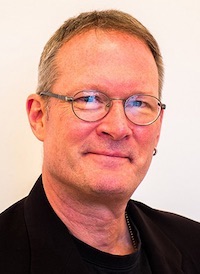 Dan Prescher
Dan will be your emcee and conference host. As special projects director and media director for International Living, he has traveled all over Latin America researching and writing about everything from deserted beaches to bustling world-class cities where life is good and costs are low. Along with his wife, Suzan Haskins, he's a four-country expat. Dan is currently a permanent resident of Mexico and he looks forward to sharing his experiences with you.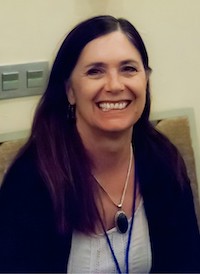 Suzan Haskins
As Senior Editor for International Living for nearly 16 years now, Suzan has traveled extensively in Latin America, searching for the world's best and most affordable lifestyle opportunities. She has lived in Ecuador, Mexico, Panama, and Nicaragua, and is currently a permanent resident of Mexico once again. Suzan will be on hand to explain why she believes Mexico is a great lifestyle choice, as well as to share the general benefits and challenges of expat life.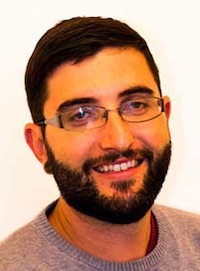 Jason Holland
Jason had the benefit of living overseas from an early age. His father worked for the U.S. government in Turkey, Germany, and Spain. Jason was born in Madrid and spent most of his childhood in Spain. Today, he lives with his wife, Liz, and two young sons in San Miguel de Allende and serves as International Living's Roving Latin America editor.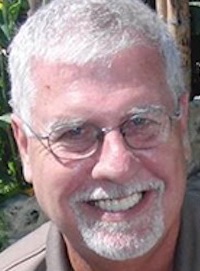 Don Murray
Don Murray and his wife, Diane, live in Mexico's Riviera Maya where theyenjoy taking advantage of Caribbean beach life. Don's military service allowed him to see exotic Vietnam (twice) along with several other Asian countries. He eventually ended his military service in Alaska. Don then spent over 20 years in The Last Frontier, flying small bush planes, operating a commercial hovercraft and raising two sons. He and Diane first retired to Ecuador's northern coast for a couple of years before making their move to Cancun. Today, he and Diane are building their dream home in the Maya village of Ek Balam.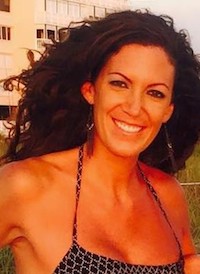 Laura Diffendal
Originally from Cleveland, Ohio, Laura and her husband moved to Placencia, Belize in early 2014 to build a small boutique hotel on the beach. They recently purchased a second hotel on the island of Ambergris Caye, and they own two rental condos there in the town of San Pedro. Laura's Belize expertise includes starting and running a business; the pros/cons/differences of the country's most popular areas; traveling with and having a pet in Belize; condo ownership and rentals; resources for trustworthy builders and real estate agents and other local contacts; safety considerations; driving in Belize; healthcare; and other general lifestyle issues.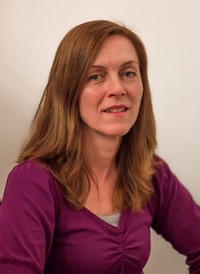 Margaret Summerfield
Born in Ireland, Margaret has spent her most of her adult life living outside her home country. She now resides in the Casco Viejo neighborhood of Panama City, Panama-and from there she travels extensively in her role as Managing Director for Pangea, International Living's preferred real estate advertising partner. She's logged hundreds of thousands of miles traveling throughout Latin America, scouting new properties, and new opportunities, off the beaten track.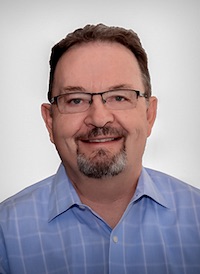 Ron Elledge
Ron is a senior market insurance agent and a consulting Medicare planner in Arizona. He is up-to-date with Medicare regulations, coverage options, and enrollment protocols. Medicare for expats and travelers is his unique forte. Ron will give you new insights into the power of Medicare and share his proven strategies regarding Medicare application to expat living. Find out how you can avoid the pitfalls of enrollment penalties and delayed coverage while staying compliant with Medicare rules and regulations.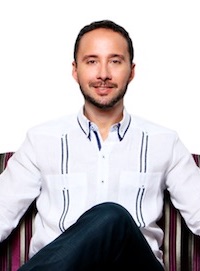 Ernesto Arrañaga Patrón
Ernesto was born and raised in Mérida, Yucatán, Mexico. After earning his law degree in Mexico and a Master's Degree in International Tax Law at the University of Salamanca, Spain, he joined the well-known firm Ernst & Young in Cancún as their Legal Manager. In 2007, he founded Inter Lex Mexico, a foreign investment and corporate law firm specializing in real estate transactions and closings. His reputation as a attorney has gained him the trust of many of the area's largest real estate projects and real estate companies. He is licensed to provide legal assistance to clients both in Yucatán and Quintana Roo states.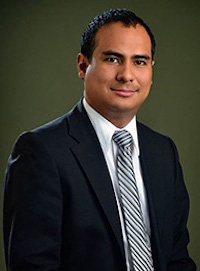 Estevan A. Perera
Steve is the managing partner at the law firm of Estevan Perera & Company LLP, a firm of lawyers qualified to practice law in Belize. The firm's experience and expertise includes commercial and corporate law, litigation, mergers, private acquisitions, investment incentives, banking, intellectual property and Belize real estate. The firm provides effective legal solutions to local regional and international clients including financial institutions and major corporations and works alongside with major professionals in Belize including, but not limited to, bankers, engineers, architects, custom brokers, and real estate agents. The company also work closely with all government departments in Belize.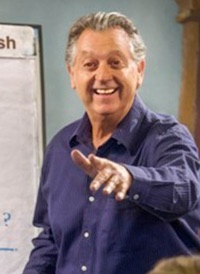 Warren Hardy
Founder of the Warren Hardy Spanish School in San Miguel de Allende, Warren's guidance to Mexico and the Spanish language is invaluable. His specialty is helping expats quickly and easily get up to speed speaking Spanish-and he gears his programs specifically for older learners. At the conference, he'll help you understand why it's important that you're at least a functional Spanish speaker when you live in Mexico…and he'll show you-right there on the spot-some tricks to make it far easier than you imagine.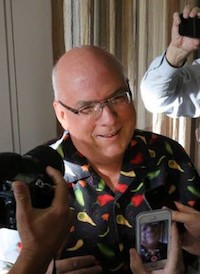 Winton Churchill
Winton Churchill, who lives in Mexico and splits his time between San Miguel de Allende and Huatulco, is founder of the Barefoot Consultant an international training and consulting company that can help you make a living from anywhere in the world by tapping into your own skills and career experience. "By taking charge of their earning power, the baby boomer generation now has the power and access to put their skills and abilities on the global market regardless of where they live or work now," he says.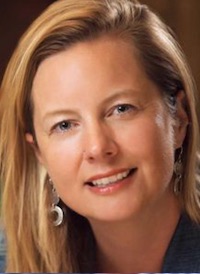 Beth Carson
Author of Profitable Vacation Rentals Abroad, Beth will show you the insider strategies she's perfected for turning vacation rentals into cash machines. Your overseas home could do more than just pay for itself. It could actually earn you an income-often a very nice one-when you're not there enjoying it. Beth will talk about how to choose a property and what to do with it. Plus, you'll discover ways to turn your house back home into a moneymaker, too, and use your U.S. property to fund your travels.
Note: Warren, Winton, and Beth will offer optional hands-on workshops on the first day of the Fast Track Belize and Caribbean Mexico Conference. Details will be sent in your registration confirmation package.
Due to unforeseen circumstances, it's possible the speakers may change. Other experts, however, will take their place covering the same topics.
You'll meet many other professionals…medical care specialists, insurance providers, real estate professionals, business experts, and more who will address your more specific "nuts and bolts" issues of relocating to Belize and Mexico.
There will also be plenty of expats on hand who will share their stories and experiences with you. They left the U.S. or Canada for a variety of reasons…but for sure to escape high costs of living and frigid winter temperatures. To a person, they've found the American dream alive and well…still in North America, but in Belize and Caribbean Mexico. They'll tell you the unvarnished truth about life in Mexico…the good, bad, and the not-so-good.
We'll Meet at One of the Best Hotels in Exciting and Stunningly Beautiful Cancun, Where We've Negotiated an Equally
Amazing Low Rate
I hope you'll join us when we meet that first weekend December. It's a great time to escape the cold for a few days and take a relaxing break before the hubbub of the holidays. It's just before high season starts in Cancun and you'll find fewer crowds and lower costs…but you'll enjoy those same, great sundrenched beaches.
Be sure to plan for a few extra days before or after the conference to explore and discover some of the destinations we'll introduce you to in both Belize and Caribbean Mexico. A luxury executive bus from Cancun west to Merida or to the Belize border takes just a couple of hours. You can be in Playa del Carmen or Tulum in just an hour or two. Or rent a car and drive…this part of Mexico is flat and the roads are excellent. And of course, you can fly from Cancun to Belize City in just an hour and 45 minutes.
The Fast Track Belize and Caribbean Mexico Conference will be held at the Marriott Cancun Resort, one of the best hotels in one of the most stunningly beautiful beach resort cities on the planet. Each room features floor-to-ceiling windows and balconies with a remarkable ocean view. The hotel commands a top spot on one of Cancun's best oceanfront stretches.
Take a dip in the Caribbean Sea or in the huge, heated oceanfront pool-open until 11PM. Treat yourself to a luxurious spa treatment or enjoy a fabulous meal in one of 11 on-site restaurants.
Just minutes from the international airport and all the entertainment activities of Cancun, this 4-star hotel offers everything you might expect in luxury accommodation in a world-class resort city.
But when you join us for the conference, you won't pay anything close to luxury hotel prices.
We've negotiated an unbelievably low rate for conference attendees. Just $123 per room (single or double), including internet. And a big bonus: With your foreign passport and credit card, you won't pay any added hotel taxes-a 16% savings over local prices .
This is a real bargain for a luxury hotel in one of the world's best cities and the Marriott has agreed to honor it for three or more days on either side of the conference, depending on availability, so if you like, extend your stay and make this your base to explore the Riviera Maya.
I'd urge you register now for the conference and then to book your hotel soon as rooms are limited. As soon as you register, we'll send your confirmation details along with links and discount codes for your airfare and hotel.
We've got a full schedule planned for you… and we're mixing business with pleasure.
The conference will kick off on Friday, December 6 at 4 PM with two hours of general sessions to introduce you to some of our key experts and staff members.
After that, during our special welcome cocktail party in the networking and exhibit hall, you'll have the opportunity to chat with the speakers, exhibitors, and your fellow attendees.
(By the way, this "networking" with the expert speakers, exhibitors, and your fellow conference attendees is worth the price of admission alone. When you're ready to move forward with your plans, you'll have valuable contacts in place…friends on the ground who can advise and support you every step of the way.)
The networking and exhibit hall will open bright and early at 8:30 on Saturday and Sunday mornings and general sessions will kick off at 9:00 AM and go until about 5:30 PM.
There will be 30-minute coffee and networking breaks in the mornings and afternoons and a reasonable 75-minute lunch break so you can get out and enjoy the sunshine…
And on Saturday evening, our always-exciting VIP event for Roundtable, Lifetime, RETA, Explorers Club, and World Club members is planned to take place in a very special location.
You'll get more information in your confirmation letter and we'll send you a detailed schedule a week before the event.
After our full day of sessions on Sunday, we'll enjoy our Farewell Cocktail Reception, and you'll be ready to do some firsthand exploring.
Once you register, we'll start sending you updates. There will be some optional tours you may want to join before or after the conference.
Watch for details of these optional tours, workshops, and more, coming your way in your registration packet and conference updates.
This Fast Track Belize and Caribbean Mexico Conference is designed to bring you up to speed on everything you need to know to make this part of the Caribbean your home.
Think about it. Try to gather this information on your own, and you'll spend thousands of dollars, and months of your time. Knock on doors, search the internet, sit in lawyers' offices, and hang out with real estate agents, it would be impossible to assemble the body of knowledge that we've pulled together for this conference.
It's a good investment of time and money for anyone who's considering making a life here…well worth every penny you'll pay to attend.
A Special Bonus if You Register Now
Register now for our Fast Track Belize and Caribbean Mexico Conference and we'll send you via e-mail a valuable special report.
The Caribbean's Best-Value Destinations: Live Better, Spend Less—was created specifically to deliver actionable information and real examples about life in this popular part of the world.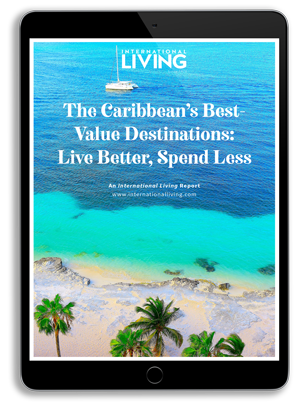 And here's why you'll want this as part of your research: You may already know some of what makes this region so attractive. Maybe you've visited here…but have you been deep into all its special corners?
This report takes you to all the unique places you may not have yet visited. You can read about their distinct benefits (and challenges, too) and see what appeals. For instance, some are islands, some are right on the mainland coast…on the Caribbean Sea or a sheltered bay. Some are large metropolitan areas and others are much smaller towns…
Some are more affordable than others and with lower real estate prices. My point is: This report can introduce you to communities you may not have heard of, but that may make good sense for you.
Why is this so important?
Because before even getting on the plane for the conference, you'll have studied each of the geographic areas, along with property examples and the different lifestyles you'll find there.
And once you get to the conference, you'll know exactly where to focus your energies in order to make the most of it. You'll know which regions interest you, and what the cost of living there is. At the conference, you can visit with the expats who live in these communities to find out more.
In other words, you get a head start on getting the most out of your time at the conference.
And you'll have a pretty good idea of area you might want to explore after the conference or at some future date.
The Caribbean's Best-Value Destinations: Live Better, Spend Less will be rushed to you immediately once you register for the conference. It's an electronic report, so you can make the most of it before you head to the conference.
This valuable report is only available to Fast Track Belize and Caribbean Mexico Conference attendees. It will not be offered for sale.
This conference is likely to sell out. (Who doesn't dream of living in the Caribbean?) And this is our first-ever conference designed to specifically cover gorgeous Belize and Caribbean Mexico.
And the fact that this conference is being held in, arguably, one of the most convenient, easy-to-get-to, comfortable, and stunningly beautiful resort cities in the Americas…well, our advice is BOOK NOW…today…while we can guarantee you a seat.
You'll also get access to all the presentation recordings from the event-somewhere around 16 hours of recordings-yours to review whenever you like, as many times as you like…
Here's how it breaks down: you attend the event for just $1,195 and your companion joins you for just $795
But don't wait that long to register. We can only seat so many in the conference hall and when all the seats are taken, that's it. There's no way we can add more.
So act now to save your seat.
Once you register, we'll send you confirmation details along with links and discount codes for your airfare and hotel.
There won't be a more affordable time to sign on. Register now here:
If you think a fun and laidback Caribbean lifestyle is out of your price range, let us show you how easy it can be. Mexico and Caribbean Belize are close to home and with all the comforts of home…but far more affordable and with better weather.
Give yourself the best holiday gift this December. Leave your winter gear behind and join us in warm, sunny Cancun.
In the confirmation letter we'll send ASAP once you register, you'll receive information about hotel reservations and rates, airline codes, information about getting to Cancun, and more.
Register using our secure online order form or call 1-866-381-8446 (toll free from the U.S. or Canada) or +1 (410) 622-3040 today, to lock in your place at the conference.
Sincerely,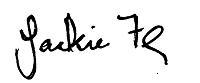 Jackie Flynn
Publisher, International Living
P.S. Questions? Need travel assistance? Ask questions here, or if prefer to register by phone, or need help of any kind, call 1-866- 381-8446 (toll free) and one of our team members will help you.
This is the First Time We're Hosting a Conference Solely Devoted to Belize and Caribbean Mexico. We Hope You'll Join Us for This Exclusive, Groundbreaking Event.
Don't Delay – Reserve Your Seat Now and Save
Call our conference team for assistance:
Toll-Free: 1-866-381-8446 • Local: 1-410-622-3040
Or go ahead and register now via our secure online order form: