Your Invitation to the Only International Living Conference in Ecuador in 2017…
When Edd and Cynthia Staton were both downsized, they decided to retire for good. They left the U.S. in search of a better climate and a lower cost of living
What they found in Ecuador was something much more…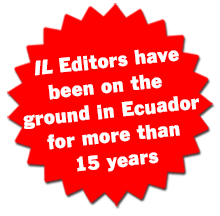 Dear International Living Reader,
Just five short years ago, things weren't looking too good for Edd and Cynthia.
They had enjoyed long successful careers. But the recession meant concession. They had been downsized once before…and were working in sales jobs in Las Vegas when Cynthia was downsized for the second time.
Enough is enough, they decided. It was time to stop putting life on hold and time to start living it.
"We saw the value of our savings plunge just as we were nearing retirement age. Rather than remain in the States and continue to work for too many more years trying to correct this problem we made the decision to relocate so we could retire and enjoy the rest of our lives," Edd says.
They decided to do the things they'd always wanted to do: writing… painting… sculpting… learning to play the cello. They wanted to look for ways to be of service and leave the planet a better place… to improve their fitness, explore randomly, read for the hell of it… maybe even start a new business if the opportunity presented itself…
In order to do this, though, they'd need to move to a place with a lower cost of living. After lots of research (and yes, soul searching, too), they decided on Ecuador.
Drawn by the fact that Ecuador is close to the U.S. (just a four-hour flight from Miami), has near-perfect weather and a substantially lower cost of living, Edd and Cynthia found their way to the southern Ecuador city of Cuenca.
Before they left the States, Edd says, most of their friends didn't understand their decision. They asked him, "What are you going to do there?"
The short answer, he says, was, "Within reason, whatever I want to do."
He says he and Cynthia had spent most of their adult lives preparing, going to and from, and doing a variety of things that were necessary to provide the financial support their family required.
"And no complaints," Edd says, "I'd do it all again. But now…by moving to Ecuador, we've placed ourselves in a position to pursue a different path—enjoying things we've always wanted to do."
Fortunately, in Ecuador, Edd and Cynthia no longer have to worry about having enough money to do the things they want to do.
"We can live a very comfortable retirement on our savings and small income here," Edd says. "And the truth is that even if we win the lottery, we can't imagine living anywhere else. Life here is that good."
Edd and Cynthia Rescued Their Retirement in Ecuador… And You Can, Too
I'm Jackie Flynn, publisher of International Living. And I'm pleased to share the Staton's success story with you. They're happily retired and living the good life in Cuenca, where they've been joined by a number of other expats from the U.S., Canada, Europe, Australia…
As Edd will tell you, Ecuador has thrown out the welcome mat to foreign retirees—as well as to those not yet ready to retire who are going to Ecuador in search of opportunity. The slower pace of life and the real sense of community are attractive to everyone, including young families who are finding Ecuador a wonderful place to raise their children.
And it's not just Cuenca that's attracting foreigners…places like the bustling capital city of Quito… charming rural Vilcabamba and other safe, small-towns like Cotacachi and seaside Salinas and more…are all worthy of attention.
Salinas is where Jim and Rita Santos live. There, they say, they can enjoy the sunshine and temperate climate any day of the year.
"Back on the eastern seaboard in the States in February, it's icy cold," Jim says, "but, here in Salinas it will be just below 80 degrees F, with a cool ocean breeze. Sometimes we think we must be dreaming. A little over two years ago, we were living in Maryland… and the idea of living beside the ocean was an impossible dream. The Atlantic Coast of the U.S. can be very expensive. If we wanted to walk on the beach in February in the U.S., we would have to buy a multi-million-dollar home deep in southern Florida. We certainly didn't have that kind of money.
"So who would have thought we could not only live in a beachfront home, but that we would actually save money by moving there?"
Best of all, as Jim reports, when you move to Ecuador you may find that you'll be not only happier than ever, but healthier than ever.
"I have Type II diabetes," he says, "and before I moved to Ecuador, my A1C number that reflects blood sugar levels was close to 8—well above the normal range. After we settled into our lives in Ecuador, we found ourselves taking long walks on the beach and to the mercado for our fresh fruits, vegetables, rice, eggs and seafood. The stress melted away. And when we returned to the States a few months later for a family visit, I stopped in to see my doctor.
"She ran some tests and then asked, 'What changes did we make in your medication since your last visit?' I told her we didn't "change" anything, I just moved to Ecuador. But I've now lost 50 pounds, my blood pressure reading was normal, and my A1C blood sugar reading was 5.7, well within the normal range, so I was able to stop taking one of my diabetes medications.
"It was a very good feeling to have actual proof that we're not only living a happier, more affordable life, but also a healthier one here in Ecuador."
Fortunately, in Ecuador, you'll no longer have to worry about having enough money to do the things you want to do.
"We can live a very comfortable retirement on our savings and small income here," as Edd Staton says. "And the truth is that even if we win the lottery, we can't imagine living anywhere else. Life here is that good."
I'll share Edd and Cynthia's budget details with you in a moment. They live in Cuenca, as I mentioned earlier. It's the most popular destination in Ecuador for expats… a city in the southern mountains that offers all the modern amenities and cultural activities you might want. Edd and Cynthia take advantage of all the lifestyle perks Cuenca offers, and they enjoy many extras they once considered luxuries. I'll let them tell you all about it. But first…
Why Would You Want to Choose Ecuador?
With sophisticated historical cities, miles of unspoiled sun-kissed beaches, fertile farmland, and temperate mountain hideaways, Ecuador has it all:
Politically stable and safe
Perfect weather year-round
A U.S.-dollar-based economy
Close to home (just a 4-hour flight to the U.S.).
Top-notch medical care at one-fourth to one-tenth the costs of the U.S.
Affordable private health insurance plans
Seniors are treated respectfully (and offered welcome discounts)
A couple can live well on $1,500 to 2,000 a month or less.
Real estate prices are amazingly low!
For these reasons and more, a growing number of expats are now calling Ecuador home. It may just be the "find of the century," they say, for anyone who wants to live life like it's meant to be lived…fresh air and a perfect climate, deliciously healthy food, and the warmest, kindest, most generous people as neighbors.
That's why, for nearly two decades now, International Living has been recommending Ecuador as a top retirement destination. For most of the past decade, it has ranked in the top one or two spots on our annual Global Retirement Index.
International Living's expertise in all things Ecuador runs deep.
We have correspondents in various locales throughout the country who regularly research, write articles, and provide reliable information for our readers about life there. In Quito… Cumbaya and Los Chillos… Cuenca and Paute… Cotacachi… Loja… Vilcabamba… Salinas… Olón, Manta, Crucita, and more…
Many of our top editors, in fact, have ties to Ecuador. Real estate expert Margaret Summerfield has called Ecuador "one of the best, cheapest places in the world to buy beach property." Investor Ronan McMahon has owned property there. So have International Living senior editors Dan Prescher and Suzan Haskins.
Any time one of our staff gets a chance to visit Ecuador, they don't think twice. There's so much to do…from historic colonial cities to beaches and rainforests to snow-capped volcanoes and mountain towns where you can soak away your cares in natural thermal springs…
I myself have traveled to Ecuador well more than half a dozen times in the last couple of years. I can safely say that International Living has more experience and more contacts…knows more long-time expats and local experts in Ecuador than does any other website or publication.
And we'd like to share our long resume of Ecuador expertise with you…
Find out firsthand if Ecuador is right for you… with the best Ecuador experts holding your hand every step of the way.
International Living Fast Track Ecuador 2017:
Lifestyle and Opportunity Conference
June 22-24 Swissotel Quito, Ecuador
Join us and discover everything you need to know about Ecuador to help you decide if it's your ideal retirement or relocation destination…
Come away with all the knowledge and contacts necessary to make your move happen with confidence.

If you've read this far, I've got a feeling that you may have something in common with Jim and Rita Santos or Edd and Cynthia Staton or even with Wendy DeChambeau who moved to Ecuador with her husband, David, and their two young children to experience a "true foreign culture immersion."
Maybe you're still trying to catch up from the economic downturn of a few years ago, and you're finding that politicians and governments don't seem to be doing anything to help.
If you're concerned about your financial future or your health…wondering whether you'll be able to have the kind of retirement lifestyle you dream about…wondering if you'll be able to afford to retire at all…you really should consider joining us in Quito in June—where you'll learn all about the benefits, cost-savings, opportunities, advantages (and yes, challenges) this country has to offer.
There are so many benefits to living in Ecuador, in fact, that I certainly can't go into all of them here. And surprisingly, the low cost of living isn't the number one reason most expats in Ecuador give for living there. To a person, they credit the sweetness and kindness of the Ecuadorian people themselves.
"Ecuadorians are about the nicest people you'll find, says an expat friend who lives in the small charming village of Vilcabamba, "We live on a dirt road amongst the locals… they are some of the wealthiest people I know… they just don't have a lot of money, but they always have time to say hello."
Of course, say other expats, the low cost of living is a huge benefit. Full-course meals (soup, an entrée of chicken or beef served with salad and rice, and dessert) for $3 or less—and that's with a fresh juice included! And with $3 haircuts, $1 beers, 25-cent bus rides, and $20 doctor's visits, why would anyone want to live anywhere else?
And if you're worried that you'll miss your family and friends when you move to Ecuador, remember that with the money you save you can afford to go back for frequent visits…not to mention the low cost of hosting your visitors in Ecuador.
As Edd Staton says, he and Cynthia expect to see their grandkids more because they've lowered their monthly expenses and they're no longer tied to jobs.
"If we were still working in the U.S.," he says, "we'd have three or four weeks vacation a year and hope we had enough money to visit. Plus, our two children live in different states, so there's no way we could live near both of them simultaneously. Therefore some form of travel would always be necessary even if we still lived in the U.S."
So What Is The True Cost of Living in Ecuador?
The Tale of the Tape…
Of all the places in the world International Living covers, Ecuador offers one of the lowest costs of living, hands down.
Your cost of living will depend on your personal needs, of course. If you buy imported goods at the upscale supermarkets, for instance, you'll spend more than if you shop at the farmer's markets. If you enjoy fine wines and spirits, you'll certainly spend more than someone who abstains from alcohol. And if you live at the beach, you'll probably want air conditioning for part of the year whereas in the highlands you won't need either heat or air conditioning.
While we know some expat singles and couples who are living quite happily on $1,000 a month or even less, I'd say they're the exception and not the rule.
Just to give you an idea, here is Edd and Cynthia Staton's monthly budget:
| | |
| --- | --- |
| Rent (for their 4-bedroom / 4.5-bath apartment) | $700 |
| Electricity | $40 |
| Water | $7 |
| Gas | $8 |
| Telephone | $10 |
| Internet | $70 |
| Groceries (includes alcohol) | $500 |
| Transportation (buses and taxis) | $40 |
| Entertainment (yoga classes, gym membership, evenings out) | $250 |
| Health plan * | $81 |
| Miscellaneous | $250 |
| Total: | $1,956 |
Edd and Cynthia admit that they spend a bit more than most expats. "We live in a gorgeous two-story penthouse apartment," Edd says, "It's about 3,000 square feet, and we have four bedrooms, four-and-a-half baths, and expansive windows with a beautiful 270-degree view.
"Our budget includes all the regular expenses and more—fresh flowers, gym membership, massages, manicures and pedicures, and hair care for Cynthia."
Plus, Edd says, this includes doctor visits. "You usually get an appointment the same day you call, and they generally cost $25—and follow-ups are free!"
For healthcare coverage, Edd and Cynthia participate in Ecuador's social security system IESS. It costs $70 a month per person and $11 for each dependent. (A hospital- or network-based private insurance policy can also be purchase and most expats who go this route report that they spend, on average, $250 a month, total, for a couple.)
So can a couple live well in Ecuador on $1,500 to $2,000 a month? The answer is absolutely yes. And you'll hear much more about the realistic cost of living in various parts of the country when you join us in June for the Fast Track Ecuador Conference.
So can a couple live well in Ecuador on $1,500 to $2,000 a month? The answer is absolutely yes. And you'll hear much more about the realistic cost of living in various parts of the country when you join us in June for the Fast Track Ecuador Conference.
What should you budget for rent? In small towns like Vilcabamba or coastal Crucita, small furnished rentals start at about $300 a month. Larger homes and apartments will cost more. In Cuenca and more populated coastal locations such as Salinas, most expats spend $350 and up for a long-term furnished rental with the average being about $450 to $500.
Why are costs so low in Ecuador? Good question. Maybe the answer is that in Ecuador, goods and services cost what they should cost—and they're overpriced elsewhere in the world.
Labor costs are low, too—the minimum wage in Ecuador for 2017 is $375 a month. That helps keeps all costs low, and it's why things like household help, lawn care, hair care and so on are so low. An hour-long massage: $30. A woman's hair cut and style or manicure: $6. (More in upscale salons.)
And food in Ecuador commonly comes straight from the producer…except, of course, for fancy imported packaged items (which you can get in the country's modern supermarkets).
Also, Ecuador is an oil-producing country, so gasoline and transportation costs are low. Vehicle gas is less than $1.50 a gallon. A taxi ride in Quito or Cuenca typically costs no more than $2 to $5 anywhere in town.
For now, the government subsidizes propane costs, and a 14-lb. tank to heat your stove and water for a month costs just $2.50. (That's delivered to your door—it's $1.60 if you fetch it yourself.) Those prices are expected to slowly creep upwards in the coming years… but not by too much.
What about property taxes? Those are low, too.
Friends I know in Cotacachi pay less than $56 for their 1,100-square-foot condo. And yes, that's per year.
As you can see, it's easy to live affordably in Ecuador.
Think about it… In 2016, the average U.S. Social Security check for a retired worker was about $1,341 a month. In Ecuador, that amount goes a long way toward covering your monthly expenses. If your spouse has a similar income, you may find yourselves with something left over each month.
By the way, Ecuador's official currency is the U.S. dollar – so you needn't worry about complicated currency calculations or exchange risks.
And real estate costs? They're among the lowest we've found anywhere in the world.
It's always best to rent before you buy. That's the best way to find out if a city or town is right for your lifestyle. But if and when you do decide to buy a home in Ecuador, you'll be pleasantly surprised by the prices.
Imagine… an older (but well-kept) three-bedroom condo with a city view for $52,500 or a brand-new two-bedroom/two-bath condo—with city views—for less than $90,000. A large three-bedroom hacienda-style home in the mountains for $98,000. A two-bedroom condo with views of the blue Pacific… just $94,000… or a huge four-bedroom/three-an-a-half bath villa in a small community with direct access to the beach with a large outdoor living area and gorgeous tropical gardens… just $249,000.
You can certainly pay more, but these aren't just the lowest prices…these are typical prices!
Beachfront Condos and City Condos for $90,000… And a 3-Bedroom Tranquil Mountain Hideaway for Even Less
If you're a beach fan, you'll be in luck in Ecuador, which offers more than 500 miles of coastline (far more if you include its famous Galapagos Islands 600 miles to the west). But Ecuador is more than beaches. In fact, it's far better known for its majestic mountains. The 'Spine of the Andes' cuts through the middle of the country from north to south. But because Ecuador is located smack dab on the equator, it's never too hot and never too cold. You won't find a better, more agreeable climate than in this 'Land of Eternal Spring.'
There are so many places in Ecuador that deserve your attention. Briefly…
Quito is the capital and its second-largest city. In its modern neighborhoods, you'll find trendy coffee shops, boutique hotels, modern shopping malls, high-rise office buildings, and state-of-the-art hospitals. And it's easy to find two- and three-bedroom condos in good neighborhoods for $60,000 or even less. Think about it…a modern condo in the heart of one of the world's most exciting cities at one-eighth the cost of a comparable apartment in midtown Manhattan or Chicago (and without the weather extremes.)
"Old Town" Quito was the first-ever city to be designated as a UNESCO World Heritage site, in 1978, and you won't find more traditional Spanish colonial-style architecture anywhere outside Spain itself… massively thick walls, high ceilings and romantic balconies. Huge wooden doors open from the street to reveal interior courtyards with cobblestone floors, tastefully decorated with lush greenery and bright flowers. Many of these have now been renovated into shops, restaurants, offices, and condos. A spacious 2,150-sq.-ft. home with six bedrooms and four-and-a-half bathrooms is for sale in the heart of Old Town, It needs a complete remodel, but it has gorgeous wood floors, iron-framed windows, and a pretty facade. It's selling now for just $75,000.
You may have heard of Vilcabamba… located in what's known as the "Valley of Longevity" because so many of the locals reportedly live to a very old age. Expats who've moved to this healthy valley report that they feel better than ever…and couldn't be happier. If you think you'd like to have a small garden property, or even a farm, Vilcabamba is a great place to do that. Right now, for instance, with majestic mountain- and river valley-views and on nearly half an acre of land perfect for planting and cultivating, you'll find a three-bedroom/two-bath home with beautiful views of the mountains and river valley listed for $146,000—and it's walking distance to town. You can build your own home on a 12.5-acre property that's selling for $36,300. You'll have to bring in electricity here. A one-acre riverfront property inside the most desirable gated community is selling for just $66,000. And surely, you can spend more and get more…
In quiet Cotacachi, a leather artisan village about two hours north of Quito, for just $78,900, you can buy a two-bedroom, two-bath condo in the heart of town—fully furnished. A brand-new modern three-bedroom townhouse with a good-sized yard is selling for $85,000. And $154,900 gets you a gorgeous hacienda-style home with breathtaking views of the mountains in one of the most popular gated communities.
And at the beach, you'll find similar bargains. Near Salinas, arguably Ecuador's most popular coastal playground, you'll find an oceanfront complex with a large pool, social area, fitness center, and direct beach access. You'll find a two-bedroom condo—with an ocean view—selling for just $90,000, fully furnished. Not far from the action in Salinas itself, you can pick up an oceanfront three-bedroom / two-bathroom condo for just $126,000. You'll find bargains like this all along the coast.
Important Note: In Ecuador, foreigners are afforded all the rights of citizens when it comes to property ownership. Still, things are done a bit differently than they are at home. You need to understand the intricacies of property ownership in Ecuador and know who to turn to for legal help in order to safeguard your investments.
There's so much information to share with you about Ecuador. And we'll do exactly that when you join us for the Fast Track Ecuador: Lifestyle and Opportunity Conference in June.
Cuenca: One of the Top Retirement Destinations in the World
Cuenca, about 275 miles south of Quito, is Ecuador's third-largest city, but its central historic district feels more like a small, charming old-world town, with tidy plazas, ancient churches, and cobblestone streets lined with tall colonial-era adobe-walled buildings transformed into small hotels, restaurants, and shops. It was declared a UNESCO World Heritage Site in1999.
But this city offers more than just aesthetic beauty…
It shares Quito's year-round, spring-like weather, and for most people, the crisp mountain air is never too hot or too cold. (Also like Quito, Cuenca has no tornadoes or hurricanes.)
Its infrastructure can't be beat, with drinkable tap water, good phone service, and inexpensive high-speed internet. And culture? Restaurants and cafes are numerous and diverse, and orchestra performances in the colonial Teatro Sucre are free to all… plus you'll find modern malls and supermarkets where you can buy just about anything that you can get back home.
Medical and dental care is excellent and inexpensive. At one local private hospital in Cuenca, you'll pay just $35 for an extended appointment with a specialist. There are three excellent teaching hospitals in Cuenca, by the way, and many other smaller medical facilities. Many offer their own private health plans.
There's a thriving and energetic expat community…with as many as 4,000 to 5,000 full-time expats in Cuenca (in a total population of almost 350,000), you can truly mix into and experience another culture.
And Cuenca real estate prices? You'll be happy to know that even in Cuenca—the most desirable city in Ecuador for retirees—you can find bargain prices:
Just across from the Yanuncay River, a modern new three-bedroom/two-and-a-half bath condo with upscale touches like granite countertops and a private terrace can be had for just $139,000. It's a secure building and comes with two garage spaces.
In the heart of the colonial center—just two blocks to Parque Calderon—you can pick up a gorgeous condo with a private patio that opens to a beautiful garden courtyard, selling fully furnished down to the wine glasses, for just $94,500. A completely new and modern home with pretty gardens in a gated community just 15 minutes from the city center offers 1,600 square feet of living space, with three bedrooms, two-and-a-half bathrooms, a two-car garage, and more… It's listed for just $144,000.
Still Not Sure Ecuador is Right For You? One Visit Can Help You Decide. And Here's Another Critically Important Incentive:
Low
Costs for Excellent Healthcare.
In Ecuador's bigger cities, you'll find hospitals with state-of-the-art equipment, as well as specialists in all fields and physicians with private clinics. The average visit to the doctor's office costs just $25, with the fee to see a specialist costing about $35 to $40. (Smaller towns also have hospitals, but just as in the U.S. they aren't always outfitted with the latest technology.)
Name-brand medicines are much cheaper than in the U.S. Generics cost a fraction as much and availability is good. One expat we know tells us that one monthly medication he needs costs more than $60 in the U.S. and less than $30 in Ecuador. A month's supply of a general blood pressure medication, for example, costs about $85 in the U.S. and less than $30 in Ecuador.
Dental work performed by highly skilled doctors is also widely available and inexpensive. Partial plates cost $325, and a complete set of dentures costs $900—including office visits, fittings, impressions, and lab work. In many dental offices, a cleaning is $30 or less while a filling costs $30.
And don't be afraid to have surgery here. Many specialists in Ecuador have trained in Europe or the U.S. and have top-notch skills—and costs are one-fifth to one-tenth what you'd pay in the U.S.
Health insurance, too, is a bargain in Ecuador—a tiny fraction of what you'd pay in the U.S. And while it still has its shortcomings, Ecuador has made improvements to its public healthcare system in recent years, and offers free healthcare and medications to all residents over age 65, including foreign residents.
Many foreign residents have chosen to join Ecuador's Social Security system. With healthcare so affordable, though, some expats choose to self-insure or to purchase an affordable private policy. It's rare that you'd pay more than $125 to $200 a month per person for a private policy!
Want to learn more? You will when you join us in June for the Fast Track Ecuador: Lifestyle and Opportunity Conference.
What About Political Stability?
Ecuador is a peaceful country with a long-standing commitment to democracy.
Just recently another presidential election was held, and you can be sure, the government of Ecuador is committed to property rights in Ecuador. The country's new constitution, ratified seven years ago, restates that point.
The Best Way to Find Out if Ecuador is Right for You?
Join Us June 22-24 in Quito
At the Fast Track Ecuador: Lifestyle and Opportunity Conference in June, we'll show you exactly how to live a comfortable, laid-back lifestyle in Ecuador… even on a very modest budget.
If you want to pursue your retirement dreams, retire even earlier than you thought you could, or just live a more luxurious life than you ever thought possible—then there's no better opportunity to gain access to so much expertise…in one place, at the same time.
Whether You're Retiring Or Buying a Second Home… Or Starting That New Life You've Always Dreamed Of… This Conference Will Deliver Exactly What You Need to Make It Happen
People are coming to Ecuador for various reasons. But this International Living conference has all the bases covered:
See firsthand how little it really costs to live in Ecuador. Not via some theoretical budget, but by meeting the people who are already doing it, living in every corner of the country.
Discover the best places to live and buy or rent property, by hearing all about the latest hot spots on the Ecuador real estate scene. Not from some agent's listing, but from International Living contacts who have traveled to or live in these areas.
Find out what it takes to start up a business in Ecuador. Not from a book, but from expats like you who have done it themselves… and done it well.
Understand exactly which documents you need to qualify for residence and Ecuador's healthcare system…and where to bank, which of your household items you can bring, the best place to buy insurance, go for medical care, take a laidback low-cost holiday etc. etc. Hear it straight from the attorneys, professionals, and others who are guiding your fellow expats.
Discover how to finance your lifestyle in Ecuador. A special presentation will guide you to moneymaking opportunities you probably haven't considered—and using skills and knowledge you already have…and with little (even no) start-up costs!
Get the whole picture, not just the fluff. Taxes, insurance, and visas are not the fun part of being an expat. But you need to know this part of the story before you take your first step in Ecuador. Our trusted professionals will deliver the information you need.
To Discover the Real Ecuador, You Need to Hear From People Like Yourself —Those Who Have Gone Before You.
At this Fast Track Ecuador Conference, we've invited an unprecedented number of expats who have bought or rented homes, retired, or started a business here. Men and women who just a short time ago, were in the same position that you are today.
Here are just a few of the people who make up our faculty for this groundbreaking conference. Remember: they're not just presenting their topics. One of the primary conference benefits is that they'll be available to spend time one-on-one discussing your own situation.
Dan Prescher International Living's Dan Prescher will be your emcee for this conference. As special projects director and media spokesperson for International Living, no one is more qualified to talk about living overseas than Dan. He's traveled all over Latin America researching and writing about everything from deserted beaches to bustling world-class cities where life is good and costs are low. He and his wife, Suzan Haskins, are four-country expats and have lived in both Quito and Cotacachi, Ecuador.
Alvaro Coronel and Camila Moreno, legal counsels Alvaro and Camila are associates of Moreno di Donato, one of the leading law firms in Ecuador when it comes to expat issues such as immigration, real estate, banking, and more. They'll bring you up to speed with the practical information you need to know if you're planning to retire, buy a property, or start up business.
Attorney Santiago Andrade Serving the expat community in the areas of real estate, developments, immigration, structuring of companies, estate planning, and more—including social security health program enrollments, Santiago Andrade is one of the leading lawyers in the northern area of Ecuador. He has many corporate clients and also serves many expats in the Imbabura province. Santiago is a native Spanish speaker and also speaks fluent English.
Winton Churchill Winton Churchill is founder of the Barefoot Consultants, an international training and consulting company that helps clients make a living from anywhere in the world by tapping into their own skills and career experience. "By taking charge of their earning power, rather than waiting for governments, financial institutions and employers to 'right themselves,' the baby boomer generation now has the power and access to put their skills and abilities on the global market regardless of where they live or work now," he says.
Margaret Summerfield (via video) Keeping far ahead of the pack when it comes to real estate markets, Margaret and her business partner, Ronan McMahon, have been the guiding force that led International Living readers to the explosive opportunities of recent years in Ecuador, Costa Rica, Mexico, Brazil, Nicaragua, Panama, and more. As Managing Director of Pathfinder, Ltd., International Living's preferred real estate advertising partner, Margaret will explain how to do your due diligence when buying real estate overseas.
Sandra Baquero Sandra is an English-speaking Ecuadorian who has been working in the international cargo business for nearly 40 years. In 2005, she established Sanestar International Shipping Services to help individuals and businesses relocate to Ecuador. Sanestar features door-to-door service to any place in Ecuador and provides bilingual agents onsite to assist with shipping, customs, visa issues, etc. She can also help you import business equipment and supplies and is an expert in bringing pets to Ecuador.
Dr. Santiago Adolfo Endara Santiago is a bilingual (Spanish and English) Quito-born doctor who carried out his residency in general surgery at Texas Tech University. He completed his fellowship in thoracic surgery in the University of New Mexico and his career has taken him around the globe, including a professorship in The University of Queensland in Australia. He is now on staff at Quito's best-in-class Hospital Metropolitano.
Dr. Ellen Van Nierop Ellen is a Dutch veterinarian. She trained in Belgium and has been living the international lifestyle since she was a child, living and working in Ecuador since 2001. She is an active member of AMVEPE (Ecuadorian small animal veterinary association) and of WSAVA (World Small Animal Association) where she is a board member. She and her husband, Dr. Germán Fierro, are owners, full-time veterinarians, and managers of Ecuavet and Vet2Home, veterinary services that serve Quito and its valleys.
Oswaldo and Julieta Muñoz Oswaldo and his daughter, Julieta, are born-and-raised Ecuadorians. As owners of Nuevo Mundo Expeditions, the family is one of the country's best-known when it comes to the travel and hospitality industry. Oswaldo and Julieta will introduce you to Ecuador's best destinations… the well-known and the little-known… and they'll explain how to get there, where to stay, what to see, what to pay, and more. (The Nuevo Mundo team will also offer tours before and after the seminar—you'll learn more when you receive your confirmation letter.)
Suzan Haskins As a writer/editor for International Living for more than a dozen years now, Suzan has traveled extensively in Latin America, searching for the world's best and most affordable lifestyle opportunities. She has lived in Quito, Ecuador; Lake Chapala, San Miguel de Allende, Merida, Mexico; Panama City, Panama; San Juan del Sur, Nicaragua; and Cotacachi, Ecuador with her husband, Dan Prescher. She'll be on hand to talk about the challenges and rewards of the expat life in Ecuador in particular.
Wendy DeChambeau Wendy and her husband David were looking for an alternative to the "American Dream." They wanted to own their own business and introduce their children to a new culture. In November 2011, Wendy, David, and their two sons arrived in Ecuador and set out to make their dreams a reality. They quickly opened and operated a restaurant in the town of Cotacachi while finding time to travel. After a year of business, Wendy and David sold the restaurant and began to focus on other opportunities. While they still live in Cotacachi, they also now own a farm in the up-and-coming Intag Valley. Wendy is International Living's Ecuador highlands correspondent.
Note: Due to unforeseen circumstances, it's possible the speakers may change. Other experts, however, will take their place covering the same topic.
What's more, you'll get firsthand presentations and information on:
Learning Spanish for enjoyment and business.
The truth about residence visas—how to qualify and what your obligations are.
The ins and outs of buying property in Ecuador… buyer's and seller's obligations, property rights and estate laws, and more.
Insurance and health plan needs: How to qualify for Ecuador's private health plans, the IESS Social Security program, and how much you might expect to pay.
And much, much more…
Our seasoned professional experts will deliver the on-target information you need to get the real picture about living, retiring, buying, or starting up a business in Ecuador.
And yes, we've invited Jim and Rita Santos from Salinas. I've already told you some of their story. They purchased their oceanfront condo in March of 2013. Until recently, Jim continued to work remotely as a computer/network professional for a major government contractor in the U.S. With the low cost of living in Ecuador, however, he was able to take an early retirement. He is now International Living's Ecuador coastal correspondent.
Elaine Yakos-LeBron will be on hand, too, to share her story of moving to Manta as a retired single woman, where she says, "The weather is perfect, and the people are great. The locals are friendly and accommodating. And the expats are friendly, too. Thursday nights we meet for cocktails and dinner. Saturdays, up to 40-or-so people show up over the afternoon at a restaurant at the beach. There's a man's night, an afternoon stitch group, and the Red Hat Society is very big here. I love living in Manta."
These successful expats are just the start.
Edd and Cynthia Staton will be on hand from Cuenca, as will Mike and Susan Herron. Jean-Claude and Arianne Koven will be there to discuss their lives in Vilcabamba. Joel Kaplan and his wife, Kathy—who moved to Cotacachi with their daughter and then two-year-old granddaughter—will be there, too.
This conference will give center stage to more expat speakers than ever before. They'll share their tips, tricks, and insights with you when we meet in Quito in June. They'll tell you the unvarnished truth about life in Ecuador… the good, bad, and the not-so-good.
This firsthand information is worth its weight in gold. Just think about it. How much would you pay to travel about Ecuador on your own, arranging appointments with legal experts, real estate professional, tax specialists, and expats who've been there, done that? But don't worry—you don't have to do this on your own, we've done the heavy lifting for you. All these experts will be at your service and under one roof in Quito.
We've got a full schedule planned for you, and yes… we're mixing business with pleasure.
After registration on Thursday, June 22, we'll have two hours of general sessions from approximately 4:00 PM to 6:00 PM to introduce you to some of our key experts and staff members. Then, we'll look forward to chatting with you at our special welcome cocktail party from 6:00 PM to 7:00 PM which will be held in the networking and exhibit hall to give you the opportunity to network and chat with the speakers, exhibitors, and your fellow attendees.
The networking and exhibit room will open bright and early at 8:30 AM on Friday, June 23. General sessions will kick off promptly at 9:00 AM and go until about 6:00 PM… followed by our always-exciting VIP event on Friday evening for Platinum Circle, Roundtable, Lifetime, Explorers Club, RETA and World Club members.
On Saturday, the networking room will open at 8:30 AM (it remains open all day) and sessions will run between 9:00 AM and 6:00 PM. You'll get more information in your confirmation letter and we'll send you a detailed schedule a week before the event.
Saturday evening, we'll have our Farewell Cocktail Reception, and you'll be ready to do some firsthand exploring of Ecuador!
You'll discover everything you need to know about Ecuador, and in one of the country's most comfortable and beautiful settings…
We'll gather at the Swissotel Quito. Quito is one of the easiest and fastest cities to fly to in South America. It's just 4 hours from Miami and 5 hours out of Houston. The direct flights are just one of the reasons we're holding our Fast Track Ecuador Conference in Quito.
The Swissotel was used for the 2004 Miss Universe pageant—and United Nations President Ban Ki Moon and his entourage were staying there when we visited a couple of years ago. There are five excellent restaurants offering a wide variety of international cuisine: Japanese, Swiss, Mediterranean, Ecuadorian—even a sports bar.
Your large contemporary suite is among the most lavish in the city, and the bathrooms feel like a suite of their own… You'll have all the state-of-the-art amenities…even your own steam bath, sauna, and Jacuzzi, if you choose.
The Swissotel is the perfect place to relax between sessions…get a spa massage…swim in the luxurious heated pool… Best of all, it's conveniently located near Quito's La Mariscal area, with shops, restaurants, and nightlife all within a short walk.
If you're more interested in discovering some of Ecuador's history, Quito's celebrated Old Town is just a short taxi drive (no more than $3 to $5) away, with its narrow streets, markets, and 16th-century Spanish colonial architecture to explore within a short distance…
And keep in mind: although Quito is near the equator, the temperatures are a comfortable 70 degrees… a perfect spring-like climate, year-round. It gets cooler in the evenings. So you'll want to pack a sweater if you like to stroll out after dark.
We hope you'll join us for our Fast Track Ecuador Conference, June 22-24 at the Swissotel Quito. We've negotiated an incredible group rate at the Swissotel for all of our event guests. Your hotel room charge will only be $135 per night for a single and $144 a night for a double—and that includes free internet and breakfast, a value of $20 per person! (Note: the rate does not include taxes.)
The Fast Track Ecuador Conference runs for two-and-a-half days, but if you like, you can take advantage of this rate for three days before and after the conference. Come early, or stay a few days after the event to explore this magical part of the world.
We only have a limited number of rooms available. Which is another reason you should quickly make your decision to attend.
You will get complete contact information for the hotel, including our special group code, in your confirmation letter once you register for the event. We'll also include all related travel information, including how to obtain flight discounts with United and Delta Airlines.
This Conference is a One-of-a-Kind Opportunity. The Depth, Breadth, and Diversity of Lifestyles in Ecuador Just Can't Be Found Anywhere Else…
You'll see all sides of Ecuador. From luxury living to a comfortable and enjoyable way of life that you can manage on a social security check… from the lush green mountains to the dazzling beaches and everything in between.
You'll find that this conference will bring you up to speed on affordable lifestyles that you didn't know about before.
Think about it. If you gather this information on your own, you'll spend thousands of dollars, and months of your time. Knock on doors, search the internet, sit in lawyers' offices, and hang out with real estate agents, it will be impossible to assemble the body of knowledge and contacts that we've pulled together for this conference.
Bob Dolha—who attended a previous International Living event in Quito, said "All of the speakers were excellent! I would highly recommend this conference to anyone who is planning to move overseas. Great job! "
And Steve Stamper, who also attended this event, said, "Great speakers, well prepared, good photo support, and good delivery, but most important; the information provided was right on track."
Frankly, our Fast Track Ecuador Conference is a good investment of time and money for anyone who's considering making a life in Ecuador… well worth every penny you'll pay to attend.
But here's one more important thing to consider:
Sign up for our Fast Track Ecuador Conference and we'll send you via e-mail one of the most valuable reports about Ecuador we've ever developed.
This special up-to-date report—The Five Top Ecuador Destinations Where You Can Live Better for Less—was created specifically to deliver actionable information and real examples about life in Ecuador and the best destinations for expats to consider. You already know that we believe Ecuador is one of the best retirement destinations in Latin America…the most affordable overall and certainly with some of the lowest real estate prices…hands-down the best. But there are lots of options to choose from… and unless you have unlimited funds you'll want to know as much as possible about each of them.
No matter what your budget or what your lifestyle, in this special report you'll learn how you can live the life of your dreams in Ecuador. You'll also learn more about some of the locations we've discussed here…the best highlands destinations: Quito, Cuenca, Vilcabamba, and the best beachside destinations: from Salinas to Manta and and beyond. (Don't let the title of the report fool you… We tell you about far more than just five great destinations, and we drill down into them to give you a great overview of what's available.)
Why is this so important?
Because before even getting on the plane for Ecuador, you'll have studied each of the geographic areas…along with property examples and the different lifestyles you'll find there.
Once you get to the conference, you'll know exactly where to focus your energies in order to make the most of it… You'll know which regions interest you, and what they cost. You get a head start on getting the most out of your time at the conference.
What's more, you'll have a pretty good idea of what you'd like to explore after the conference, when the optional real estate tours are available.
The Five Top Ecuador Destinations Where You Can Live Better for Less will be rushed to you immediately when you sign up for the conference. It's an electronic report, so you can make the most of it before you head to Ecuador.
This valuable report is only available to Fast Track Ecuador Conference attendees. It will not be offered for sale.
Sign Up For the International Living Fast Track Ecuador: Lifestyle and Opportunity Conference Now—
Before the Early Bird Discount Cut-off Date—and SAVE.
The full price for this event is $1,195 ($795 for your guest). However, book before Thursday, May 18 and you'll be eligible for the Early Bird discount of $200 per person. This means that when you register before May 18, you'll only pay $995 to attend this event (your guest pays only $595). An incredible bargain for two-and-a-half days of information-packed meetings, and access to well-informed and experienced contacts who are ready to share their firsthand experience.
And what's better, you're probably eligible for a further discount!
Pre- and Post- Conference Tours
There will be optional cultural and real estate tours offered both before and after this conference. You'll have the opportunity to discover more about Ecuador and see it firsthand for yourself. We'll send full details before the conference but be sure to plan on staying in the country for a few extra days before and/or after the conference.
International Living magazine subscribers get an additional $50 off
Lifetime Society Members get an additional $150 off
Platinum Circle, Publishers' Roundtable members and Real Estate Trend Alert Members get an additional $200 off
World Club and Explorer's Club members attend FREE
If you're not an International Living subscriber or VIP member, and you'd like to become one before the conference, or you'd like to find out more, please call Donna DeRemigis at 1-866-381-8446 or contact her online at http://intliving.com/contactevents.
The entry price includes:
All presentations
Formal and informal Q&A sessions
Introductions to reliable real estate sources, business contacts, fellow expats, and professional legal resources
Coffee breaks and snacks, and welcome and farewell cocktail receptions
Conference materials, notebooks, and handouts
Video downloads and audio recordings of all conference presentations
And of course our special report, The Five Top Ecuador Destinations Where You Can Live Better for Less.
Registration is easy, via any one of the following methods:
Note: You'll receive more information about hotel reservations and rates, getting to Ecuador, and more in the confirmation letter you'll receive after you register for the seminar.
We expect this conference to sell out quickly so ACT NOW.
An overwhelming number of International Living readers have expressed an interest in learning more about Ecuador. We expect this event will be very popular. We urge you to sign up soon to guarantee yourself a seat.
Please take a moment to register now, using our secure online order form. (Hotel and travel information details are available in your confirmation letter.)
This is your best chance to fulfill your dreams in Ecuador, whether it's to:
Enjoy a comfortable, secure retirement, own a second home in a warm, sunny climate, start that business you've been dreaming about, or
Learn more about one of the world's lowest-cost-of-entry property markets
This conference will provide the content to fit your needs. And don't forget to take advantage of the Early Bird discount that expires on May 18, 2017… and that date will come up fast. After that time, prices will jump $200 for any seats that remain.
Please join us in June for an in-depth look at Ecuador and an experience that may change your life forever.
This will be the deepest, broadest, most in-depth look at any country that we've ever presented.
Don't leave it until the last minute to get the discounted pricing—seats are already selling fast. Please follow the link to our secure online order form or call 1-866-381-8446 (toll free from the U.S. or Canada) or +1-410-622-3040 today, to lock in your place at the conference.
Sincerely,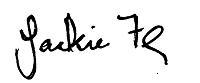 Jackie Flynn Publisher, International Living
P. S. The last several conferences we've hosted in Ecuador sold out long before the Early Bird date. If you're interested in learning more about this opportunity-rich country, and how living there can change your life for the better, please don't run the risk of being shut out. Register Now.
Please take a minute to sign up now, or call 1-866- 381-8446 (toll free in the U.S. and Canada) or contact us at http://intliving.com/contactevents
Here are comments from attendees of last year's 2016 International Living Ecuador conference:
"You have made it easy to connect with other people who have ideas and plans similar to my own." – Michael Ramsden
"Wow! The speakers and the large screens with their very professional slide presentations captivated my attention right out of the starting gate. The flow in which information was presented was very well organized." – Sandy Baker
"My wife and I have really enjoyed your presentations. It has been great to also meet privately with the presenters and get personalized guidance on all the actions we will need to complete our preparations and our planned move to Ecuador. Going through all of the steps on your own would be like reinventing the wheel. I would never have guessed that we could take advantage of some shortcuts that we found out about. Good job…………..Keep up the good work." – Dudley Hall
"This is well organized and everyone I've met has been very informative and nice. I'm exhausted and pleased!" – Meghan Shepard
"Excellent presentations, and all speakers willingness to be contacted is excellent." – Lee Black
"Fantastic info to better prepare and understand the current laws to purchase property. It was worth every penny fantastic well put together presentations." – Jose V Espin
"I enjoyed thoroughly the opportunity between the formal sessions to meet with the speakers and other representatives as well as to interact with the other attendees. The VIP room was wonderful and I really enjoyed it." – Melette Evans
"Loved the speakers who spoke with passion about where they lived, the life, the people and the communities they were involved in. Speaking about the ups and downs showed they weren't just blowing smoke, but truly love their lives here in Ecuador." – Teresa Drake
"This was all and more than I wanted to learn before I come down perfectly this fall." – Heather Peden
"Ur knocking it out of the park." – Steven Irby