In the Right Spots in Europe, You Can Retire in Style—in an Historic, Sun-Drenched Locale—for as Little as $35,000 a Year
Join Our International Living Experts in Person this Spring on the Sunny Algarve Coast to Discover Where and How You Do It in Communities Across Portugal, Spain, Italy, and France
Fast Track Europe: Lifestyle and Opportunity Conference


May 27-29, 2021
Crowne Plaza Vilamoura – Algarve, Portugal
Dear Reader,
A warm, sunny climate…fresh, healthy food…a welcoming expat community…friendly, helpful locals…lots to keep you entertained, from sailing to cycling to concerts, galleries, and more…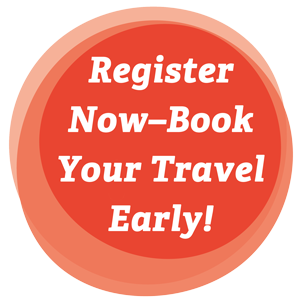 Portugal, Spain, Italy, France—they're all full of beautiful beaches and gorgeous, culturally rich historic cities and towns. They offer a high quality of life—yet the cost of living can be surprisingly low. For less than a month, a couple can live rich on a middle-class budget. With $4,000 to $5,000 a month, you could live large.
Of course, you've heard of Paris, Florence, Barcelona and the like. But beyond those well-known metropolises, you have the rest of a vast continent—a treasure trove of time-worn towns and affable villages… secret islands and dramatic landscapes. These are spots where old traditions hold sway, costs are far lower than what you'll find in the best-known cities, the food and wine are excellent, the culture is rich, the history deep, and the pace of life is slow and civil.
This May, we'd like to show you—in person.
Join our team of expats and experts gathering at a beachside resort on Portugal's Algarve coast for three power-packed days to share advice, insights, and recommendations so you have the inside scoop on where—and how—to do it. There's no more efficient—or enjoyable—way to jump-start your own European adventure than at our Fast Track Europe: Lifestyle and Opportunity Conference taking place May 27-29 on Portugal's Algarve coast. You'll hear about all sorts of warm, elegant, good-value retreats where you might be surprised to learn you can live well—for as little as $35,000 a year.
Portugal—Our # 1 Retirement Haven for 2020
Portugal offers a rugged coastline of cliffs, coves, and whitewashed windmills. Its Atlantic beaches resemble broad golden ribbons. Slumbering inland are historic castle towns. Small villages come surrounded by terraced olive groves, citrus orchards, and vineyards. Stone walls trail clouds of blue-mauve morning glory flowers… and wisteria drapes village homes.
This country comes in first as the world's best place to retire for 2020 in our International Living Annual Global Retirement Index—and it's with reason: Portugal is Europe's best-kept, best-value secret today—with first-world living for less. (Our correspondent there said her expenses fell to between 1/3 and 1/4 what they were in the U.S.)
A couple can easily live in a comfortable apartment, without a car, have funds for entertainment in addition to necessities, for as little as $2,200 a month. In beautiful Porto, for instance, one-bedroom rentals in town list from around $700.
As one pleased couple who moved from Corpus Christi, Texas to Portugal's Atlantic coast put it, "We think that our current home found us, because it's the perfect match. With three-bedrooms, this private house is fully-furnished with plenty of antique decorations to enjoy. It also features gorgeous views of the green, rolling hills and farmland that surround it. And what we love the most is the price of $388 per month.
"And since we are living so affordably, we can afford to travel to other parts of Europe. We just rang in the New Year on the border of France, outside of Geneva, Switzerland, enjoying a free stay thanks to housesitting.
"Continually, we have to remind ourselves just how lucky we are, retired early and living a dream life in Europe, on Portugal's stunning Atlantic Coast."
Of course, Portugal isn't the only place you can turn a European dream into reality (and do it on a modest budget)…
Life Is Good in Languid, History-Rich Spain
Spain hands you sophistication, charm, comfort. Imagine lingering into the wee hours over drinks in color-splashed cities… savoring scrumptious paella on a warm summer afternoon, the Mediterranean sparkling in the background… watching the moonlight play off the high walls of the thousand-year-old Alhambra… or sitting on a balcony in Seville overlooking the largest Gothic church in the world, sipping a chilled glass of cava…
In one Mediterranean big-city-in-a-small-package, for example, the plazas are filled with medieval buildings and narrow, winding streets of residences with lovely neo-classical facades. You're right on the coast, yet you can rent a one-bed, one-bath place from $900 a month. A couple can retire comfortably in all sorts of Spanish communities for as little as $2,390 a month.
One couple who traded Yuma, Arizona for Spain say the Mediterranean climate and the ease with which they can explore the rest of Europe were the real draws to their base in historic Girona. But the great-value prices make for a compelling reason to stay…
"Food is less expensive. Imagine going out for a 3-course meal and paying less than $30." Lower food costs also allow for more frequent opportunities to dine out.
"We often go out for breakfast and meet friends for coffee or drinks at least twice a week. We eat lunch at a restaurant at least weekly."
"Medical and dental care are excellent. The prices are about one-third of U.S. medical costs, if your insurance doesn't cover it. The cost of medication is significantly less. The total cost of many drugs is less than what my drug co-pay was when I was working."
Of course, Spain isn't the only slice of Europe that appeals if good weather, slow pace, and low costs are on your short list of requirements…
Italy Is Full of Warm People, Ornate Architecture, and Great Food
Italy is well worth your attention. There you'll find centuries-old olive groves… dramatic cliffs rising above the turquoise sea… time-burnished towns with ornate baroque architecture…and more. In this country's up-and-coming region, you'll find around 500 miles of coast lined with some of Italy's best beaches, enchanting countryside, and small towns and villages where you can snag historic properties that are move-in ready from as little as $70,000
When you join us this May, our Italy expert will fill you in on the many lesser-known hideaways where you can still embrace the spirit of the Italian lifestyle without breaking the bank. As reports, "Daily life is cheap. My morning ritual cappuccino costs only $1,30, while [my husband's] jolt of rich espresso is 80 cents. A kilo of pasta is 70 cents while our bread, a half-kilo loaf of crusty goodness, is less than $1.50, and lasts us two to three days." There's a distinct difference between "tourist Italy" and "affordable Italy" and she'll show you where you can live well for $2,000 a month, rent included.
"The sea, the air quality, the locally sourced fish, and the quality of life are just wonderful," says one happy expat couple who split their time between Austin, Texas, and a southerly town called Monopoli. "We live very well on our retirement income in Puglia."
"We pay $1,300 a month, including all the utilities, for a beautiful 1,000-square-foot, two-bedroom apartment with a terrace and sea views." Plus, they report that food in Puglia is cheaper than in the U.S. and that they can shop daily for fresh produce and fish when in Italy.
"Puglia is a good place to have a nice retirement. We are always busy, and there is never a boring day. We ride bikes, travel, entertain friends in our house, and go to concerts or to the opera house in Bari."
Life in France is Unhurried and Elegant
Then there's France. You might be surprised at how affordable life there can be as well. Even in the well-known Riviera you can winter over for $3,200 a month. In one belle-époque city on the Mediterranean, for instance, you can rent a place with a water view from around $1,000 a month.
After all, in France (and elsewhere in Europe), the average Joe doesn't make a whole lot of money. But he expects to eat well, dine out, have access to good affordable healthcare, enjoy excellent cultural offerings. It's just what the expectation is. And France delivers. You can live well for $2,083-$2,483 a month, all in.
"You'll find here that people really take their time to live in the now" says one expat who's fallen in love with life there. "They stroll through parks without hurry, even in the bustling capital of Paris. They hang their laundry to dry in the fresh air, humming along with patience and care, rather than stuffing things into a dryer for the sake of convenience.
"The most obvious evidence of this 'living in the moment' attitude is in their approach to food. Meal preparation and mealtime are enjoyed to the very last drop. It's rare to see people scarfing down their lunch on their way to a meeting, or eating at their desks, or, especially, eating in their cars.
"Instead, they'll sit down at one of the countless local cafés and wait patiently for the fresh-made meal to come out. In the evening they'll often prepare their own meals, usually from scratch, and then enjoy at the table without distraction, taking in the full experience of flavors, presentation, and company."
Full-Time, Part-Time… We'll help You Map Your European Retirement
You may be looking for a part-time getaway destination or maybe you're in the market for a full-time escape. Perhaps you like the idea of owning a place you can rent out so it pays for itself when you're not there. Or maybe you're simply looking for undiscovered getaway spots where you can afford to escape for 6 weeks a year. Whatever you're in the market for, when you join our Europe experts this May in the Algarve, we'll help you map out a path to follow.
If you're intrigued by Europe and its history… its romance and culture… then you are going to love this conference. Because we'll connect you directly to the people you need to know, we'll answer every last question you have (including the ones you haven't thought of yet), and we'll also give you a taste of life across the pond.
We've invited all our Europe-based country correspondents as well as additional experts. Among those you'll hear from are…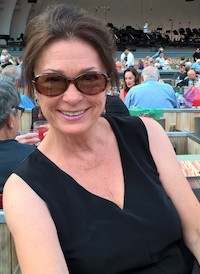 Tricia Pimental, IL Portugal correspondent. Portugal, which, as I mentioned, wins the top honor as IL's # 1 Retirement Haven for 2020, is the best-value locale in western Europe today. From its cosmopolitan north to its beachy south, our woman on the ground will take you on a virtual tour and show you all it has to offer. White-washed villages with terra cotta roofs…cobblestone streets and elegant palaces…sandy beaches and green golf courses…Portugal may be small, but it's rich with variety and filled with friendly locals.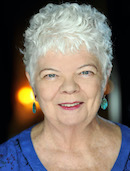 Marcia Scarbrough, IL Spain Correspondent. Marcia will share her favorite spots for pampered, good-value living in Spain, which represents one of the most affordable options for retirement in Europe. Based in Madrid, Marcia has traveled extensively and will show you where to turn your gaze…from warm coastal towns on the Mediterranean…to inland escapes…to arts-rich cities where you can enjoy museums, theater, and drinks in a tree-covered plaza.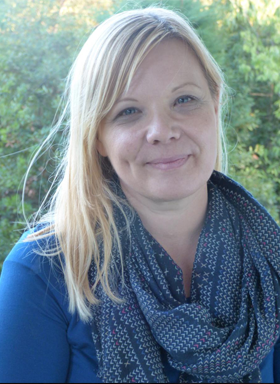 Tuula Rampont, IL France Correspondent. France is a land that seduces quietly. One minute you're a tourist, gazing up at the craggy peaks of the Alps, or wandering through a picture-perfect medieval village, or biting into a warm, flaky pain au chocolat in a Parisian café. And the next moment, you realize that you're in love. And you never want to leave. From sunny Provence to rugged Normandy and everything in between, France offers a sophisticated, foodie, arts-rich culture. And it doesn't have to break the bank. Tuula will be on hand to share her picks for the best-value escapes in this romantic country and help you figure out which one might be right for you.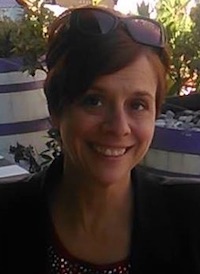 Valerie Fortney-Schneider, IL Italy Correspondent will be with us in Portugal to share insights about that country. The Italian lifestyle is undeniably alluring. A nation that puts emphasis on good food, human interaction, and simple pleasures is definitely doing something right. That's what draws many expats in – that and the gorgeous landscapes, historic sights, and the slow pace of life. This May, she'll fill you in on the many lesser-known hideaways where you can still embrace the spirit of the Italian lifestyle without breaking the bank.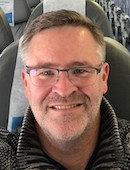 Jeff Opdyke, Editor of The Savvy Retiree, is based in Prague and he will be on hand to address the practical nuts and bolts of managing your money when you're spending time abroad, answering all kinds of questions—like what do about getting cash, using credit cards, paying rent and utilities, and more. Plus he'll also share insights about Central and Eastern Europe as well as smart spots in Europe for digital nomads, and more.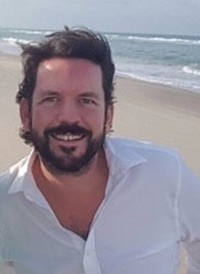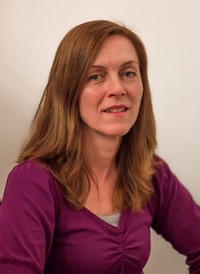 Ronan McMahon and Margaret Summerfield of Real Estate Trend Alert and Pangea, International Living's preferred real estate advertiser, will be on hand. From them you'll get the important insider guidance (and cautions) on buying in Europe, plus they'll reveal their top picks for real estate investment in Europe today—whether you're interested in a full-time escape or an income-producing property you could visit once or twice a year…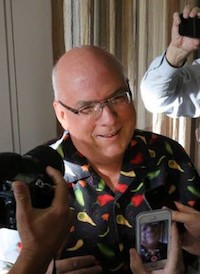 Winton Churchill, founder of Barefoot Consultants, will be on hand to show you how you could add to your retirement funds—and even bankroll your life overseas—with an income you take with you wherever you decide to go. You may not think you have a "portable" skill, but don't be so sure. Earning into your retirement years can have positive benefits beyond the bottom line, keeping your mind sharp, your social interactions strong, and increasing your quality of life. Plus, with an income that travels in Europe, you gain the benefit of flexibility in the ways (and the places) you can cash in.
And that's just for starters. The speaker list for this Fast Track Europe: Lifestyle and Opportunity Conference goes on…with local attorneys joining us…developers…local expats…real estate agents…
** Please note, the times, schedule, and speakers are subject to change – though these topics will all be discussed.
We'll Stay in Luxury at the Beach in Gorgeous Surrounds
We'll be hosting this three-day program at the lovely Crowne Plaza Vilamoura Hotel, on Portugal's Algarve. Here you'll be right on the sand…
Nearby you'll find five golf courses within five miles…and with the Algarve considered one of the finest golfing destinations in the world, you may want to come in early or stay late to ensure you get a round or two in on a course that combines links and fairways with cliffs, lakes, bunkers, and jaw-dropping views.
A hub for outdoors activities, from Vilamoura you could book a fishing trip or take a mountain bike tour or simply sit on the sand and enjoy the sun.
The town itself is anchored by its busy marina on the waterfront where you'll find plenty of bars and restaurants as well as a well-established yacht club. (You'll want to sample a Portuguese cataplana, a flavorful regional seafood dish with clams, parsley, olive oil, tomatoes, and more.)
The Crowne Plaza Vilamoura Hotel puts you right in the thick of things with great water views. The property also offers large swimming pools out on the sand. And there's a fitness center as well as two restaurants and a bar.
We've arranged a special reduced room rate for our conference attendees—just €168 for a single or double room—and that includes breakfasts, in-room internet access, and taxes. (No additional, hidden fees.)
You can fly into the Faro International Airport, which is just a 35-minute drive away or fly into Lisbon, which is a 2.5-hour drive. (You can also take the train from Lisbon in 3.5 hours.) We'll send you details about all these travel options when you call to register for this conference.
If you have questions or would like to reserve your place, call our events team now at 1-866-381-8446 (toll free in the US and Canada) or 1-410-622-3040 (direct).
Register Early—NOW—and You Save $200 Per Person
Please understand that attendance is limited by the size of the conference space we've booked. And we expect this event—being held in a lovely spot on the Algarve—to sell out, just as so many of our live programs have for the last 5 years.
Even so, it helps us to have a rough headcount earlier rather than later as we can better plan for staffing and printing materials and so on.
So that's why, in exchange for reserving your place now and letting us know to save a seat in your name, we'll take a full $200 off the price of your admission (and an additional $200 off your companion's ticket as well).
That means you attend the event for $1,245 $1,045 and your companion joins you for just $845 $645. But that price is only available until midnight on Wednesday, April 14, 2021.
In fact, you may well be eligible for additional savings as well. The $200 off for your Early Bird sign up is a discount ON TOP OF any others you qualify for.
There won't be a better-value time to sign on.
And I should say, too, that while the price goes up at midnight on Wednesday, April 14 2021, I cannot guarantee we'll actually still have seats available at that point. We may well sell out ahead of that date. So don't wait and miss out.
If you're at all interested in joining us, please let us know sooner rather than later to save a seat in your name.
Register by calling our events team at Opportunity Travel now at 1-866-381-8446 (toll free in the US and Canada) or 1-410-622-3040 (direct).
Save $200 with the Early Bird Discount Today…
PLUS Save Even More!
Save another $50 no matter when you register if you are an International Living Magazine subscriber. (Register by April 14 2021 and you pay just $1,195 $995.)
Save another $150 no matter when you register if you are a member of IL's Lifetime Society. (Register by April 14 2021, and you pay just $1,095 $895.)
Save another $200 no matter when you register if you are a member of IL's Publisher's Roundtable, Real Estate Trend Alert, or IL's Platinum Circle. (Register by April 14 2021, and you pay just $1,045 $845.)
Admittance is FREE if you are a member of IL's World Club or Explorer's Club.
Interactive, Useful, Personalized
This Fast Track Europe: Lifestyle and Opportunity Conference is geared entirely to helping you—in your individual situation—to find the spot that's right for you.
Everybody's path to Europe is going to look different. After all, what would make you happy might drive your neighbor nuts. We all have our own preferences, our own interests, our own lists of "must-haves" and "can't stands," our own budgets.
That's why this special 3-day Fast Track Europe: Lifestyle and Opportunity Conference is going to be super-interactive.
So, frankly, if all you want to do is sit back and listen to lectures, well…this might not be the forum for you.
But if you're ready for roundtable discussions, for answers…ready to pinpoint the spot that's right for you…ready to get an actionable plan to follow from where you are now…to your ideal retirement locale in good-value Europe…
Then I hope you'll join us…
Reserve your place by calling our events team now at 1-866-381-8446 (toll free in the US and Canada) or 1-410-622-3040.
We'll show you how and where—step-by-clear-step—you can embrace the life you want to have in a place that's perfect for you in Europe's best-value locales.
To register, call our events team now at 1-866-381-8446 (toll free in the US and Canada) or 1-410-622-3040.
I look forward to seeing you in May.
To Register, Call Our Events Team Now
1-866-381-8446 (toll free in the US and Canada) or 1-410-622-3040
Sincerely,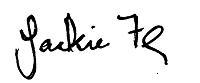 Jackie Flynn
Publisher, International Living
Special Add-On Workshop
How to Fund Your Life Overseas
with Winton Churchill
Thursday, May 27, 8 am-3pm at the Crowne Plaza Vilamoura Hotel
In addition to this special Retire Overseas Bootcamp program, we're running a special add-on workshop geared to give you an extra overseas jump start. If you like the idea of having an income you could earn from anywhere—and take with you to Europe (whether you plan a full-time or a part-time escape), then this program could be perfect for you…
Winton will show you how—by combining your experience, interests, and skills with today's mobile technology—you could earn an income from anywhere in the world.
** When you sign on for IL's Fast Track Europe: Lifestyle and Opportunity Conference, we'll send you more details about this add-on workshop.
To Register, Call Our Events Team Now
1-866-381-8446 (toll free in the US and Canada) or 1-410-622-3040
P.S. When you sign on to attend our Fast Track Europe: Lifestyle and Opportunity Conference, we'll give you something extra, too, at no charge…
We'll be recording this program—capturing all the advice, guidance, and recommendations from every expert in every session. And we'll sell the recordings to readers who couldn't be with us in Portugal in person.
But for attendees, access to the recordings is $249 FREE. They're our gift to you, a special thank you for attending in person.
And I know you'll find them invaluable. Because it means you can listen in again to any of the sessions you'd like. Again, this is a $249 value that's yours, FREE, when you reserve your place in Portugal for International Living's Fast Track Europe: Lifestyle and Opportunity Conference today.
To Register, Call Our Events Team Now
1-866-381-8446 (toll free in the US and Canada) or 1-410-622-3040
Day-by-Day Snapshot
International Living's
Fast Track Europe: Lifestyle and Opportunity Conference
May 27-29, 2021 – Crowne Plaza Vilamoura – Algarve, Portugal
Day 1 – Thursday, May 27
2:30 pm-7:30 pm (register 2:30-4:00 pm)
A country-focused afternoon followed by an opening cocktail party.
Day 2 – Friday, May 28
8:30 am-5:30 pm
A morning of sessions focused on choosing a place, navigating healthcare, buying, renting, and more. Followed by an afternoon of roundtable discussions and expert presentations.
Day 3 – Saturday, May 29
8:30 am-6:00 pm
A morning of sessions focused on earning overseas, house sitting, nuts-and-bolts for getting settled, and more. Followed by an afternoon of roundtable discussions and expert presentations. We'll end the program with an evening cocktail party.
** Please note, the times, schedule, and speakers are subject to change – though these topics will all be discussed.
To Register, Call Our Events Team Now
1-866-381-8446 (toll free in the US and Canada) or 1-410-622-3040
Airfare Bargains—Book Your Travel Soon!
Of course, flight prices and availability change by the day, but a quick search revealed some very good round-trip deals on offer right now for a week's travel surrounding this conference:
Chicago to Faro, Portugal on Aer Lingus $692
New York to Faro, Portugal on Lufthansa $614
Seattle to Lisbon, Portugal on United $758
Miami to Lisbon, Portugal on Iberia $572
The point is: Don't wait to make your travel arrangements. The earlier you book, the better the deal you'll likely get.
To Register, Call Our Events Team Now
1-866-381-8446 (toll free in the US and Canada) or 1-410-622-3040