In the Right Spots in Europe, You Can Retire in Style—in an Historic, Sun-Drenched Locale—for as Little as $35,000 a Year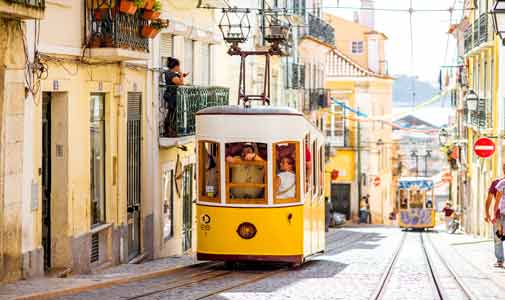 A warm, sunny climate…fresh, healthy food…a welcoming expat community…friendly, helpful locals…lots to keep you entertained, from sailing to cycling to concerts, galleries, and more…
Portugal, Spain, Italy, France—they're all full of beautiful beaches and gorgeous, culturally rich historic cities and towns. They offer a high quality of life—yet the cost of living can be surprisingly low. For less than $3,000 a month, a couple can live rich on a middle-class budget. With $4,000 to $5,000 a month, you could live large.
This May, we'd like to show you—in person. Join our team of expats and experts gathering at a beachside resort on Portugal's Algarve coast for three power-packed days to share advice, insights, and recommendations so you have the inside scoop on where—and how—to do it. There's no more efficient—or enjoyable—way to jumpstart your own European adventure.
Fast Track Europe Conference
May 21-23, 2020
Crowne Plaza Vilamoura – Algarve, Portugal
Call 1-866-381-8446 (toll free in the US and Canada) or 1-410-622-3040 now to speak with our events team at Opportunity Travel in Florida. You can contact them via email at [email protected].