Our Biggest and Best Look at Mexico Ever!
Few places are as full of life,
as colorful, magical, and as

affordable…as Mexico—where

you can enjoy a rich retirement on a

low budget of $1,800 a month or less

You're Invited to join International Living for Our First-Ever Fast Track Mexico Conference
Discover dozens of the country's best destinations—

beaches, highlands, colonial cities, resort towns, and more—

where your retirement can be carefree and affordable.
Dear International Living Reader,
The first thing you notice is the colors. Cobalt blue skies and turquoise waters…blindingly-white sand beaches.
Waterfalls of purple, yellow, and magenta bougainvillea tumbling over ancient stone walls.
Textiles and pottery in every shade of brilliant orange, scarlet, gold, and ruby…emerald greens and indigo blues…
Charming colonial towns where cobblestone streets wind past centuries-old adobe buildings painted in rich sunburnt hues of ochre and yellow and brown and coral…
The intoxicating richness of Mexico comes at you slowly and sweetly on busy city streets lined with stylish condos, designer shops, ritzy restaurants, artsy hotels…and along the cobblestone roads of small towns that weave past hardware stores, bakeries, cantinas, modest homes, and taco stands.
Life is lived with passion, in plazas and parks, in mercados and shopping malls, in wealthy colonias and poor barrios alike.
Few places are as full of life as Mexico is…
Yet as exuberantly as life is lived, it's somehow simpler here. No one cares how large your home is, how fast your car is, how fancy your clothes are, or how "smart" your phone is…
Instead, prestige comes from within and shows itself in the way you treat others…
A quick smile, a kind gesture, a big heart, quiet determination…these are the threads that weave the colorful, intricate fabric of Mexico.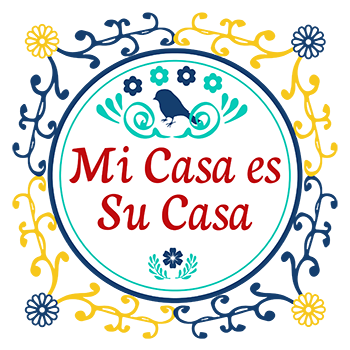 There's a saying here. "Mi casa es su casa." My house is your house. What's mine is yours.
It's a sentiment that's heartfelt. Mexico's doors are open. You are welcome to share la buena vida—the good life—here.
Maybe this is why more U.S. and Canadian expats have chosen to live in Mexico over any other country. They feel welcome here…safe and protected…far from the uncertainties of the rest of the world.
In Mexico, you can be happy.
The World's Top Retirement Destination

is Now More Affordable Than Ever

Thanks to today's currency exchange of the strong U.S. dollar against the peso, you can live a very rich life on a very low budget in Mexico…as little as $1,400 for a single to $1,800 a month for a couple, including your rent and a health plan.

I'll show you a detailed monthly budget in just a minute. I think you'll be amazed at how little things cost. Rent, food, utilities, entertainment, household help…you really can live a very rich retirement in Mexico on a modest income.

My name is Dan Prescher. There's no place like Mexico. I know that to be true. In the last two decades, I've lived in five different countries. And something keeps pulling me back to Mexico.

If I had to tell you in one sentence what Mexico means to me, I'd say "It feels the way a home should feel."

Comfortable. Relaxing. Safe. A place where people really care about you.

If you're close to retirement age, as I am, there are many reasons to consider Mexico. One of the most important is that it's one of the three countries that make up North America…You won't have to travel far to get there.

There are hundreds of flights every day from the U.S. and Canada to dozens of cities in Mexico…most of them will get you there in just a couple of hours.

And being part of NAFTA (North America Free Trade Agreement), you'll find all the modern comforts you'd expect in a North American country. Reliable high-speed internet…safe, well-maintained toll roads and highways…modern shopping malls, supermarkets and big-box stores you know from home, with most of your favorite brands in stock…

And especially if you're of retirement age, you'll appreciate the top-quality, affordable healthcare you'll find.
In Mexico, You'll Have Direct Access

to World-Class, Affordable Healthcare

I could tell you story after story…the real-life experiences of my friends living in Mexico…

My friend Joe had surgery to place a stent in a coronary artery. He raves about the care that he got…before, during and after the procedure…And in Mexico, it cost him 1/10th of what he estimates he would have paid back in Oregon.

Another friend credits his doctor in Guadalajara with saving his life after he was diagnosed with cancer. Easy injections of a drug known to be effective, but not yet approved by the FDA, and a deeply caring doctor made all the difference, he says.

In my own case, every time I've had to call for a doctor's appointment, if I mention it's urgent, I'll get in immediately…typically within 20 minutes.

The cost of an office visit? Just $17! I had a full blood panel and lab work for $80…an MRI for $250. And the taxi to take me an hour away to Guadalajara, wait while I have the MRI, and take me back home? Just $50!

The tests were all at state-of-the-art facilities, by the way. Very thorough but so affordable you can pay out of pocket and not think twice.

And yes, you can get full-coverage low-cost insurance plans in Mexico…a private plan with a $1,000 deductible, for instance, might cost you $2,000 to $3,000 a year. With your resident visa, you'll qualify for a free public healthcare plan (imagine that!) if you're over 60.

I'll share more about healthcare in Mexico in a minute. It's an important piece of the puzzle if you're looking to retire overseas. And it's one that Mexico delivers on in spades.

But first, there's another point I want to make.

Choosing a place to retire…or a place to really live—better than you ever expected—shouldn't just be about the low cost of living or the great healthcare or even about the gorgeous scenery and the great climate.

And not to take anything away from the Mexican people, because they really are very special…but there are nice, kind people everywhere…

No, choosing the perfect place for you to call home all comes down to you. What are you looking for? What do you need? What do you want?

I'd suggest you look for a place that delivers a total package…a place that hits on all cylinders and ticks off every single box on your wish list.

That's what Mexico is to me. And I think it can be your perfect place, too.

That's why International Living is hosting its biggest and best look at Mexico ever this coming February…
Find Out, Once and For All, if Mexico is

Right for You at…
International Living's 2018 Fast Track Mexico Conference
February 16-18
Join us and discover everything you need to know about Mexico to determine if it's your ideal retirement or relocation destination…
Come away with all the knowledge and contacts necessary to make your move with confidence.

For the very first time ever, we're bringing our best Mexico experts—from every corner of the country—together all in one place to share their insights and experiences about Mexico with you.
You'll meet dozens of reliable experts…attorneys who can help you with visas, property purchase and rental contracts…healthcare and insurance professionals who can explain all your many healthcare options…real estate experts…moving and shipping resources…tax experts…veterinarians who can reassure you about pet care, and many others.
Yes, you can legally own property in Mexico. Don't let anyone tell you that foreigners can't legally own property in Mexico. That's just not true. You can own it in your own name, just like in the States…or in a corporation…or via a safe government-sanctioned legal vehicle called a fideicomiso. All these options and more will be discussed when we meet in Mexico in February.
Did you know Mexico has a retiree discount program that offers many valuable benefits and can save you lots of money? At the conference, you'll also get all the details about Mexico's INAPAM program. Once you turn 60 you're eligible to join and you'll get money-saving discounts on a range of goods and services including food, medicines, transportation, recreation and leisure activities…even your property taxes and some utility bills.
And for sure there will be plenty of expats at the conference, from Mexico's very best expat destinations. They'll introduce you to the communities they love…and share all the details you need to decide if it could be right for you, too. Who knows, maybe one day soon you'll be their neighbor.
If you've ever wanted to discover, once and for all, if Mexico is right for you, make this conference your top priority for 2018.
You'll walk away with all the knowledge and contacts necessary to make your move to Mexico with confidence. And you'll have the tools in hand that will help you put your plan into action.
I'll share details about the conference in a moment and explain how to register.
But first, I want to introduce you to some of the great destinations that you'll want to know about if you're considering making Mexico your home…the destinations we'll cover in depth when meet in Mexico in February.
The Best Destinations in Mexico

for Carefree, Affordable Living

Lake Chapala is where I live with my wife, Suzan. Just south of Guadalajara, Mexico's second-largest city, this may be the world's easiest overseas retirement destination.

Suzan and I lived here early on, back in 2002 and now we're back…we just can't find a better, prettier, or more welcoming community… Everything you need is here, and because people from the U.S. and Canada have been retiring here for generations, almost all the locals speak English and many services (especially medical and dental) cater to older expats.

Suzan put together this brief video to help you understand why the Lake Chapala area is home to the world's largest community of foreign retirees.

If beach living is more your style, but you want all the trappings of a culturally rich city, I'd suggest you check out Puerto Vallarta. Join us for the Fast Track Mexico Conference in February and you'll discover how remarkably affordable it can be to live in this romantic Pacific Coast city.

This is the town put on the map by Richard Burton and Liz Taylor back in the 1960s—and for good reason. You can't help but fall in love with pretty Puerto Vallarta…one of the only historic colonial cities right on the water…with cobblestone streets and bougainvillea tumbling over adobe walls…but with a modern, sophisticated vibe. Nightlife and live music, theatre, art galleries, and gourmet restaurants…it's all here.

Puerto Vallarta itself is tucked between the lush green mountains and the cerulean blue waters of the Pacific Ocean's Bay of Banderas, the second-largest bay in the world where on any given day, you might see whales and dolphins jumping and sailfish soaring

You can spend your days doing any kind of water sport…fishing, kayaking, snorkeling, or just lazing on the beach in the sun with a cold cerveza or margarita—just $1 at Happy Hour—and a couple of shrimp tacos for a dollar each.

Or head just outside the city, north or south, to popular towns like Sayulita and to picture-postcard-perfect hidden beaches and crystal-clear waters that you may have all to yourself.

Of course, Mexico has nearly 6,000 miles of coastline. Something for ever beach lover.

From small surfing and resort towns like Huatulco and exciting Cabo San Lucas at the tip of the Baja Peninsula where the Sea of Cortez meets the Pacific Ocean, we'll share insights to the beach towns and coastal areas you might want to explore.

Some of Mexico's best beaches, of course, are along the Caribbean Coast in the area called the Riviera Maya that stretches from Cancun south to Tulum.

Sparkling white sands and turquoise waters, rimmed by emerald palms and bathed in balmy tropical sunshine…

There are plenty of towns here to choose from, from Cancun to Puerto Morelos to Playa del Carmen, Akumal, Tulum, and more…We'll introduce you to all of them when we meet for the conference in February.

You'll meet Don Murray, who lives in Cancun with his wife, Diane. They chose the Riviera Maya because, as Diane says, it makes her feel like she's "sparkling from the inside out."

It doesn't hurt, they say, that their cost of living is just $2,500 a month…and that includes the rent for their three-bedroom oceanfront condo.

Here's Don to tell you more.

Don and Diane also lived in Merida for a while, as Suzan and I did. It's a city we'd happily return to.

The capital of Mexico's Yucatan state, this is an old-world charming but modern city. Built atop a Mayan temple, in Merida you'll find centuries-old colonial homes, churches, and grand buildings.

It's the third-largest Spanish colonial district in the world, after Havana and Mexico City. It's been used as stand-in for Havana on movie sets.

You can buy an old colonial style home here—in need of restoration—for as little as $25,000 to $50,000.

Or get one that's already been renovated, with original colorful pasta tile floors, vaulted wood-beam ceilings, and a walled outdoor courtyard—for just $110,000.

Just 45 minutes north of Merida is Mexico's Flamingo Coast and that's where you'll find the country's best oceanfront real estate bargains, where a three-bedroom home right on the beach can be had for $150,000 or less.

But if more temperate climates are what you're after, head for the colonial highlands. Charming, culturally rich San Miguel de Allende, where daily temperatures average in the low 80s, is one place that deserves your attention.

San Miguel is consistently named by travel magazines as one of the world's most beautiful cities. For several years, including this year, it was named as the "best city in the world" by Travel + Leisure.

You'll find a vibrant cultural scene in this city, home to artists, authors, poets, musicians, and more, as well as great restaurants and lively nightlife. San Miguel is simply gorgeous…and it's Mexico's top domestic tourism destination.

International Living editor Jason Holland agrees with all the accolades. He lives in San Miguel with his wife, Liz, and two young sons. See what Jason has to say about life in Mexico.

Maybe you're sensing a pattern here? International Living's top editors and correspondents have all chosen Mexico…for all the reasons we've been discussing, and more.

Mexico is convenient, easy, the weather is great, and it's so affordable…I am certain you'll find the ideal place for you…one that delivers on all your lifestyle requirements and then some.

Guanajuato is another place well worth a look. It's where Glynna Prentice lives. She's International Living's Mexico editor, and she's been traveling far and wide in Mexico on your behalf for the last decade.

Just 90 minutes from San Miguel and 20 minutes from the international airport in Silao, Guanajuato is a lively university town…and one of Mexico's most beautiful cities, with winding cobblestone streets and historic homes and buildings painted in bright hues of red, yellow, orange, and more…

Every October, the International Cervantino Festival—the most important artistic and cultural event in Latin America—is held in Guanajuato, drawing artists and performers from around the world.

Here's Glynna to explain what she loves about her life in Mexico.

When you join us for the Fast Track Mexico Conference, Glynna will share more of her insights about Guanajuato, the city she calls home.

She'll introduce you to some other destinations in Mexico that deserve your attention. Like the charming Old-World city of Oaxaca…And the culturally rich central highlands city of Queretaro…

And the coastal town of Ensenada and the rich, fertile Valle de Guadalupe, Mexico's answer to California's Napa Valley where you'll find award-winning vineyards, olive groves, and more that thrive in the Mediterranean-like climate.
World-Class, Affordable Healthcare:

This is Where Mexico Shines

Glynna's also International Living's resident global healthcare expert, and at the upcoming conference, she'll fill you in on everything you need to know about your healthcare options in Mexico…

As a former healthcare industry consultant, this topic is something she's well versed in. And remember, she's chosen to live in Mexico. A big part of that is because of the state-of the art but affordable medical and dental care you'll find here.

Just to give you an example: With your resident visa, you'll have the option to use both the public and private healthcare systems.

If you're over 60, you can get a full-coverage private health insurance plan, on average, for just $1,600 to $2,150 a year…

Or join the new public healthcare program called Seguro Popular. It's free if you're over age 60…I don't know of anywhere else in the world where you can get this level of care…for free.

You'll get all the details at the Fast Track Mexico Conference.

Here's an idea that may very well pay for your trip to Mexico: If you need dental work, schedule an appointment before or after the conference. Excellent dental care costs so little in Mexico, you'll likely save enough over what it might cost in the States to pay for your trip.

But getting back to the conference…As I've said, there will be lots of expats on hand, too. If you've ever wondered what daily life is like in Mexico, you'll get all the answers.

Finding the place that's right for you…healthcare and insurance plans…confidently buying and renting property…shipping your household goods…(easy to do when you move to nearby Mexico)…banking, taxes, immigration and visas…all this and more will be covered.

This is the very first Fast Track Mexico Conference International Living will host in Mexico…our biggest, best, most detailed look at the country that's deservedly earned the title as the world's #1 retirement destination.

Ok… I promised to share some real-world cost-of-living info with you. Take a look at this chart.
| | |
| --- | --- |
| Housing (rental) | $750 |
| Utilities (electricity, gas, water, phone, cable, TV, internet) | $150 |
| Groceries | $350 |
| Entertainment (dining out and other activities) | $250 |
| Household help: (maid and gardener once a week) | $135 |
| Health plan (IMSS for 2 people—Seguro Popular is free) | $80 |
| Incidentals | $150 |
| TOTAL: | $1,865 |
This is an average monthly budget for a retired couple living in Mexico—and remember, I live in Mexico…so I can verify how realistic these numbers are…
Of course, costs will vary according to your personal circumstances. You could spend more…or less.
If you pay outright for your home you won't have any housing costs at all beyond some maintenance and upkeep. You may not need cable TV. If you live in the highlands, you probably won't need heat nor air conditioning, a big savings on utility bills.
My own costs for these same utilities last month—minus phone costs but including DirecTV—came in at less than $60.
When it comes to your internet and communication costs, you may see some variances there as well. The good thing is that communicating between the U.S. and Mexico has never been easier or more affordable.
I have a U.S. cellphone plan—with no extra international voice or data costs. Even from your Mexico landline you can call the U.S. for free these days. That's a big deal—so convenient and a huge cost savings.
Communication between the U.S. and Mexico has never been easier or more affordable.
But keep in mind If you like to eat out frequently, travel, play golf, scuba dive, and the like, you'll obviously spend more money.
Still, all these costs are far less than you'd spend for a similar lifestyle in the U.S.
By moving to Mexico, you may be able to reduce

your total living costs by as much as 65%

It's really easy to live really well on a modest budget. You'll likely have enough to splurge on things like spa treatments. A manicure, on average, costs just $5 to $10… A woman's color, cut, and style typically costs just $40.

Someone to clean your house might charge you $15. You can hire a gardener for $5 an hour. Home repairs, car repairs…all cost very little, thanks to low labor costs.

With what you'll save by living in Mexico, you can afford to travel more and treat yourself to all those things you've been looking forward to in retirement.

By the way, if you decide to buy a home in Mexico, you'll be shocked at how low your annual property taxes are…

Mine were about $120 for the 5,000-square-foot home Suzan and I owned in Merida. As my friend Gary will tell you, his property taxes today in Mérida are about $100 a year. Compare that to $11,000 a year he was paying in San Francisco more than a decade ago…

So are you ready to learn more about the conference and how you can find out, once and for all, if Mexico is right for you?
Property Taxes Are Just One Benefit to Home Ownership
in Mexico—Check Out These Property Bargains…

and Great Deals on Rentals, Too

If you've ever dreamed of owning a home on the beach or with a mountain or lake view…or a sprawling hacienda-style ranch or a gardener's-delight acreage, you're in luck. You'll find jaw-dropping low prices for both rentals and property purchases in Mexico.

For instance:

Lake Chapala
At Lake Chapala (where I live), a new 2-bedroom, 1.5-bath home with a mirador (rooftop terrace) with stunning lake views is selling for about 1.4 million pesos…or just $71,500 U.S. dollars. It has an open living/dining area and a community pool where you can watch gorgeous sunsets over the lake.

A fully furnished 2-bedroom condo in the gated community where Suzan and I've been living—also with a lake view is on offer for just $130,000. There's a heated community pool and Jacuzzi here, too, as well as a library, game room, fitness center, and more. (HOA dues are a reasonable $200 a month and that includes 24/7 concierge staff.) You can rent here full-time for just $750 a month.

San Miguel de Allende
Even in trendy San Miguel, you'll find big bargains. In the Los Frailes neighborhood (where Suzan and I loved living some years back), a beautiful two-bedroom home (also with sunset views of Presa Allende, a lake on the edge of town) features an open courtyard with a fountain, gorgeous terracotta tile floors and lots of natural wood throughout. A den could be enclosed for a third bedroom. This one is a steal at just $169,000.

Rentals are reasonable, too. A one-bedroom nicely furnished casita, walking distance from El Jardin, San Miguel's main plaza, rents for just $650 a month.

Merida
The charming Caribbean-flavored city of Merida is another place you'll find huge bargains. In the central historic district, most popular with expats, a sweet 2-bedroom/2-bath home (once part of an original historic colonial) has been completely upgraded while saving the original colorful pasta tiles. Hurry—the price has been reduced to just $62,000.

Another completely renovated colonial—with an amazing façade and, again, those fabulous, colorful pasta tiles—is selling for just $69,000. As you'd imagine in a city with such reasonable property prices, it's easy to find low-cost rentals as well. I've seen nice furnished rentals (that I'd consider myself) as low as just $300 to $400 a month.

You'll find bargains like these all over Mexico…

I could go on and on…right on the beach on Yucatan's Flamingo Coast, I've found a 3-bedroom/2-bath fully furnished condo, steps from the water, on offer for just $83,000. A large covered balcony overlooks turquoise waters…there's even a huge community pool. You can rent a furnished home here…with a pool…for as little as $670 a month.

Even in a resort area like Cancun you'll find reasonable rents. Don Murray (I introduced you to him earlier) rents a three-story, completely furnished penthouse condo right on the beach on the southern edge of the hotel zone. He has a birds-eye view of the glorious Caribbean Sea from his master bedroom. The guest bedroom and living room look out to the natural beauty of the turquoise lagoon. His rooftop terrace offers a 360-degree view of all of it. There's a pool, too. For all this, he pays just $1,000 a month!

Go farther south along the popular Riviera Maya for even more bargains. Our friends from Pathfinder International and Real Estate Trend Alert will be at the conference in February to share details of the fabulous opportunities they've identified in Playa del Carmen, Akumal, and Tulum…

If you're looking for a vacation or investment property with outstanding rental yields, you'll want to see what they've uncovered: Stunning condos in one of the world's most popular, in-demand tourist destinations for just $154,600 that can gross as much as $27,979 in annual rental income.

And you'll find similar bargains in trendy Puerto Vallarta on the Pacific Coast, in Cabo San Lucas at the southern point of the Baja peninsula, and many other destinations we can point you to.

My advice: Go now to take advantage of real estate bargains and all the other money-saving and life-enhancing opportunities available to you in today's modern, welcoming Mexico.
Let me show you what's in store for you when you

join us for the Fast Track Mexico Conference,

February 16 to 18…

These are just some of the topics that will be covered:
The best expat communities in Mexico for easy and affordable expat living, where you can quickly settle in and start enjoying life right away.
Your best resident visa options. There are several to choose from, but which is best for you? How many years do you plan to live in Mexico? Do you want to work? Or import your car? We'll discuss the options in detail at the conference and ensure you get the visa that's right for you.
Your healthcare options: how to qualify and what the costs are. (As I've said you'll be pleasantly surprised at the low cost of excellent medical and dental care in Mexico. And remember, the Seguro Popular health program is free if you're over age 60.)
All the details of how to safely purchase real estate. Legal processes and titling options are a bit different in Mexico and having the right guide to those is invaluable.
Mexico's best attorneys will be in the house to help you work through all the options that are best for you when it comes to immigration, property purchases, and more. If you had to pay for their time individually, well…even in affordable Mexico, you'd rack up a big bill.
But at the Fast Track Mexico Conference, you'll have direct access to these attorneys and other professionals.
You can ask questions and get reliable answers that pertain to your personal situation…and you won't pay a dime for these personal consultations.
We'll also provide guidance about shipping your household goods and driving your car to Mexico… Should you? What documents do you need, where do you get them and what do you do with them?
This is the kind of insider information you'll get at the conference. We'll clarify the import rules, explain how much cars cost should you decide to buy one in Mexico, whether or not you'll need a local driver's license and how to get one…and much more.
We'll explain how to structure your finances… where to bank, how to pay your bills…
How to get mail delivered…
We'll discuss your communication needs, and the kind of phone and internet service you might expect in Mexico…
What kind of documentation do you need to bring your pets to Mexico? You can be sure we'll cover this important topic…
And we'll offer the inside line on what to expect in the way of taxes, both at home and in Mexico (not much, thankfully)…and much, much more.
Importantly, you'll discover how to save money when you live in Mexico.
It's not just about shopping in the local farmer's markets or eating the delicious local food. It has more to do with picking the right place to settle…choosing the right kind of home to live in, and so on…
At the Fast Track Mexico Conference, you'll get all of the best insider tips and insights from dozens of experts with decades of experience in Mexico.
Here are just a few of the experts who'll be on hand for this groundbreaking conference. Remember: they're not just presenting their topics. One of the primary seminar benefits is that they'll be available to spend time one-on-one discussing your own situation.
Glynna Prentice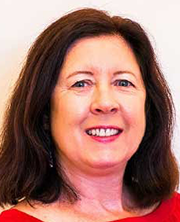 As International Living's Mexico editor, Glynna will share her favorite spots for good-value living in Mexico…some inland, some coastal…and more than a few places you've likely never heard of before but are well worth your consideration. For more than a decade, Glynna has been living in Mexico, first in seaside Campeche and now in the charming central highlands city of Guanajuato. She'll bring her experiences and insights to the table and help ensure that you're on the right path when you move to Mexico yourself.
Suzan Haskins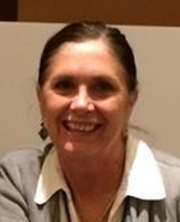 As Senior Editor for International Living for nearly 16 years now, Suzan has traveled extensively in Latin America, searching for the world's best and most affordable lifestyle opportunities. She has lived in Ecuador, Mexico, Panama, and Nicaragua, and currently lives in Mexico's Lake Chapala area. Suzan will be on hand to explain why she's returned to Mexico, as well as about the general benefits and challenges of expat life.
Jason Holland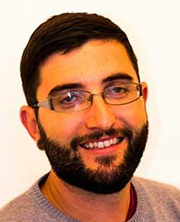 Jason had the benefit of living overseas from an early age. His father worked for the U.S. government in Turkey, Germany, and Spain. Jason was born in Madrid and spent most of his childhood in Spain. Today, he lives with his wife, Liz, and two young sons in San Miguel de Allende. Sense a pattern here? The majority of International Living's long-time editors have chosen Mexico for their home base. At the Fast Track Mexico Conference, Jason will be one of the expert speakers that will help you understand exactly why that is.
Don Murray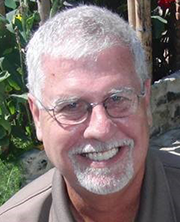 Don Murray and his wife, Diane, live in Mexico's Riviera Maya where they enjoy Caribbean beach life. A Vietnam veteran, Don eventually ended his military service in Alaska. He then spent over 20 years in The Last Frontier, flying small bush planes, operating a commercial hovercraft and raising two sons. He and Diane first retired to Ecuador's northern coast for a couple of years before making their move to Cancun. In addition to his writing assignments for International Living, Don and Diane also operate a Dental Tourism business in Cancun.
Margaret Summerfield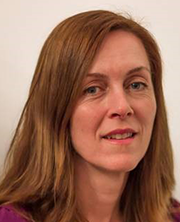 Born in Ireland, Margaret has spent her most of her adult life living outside her home country. She now resides in the Casco Viejo neighborhood of Panama City, Panama—and from there she travels extensively in her role as Managing Director for Pathfinder, International Living's preferred real estate advertising partner. She's logged hundreds of thousands of miles traveling in Central and South America, scouting new properties, and new opportunities, off the beaten track.
Warren Hardy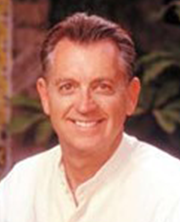 Founder of the Warren Hardy Spanish School in San Miguel de Allende, Warren's guidance to Mexico and the Spanish language is invaluable. His specialty is helping expats quickly and easily get up to speed speaking Spanish—and he gears his programs specifically for older learners. At the conference, he'll help you understand why it's important that you're at least a functional Spanish speaker when you live in Mexico…and he'll show you—right there on the spot—some tricks to make it far easier than you imagine.
Winton Churchill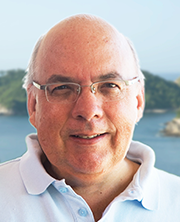 Winton Churchill, who lives in Mexico and splits his time between San Miguel de Allende and Huatulco, is founder of the Barefoot Consultant an international training and consulting company that can help you make a living from anywhere in the world by tapping into your own skills and career experience. "By taking charge of their earning power, the baby boomer generation now has the power and access to put their skills and abilities on the global market regardless of where they live or work now," he says.
Note: Both Warren and Winton will offer an optional hands-on workshop on the first day of the Fast Track Mexico Conference. Details will be sent in your registration confirmation package.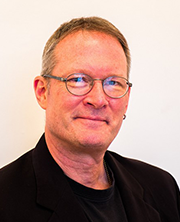 And of course, I'll be there, too. I'm Dan Prescher, and I'll be your emcee for this conference. As special projects director and media director for International Living, I've traveled all over Latin America researching and writing about everything from deserted beaches to bustling world-class cities where life is good and costs are low. Along with my wife, Suzan Haskins, I'm a four-country expat and I look forward to sharing with you some of the reasons Suzan and I have returned to settle in Mexico.
Note: Due to unforeseen circumstances, it's possible the speakers may change. Other experts, however, will take their place covering the same topics.
And yes, you'll meet many other professionals… attorneys, medical care specialists, veterinarians, insurance providers, real estate professionals, business experts, and more who will address your more specific "nuts and bolts" issues of relocating to Mexico.
There will also be plenty of expats from every corner of Mexico who will share their stories with you. They left the U.S. or Canada for a variety of reasons…but for sure to escape high costs of living and frigid winter temperatures. To a person, they've found the American dream alive and well…still in North America, but in Mexico. They'll tell you the unvarnished truth about life in Mexico…the good, bad, and the not-so-good.
Believe me, this firsthand information is worth its weight in gold.
You'll walk away from this conference with a well-planned, streamlined course…an action plan that will have you quickly on your way to your new, more satisfying life in Mexico.
If you've wondered or worried about how you might ever pull it all off…making a move of this type…worry no more.
I hope you'll join us when we meet in Mexico in February. What a great time to escape the snow of a cold northern winter and spend your days in warm, sunny Mexico.
Be sure to plan for a few extra days before or after the conference to explore and discover some of the destinations we'll introduce you to.
We're Excited to Host This Conference
in the Most Beautiful, Exciting

Historic City in the Americas

You can easily do that from beautiful, culturally rich Mexico City, where the conference is being held. A luxury executive bus from the city to Guanajuato, San Miguel de Allende, or Lake Chapala takes just a few hours.

Or hop on a plane and be in Puerto Vallarta, Cancun and the Riviera May, Merida, Cabo…in just 2 hours or less.

Fares on Mexico's new discount airlines cost as little as $39 one way to these destinations. By the way, these are brand-new planes and the customer service is top notch.

For sure, though, I'd highly recommend you take this opportunity to schedule a day or two to tour Mexico City, one of the most beautiful and exciting cities on the planet.

It's been called a "Renaissance City" by the Wall Street Journal, The New York Times, and just about every travel guide and travel magazine for reinventing itself over the last decade.

Lonely Planet says "First-time visitors are surprised at how safe it feels."

Mexico City is "safe for Americans," writes Forbes, adding that the city, is, "in fact, safer than some American cities."

Even the U.S. State Department, which conservatively issues worldwide travel warnings, does not have a travel advisory in place for Mexico City.

Come to Mexico City and, as I did, you'll fall in love with this city that's the beating heart of Mexico, with a cultural heritage spanning seven centuries, with more museums that any other city, gorgeous parks and public spaces, and some of the world's best restaurants.

The Fast Track Conference will be held at the Hilton Reforma in Mexico's Centro neighborhood.

It's across the street from the gorgeous shady Parque Almeda, a Sunday favorite for families strolling its sidewalks, children playing in the many fountains, and lovers snuggling on park benches.

At the west end of the park, directly across from the hotel, is the Diego Rivera Mural Museum, home to his famous mural, "Dream of a Sunday Afternoon in Alameda Park."

Just down the street at the other end of the park is the legendary Bellas Artes opera house with its art deco interior where you can catch a performance of Mexico's amazing Ballet Folkorico…

A 20-minute stroll along a pedestrian walkway will take you to the city's huge central plaza, the famous Zocalo, where you can visit the massive Baroque-style Metropolitan Cathedral—the first and largest cathedral in the Americas.

Across from the Zocalo, you can explore the presidential palace—free to the public—that houses Diego Rivera's famous murals depicting the history of Mexico.

No trip to Mexico City is complete without a visit to these sites, and to the Templo Mayor, next to the cathedral.

Just discovered in 1978, this temple is thought to be on the exact spot where the Aztecs saw their symbolic eagle perching on a cactus with a snake in its beak—the symbol of Mexico today. In Aztec belief this was, literally, the center of the universe.

All these famous sites and more are just a short walk from the hotel where the Fast Track Mexico Conference will be held.

You'll also find all kinds of restaurants, sidewalk cafes, and more. On the ground floor of the hotel itself is the famous El Cardenal, one of the city's best and most authentic restaurants, serving traditional Mexican and colonial dishes Mexico is famous for.
One of the Best Hotels in One of the

Most Exciting Cities on the Planet

The Hilton Hotel Reforma is one of the best hotels in one of the most exciting cities on the planet, earning the TripAdvisor Certificate of Excellence for outstanding guest reviews five years in a row.

Just 20 minutes from the international airport, this 4-star hotel offers everything you might expect in luxury accommodation in a world-class city.

But when you join us for the conference, you won't pay anything close to luxury hotel prices.

We've negotiated an unbelievably low rate for conference attendees. Just $150 for a single and $160 for a double room. And with your foreign passport and credit card, you won't pay any added hotel taxes—a 16% savings over local prices.

This is a real bargain for a luxury hotel in one of the world's best cities and the Hilton has agreed to honor it for three or more days on either side of the conference, depending on availability, so take this opportunity to extend your stay and explore this magical city.

I'll tell you how to register in just a moment. But first…

We've got a full schedule planned for you…and we're mixing business with pleasure.

The conference will kick off on Friday, February 16th at 4 PM with two hours of general sessions to introduce you to some of our key experts and staff members.

After that, during our special welcome cocktail party in the networking and exhibit hall, you'll have the opportunity to chat with the speakers, exhibitors, and your fellow attendees.

(By the way, this "networking" with the expert speakers, exhibitors, and your fellow conference attendees is worth the price of admission alone. When you're ready to move to Mexico you'll have valuable contacts in place…friends on the ground who can advise and support you every step of the way.)

The networking and exhibit hall will open bright and early at 8:30 on Saturday and Sunday mornings and general sessions will kick off at 9:00 AM and go until about 5:30 PM.

There will be 30-minute coffee and networking breaks in the mornings and afternoons and a reasonable 75-minute lunch break so you can get out and enjoy the sunshine…

And on Saturday evening, our always-exciting VIP event for Roundtable, Lifetime, RETA, Platinum Circle, Explorers Club, and World Club members is planned to take place in a very special location.

You'll get more information in your confirmation letter and we'll send you a detailed schedule a week before the event.

After our full day of sessions on Sunday, we'll enjoy our Farewell Cocktail Reception, and you'll be ready to do some firsthand exploring of Mexico.

Once you register, we'll start sending you updates. There will be some optional tours you may want to join before or after the conference.

Note that two special optional workshops are planned for the morning and early afternoon of February 16th, before the conference begins.

Winton Churchill of Barefoot Consultants will host an optional hands-on workshop to show you how to tap into your own skills and career experience to make a living from anywhere in the world.

And Warren Hardy will host a special optional workshop that will have you speaking the Spanish fundamentals you'll need to get the most from your experience in Mexico.

Watch for details of these optional tours, workshops, and more, coming your way in your registration packet and conference updates.

This Fast Track Mexico Conference is designed to bring you up to speed on everything you need to know to make Mexico your home.

Think about it. Try to gather this information on your own, and you'll spend thousands of dollars, and months of your time. Knock on doors, search the internet, sit in lawyers' offices, and hang out with real estate agents, it would be impossible to assemble the body of knowledge that we've pulled together for this conference.

It's a good investment of time and money for anyone who's considering making a life in Mexico…well worth every penny you'll pay to attend.
Register Your Place Now…
and Get a Comprehensive,

Money-Saving FREE Report
This conference is sure to sell out. It's been a few years since International Living hosted a conference in Mexico, and the first time ever for a Fast Track Mexico Conference.
We know the demand is there. I can't tell you how many emails, website, and Facebook comments and queries we've received inquiring about this event. And the fact that this conference is being held in, arguably, the most beautiful and exciting city in the Americas…well, my advice is BOOK NOW…today…while we can guarantee you a seat.
Not only that, after the conference, you'll get access to all the presentation recordings from the event—somewhere around 16 hours of recordings, yours to review whenever you like, as many times as you like…
Here's how it breaks down: You attend the event for just $1195 and your companion joins you for just $795.
But don't wait that long to register. We can only seat so many in the conference hall and when all the seats are taken, that's it. There's no way we can add more.
So act now to save your seat.
And take a look: You may be eligible for an even bigger discount.
There won't be a more affordable time to sign on.
Register now by clicking this button:
Your FREE Early Sign-On Bonus: And when you register now for the Fast Track Mexico Conference, we'll send you one of the most valuable reports about Mexico we've ever developed. This report can save you boatloads of time and money when you move to Mexico.
It's called Your Dream Retirement: Six Mexico Destinations Where You Can Live the Good Life for Less, and it was created specifically to deliver actionable information and real examples about life in Mexico and details about why it's the world's top retirement destination.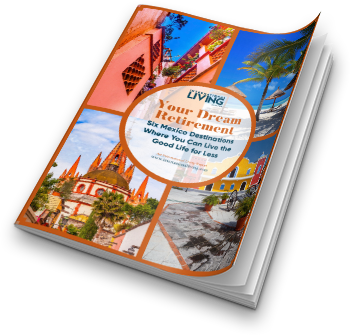 No matter your budget or lifestyle, you'll learn how you can live the life of your dreams in the best expat and retirement communities in Mexico.
And before you even get to the conference, you'll know exactly where to focus your energies in order to make the most of it…
You'll know which regions interest you, what kinds of amenities and benefits you'll find and how much it costs to live there.
And you'll have a very good idea of the communities you'd like to explore after the conference.
To get this report in your hands as quickly as possible, we'll send it electronically to your email inbox as soon as you register for the conference.
Register now and collect your free report.
Just click this button now:
Register now for the Fast Track Mexico Conference.
It's an incredible bargain for two-and-a-half days of information-packed meetings, and access to reliable experts and expats ready to share their firsthand experience. Plus, you'll get the special report, Your Dream Retirement: Six Mexico Destinations Where You Can Live the Good Life for Less, and access to all the recordings from the conference.
If you prefer to register by phone or have some questions, just call 1-866-381-8446 and a member of our conference team will help you.
Once you register, we'll send you a confirmation letter with all the hotel details, information about getting to Mexico, the optional tours and workshops, and more.
As I've said, this is our first-ever Fast Track Mexico Conference. We've put it together to satisfy a huge number of International Living readers like you who've expressed an interest in discovering more about Mexico, the world's #1 retirement destination.
And we know it will sell out quickly. So please register now to save your seat.
Sincerely,

Dan Prescher
Special Projects Director, International Living
P.S. Bigger numbers of U.S. and Canadian retirees are moving to Mexico than any other country. If you'd like to be among them, we'd like to help you do that in the easiest, most affordable way.
All the details you need to know to find the best options for your personal circumstances will be covered. All the experts will be there to answer your questions. And you'll walk away with a complete resource rolodex so you can reach out to them any time in the future.
Plus, once the conference is over we'll send you—FREE, with our complements—the full recordings package from the conference. Two-and-a-half days' worth of information you can review any time you like.
The Fast Track Mexico Conference will have you on a streamlined path to making warm, sunny Mexico your home, I'm certain of that.
So don't let anything stop you from acting on your dreams. You can take that first step now, today, at a big discount. Register now to guarantee yourself a seat and to take advantage of any additional discounts you're eligible for.
You'll have time to review the details before you place your order.
Once you register, we'll rush you your free report, Your Dream Retirement: Six Mexico Destinations Where You Can Live the Good Life for Less, along with your confirmation letter with the details you need to make your travel and hotel arrangements.
I look forward to meeting you at the conference and helping you find your way to a new, better retirement in colorful, convenient, culturally rich, affordable Mexico.