What are you looking for in your retirement?
Jim Gault and his wife, Abbe, wanted a place with
clean air and beautiful empty beaches for long walks…

a place where, in just a few hours, they could escape

to cool-climate mountains or get a "big city fix."

In other words…they wanted it all.
That's exactly what they found
in a little-known corner of Panama.
Here, you can slow down and have the life you've always wanted…
Best of all, you can live this
dream life on a Social Security income.

Dear International Living Reader,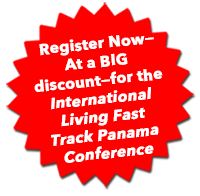 When Jim and Abbe Gault told their friends and family they were retiring to a tiny beach town in Panama, they were met with incredulous stares and one big question: "Are you crazy?"
"We don't think so," Jim and Abbe answered back. "We think we're making a very smart move."
You see, Jim and Abbe had enjoyed successful careers as corporate consultants and they understand how important expert advice is in life-changing decisions.
"We knew we wanted to live in the tropics but not in a hurricane zone," Jim says, "and that's Panama. And there are so many great communities that cater to a variety of lifestyle needs…from the big city to beach towns, mountain towns and everything in between.
"Our next logical step was to go to Panama to the International Living conference held there. That was in 2014…and here we are now, living the retirement of our dreams."
It was at that Panama conference, Jim says, that he and Abbe heard about a corner of the country they'd not yet explored. But it sounded ideal…a small-but-friendly expat community and welcoming locals living happily together in a typical Panamanian small town…and nearby, long stretches of nearly deserted beaches they could have almost to themselves.
Today, Jim and Abbe live in that little town.
"The town square is the center of activity," Jim say. "Everything centers around that… We have markets, art festivals, celebrations, you name it."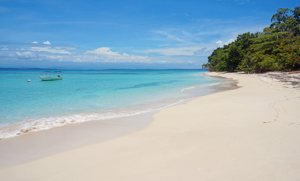 Just a few minutes away, he says, "You can go on the beach with a cooler. Let me repeat: There are no cooler police. I can drive my 4X4 on the beach at low tide and there might be four people on the beach and two of them have dogs with them. It's a far cry from what I am used to, growing up in New Jersey, where there were thousands of people on the beach."
Plus, Jim says, there is plenty to do here. "Fishing, hiking, yoga, surfing, swimming. There are good restaurants where you can get lunch for $3.50 to $5 or dinner for $7 to $14. With a drink and a 10% tip, we never spend more than $30."
There's a real sense of community here, Jim adds. "If there's a car broken on the side of road, people will stop to help. If you trip and fall on the street, people will pick you up. The locals have welcomed us and in turn, the expats get involved in the community. We've painted the fronts of homes on the main street and around the plaza and we help with spay and neuter clinics, to name a few…"
Even though there are more affordable nearby communities to live in…with fewer amenities… Jim says, "Bottom line: A couple can live very comfortably here on $2,000 per month."
Many couple's budgets are between $1,500 and $2,000 per month, Jim says. "Some rent and some own. If they rent, they pay $800 to $1,000 a month. They usually own one older vehicle and still eat out one or two times a week.
"If you own, as we do, you have more discretionary income for more meals out, but of course you also will be paying for all your home improvements and repairs. Being close to the ocean makes for more home maintenance."
A few budget items to consider, he says, "Few expats have medical insurance because medical care is very reasonable. Others have inexpensive private insurance that costs $1,000 to $2,000 a year per person and covers them here and when they travel internationally, although not in the U.S. Food is 25% cheaper and much healthier than the U.S., especially meats. Not long ago somebody posted on WhatsApp that they had extra tuna they'd just caught. I ran out and bought 10 pounds for $20."
But cost alone should be only one factor in deciding to move to Panama, Jim says.
"Expats value the improved QUALITY of life…the beautiful empty beaches, the camaraderie and small-town feel, the friendliness and helpfulness of the people, and the adventure of it all. They gladly exchange a U.S. lifestyle to have these benefits."
How can you find the high-quality,
low stress lifestyle Jim and Abbe have?
Join us for the
2018 International Living

Fast Track Panama Conference
I'm Jackie Flynn, publisher of International Living.
When you join us for our 2018 Fast Track Panama Conference, you'll discover, as Jim and Abbe did, all the benefits of life in Panama. (I'll share more of their story in a moment.) You can be sure we'll speak to the challenges, too. When you leave the conference, we want you to be well prepared to move forward on your plans with confidence.
One of the most important benefits that draws retirees to Panama, of course, is the country's world-class retirement program. You can be sure we'll cover that program in detail. You'll walk away knowing exactly how to qualify and how to use the program to your best advantage.
Panama's Pensionado Program is the most generous and appealing program of special benefits you'll find anywhere in the world today.
And no matter which attractive resident visa you choose when you move to Panama, you can qualify for Pensionado Program discounts.
As a pensionado in Panama, you're entitled to:
50% off entertainment—such as movies, theaters, concerts, and sporting events—anywhere in the country
50% off closing costs for home loans and more…
50% off hotel stays from Monday through Thursday
30% off hotel stays from Friday through Sunday
30% off bus, boat, and train fares
25% off airline tickets
25% off at restaurants
20% off medical consultations
20% off professional and technical services
15% off hospital bills (if no insurance applies)
15% off dental and eye exams
10% off prescription and over-the-counter medicines
And more…
You're also entitled to a one-time exemption from duties on the importation of your household goods (up to $10,000) and tax exemptions on the importation or local purchase of a car.
But don't just take it from me…
The AARP says that Panama is a "smart choice for retirees who want it all."
Business Week dubbed it "the New Florida."
And the Washington Post says: "With all of its benefits and active expatriate community, Panama is among the most affordable and appealing options for retirees."
In Panama you can have it all: a cosmopolitan capital city with one of the world's largest financial districts…hundreds of miles of spectacular beaches…highland retreats with green valleys where the weather is spring-like, even in January and August…and as Jim and Abbe Gault can tell you, there are never any hurricanes.
So please, don't put off your dreams of a better, less-stressful (and lower cost) life any longer…
Plan Now to Join us (and dozens of
knowledgeable Panama experts) for the…
International Living Fast Track Panama Conference
June 7-9, 2018
Hilton Hotel

Panama City, Panama

Join us and discover everything you need to know about Panama to help you decide if it's your ideal retirement or relocation destination…
Come away with all the knowledge and contacts necessary to make your move happen with confidence.
For decades now, International Living has been sharing information about all that Panama has to offer. As quality of life deteriorates elsewhere in the world, Panama just looks better and better.
Nowhere else can you enjoy such a comfortable life…with a year-round mild tropical climate, excellent medical care, fresh, healthy food straight from the farmer's truck…and a retirement incentive program that's truly welcoming of expats…
Panama is one of the world's most popular retirement destinations. And there are so many more reasons why…
Panama meets all the criteria on most anyone's "perfect overseas lifestyle" checklist:
Close to the U.S. (just a 3- hour flight from Miami)
Politically stable and business friendly
Mild weather, with a climate for everyone, from tropical beaches to temperate mountains
Top-quality healthcare—the gleaming new Punta Pacifica Hospital is affiliated with Baltimore's renowned Johns Hopkins Medicine
No income taxes on foreign-earned income
Importantly… A new tax law goes into effect on January 1, 2019, which reduces current property taxes to about half as much (typically just an incredibly low .5% of the value of the home). And you can still get tax exemptions on some properties constructed in the last 20 years. (All the details will be forthcoming at the conference.)
Plus, there are many things that are unique to Panama that you may not be aware of:
The U.S. dollar is the official currency—no confusing conversions to deal with
You can drink the tap water almost anywhere
There's a built-in community of helpful English-speaking locals and expats, and…
It's very affordable—a couple can live comfortably on just $1,995 a month or even less!
I'll explain more in a moment about how comfortable and inexpensive it is to live in Panama. But first, I want to introduce you to a few more expats that found retirement paradise (and much more) in Panama…
"Thanks to the pensionado discounts, there's
no better place for a retiree than Panama."
Before we move on, I'd like to share some stories of other expats who have made Panama their home.
As Nanette Witmer (a single woman) says, "I knew if I was ever going to enjoy retirement on my terms, with my budget, I would have to look for a place to live that had a lower cost of living. And I wanted to live somewhere warm…a place where I could have my windows open all day…"
As she explains, she found what she was looking for in Panama—largely thanks to those special pensionado discounts she receives. (See sidebar…no matter what visa you choose in Panama, you can qualify for the program's special discounts and incentives.)
"To give you an idea of how the discount can help with everyday costs, I get hotel discounts of 50% off Monday through Thursday and 30% off for Friday, Saturday, and Sunday. These discounts apply to the rack rate, so ask for them at the time of booking and make your reservations directly with the hotel instead of online.
"I went for mid-week outing to the beach. I didn't even make a reservation beforehand but asked for my jubilado discount when I arrived at the hotel. I was told the rack rate was $95 so I was charged $47.50 plus tax for an overnight stay. Not bad for an ocean view room."
Plus, says Nanette, she gets discounts on public transport…on domestic flights within the country and on international flights that originate in Panama… She gets 15% off services in hospitals and private clinics. Medical doctor's fees are reduced by 20%. Dentists give a 15% discount. All doctor's prescriptions and over the counter medicines get a 10% discount, even including aspirin.
"Adding up my discounts on health insurance and car insurance saves me a little over $200 a year," Nanette says. "For example, a recent eye exam with a local optometrist was reduced by 15%. An MRI that would have cost me $600 was reduced to $510 with my 15% off or $90 discount."
The entertainment discounts are great too, she says. "I get 50% off tickets to movies, theaters and all sporting events like baseball games and soccer…so first-run movies that normally cost $3.50 set me back just $1.75.
"One of my favorite discounts is on my electric bill. When it's hot and I put on the AC, I don't think about how much it is costing me because I get a hefty 25% discount on my monthly bill."
Eating out is also cheaper, too, Nanette says. "Sit-down restaurants offer a 25% discount when you purchase a full meal. Fast food restaurants give a 15% discount. My favorite take-out large pizza that runs $10.99 drops to $9.34 when I use my discount."
With its excellent infrastructure and healthcare system, no hail storms, tornadoes or hurricanes, and the low cost of living, she says, Panama ticked all the right boxes.
Nanette lives simply—you might even argue frugally. But she lives happily and without worry. And she says, "My budget for living in Panama is $1,000 a month."
"Adding up all the savings in a month…in addition to the already affordable cost of living…it's not hard to see how inexpensive living in Panama can be."
Canadians Barry and Louise Belisle have a similar story…. They've "found paradise" in Panama…
As Jim and Abbe Gault did, Barry and Louise Belisle attended an International Living conference. After some exploring, they found a home in a Pacific Coast community not far from the beach and they bought it on the spot. Like the Gaults, they wanted to live in a place with no natural disasters and a tropical climate with inexpensive, good healthcare. Panama offered all that and much more.
The house needed renovation, but the price (just $115,000) was hard to walk away from. Every day is a flip flops kind of day," they say. "Local beer still sells for 53 cents a can and a good bottle of rum can be had for under $10."
Barry and Louise have been living happily in Panama well over a decade now. Louise is the president of the local social organization, with hundreds of members who meet monthly for coffee socials and other events. Every year, the group raises money to fill baskets with basic food items for families with special needs children.
"This past year we filled 80 baskets with food, toiletries, toys, school supplies and even some phone cards," she says. "It's truly special to see the smiles on the faces of these families… It's a magical day for both expats and the families who exchange plenty of hugs and smiles."
Barry and Louise couldn't be happier. Just look around this place," Barry says, "we're living in paradise."
When you join us in June for the 2018 International Living Fast Track Panama Conference, you'll learn how to turn the retirement you've been dreaming of into reality. You may even find you'll be able to retire earlier than you ever thought possible.
You'll meet the long-time expats—like Jim and Abbe Gault, Nanette Witmer, Barry and Louise Belisle, and more—along with the most-reliable, well-established experts who can help you make your move to Panama…full- or part-time…as easy as possible. (You won't find this level of expertise anywhere else.)
Let's talk more about the real cost of living in Panama…
Panama is not the least-affordable place in the world to retire. But it's certainly not expensive at all. You'll find your income goes much, much further than it does in the U.S. or Canada these days.
Remember, Panama offers you a "no sacrifices" lifestyle. You'll find modern shopping malls, supermarkets, spas and hair salons…and, importantly, state-of-the-art hospitals…to rival anything in North America. All the services and even most of the products you have at home…you'll find them in Panama.
And get this…the minimum wage in Panama is low. That's largely because employers and workers don't have to contend with onerous taxes, insurance, and other fees slapped on everything they do.
So getting just about anything done in Panama is very affordable. As Jim Gault says, to have an electrician or plumber come to your house to fix an appliance, for example, typically costs just $20 to $40.
Even the lowest budget affords a very good lifestyle. You'll enjoy guilt-free conspicuous consumption at amazingly low prices. For instance, you can splurge on a day of beauty at any number of salons. You'll likely pay just $20 for a blow-out and mani-pedi.
Best of all, you can afford to pay someone to do the chores you may not be too fond of. A housekeeper typically costs just $20 a day. A gardener may charge you $30 for a day's work.
A complete blood workup at that gleaming new Hospital Punta Pacifica I mentioned earlier (the most technologically advanced hospital in Latin America) is $36. A consult with a physician at this state-of-the-art hospital is $50.
At smaller-but-modern clinics, like Hospital America or Clinica Omega, you'll pay 50-75% less, and in rural areas a doctor's visit can be far less. As one expat has reported, a doctor's visit in her small mountain town costs just $1.
Remember, retirees on the Pensionado Program are entitled to sizeable discounts!
What about health insurance? Retirees who would be paying $1,250 a month or more—$15,000 a year—in the U.S. for health insurance with a high deductible say that in Panama, they're paying, on average, $3,240 a year for coverage—and that's with a deductible of just $250 a year. That's a substantial savings of nearly $12,000!
More time and more money to spend as you like…no taxes on your foreign income, no inflated healthcare costs, no more worries about outliving your retirement nest egg.
It's easy to see how living in Panama can contribute to your quality of life. You'll save, too, on the little things that matter the most, but can add up.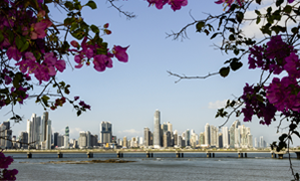 Imagine…sitting at a sidewalk café and enjoying a cup of premium Panamanian coffee, aromatic and hot, for just $2. (True, at about $4 per pound, you can make delicious coffee at home for just pennies. But this way, you can enjoy the beautiful scenery as you soak up the sunshine and enjoy the tropical breeze.)
A taxi in Panama City's metropolitan area is often only a few dollars. A ride on the gleaming new metro—the only one in Central America—is just 35 cents.
In any of Panama's cities or towns you can buy juicy tropical fruits and fresh vegetables for "locally grown" prices…often little more than a buck a bag. At any of the many ocean-side restaurants, you can enjoy a cold beer for $2 or less. A satisfying executive lunch can be had just about anywhere for under $7.
Couples can live well on just $1,995 a month and singles on less. While city living may cost a bit more—thanks to all those entertainment and shopping temptations—when you choose to live outside the city…in a pretty little off-the-radar beach town or even in a mountain town like Boquete…your monthly expenses may be considerably less.
And if you're single, you'll find your cost of living will be even less. As Jim Gault says of the beach town where he lives, "A few single retired people live here on $1,200 a month and they rent a modest one- or two-bedroom room apartment for $400 to $600. Most of them don't own a vehicle and they walk or ride a bike everywhere in town."
Here, in fact, is an average monthly budget for a couple living in the interior of Panama, outside the more-expensive capital city. (You can expect to spend 20 to 40% more to live in the city):
| | |
| --- | --- |
| Rent: | $775 |
| Electricity: | $90 |
| Propane (cooking and hot water): | $6 |
| Water and trash collection: | $13 |
| Maintenance/fuel for one car: | $125 |
| Internet: | $28 |
| Cellphone: | $30 |
| DirecTV (US channels): | $43 |
| Groceries/dining out: | $585 |
| Misc: | $300 |
| TOTAL: | $1,995 |
Of course, your own cost of living will vary. If you buy a home and therefore don't pay rent, or you won't need a car, you can replace those costs with what will surely be lower home maintenance and public transportation costs. You may find a cheaper rental, especially if you look in smaller towns…
You may not spend as much on groceries or dining out…or you might spend more. This discretionary budget item is totally up to you.
And note that the miscellaneous budget item of $300 includes health insurance and prescriptions. You may or may not have those costs…again, it's up to you. Some expats spend more than this and some spend less.
But the point is: On this kind of average budget, a couple can live very comfortably in Panama.
So what about rental and property costs?
Are There Still Deals to Be
Had on Panama Real Estate?
Ronan McMahon, executive director of Pathfinder Real Estate and publisher of Real Estate Trend Alert has logged hundreds of thousands of travel miles in pursuit of the world's best real estate opportunities. Here's what he says about today's Panama City real estate market:
"In 2004, Panama City was a buy for me. The real estate market was just kicking up a gear. It was entering a new wave of development. The opportunity then was to buy a small, luxury city condo in a premium neighborhood. Prices rose quickly."
By early 2007, Ronan says, he stopped recommending Panama City as a place to buy. As he watched, he says, the market for city condos was hit by a double whammy. First, the rapid rise in pre-construction prices pushed investors and speculators out. Then the economic crisis of 2008 struck. That dried up the pool of North American buyers, who were half the buyers of these condos. (These condos were never affordable for the average Panamanian.)
Still, he says, there wasn't a spectacular crash in Panama City. In fact, Panama's economy carried on growing strongly. Gradually, the oversupply of these condos was absorbed. And developers moved to the suburbs—to the main arteries west of the city toward Coronado, and in the other direction toward the airport at Tocumen.
Today, Ronan and his team from Real Estate Trend Alert are again keen on opportunities in Panama, especially a buying opportunity in Panama City and another in a Pacific Coast beach community that he says "is the last undeveloped stretch of Pacific beach close to Panama City. It's the nicest stretch. This point of land with its white-sand beaches, stayed undeveloped as the city and other beach locales close by were transformed. Now this area is set to explode."
If you've been on the fence about buying property in Panama, Ronan says now's the time to take a look.
Pathfinder's managing director, Margaret Summerfield—who lives in Panama City herself—has this to say:
"Panama is one of the best locations in Latin America for re-location, retirement or a vacation home. It's safe, stable, business-friendly and welcoming to foreigners…who have basically the same property rights as locals.
"There are properties to suit most tastes and budgets, whether you want a home or a condo, a beach pad or a mountain hideaway. And, if you know where to look…you can find a killer deal that will throw off fat capital gains and decent rental returns."
Point is: There are bargain opportunities out there if you know where to look.
Check out these bargains that I found just today in exciting, cosmopolitan Panama City:
Along Via España, one of the city's main thoroughfares—and close to pharmacies, hospitals, and easy access to public transport—a three-bedroom/three-bath condo in a secure high-rise with a balcony offering city views and two covered parking spaces building is selling for just $165,000.
In the popular upscale Coco del Mar neighborhood—with expansive jaw-dropping views of the ocean and city skyline and with quick access to downtown and the rest of the city, you'll find a brand-new luxury high-rise building with a rooftop pool, bar, sports facilities and much more. Two bedroom/two-and-a-half bath condos start at just $195,000.
On Avenida Balboa, arguably the city's most desired address overlooking the new Cinta Costera boulevard and pedestrian walkway and the gorgeous Bay of Panama, a two-bedroom condo in an older, established building—with a swimming pool is on offer for just $250,000. This is city living at its best.
Prefer to live outside Panama City, where your overall cost of living can be much lower? That's where the real property values can be found. Like:
A pretty three-bedroom, two-bath home on a forested lot of more than a quarter acre of land is selling in the cool mountain town of Cerro Azul, just 40 minutes from Panama City. With three bedrooms and two bathrooms and a huge covered terrace for entertaining, it's selling for just $161,000.
In Boquete, the boutique mountain town in the Chiriquí province that's Panama's most popular expat enclave (although it certainly retains its Panamanian flavor) you can buy a spacious three-bedroom/three-bath home just five minutes from the center of town —with a covered terrace and a pretty garden from which to enjoy the sunshine and stunning mountain views, and all for just $205,000!
Beach living more your style? You, too, will be happy in Panama:
In the upscale beach town of Coronado, a gorgeous three-bedroom, three-and-a-half bath home on a flower-filled lot with a large covered terrace and a swimming pool comes with all appliances for just $197,000.
And in nearby Gorgona, a luxury condo with gorgeous ocean views has three bedrooms and two baths in a high-rise building with an infinity pool, gym, restaurant, and more is selling for just $325,000.
At the International Living Fast Track Panama Conference this June, we'll point you to Panama's best real estate bargains.
Are you ready to learn more about all that Panama has to offer?
If So, Please Join Us June 7-9 in Panama City.
When you join us in June for the International Living Fast Track Panama Conference, you'll hear from all our Panama experts…attorneys, insurance professionals, construction and real estate experts…who can help you better understand the many benefits and options Panama offers. And who will share their insider insights and explain where to go to find the best quality, the best deals and the best value on everything from real estate to moving companies to spas, medical facilities, restaurants, and more.
You'll also hear firsthand from others who've done what you're contemplating…like Jim Gault…and many, many more. We'll have more accomplished expats at this conference than ever before. These are smart people. They say that the decision to move to Panama was one of the best they've ever made.
But that doesn't mean they'll gloss over the challenges. Certainly not.
At this International Living Fast Track Panama Conference, you'll get the real story about Panama. The good and the bad. The expats we've invited to attend this conference and speak to you about Panama have nothing to gain financially…we've made sure of that. They'll tell you about both the benefits and the challenges, so you'll walk away with a realistic picture of what awaits you in Panama.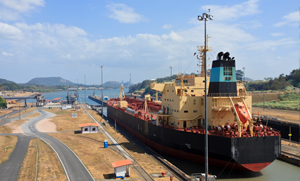 You'll find mostly good news coming out of Panama, of course. Despite what's going on in much of the rest of the world, Panama's economy—one of the fastest-growing in the Americas—is steadily chugging along, growing by nearly 6% or more every year for nearly a decade now.
In fact, while many international economies are stalling or worse, Panama's remains one of the fastest-growing in the world. The government's highly ambitious future-forward infrastructure agenda has contributed to the country's economic success.
I'm sure you've heard of that Modern Wonder of the World called the Panama Canal? It's just one of several mega-projects expected to fuel Panama's economy in the years to come.
Just to give you a small idea of what "all grown up" Panama is all about:
It's the most modern of all Central American countries. You can stay at a rainforest resort or an island hostel and still enjoy the same high-speed internet that you would in Panama City.
It's the only country in Central America, in fact, with an urban metro transportation line. A second line nearing completion will make getting around Panama City easier than ever.
From the expanding international airport at Tocumen, also known as the Hub of the Americas, you can travel anywhere in the world, and often on a direct flight. (For the fourth year in a row, Tocumen has been named best airport in Central America and the Caribbean by Skytrax.)
New cars of every make and model safely travel modern roads and highways. The country is small, so you can easily drive from the city to the rural, interior areas, including those gorgeous cool mountains, in just a few hours. See the sun come up over the Caribbean and go down over the Pacific all in one day!
With historically low inflation, one of the world's biggest banking sectors, and the government's business-friendly "go get 'em" attitude, Panama offers a combination of benefits that no other Central American country can match. If you're looking to start a business, as many expats have done (you'll meet some at the conference), there's no place better than Panama.
Panama is a true melting pot of Native Panamanian, African, Asian and European cultures…a place where diversity is appreciated, and harmonious living is the result. No matter your skin color or religious affiliation, you'll be welcomed to Panama. (Yes, you can easily find English-speaking worship services.)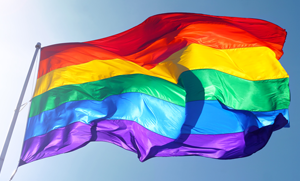 And if living in a county that values human rights and diversity is important to you, you should know that Panama recently confirmed its plans to comply with a landmark Inter-American Court of Human Rights ruling that recognizes same-sex marriage and transgender rights.
Here's what's in store for you at the conference…
While everyone comes to Panama for a different reason, believe me, we've got all the bases covered:
– See firsthand how little it really costs to live in Panama. Not via some theoretical budget, but by meeting the people who are already doing it and learning their tips and secrets.
– Discover the best, most stable markets on the Panama real estate scene. Not from some agent's listing, but by hearing from the International Living experts who have assessed these areas firsthand.
– Get in early on the newest emerging markets where opportunities are to be found. Not by listening to salespeople, but by taking advantage of our market analysts' extensive experience.
– Learn what it takes to start up a business. Not from a book, but from expats like you who have come to Panama and done it themselves…and done it well.
– Find out about Panama banks, corporations, trusts and how you can benefit from the international banking sector. Hear it straight from the professionals who are guiding your fellow expats.
Get the whole picture, not just the fluff. Taxes, insurance, and visas are not the fun part of being an expat. But you need to know this part of the story before you take your next step in Panama. There are many ways that a move overseas…and especially to a country with benefits like Panama…can help lower your tax burden.
Our seasoned professional experts—with decades of experience in their chosen fields—will deliver the on-target information you need to get the real picture about living, buying or starting up a business in Panama.
More than 50 experts will be on hand to make sure you get what you need.
Here are just a few of the people who make up our staff for this groundbreaking conference. Remember: they're not just presenting their topics. One of the primary conference benefits is that they'll be available to spend time one-on-one discussing your own situation.
Jessica Ramesch—your boots-on-the-ground guide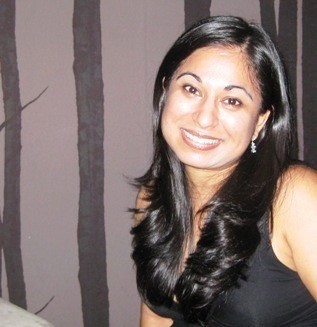 Jessica is International Living's Panama editor. She lives and works full-time in Panama and spends much of her time scouring the country and writing articles for International Living readers seeking a new life abroad. She'll share her firsthand knowledge that will get your own transition off to a smooth start.
Rainelda Mata-Kelly—Panama legal counsel

When it comes to residence issues, tax law, corporations, foundations, banking, and real estate, there is no better authority in Panama. Rainelda will bring you up to speed with the practical information you need to know if you're planning to retire, buy a property, or start up business. And if you're setting up offshore accounts, corporations, or trusts, hearing what Rainelda has to say is indispensable.
Winton Churchill—can help you make a living anywhere in the world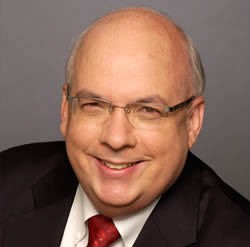 Winton Churchill is founder of the Barefoot Consultants, an international training and consulting company that helps clients make a living from anywhere in the world by tapping into their own skills and career experience. "Today, you have the power and access to put your skills and abilities on the global market regardless of where you live or work," he says.
Suzan Haskins—International Living Senior Editor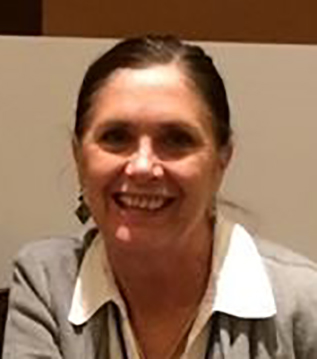 Suzan has lived in 7 different overseas destinations and she'll share the wealth of insider intelligence that comes with that. She'll help you profile yourself and choose the community that's right for you. She'll also share a step-by-step guide to follow before you ever leave home that will help ensure your success once you land in Panama.
Nanette Witmer—IL's Chiriquí province correspondent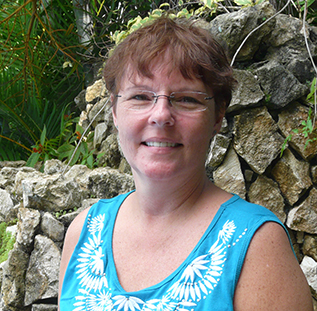 Nanette visited many Latin American countries before settling in David, Panama's second-largest city, in 2012. As a researcher and writer for International Living, Nanette has her pulse on nearby Boquete as well as the gorgeous Chiriquí coastline, and she'll give you the inside line on this opportunity-rich part of Panama.
Rosalind Baitel—Promises Panama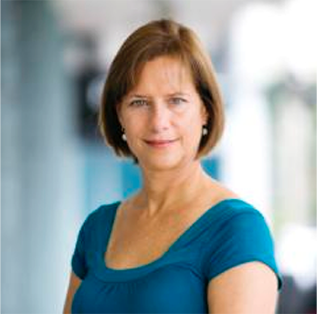 Roz Baitel has lived in Panama for more than 30 years. She and her husband Allan Baitel (president of Kol Shearith Israel Congregation and vice commodore of Linton Bay marina) raised two children (now grown) in Panama. In 1999, Roz opened Promises Consignment Boutique—the first and only consignment boutique in Panama dedicated to charity fundraising. She'll offer her insights how to best adapt culturally in Panama and reveal the opportunities, benefits and challenges of starting a business in Panama.
Dr. Debbie Wong, MD, Punta Pacifica Hospital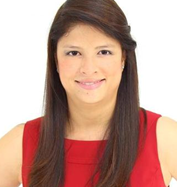 Dr. Debbie is an internationally trained and board-certified surgeon at Panama's esteemed Punta Pacifica Hospital, affiliated with Johns Hopkins Medicine in the U.S. She'll offer you her analysis of the healthcare market in Panama and discuss your healthcare options if you should decide to relocate there
John McGee—President/CEO, Expat Global Medical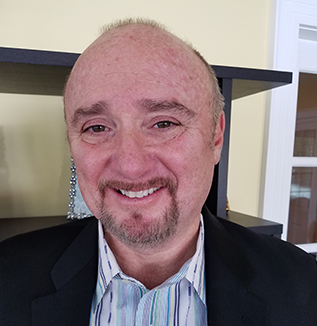 John's focus is on implementing quality, affordable, and customized health insurance strategies to benefit your individual needs when you decide to live overseas. He'll be on hand to explain your best options for private global medical insurance.
Roger Petersen—Petersen and Philps Law Firm; Costa Rica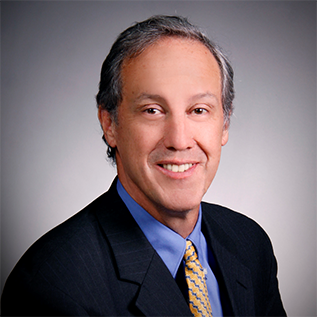 Because we believe so strongly that now is the time to explore your overseas options, we're expanding the scope of the Fast Track Panama Conference to include two extra bonus sessions about Panama's neighbor to the north. Roger will guide you through the benefits of and steps to legal residence in Costa Rica.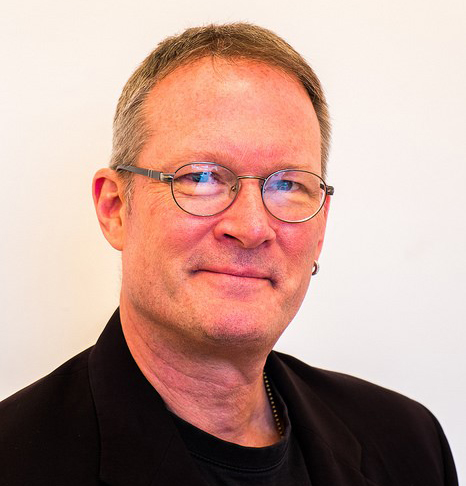 International Living Editor Dan Prescher will be your emcee for this conference. He'll be on hand to answer any questions you have about living overseas. In 2001, he and his wife (and fellow International Living editor), Suzan Haskins, left Omaha, Nebraska, for the warmer climes of Latin America and they haven't looked back since. Their very first overseas check out visit, back in 2000, was to Panama. They've traveled all over the world in search of the best lifestyle opportunities and have themselves lived in Ecuador, Mexico, Nicaragua, and yes, Panama.
Note: Due to unforeseen circumstances, it's possible speakers may change. Other arrangements will be made to cover the same topic.
You'll also hear from people like yourself—people who have gone before you and can tell you firsthand what living in Panama is really like…
At this International Living Fast Track Panama Conference we've invited an unprecedented number of expats who have bought second homes, retired, or started up a business in Panama. People who just a short time ago, were in the same position that you are today.
You'll meet Panama expats such as:
Jim Gault: I've already told you a bit about John and his wife, Abbe. They say that attending the International Living conference in Panama back in 2014 was the best decision they ever made. Today, they're happier and healthier than ever, living in a little-known area of Panama with great beaches and a low cost of living. They'll tell you the unvarnished truth about life in Panama…the good, bad, and the in-between.
Louise Belisle and her husband, Barry, moved to Panama from Montreal soon after attending an International Living Panama conference back in 2006. They bought and remodeled a home in the beach community of Coronado where they say, "We're living in paradise." Louise is President of the Coronado Area Social Association, and very month, hundreds of expats meet at her home to socialize and discuss ways of "giving back" to their new communities.
Harry Hunt is in love with his home in Boquete and with his Chiriqui beachfront home. A perpetual crowd pleaser at International Living conferences, Harry says, "My garbage disposal has a tail and my dishwasher wears a dress." He also says, "There are two Panamas: the modern Panama and my Panama." This June he'll share his experiences with both.
In addition to expats from these varied Panama locales—Panama City, Boquete and David in Chiriqui province, the Coronado beach area, and more—you'll also meet expats from other parts of the interior, the Azuero Peninsula, the Caribbean Coast, and beyond
And these successful expats are just the start. This conference will give center stage to more expat speakers than ever before. This firsthand information is worth its weight in gold.
You'll also meet several International Living staff members who look forward to telling you more about International Living and answering any questions you may have about beginning a new life abroad.
We Have a Full
Schedule Planned

for You, and Yes…
We're Mixing Business with Pleasure.
There will be cocktails and canapés beneath the stars and super-networking coffee breaks where you'll not only get to sample some of Panama's colorful cuisine, but you'll also have plenty of time to rub shoulders with the noteworthy Panama experts and expats on hand at this conference.
After registration on Thursday, June 7, we'll have two hours of general sessions from approximately 4:00 PM to 6:00 PM to introduce you to some of our key experts and staff members.
Immediately after, we'll host our special Welcome Cocktail Party from 6:00 PM to 7:00 PM in the Networking and Exhibit Hall to give you the opportunity to network and chat with the speakers, exhibitors, and your fellow attendees.
The Networking and Exhibit Hall will open bright and early at 8:30 AM on Friday, June 8. General sessions will kick off promptly at 9:00 AM and go until about 6:00 PM…followed by our VIP Reception that night for Platinum Circle, Lifetime Society, Roundtable, RETA, World Club, and Explorers Club members.
On Saturday, June 9, the Networking and Exhibit Hall will open at 8:30 AM (it remains open all day) and sessions will run between 9:00 AM and 6:00 PM. You'll get more information in your confirmation letter and we'll send you a detailed schedule a week before the conference.
On Saturday evening, we'll have our Farewell Cocktail Reception, and you'll be ready to do some firsthand exploring of Panama!
→Be sure to plan some extra time in Panama before and after the conference. We'll send details of several great real estate and exploratory tours you'll want to join.
You'll Discover Everything You Need
to Know About Panama, and in One

of Panama's Most Beautiful Settings…

We're delighted to be hosting this conference at one of Panama's best luxury hotels. The sparkling Hilton Hotel, located on Panama City's prestigious Cinta Costera, overlooking the Bay of Panama, provides the perfect setting for International Living's Fast Track Panama Conference.

From here you're within walking distance (or a short, inexpensive taxi ride) of Panama's world-class shopping, gourmet restaurants, and exotic nightlife.

Between sessions, you'll enjoy the hotel's excellent restaurants, the state-of-the-art gym, gorgeous outdoor swimming pool, and the luxurious Eforea Spa. Unwind in Panamanian opulence with a relaxing tropical flair. There are four bars/lounges and three restaurants, including Ruth's Chris Steakhouse. But most importantly, the Hotel Hilton also offers a professional and comfortable conference venue.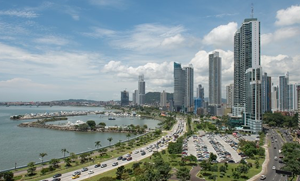 We've negotiated a special discounted rate of $145 per night (plus taxes) for a double room ($135 for a single). This includes a luxurious room with flat-screen TV, free in-room wireless internet, and a full buffet breakfast (one of the best in the city).
If you'd like to enjoy the resort before or after the seminar, the Hilton has agreed to honor the rate for three days before and after the conference if there is availability.
This is a fabulous price for this kind of luxury hotel—you won't believe the view. You'll see across the Bay of Panama to the historic Casco Viejo area and beyond. This is the very best hotel and conference center in the city and I know you're going to love it.
Get complete contact information for the hotel (with all related travel information) from the online order form or by calling +1-866-381-8446 or +1-410-622-3040.
This International Living
Conference is a One-of-a-Kind Opportunity.
It will sell out so register

now to avoid being shut out.
International Living is the undeniable expert when it comes to digging deep into all Panama has to offer. For nearly 40 years we've been doing the in-depth research…sending our writers and editors to every corner of the country to uncover the very best destinations for retiring, starting a business, raising a family, and more.
We've collected a rolodex of the most reliable, trustworthy, and best-informed professionals—and they'll all be on hand to offer you their insights and help you successfully streamline your own move to Panama.
Get started at the 2018 International Living Fast Track Panama Conference and you'll see all that Panama can offer you. From the luxury waterfront lifestyle, to a comfortable and enjoyable way of life that you can manage on a social security check. From the lush green mountains, to the dazzling beaches, to a city life that's hard to beat anywhere.
Even if you've been to a previous conference in Panama, you'll find that this one will bring you up to speed on issues that you may not have known about before…updates on visa options and visa requirements, changes to the property tax exemption law, infrastructure upgrades, how and where best to achieve the most affordable lifestyles…
Think about it. If you had to gather this information on your own, you'd spend thousands of dollars, and months of your time to do it. After knocking on doors, searching the internet, sitting in lawyers' offices, and hanging out with real estate agents, it would still be impossible to assemble the body of knowledge that we've pulled together for this conference.
Frankly, this conference is a good investment of time and money for anyone who's considering Panama…well worth every penny you'll pay to attend.
Here's One More Important Thing to Consider:
The moment you sign up for the International Living Fast Track Panama Conference, we'll e-mail you one of the most valuable publications about Panama we've ever developed.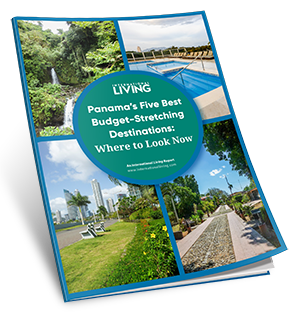 We've created a special new report Panama's Five Best Budget-Stretching Destinations: Where to Look Now—to deliver actionable information about how to lower your cost of living in Panama. It's delivered electronically to get it into your hands as quickly as possible, and it's completely up to date with concise, no-nonsense, and hot-off-the-press information.
Nowhere else will you discover the where, what, when and how of upgrading your retirement lifestyle in Panama. And if you're not ready to retire yet, even better. You'll soon know how your move to Panama will save you money and improve your standard of living right away.
Specifically, you'll get the inside line on:
Panama's famous Pensionado visa—what no one tells you but you need to know. Importantly, you'll learn exactly how to qualify and how to best get the biggest benefits…
Where the best locations in the country are to truly live well on a retiree's income—the best, little-known destinations where you can be ahead of the curve. Want to find the lowest-priced (but best-quality) homes, condos, beachfront lots, farms, and more, including the best rental deals? We lay it all out for you and include a valuable rolodex of our most trusted resources.
Importantly, we explain how to save on health insurance, healthcare, and prescription costs…
The information in this special report (not available in our magazine, on our website, or anywhere else on the internet, for that matter) will save you thousands of dollars per year… But this report is yours for free—so that you can be as prepared as possible and hit the ground running upon your arrival in Panama.
Why is this important?
Because before even getting on the plane for Panama, you'll know what's what. You'll be able to get a jumpstart on preparing for your residence visa and you'll have had a chance to study each of the geographic areas, along with property examples and budgets for different lifestyles.
Once you get to the conference, you'll know exactly where to focus your energies in order to make the most of it… You'll know which regions interest you, and what they cost.
What's more, you'll have a pretty good idea of what you'd like to explore after the conference, when the optional real estate tours are offered.
Panama's Five Best Budget-Stretching Destinations: Where to Look Now will be rushed to you immediately when you sign up for the conference. That way, you can make the most of it before you head to Panama.
This valuable report is only available to attendees of the 2018 International Living Fast Track Panama Conference. It will not be offered for sale.
Register for This Value-Packed Conference
Now, Before Your Early Bird Discount Expires
The full price for this conference is $1,195 ($795 for your guest). However, book before Wednesday May 9 and you and your guest will be eligible for the Early Bird discount of $200 per person. This means that if you register before Wednesday May 9, you'll only pay $995 to attend this conference (your guest pays only $595). An incredible bargain for three days of information-packed meetings, and access to well-informed and experienced contacts who are ready to share their firsthand experience.
And what's better, you're probably eligible for a further discount!
International Living subscribers get an additional $50 off
Lifetime Society members get an additional $150 off
Platinum Circle, Publishers' Roundtable, and Real Estate Trend Alert members get an additional $200 off
World Club or Explorers Club members, as always, attend FREE
If you're not an International Living subscriber or VIP member, and you'd like to become one before the conference (It can definitely save you money!), or you'd like to find out more, please call Michelle Sedita at 1-866-381-8446 (toll free from the U.S. or Canada) or +1-410-622-3040 or email MichelleS@internationalliving.com
Post-Conference Tours Pathfinder International will work with local contacts in Panama to offer a number of optional property tours. So you'll not only have the chance to learn about the property market, but also to see it firsthand. We'll send full details before the conference but be sure to book your return flight to allow some extra time in Panama.
The entry price includes:
All presentations
Formal and informal Q&A sessions
Introductions to reliable real estate sources, business contacts, fellow expats, and professional legal resources
Coffee breaks and snacks (breakfast is included with your room if you book using the special IL discounted room rate)
Welcome and farewell cocktail receptions
Seminar materials, notebooks, and handouts
FREE downloads of all conference presentations to review at your leisure
And of course, our special electronic report, Panama's Five Best Budget-Stretching Destinations: Where to Look Now
Registration is easy, with any one of the following methods:
Call toll free, 1-866- 381-8446 to speak to one of our conference team, who can take your order and answer any questions you have. Or submit your questions here and we'll take it from there.
Or, just follow the link to our secure, online order form.
The last 13 (in a row) conferences International Living has hosted in Panama have been sellouts!
And this is the only conference International Living will host in Panama in 2018…so act now - don't risk missing out.
The International Living Fast Track Panama Conference is, by far, one of the most popular country conferences on our calendar. You must sign up soon to guarantee yourself a seat.
Remember, this conference and its companion report, Panama's Five Best Budget-Stretching Destinations: Where to Look Now, is going to be more valuable—and appeal to a broader audience—than any Panama conference we've held previously.
Please take a moment to register now, using our secure online order form. (Hotel and travel information details are available on the form.)
And don't forget, your opportunity to take advantage of the Early Bird discount for you and your guest expires on Wednesday May 9, 2018—which will come up fast. After that time, prices will jump $200 for any seats that remain. So register now to avoid missing out
If You're Thinking of a Move to Panama,
This is the Best Way to Get Started
This conference will be the deepest and broadest look at Panama that we've ever presented.
And I can tell you that no one has ever left a conference in Panama better prepared than you'll be after this one…regardless of the lifestyle you're seeking.
Keep reading to see what past attendees say about our Panama conferences…
But here's some advice: Don't leave it until the last minute to get the discounted pricing, as seats are already selling fast. Please follow the link to our secure online order form or call 1-866-381-8446 (toll free from the U.S. or Canada) or +1-410-622-3040 today, to lock in your place at the conference.
Sincerely,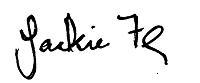 Jackie Flynn,
Publisher, International Living
P.S. In recent years, The New York Times, MSN Money, Forbes, Kiplinger's, Business Week, and a host of other financial news sources have all reported on the value Panama offers. They all agree that what International Living says is true: "Panama is paradise for retirees and anyone looking to live better on less money."
Please take a minute to sign up now or call 1-866- 381-8446 (toll free in the U.S. and Canada) or contact us online at http://intliving.com/contactevents.
Testimonials from last year's Fast Track Panama Conference Attendees:
[Attorney Rainelda] Mata-Kelly was worth the entire amount of the conference her information is very insightful and helpful.
- Mel Goodson
Very well done. Covered every city! Food and content was excellent.
– Nancy Sharif
The cocktail receptions were a great way to meet people, share experiences and ask questions. Very well rounded program.
- Vickie
A very nice event.. I am glad to be here. I already made contacts I need. I got much more information than I expected. All presentations were helpful and I got a lot of needed information. If someone really is interested on Panama, he got all he needs to start. All speakers had solid knowledge. You all did a great job and it helped me a lot to start the moving.
- Guenter Spens
Insightful and 5 star. Everything hoped for regarding content and dynamic speakers. We found our first Fast Track Conference to be well organized, insightful and helpful. Particularly like comparing and contrasting Panama and Costa Rica. Thank you.
- S Heininger
Appreciated the incorporation of expats and experts. Local attorney advice value was priceless.
- Mark Sobotka