Travel and Explore in Style
With International Living…
Past ancient volcanoes and rich, fertile farmland to some of the Americas' most cultured colonial cities and on to the dramatic, pristine Pacific Coast, join us for 8 eye-opening days and discover…
Nicaragua: The Best-Value
Retirement Destination in
ALL of Latin America

International Living's Discover Nicaragua Tour
Granada – León – Rancho Santana –
San Juan del Sur and the Pacific Coast
October 14-21, 2017
** SPACE IS LIMITED – RESERVE TODAY AND SAVE **
From the hustle and bustle of the capital city of Managua, past fertile farms and ranchland beneath massive volcanoes that seem to rise from the earth without rhyme nor reason…sapphire lakes and sun-kissed beaches…
Nicaragua has it all, including a perfect climate, fresh, healthy food, a welcoming expat community, friendly, helpful locals, excellent healthcare in its largest cities, and lots of activities to keep you entertained…
By the way, Nicaragua is sometimes billed as the "Next Costa Rica," but as of now, Nicaragua only gets about a sixth of the visitors of its better-known neighbor to the south, which keeps it far from being overrun by tourists. And that's another reason you'll find so many bargains in Nicaragua today.
If you're looking to retire on one of the world's most beautiful beaches or in a gorgeous, culturally rich colonial city, you'll want to discover more about this friendly, welcoming, and oh-so affordable country, where expat couples say they can easily and comfortably live on as little as $1,200 to $2,000 a month, including rent. A single person can live well on even less.
But you need to get to Nicaragua now…ahead of the crowds.
Nicaragua has everything you could possibly want for a perfect retirement:
It's close to home. It's in the same time zone (either Eastern or Central Time depending on the season) as the U.S. A flight from Miami to Managua takes only two and a half hours and the flight costs about the same as a U.S. domestic flight.
It's convenient. In its modern supermarkets and shopping malls, you can get all the high-tech products and all the familiar clothing and food brands you're used to finding at home. (And keep reading to learn more about the quality and affordability of healthcare.)
It's safe. A recent Gallup Poll indicates Nicaragua is the safest country in Central America. The Economist Intelligence Unit says Nicaragua is one of the safest countries in all Latin America.
It's affordable. I've already given you a glimpse of what expats say about their cost of living in Nicaragua.
But there's more…
Nicaragua is rolling out the red carpet to foreign retirees.
You'll Enjoy a Better Life
(and a Lower Cost of
Living) in Nicaragua…
Rent a three-bedroom home/three-bath with a patio and courtyard in León from $300 a month or a luxurious two-bedroom furnished loft apartment in Granada for $550. Fill your shopping bag to the rim with fresh produce at a local mercado for $10 or less.
Enjoy a delicious steak at an open-air restaurant where your food sizzles away on a parilla—a wood-fired grill. If there are two of you, you'll be hard-pressed to spend more than $40, and that includes a bottle of wine.
Or if you prefer, go local and save big time… a taco from a street vendor costs about 50 cents. Celebrate with homemade fresh-fruit ice cream… also just 50 cents for a mega-scoop on a cone.
While you're at it, drop off your load of laundry and have it washed, dried and neatly folded for less than $5. Or hire someone to clean your home and do your laundry for just $6 to $10 for a full day's work.
There's no end to the savings you'll enjoy in Nicaragua.
Nicaragua has passed legislation to encourage retirees and pensioners to move to the country. The Law of Resident Pensioners and Retirees (Decree 628) offers you many attractive benefits:
You may import up to $20,000 worth of household goods for your own home, duty-free.
Any construction materials—up to a value of $50,000—that you import or purchase for the construction of your home are exempt from import or sales tax.
You may import or purchase in Nicaragua a new car of a value up to $25,000 (and less than seven years old) and be exempt from import or sales tax.
You can import an additional vehicle every four years under the same tax exemptions.
Don't want a car? Rentals are inexpensive and as a retiree, you are exonerated from paying any sales tax on rental cars.
And to qualify for a retiree visa, you only need to prove a monthly income of just $600. Easy peasy.
Put Nicaragua on Your Short List Now or You May Regret It Later
You saw it happen in Costa Rica, Mexico, Panama and Ecuador. The more the media shines the spotlight on the virtues of a place as a "perfect retirement destination," momentum builds. It's the law of supply and demand. Costs for some of the business services that cater to expats start to rise, as do property and rental prices.
There's still time for Nicaragua. Best of all, this is a great time to be spending U.S. dollars in Nicaragua. Even though the economy of Nicaragua is stable and growing, the strong U.S. dollar means that you now have far more purchasing power in Nicaragua today. And that's on everything from food and wine to restaurant meals to transportation, utilities, property and rental prices, and more.
Let this serve as your warning call: the time to discover more about Nicaragua is now.
Enjoy a Luxurious Adventure
in the Company of Insiders, Experts
and Expats Who Know Nicaragua Well
The Buzz About Nicaragua's Growth—Fast Facts…
Safe, affordable Nicaragua is today's hotspot on the tourist trail, welcoming more tourists each year who come to enjoy the country's natural beauty and a growing number of upscale hotels and eco-resorts.
The international airport has undergone renovation and new flights are being added, including by budget carriers such as Spirit Airlines.
A second international airport has been built along the southern coast.
Nicaragua is a leader in renewable energy use, projected to reach 90% by 2020.
The United Nations ranks Nicaragua as one of the safest countries in Latin America.
I'm Jackie Flynn, International Living publisher.
I'd like to invite you to travel to Nicaragua with us this Fall…to discover the country that's quickly emerging as a hot tourism spot—and even more, as a top-value retirement destination…the most affordable retirement locale in Latin America, in fact.
Travel with us to Nicaragua…in style…and you won't have to lift a finger. All the research…all planning…all the organizing of itineraries, including meals, hotels, in-country transportation…every detail has been arranged just for you.
Over 8 extraordinary days, in the company of the most knowledgeable Nicaragua experts and tour guides, you'll explore the best communities in Nicaragua for expat living. And we'll introduce you to the expats and advisors who know Nicaragua well and want to share their insights with you.
You'll get the chance to:
Meet our team of experienced on-the-ground experts in Nicaragua—each of whom will help you understand what it's like to live well in Nicaragua—while spending far less that you probably are right now…
Find out WHY Nicaragua is in line to be one of the next great overseas retirement destinations. The stars are aligning… The beautiful scenery, the friendly, welcoming locals, the growing economy and extremely low cost of living…These are just some of the reasons Nicaragua deserves your attention now.
Discover what it's REALLY like to live well in Nicaragua as an expat or retiree—directly from the expats already doing it…
Have all your questions answered—so you'll know EXACTLY what you need to do to start living WELL in Nicaragua as quickly and easily as possible…
Build a network of "on-the-ground" contacts already living in Nicaragua. This way, the next time you visit—and whether you're looking for a part-time diversion or a full-time retirement escape—you'll already know a few expats and experts living there who can help you streamline your plans.
PLUS, you'll:
Get to see firsthand the social transformation of Nicaragua over the last several decades, now referred to as one of the most progressive countries in Latin America. (In June of 2017 it was named by the World Economic Forum as the Latin America leader in gender equality.)
Tour León, Nicaragua's "second" colonial city. A lively university town very near the coast of northern Nicaragua…a perfect, fun location. You'll love your guided cultural walking tour and strolling amidst the historic grand colonial churches, private residences, and more built by the Spanish after they founded the city in 1524.

Granada is arguably
the most beautiful colonial
city in the Americas…

---

Visit colonial Granada, less than an hour from Managua, also founded in 1524. Also known as La Gran Sultana, because of it Moorish and Andalusian architectural influences, you'll love the setting here…right on the shores of Lake Nicaragua. You can take a drive in a horse-drawn buggy (still used as taxis by locals today), visit the local market, or stroll through the city's lively restaurant and entertainment district. Don't forget to enjoy a cold Toña—Nicaragua's tasty national cerveza.

We'll spend three days
on the coast so you can
enjoy views like this…

---

Relax and enjoy the luxury of Rancho Santana. With five world-class surfing beaches and miles of trails to explore, this is the pre-eminent luxury resort and residential community along Nicaragua's stunning Pacific Coast. You'll never want to leave, as there are all kinds of onsite activities to keep you busy from surfing, swimming, riding horses, a fitness center, a spa, several award-winning restaurants, and of course, lots of place to enjoy cool, refreshing cocktails.
Spend time in the lively beach town of San Juan del Sur. With its location on a wide soft-sand beach at the edge of a crescent-shaped bay, there's nothing more picturesque. Watch the fishermen bring in the catch of the day, the children playing in the surf, and linger through sunset…beach days are made for this.
Travel past majestic volcanoes through the fertile farmland and ranches. Nicaragua is home to many unique landscapes, and during our visit in October, the gorgeous vegetation should be in full bloom.
Take a boat ride on Lake Nicaragua to visit small idyllic islands. Nearly 365 small islands are scattered offshore. Some are privately owned and hold vacation homes or cottages.
Take a tour to see Masaya Volcano—a once-in-a-lifetime opportunity to see this huge caldera crater and the bubbling molten lava lake it holds.
Shop at the famous Masaya artisan market, where you'll get to see (and purchase, if you like) Nicaragua's finest handicraft items.
Love house hunting and peering inside to see what's "behind the doors?" To give you an idea of the opportunities available to you in Nicaragua, you can take casual, no-pressure real estate tours of Granada, León, San Juan del Sur and the coast…
There's so much in store for you as part of your International Living Discover Nicaragua Tour that it's hard to even begin to describe it all. Let's just say this: you surely won't be bored.
Whether you're looking for your perfect retirement destination or vacation home, a place to start the business of your dreams…or you just want to explore the country that's one of the fastest-emerging tourist hotspots on the planet today…this all-inclusive tour will be your very best investment of 2017.
Most Importantly, Get All the Nuts and Bolts of Making a Better, More Affordable Life in Nicaragua
It's the connections we'll help you make with experts and expats on the ground who make this tour different from anything else out there. You'll discover live-better secrets like:
How to find a good place to live (without spending too much money)…
How to obtain the right visa for you…
The best ideas for starting a new business in Nicaragua…
Where to go to meet like-minded people…
How to set up a bank account…
Your best health insurance options should you decide to live in Nicaragua…
How to affordably travel around the country…
Tax and legal information you need to know…
How to import your pet to Nicaragua…
Whether you should rent or buy…and how to do that safely and legally…
Part-time or full-time - the advantages and disadvantages of both…
And get the answers to all your questions—so you save yourself time, trouble, and money, too…
Top-Notch Healthcare
The government, tourism officials, and private business people in Nicaragua all know that to attract attention, the country must have world-class hospitals. Managua's Vivian Pellas Hospital certainly fits the bill. It's one of only six hospitals in all of Central America to earn Joint Commission International accreditation. And its top-notch medical tourism division is attracting worldwide attention.
You'll get answers about EVERYTHING from reliable legal, relocation, real estate, and healthcare experts in Nicaragua…and from the expats who have gone before you…
This is your opportunity to leverage their decades' worth of hard-won experience…and to come up with a REALISTIC and TOTALLY DOABLE game plan…
You'll be able to move forward, confident that you won't face the same challenges they may have made… because you'll know exactly what to do from step one.
Plus, this is the kind of adventure you'll remember for years to come. (And the kind of adventure most people only dream about.)
And when you factor in:
The first-class VIP treatment…
The networking with on-the-ground Nicaragua experts and expats…
The lifestyle opportunities you'll discover…
The new friendships you'll forge with your fellow attendees…
It's possible that this trip can change your life…certainly your retirement plans…for the better.
But please don't delay if you're interested in joining us on this trip. I'd hate for you to miss out.
Let's start at the beginning…
Your tour will start in Managua, Nicaragua's capital city. Expats in Nicaragua love to visit Managua to go to the opera or ballet…take a shopping trip while spending the night in one of the luxury hotels… or watch a first-run movie (in English) in a VIP theatre.
Then, after a good night's sleep and a nourishing breakfast, we'll be off to discover Nicaragua…
León: City of Poets…
Inspiration Around Every Corner
With its pretty plazas anchored by Catholic churches and its square blocks rimmed by high-walled buildings and cobblestone streets, León is commonly considered as Nicaragua's "second" colonial city, after Granada.
But don't let that fool you into thinking that it's second rate. If anything, León may have at least an historical foot up on Granada. Two sites here have earned UNESCO World Heritage Cultural designations. One is the impressive Cathedral of León that anchors the central plaza.
In fact, León may be home to more colonial churches and cathedrals per capita than any other place in Nicaragua, but as of now, tourists and expats aren't arriving in any great numbers to check them out. There are tremendous opportunities here, including bargain prices on sprawling colonial-era homes and on properties along the nearby beaches.
Known as Nicaragua's "City of Poets," thanks to the noteworthy poets who have lived here (including favorite son Ruben Dario), León is also Nicaragua's political and intellectual center. It's home to the National Autonomous University of Nicaragua (UNAN)—the second oldest university in Central America, founded in 1813. You can be sure you'll find the kind of lively vibe you'd expect from a university town with a population of about 200,000 people.
On your Discover Nicaragua Tour, you'll see for yourself…firsthand…how beautiful, peaceful, progressive, and affordable León really is.
By the way, as we travel to León…we'll stop and smell the coffee…literally…as we tour a generations-old Nicaragua coffee plantation.
Rancho Santana, San Juan de Sur,
and the Dramatic Pacific Coast
No visit to Nicaragua is complete without a stay along the gloriously beautiful Pacific Coast. And there's no better place to stay in pampered luxury than Rancho Santana, a world-class resort and residential community that sprawls over 2,700 acres of rolling hills overlooking two miles of rocky and dramatic shore.
You'll love your room, the food, the service, the amenities, and, of course, the gourmet meals and the glorious landscape and views you'll have at Rancho Santana, one of Latin America's premier luxury resort destinations that's driving growth along Nicaragua's southern coastline.
There are broken up by five distinct beaches here, each nestled in their own hideaways. Take time to explore them, and to enjoy Rancho Santana's many amenities, including the pool and clubhouse, the spa, the yoga and fitness center, the equestrian center, and more. Or just sit back and enjoy a cocktail and watch the surfers work the world-class breaks at Playa Rosada.
The New Costa Esmeralda Airport: Nicaragua's Southern Coast is Open for Business
Nicaragua's second international airport opened in late 2015, and is opening the country's southern coast to tourists and those looking to buy vacation or retirement homes along one of the world's most beautiful and affordable coastlines.
And you'll love San Juan del Sur. During morning hours, it looks like what it still basically is: a sleepy fishing village. Green hills swell above a perfect crescent bay where fishing boats bob at anchor. As the town shakes itself from slumber, surf shops and clothing boutiques open and the tourists come out for a bite of breakfast at one of the many rustic palapa-covered restaurants that line the malecon.
Explore this part of Nicaragua's Pacific Coast and see for yourself why so many expats have chosen to settle here.
Granada: Take A Step Back in History
Colonial Granada—less than an hour from Managua—was founded in 1524 and snuggles against the shores of Lake Nicaragua.
With some of the best-preserved architecture in the Americas, the city was laid out long before the invention of the automobile, so the streets are horse-and-buggy wide and lined with thick-walled colonial buildings, many of which have been bought and renovated and are now private homes, restaurants, shops, art galleries, and hotels painted vivid rainbow hues: sherbet orange, lime green, brilliant blue, and beyond.
Amidst the hustle and bustle of daily life in this city of about 120,000 people, roosters crow and dogs bark, children laugh, and music spills from every window, especially the sounds of singing voices on Sunday morning. (Ancient iglesias anchor every colonial plaza and every barrio has its share of storefront worship centers.)
Nicaragua is known as the "land of lakes and volcanoes" and your Discover Nicaragua Tour will place emphasis on the country's natural emphasis…and not just from the window of a bus.
You can opt for a real estate tour of Granada's famous (and affordable) colonial-style homes, or take a guided boat tour of the famous isletas (small islands, some inhabited and some not) of Lake Nicaragua.
And we'll even make a stop at Masaya Volcano National Park where you can explore (from a safe distance, of course) one of Nicaragua's most active and usual volcanoes.
So…are you ready to see for yourself what Nicaragua has in store for you?
++Only 34 Seats on this VIP
Luxury Excursion Are Available++
This International Living Discover Nicaragua
Tour is Guaranteed to Sell Out. Reserve Before
the Early Bird Deadline for a Hefty Discount
—Act Now to Reserve Your Place—
We want to make sure you get the very most from your visit to Nicaragua. That's why we're limiting this tour to just 34 International Living readers. This will ensure that you get the personal attention you deserve.
This will be a small, intimate group of like-minded people—so you'll have plenty of opportunity to network and visit one-on-one with each of them… And the same goes for the formal meetings and presentations. We're purposely keeping this tour group small so that you can have one-on-one time with the experts and expats you'll meet along the way. You'll be able to get your personal questions thoroughly and reliably answered.
Keep in mind we have about 500,000 readers who will be hearing about this tour—and only the first 34 to register will be accepted. The Discover Nicaragua Tour is sure to sell out quickly.
When you act now…and lock in your place before the Early Bird deadline, you'll also qualify for a discount of $400 per person. I'll provide all the pricing details in just a moment.
But first, take a look at the day-by-day itinerary…
As you'll see, this is an extensive program…every detail has been planned for you and no stone left unturned. After these 8 power-packed days in Nicaragua, you'll have seen—up close and personal—the best destinations this country has to offer. All your questions about Nicaragua will have been answered, and you'll know for sure if Nicaragua is for you.
A Peek at Our Fun, Enjoyable,
Power-Packed Day-by-Day Schedule
Day 1 - Saturday, October 14: Arrive in Managua
You'll be met at the airport just outside the city, and whisked to your luxury Hotel Hilton Princess Managua, centrally located in the Managua's entertainment and business district, just minutes from the international airport. It features stylish and comfortable guest rooms as well as first-class amenities including Wi-Fi access throughout the entire hotel, complimentary access to the fitness center, a swimming pool and Clancy's bar, an English-style pub, featuring live music entertainment on selected nights. As most flights depart from the U.S. in the later afternoon/early evening, dinner is on your own this night.
Day 2 - Sunday, October 15: Travel to León
Enjoy your delicious breakfast in the Garden Court at the Hotel Hilton Princess. Then we'll board our luxury air-conditioned bus to travel to León. Once there, we'll check in to Hotel La Perla and then meet for a guided walking tour of this historic city. Hotel La Perla is a neo-classical style four-star hotel featuring a central courtyard, typical of colonial construction, with a gorgeous fountain and magnificent marble lions hand carved especially for the hotel. We'll have breakfast, lunch, and dinner together on this day.
Day 3 - Monday, October 16: León/flight to Costa Esmeraldas

We'll begin our day with breakfast at the hotel and a brief meeting with real estate professional Jordan Clark, who will share his insights about the León real estate market. Then you'll board the comfortable buses for a real estate tour. (Even if you're not interested in purchasing property, this is a great introduction to the value and potential that exists in León today.) You'll see some amazing homes, and, of course, more of the beautiful city and area itself. We'll enjoy lunch together and mid -afternoon, you'll be off to the local airport to board your private plane to the Costa Esmeraldas and your transfer to Rancho Santana where we'll stay for three nights. At dusk, sit back with your favorite beverage and watch the surfers and the incredible sunset at the Rancho Clubhouse. We will enjoy dinner as a group at La Finca y el Mar restaurant.
You'll love luxurious Rancho Santana, where we'll stay for the next three nights. It has made the list of Travel & Leisure's Best Places to Travel three years in a row. And American Express' Departures magazine describes it as "one of the most desirable destinations on the planet."
Day 4 - Tuesday, October 17: Rancho Santana

After breakfast Rancho Santana's El Café, we'll spend the morning exploring Rancho Santana. You'll see the organic gardens, stables, grocery store, community center, athletic facility and more. Then we'll convene back at the clubhouse for lunch and a series fast-paced presentations that will introduce you to the Nicaragua expat lifestyle. International Living Nicaragua correspondent Bonnie Hayman will lead the discussion, and you'll meet expats who will share their experiences with you. You'll also learn about your healthcare options in Nicaragua and meet Nicaragua attorney Eduardo Cabrales who will explain visa and other legal issues. Lunch this day is included. At about 5.30 p.m., we'll enjoy sunset cocktails on the terrace overlooking the ocean and then have dinner (included) together as a group beach at La Taqueria at the Beach on Playa Los Perros.
Day 5 - Wednesday, October 18: Rancho Santana/San Juan del Sur

Today after breakfast, it's your choice: Enjoy some of the many activities available to you at Rancho Santana or take an optional real estate tour of the nearby town of San Juan del Sur, a colorful hotspot for surfers and tourists, with excellent restaurants and nightlife. (Survivor, the popular TV reality show has been shot on location near San Juan del Sur four times.) We'll take a real estate tour of a variety of properties that embody the casual beach town spirit of San Juan del Sur and surrounding areas. Lunch will be provided for those who choose to visit San Juan del Sur. We'll return to Rancho Santana in the late afternoon and dinner is on your own. If you're looking for a light meal we suggest you try La Boquita which offers happy hour from 3:00-6:00 p.m. and tapas until 9:00 p.m.
Day 6 - Thursday, October 19: Masaya/Granada

After breakfast at Rancho Santana, we'll board the luxury buses for travel to Granada. Along the way we'll stop at Masaya National Park where we'll see the Masaya Volcano safely up close and we'll stop at the famous Masaya artisan market where you'll have the chance to browse Nicaragua's best cultural handicrafts. After lunch, we will check-in at Gran Francia Hotel, located on the main square of Granada. This is the perfect location to enjoy the charm and treasures of the city's historic sites, culture. and excellent restaurants.
Dinner is on your own tonight—I'll suggest you stroll down Calle La Calzada, a fun, lively street with many bars and restaurants.
Day 7 - Friday, October 20: Granada

After breakfast at the hotel, we'll take a tour of historic Granada and enjoy lunch together. Then it's your choice: an optional Granada real estate tour or head down to the lakeshore to board our boats for a tour of the picturesque islands. For our farewell dinner, we will walk to El Zaguan, famous for its locally sourced grilled steak, chicken and seafood—especially paella. It is listed on Lonely Planet, Trip Advisor and trip.com as one of the top restaurants in Granada.
Day 8 - Saturday, October 21: Departures

Enjoy a leisurely breakfast at the hotel and then we'll provide your transfer to Managua's Augusto C. Sandino International Airport for your return flight home.
Every detail has been taken care of… As you can see, we have a comprehensive itinerary and schedule planned for you. Every detail has been addressed and planned for you. All you need to do is arrange your airfare, pack your suitcase (and we'll even send suggestions for how best to do both of these), and then sit back and enjoy your tour…a carefree, fun-filled trip of a lifetime.
The Experts You'll Meet Firsthand in Nicaragua…
Our local International Living contacts and correspondents in Nicaragua will share their insider know-how and introduce you to their key contacts who will be invaluable resources for you as you consider all Nicaragua can offer you.
Among those you'll meet with are…
Bonnie Hayman—International Living's Nicaragua correspondent
Bonnie has earned a B.A. in English from SUNY at Buffalo and a Master's Degree in Education from Arizona State University, and she started her career as a high school teacher in New Orleans. Shortly after, she lived in Mexico for two years, first teaching TESL and TOEFL classes to adults in Mexico City and then owning a Mexican restaurant in Chiapas with her soon-to-be husband. Returning to the U.S. to live, her writing career took off when she started working as a technical writer for semiconductor and telecommunications companies. As the owner of The Write Connection, she has helped high-tech businesses write their documentation for over 20 years. She has two grown daughters and still enjoys traveling the world.
Eduardo Cabrales Cuadra—Attorney, García & Bodán law firm

Born and raised in Nicaragua, Eduardo Cabrales is a partner and heads the offices of García & Bodán in San Juan del Sur. García & Bodán specializes in counseling foreign investor and is ranked as Nicaragua's top legal firm specializing in real estate in Nicaragua by the legal directory Chambers & Partners. Eduardo has advised numerous companies and private investors—both national and foreign—in real estate transactions, including due diligence for titles and/or companies, and creating beneficial deal structures. He has significant experience in real estate and is recognized for his knowledge in this area of practice, particularly in San Juan del Sur, a region that has become an attractive and competitive tourist destination in Nicaragua.
Jordan Clark—Aurora Realty: Coastal & Colonial Real Estate
The Aurora Group has offices in Managua, San Juan del Sur, León, and Granada. In 2006, Jordan and his partners founded the Aurora León office. They saw a huge potential in the undeveloped Pacific coastline of León, Chinandega, and all northern Nicaragua. In 2006, there were no other real estate companies in the area, so over the last nine years, Jordan has played a major role in developing the real estate market in northern Nicaragua as it is today. Though the tourism economy has grown incredibly over the last 10 years, northern Nicaragua remains one of the most undervalued markets in the country and provides excellent mid- to longer-term investment strategies as well as affordable retirement options.
Zach Lunin—Aurora Realty: Coastal & Colonial Real Estate
Zach relocated to Central America in 2003 and is a founding partner of The Aurora Group. After living in León for a year he moved to San Juan del Sur in 2004. Zach now lives full time in San Juan del Sur and his extensive knowledge of the real estate market in Nicaragua and fluency in Spanish have helped catapult Aurora to one of the leading real estate brokerages in San Juan del Sur.
Plus, you'll meet many other experts and expats who will share their experiences with healthcare in Nicaragua, offer relocation advice, and much more… They'll answer your questions about what living and doing business in Nicaragua is really like. No question is out of place, so come prepared…
Unbeatable Value, Life-Changing Experience
Remember, this is a VIP program—you'll travel in style…stay at the best hotels…dine in the best restaurants…all of which has been arranged for you with precision timing and attention to detail.
You'll meet and spend plenty of time with the most knowledgeable experts and expats…incredibly valuable contacts and connections who may become lifelong friends and who can guide you every step of the way should you decide to make Nicaragua your home.
If you were to arrange all this on your own, I'm certain you'd find it nearly impossible to identify, schedule, and meet on your own all the contacts we've lined up for you on this tour.
And if you were to pay for their consultation time individually, it could cost you several hundreds of dollars…for each of them. But as part of this program, you'll meet with and hear firsthand from many knowledgeable Nicaragua experts. They will freely answer your questions and share their insights.
All told, it could easily cost you $10,000 or more to arrange this kind of program on your own—not to mention that it can be hard to find trustworthy resources when you're outside your home country.
But we've done all that for you.
You needn't do ANY preliminary homework or research. You don't need to line up appointments…or figure out what hotel to stay at or where to dine. You don't have to do any extensive planning about what to see or where to go…and how to get there…
All you need to do is sit back and relax…and let us deliver Nicaragua to you.
The price for this fully guided, landmark, 8-day adventure throughout Nicaragua's finest expat destinations is just $2,799 per person in a shared room or $3,299 per person in a single room.
And… When you book early, you save big-time and pay even less…
Save When You Book by August 23, 2017
When you reserve your place now—before Wednesday, August 23, 2017 - you can save a whopping $400 per person. Reserve now for just $2,399 per person double occupancy or $2,899 per single.
And remember, that price includes a lot -
All overland transfers (from airports to hotels, etc.)
Your domestic flight (in a private plane) from León to the Costa Esmeraldas
All your overnight stays
Most of your meals
All the connections and networking with experts and expats on the ground
All the guided trips to explore the region
And more…
As you can see, it pays to act now. I encourage you to reserve your seat today at the lowest possible price.
With such limited availability, we expect this Discover Nicaragua Tour to sell out quickly.
To claim your spot now, contact our tour partners at Opportunity Travel by phone at 1.800.926.6575 or 1.561.243.6276 or 1.561.243.2460 or by email at info@opptravel.com.
For fun, adventure, and good-value living,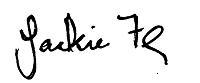 Jackie Flynn
Publisher, International Living
Call 1.800.926.6575
Now to Reserve Your Place
P.S. Below you'll find a snapshot of your day-by-day schedule as well as the pricing breakdown. If you have any questions, please don't hesitate to call and talk to one of our tour partners at Opportunity Travel. They're standing by to answer any questions and put your name on the attendee list.
You'll find them at 1.800.926.6575 or 1.561.243.6276 or 1.561.243.2460 or by email at info@opptravel.com.
P.P.S. Mark my words: Nicaragua is emerging as a world-class overseas retirement hotspot. It just so much going for it. The Nicaraguans are happy, friendly, warm and welcoming people… They've made it easy for foreigners to retire or do business there… You'll find a warm, inviting climate… and Nicaragua is a place where you won't have to sacrifice - you'll find most all the amenities of home. And you can live large on a small fraction of what ordinary living costs back home.
What more could you want?
Whether you're in the market for a place to live full-time…or you're looking for a place to escape the winter doldrums… Whatever you're looking for, I think you'll find it in Nicaragua….
The International Living Discover Nicaragua Tour is your easiest, very best introduction to this world of opportunity.
Call 1.800.926.6575
Now to Reserve Your Place—Save $400
The Day-by-Day Schedule
International Living's
2017 Discover Nicaragua Tour
León - Rancho Santana - San Juan del Sur – Granada

October 14 - 21, 2017
Day 1 — Saturday, October 14
—Arrivals Managua*
—OVERNIGHT AT HILTON PRINCESS MANAGUA
You'll be met at Managua's Augusto C. Sandino International Airport and transferred to the Hilton Princess Managua in Managua's upscale restaurant and entertainment district where you'll spend the night.
You'll overnight at the Hilton Princess Managua.
*If you would like us to arrange flights from any U.S. destination, just let us know.
Day 2 — Sunday, October 15
—MANAGUA to LEÓN
—½ DAY LEÓN CITY TOUR
—DINNER AT ONE OF THE CITY'S BEST RESTAURANTS
—OVERNIGHT AT HOTEL LA PERLA
After breakfast at the Hilton Princess, we'll board our luxury bus for the trip north to León. We'll check into the Hotel La Perla, have lunch (included), and then enjoy a walking tour that will introduce you to León and its gorgeous historical sites.
Then it's back to the hotel to freshen up before we go to dinner together (included) at one of the city's best restaurants.
You'll overnight in León at the Hotel La Perla.
Day 3 - Monday, October 16
—BREAKFAST MEETING AT HOTEL
—LEÓN REAL ESTATE TOUR
—PRIVATE PLANE TO COSTA ESMERALDAS
—OVERNIGHT AT RANCHO SANTANA
We'll start the day with breakfast at the Hotel La Perla and a brief meeting where you'll discover the inside line on real estate in León.
Then, we'll be off to tour some of the real estate opportunities León offers. You'll see many different areas with many appealing lifestyle options.
We'll stop for lunch (included) along the way and then board our private planes (Cessna Grand Caravans) for a short flight to the Costa Esmeraldas airport. From there it is just a 15-minute drive to Rancho Santana on the Pacific Coast where we'll check in for a three-night stay. We'll enjoy dinner as a group (included) at Rancho Santana's award-winning La Finca y el Mar restaurant.
You'll overnight at Rancho Santana.
Day 4 - Tuesday, October 17
—MORNING TOUR OF RANCHO SANTANA
—LUNCH AT THE CLUBHOUSE

—MEETING WITH NICARAGUA EXPERTS AND EXPATS
—SUNSET COCKTAILS AND DINNER ON THE BEACH
—OVERNIGHT AT RANCHO SANTANA
After breakfast at Rancho Santana, we'll take a tour of the 2,700-acre property and its five secluded beaches. We will then gather back at the clubhouse for lunch (included) and to learn all about living in Nicaragua. You will hear from expats, attorneys, real estate agents and relocation experts. Our meeting will end in time to enjoy a sunset dinner (included) on the beach on Playa Los Perros.
You'll overnight at Rancho Santana.
Day 5 - Wednesday, October 18
—YOUR CHOICE: ENJOY A DAY AT RANCHO SANTANA…

—OR VISIT TO SAN JUAN DEL SUR
—OVERNIGHT AT RANCHO SANTANA
After breakfast at Rancho Santana, you have the option to stay at the resort and enjoy the amenities and lunch on your own, or visit the seaside town of San Juan del Sur. There, we'll enjoy lunch (included) and a fun, casual real estate tour. We return to Rancho Santana in the late afternoon and dinner is on your own.
You'll overnight at Rancho Santana.
Day 6 - Thursday, October 19
—TRANSFER TO GRANADA
—LUNCH AND STOP AT MASAYA NATIONAL PARK
—BROWSE MASAYA MARKET
—DINNER AND EVENING ON YOUR OWN
—OVERNIGHT AT HOTEL GRAN FRANCIA
After breakfast at Rancho Santana, you'll board the bus for the drive to Granada. Along the way, we'll visit the Masaya National Park where you'll get these Nicaragua's most famous volcano and its molten caldera. We'll have lunch (included) along the way and shop to browse the famous Masaya market and Nicaragua's best artisan handicrafts. That afternoon, we'll check into Granada's Gran Francia Hotel. You'll have time to explore the shady historic plaza and this beautiful, historic city. This evening you'll be free to explore Granada and have dinner on your own. There are plenty of great dining options at the hotel and nearby.
You'll overnight at the Hotel Gran Francia.
Day 7 - Friday, October 20
—CITY TOUR OF GRANADA/LUNCH
—REAL ESTATE TOUR OR BOAT TOUR OF LAS ISLETAS
—DINNER AT EL ZAGUAN
—OVERNIGHT AT HOTEL GRAN FRANCIA
After breakfast at Hotel Gran Francia, we'll depart for our tour Granada and your choice of either a Granada real estate tour or a boat tour of the islands of Lake Nicaragua.
Then you'll have some time to rest of explore Granada some more before our farewell group dinner this evening at La Zaguan, one of the city's best restaurants.
This will be our final night together, at the Hotel Gran Francia
Day 8 - Saturday, October 21
—MANAGUA – HOME
You'll enjoy one final breakfast at Hotel Gran Francia.
Then, you'll transfer to Managua's Augusto C. Sandino International Airport for your return flight home.
*If you would like us to arrange connecting flights from Managua to any U.S. destination, just let us know.
---
Call 1.800.926.6575
Now to Reserve Your Place
Pricing & What's Included
International Living's
2017 Discover Nicaragua Tour
León - Rancho Santana - San Juan del Sur – Granada

October 14 - 21, 2017
Pricing:
Regular price per person:
(Based on double occupancy)

$2,799

Singles in private room:

$3,299

Early Bird Discount:

Save $400 when you register by August 23—just $2,399 per person double occupancy or $2,899 per single.
Price Includes:
Airport Transfers to and from Augusto C. Sandino International Airport
Luxury Bus Transport Within Nicaragua
Domestic Nicaragua Airfares
Meals
7 Breakfasts
6 Lunches
4 Dinners
Hotel Stays
Managua (1 night)
León (1 night)
Rancho Santana (3 nights)
Granada (2 nights)
Tours and Activities
Walking city tour of León
Real estate tour of León
Tour of local sites
Tour of Rancho Santana
Tour of San Juan del Sur (including real estate)
Tour of Masaya National Park and Masaya market
City tour of Granada
Island boat tour/Lake Nicaragua
Nicaragua Expat and Expert Meetings
León (breakfast sessions)
Rancho Santana (lunch/afternoon session)
Call 1.800.926.6575

Now to Reserve Your Place
Show Terms & Conditions >>>
Reservations:
Early reservations are recommended, since our group size is limited, tours do sell out quickly and airlines/hotel blocks are limited and often sell out of their best fares/rates, months in advance. In order to hold a reservation, we require a non-refundable deposit of $1,000, per person. Full, non-refundable payment is due 60 days prior to departure or as outlined in each tour/conference/event. (For this tour due August 23, 2017).
Prices are quoted in U.S. dollars. Payment for airfare is due at the time the tickets are issued. We accept VISA, MC, AMEX, Discover, money orders, or wire transfers. If you are paying by credit card, it will show up on your bill as being paid to Opportunity Travel. Make money orders payable to Opportunity Travel, 235 NE 4th Ave., Suite 102, Delray Beach, FL 33483.
Upon receiving your deposit, we will email you confirmation and a trip itinerary. Three weeks prior to the trip, we will mail you, general information on the country and our tour, hotel information and luggage tags.
We Can Help You with Your Travel Arrangements: We would be happy to help you book your flights from your hometown or set up activities before or after our tour- simply ask us about these services when you reserve your place on this trip.
Single Supplements: Unless otherwise noted, accommodations are based on double occupancy. Participants who specifically request single accommodations must pay a single supplement. If you are traveling alone and wish to share a room with another participant, we will try to find a roommate for you, although we cannot guarantee a match. The single supplement cost is due when you register. If a roommate is available, we will issue you a credit.
Price Does Not Include:
International Airfare
Meals other than those mentioned in the program.
Personal expenses such as drinks, laundry, telephone calls, camera fees at monuments, or tips to local guides.
Tourist cards/visas (if applicable to the traveler).
Airport taxes, if applicable (may be due in cash only).
Additional or optional activities.
Alcoholic Beverages.
Voluntary tips.
Travel Insurance:
For the protection of your investment, we strongly recommend that you purchase individual TRIP, AIR, HEALTH, ACCIDENT, BAGGAGE AND CANCELLATION INSURANCE.
We feel it is a must these days. Feel free to contact Maria Maher at tvlfirst@bellsouth.net or call +800.926.6575 or +561.266.6570 for more information. Please note that rates are based on the total dollar amount of your trip and your age.
If you would like to get a quote and book your travel insurance online we offer two options:
Travel Guard Insurance: click here for a quote.
Travel Insured Insurance: click here for a quote.
Cancellation Policy: Opportunity Travel Life Adventure Tours are completely non-refundable. If you cancel due to medical reasons that are covered by your purchased travel-insurance policy, we will advise the insurance company that your travel and conference or tour fees are non-refundable.
Rates are based on group participation and no refunds or allowances will be made for absence during the tour, or for activities missed, even if for the causes beyond the control of the participant.
Opportunity Travel & Conference Services, Inc. (OT & IL), reserves the right to cancel any trip prior to departure for any reason whatsoever, including insufficient signup or logistical problems that may impede trip operations. The refund of the package purchased shall release OT & IL from any further liability. A trip canceled due to insufficient signup would normally occur a minimum of one month prior to departure.
OT & IL must normally make substantial payments to its suppliers (hotels, transportation companies, etc.) far in advance of the scheduled embarkation date. If a trip is canceled due to acts of God, war, labor strikes, earthquake, flooding, etc., OT & IL will promptly refund the portion of the trip cost not already advanced to suppliers and use its best efforts to recover and refund the balance as promptly as possible.
However, OT & IL does not guarantee recovery of any or all of the advance payments made, and our use of best efforts to recover these payments will not include the institution of any legal proceedings in foreign jurisdictions.
RESPONSIBILITY & LIMITED LIABILTY
Your payment represents your acceptance of the following terms and conditions:
The responsibility of Opportunity Travel & Conference Services (OT & IL) is limited. OT & IL gives notice that services provided in connection with its itineraries, including transportation, hotel accommodations, restaurants, and other services, are purchased from various independent suppliers who are not affiliated with OT & IL.
Although it endeavors to choose the best suppliers available, OT & IL has no right to control their operations and therefore makes these travel arrangements upon the express condition that OT & IL, and its own agents and employees, shall not be liable for any delay, mishap, inconvenience, expense, irregularity, bodily injury or death to person, or damage to property occasioned through the conduct or default of any company or
individual engaged in providing these services.
Each of these passenger conveyance companies, tour companies, hotels, restaurants, etc., is subject to the laws of the state or country where the service is provided.
OT & IL shall not be liable for: (a) expenses such as additional hotel nights and meals not specified in the individual trip itineraries that may be required either en route, prior to, or following a trip, when caused by individual clients' travel arrangements, by airline scheduling or airline schedule changes, canceled flights, missed flight connections, or by other factors not under OT & IL's control; (b) expenses incurred in recovering luggage lost by airlines, belongings left behind on a trip, or in shipping purchases or other goods home from abroad; (c) bodily injury or property damage for any reason, including but not limited to acts of God, weather, quarantines, strikes, civil disturbance, theft, default, detention, annoyance, changes in government regulations, terrorism, war, or failure of conveyance to arrive or depart as scheduled, etc., over which it ( OT & IL ) has no control.
OT & IL reserves the right to take photographic or film records of any of our trips, and may use any such records for promotional and/or commercial purposes. OT & IL reserves the right to substitute both trip leaders and hotels from those listed in our promotion without notice. If improvements in the itinerary can be made, or unforeseen conditions beyond OT & IL's control make changes necessary, they reserve the right to alter itineraries or substitute speakers without penalty.
OT & IL reserves the right to decline to accept or to restrain from further participation any person it judges to be incapable of meeting the rigors and requirements of participating in the activities, or any person whose actions or deportment impede trip operation or the rights, welfare, or enjoyment of other trip members. A refund based on cost of unused land services is the limit of OT & IL responsibility in such a case.
The issuance of acceptance of vouchers or tickets shall be considered consent of the above conditions. By joining our tour you are assuming all these risks and agreeing to indemnify OT & IL, our partner organizations, their officers, directors and employees harmless for any and all liability that may arise in connection with your participation in an Opportunity Travel Tour or Conference.
WE RESERVE THE RIGHT TO INCREASE THE PROGRAM PRICE IF CURRENCY FLUCTUATIONS NECESSITATE IT. THE SUBMISSION OF YOUR CONFIRMATION FORM AND PAYMENT IS ACKNOWLEDGMENT OF ALL TERMS AND CONDITIONS, INCLUDING CANCELLATION PENALTIES, AS STATED WITHIN THIS TEXT.
Limitations & Participant's Responsibility:
Please realize that on this tour you will encounter many cultural and geographical differences such as
ethnic foods, changes in altitude and weather.
At times our tours could be physically demanding and may require climbing stairs and extensive walking. We try to stay at the best or most accommodating hotels in each area, but at times we may run into hotels with problems or limitations such as weak water pressure, limited or no hot water, lack of elevators and handicap facilities and no non-smoking rooms.
Participants have the responsibility to select a trip appropriate to their abilities and interests. We are happy to discuss our tours with you, as well as provide you with names of past participants who can discuss their experience with you.
Participants are held responsible for being in sufficient good health to undertake the trip and are responsible for preparing for the trip by studying the itinerary and pre-departure information packets sent by OT & IL.
Privacy Policy
We take our commitment to protecting the privacy and security of our website users very seriously. We will never intentionally disclose personal information about you as an individual user, but please note that the Internet as a whole is not a secure forum. Exercise caution whenever disclosing information on any website.
Personal information will not be shared at any time without your permission and we will only collect this
information on a voluntary basis.
If you volunteer your personal information, we may use it to send you special offers or to contact you with answers to any questions or concerns that you may have.
Users may, however, choose to opt-in to a service in order to receive future offers and information from Opportunity Travel & Conference Services, Inc. (AT&CS) / Opportunity-Travel.com.
If you opt-in you may receive e-mails from us introducing new products and services that we think will be of interest to you. Some may be from companies other than Agora.
We reserve the right to use, without identifying you, any questions, comments or other information that is submitted. We guarantee that we will keep your personal identification information confidential if your information is used in books, articles, or promotions.
By using Opportunity-Travel.com you have agreed to accept our privacy policy. We reserve the right to change or modify Opportunity-Travel.com and its policies at any time. By continuing to use the website you have agreed to any changes that have been made.
If you have any questions or concerns about Opportunity-Travel.com privacy policy please send an e-mail to: info@opportunity-travel.com.
Call 1.800.926.6575
Now to Reserve Your Place
Opportunity Travel
235 NE 4th Avenue, Suite 102, Delray Beach, FL 33483 USA
Toll Free: (800) 926-6575 | Local: (561) 243-6276 | Fax: (561) 278-8765
email: info@opportunity-travel.com website: www.opportunity-travel.com