Registration Now Open for the FIRST-EVER
Ultimate Uruguay Private Screening
Watch live or at your own pace. All live presentations will be archived.
#1 in Latin America for Democracy, Prosperity, Peacefulness, and More
Known for Surf, Turf, Wine, Personal Freedom and Safety, Laidback European-Styled Living, and a Fast Path to a Second Passport
A Couple Can Live the Beach Life in Uruguay on Just $1,800 a Month, Rent and Health Plan Included.
We'll Show You How During the
All-Online Uruguay Private Screening

Often overlooked, Uruguay offers benefits you can't find anywhere else.
Dear Reader,
Remember those childhood days when everything felt fresh and new…quiet, safe, and happy? You could jump on your bicycle and be out all day, having fun with friends and blissfully exploring the nooks and crannies of your hometown…
That's what life in Uruguay is like. While other countries are embroiled in chaos and you never know what will happen tomorrow, little Uruguay is an oasis of calm and safety.
Politically sane, with a stable democracy, Uruguay is decidedly middle-class and prosperous, with the highest income per capita in all of Latin America.
The swift reaction of the popular government—and the fact that the public health system is one of the region's most robust and resilient—is cited as why Uruguay has experienced the lowest COVID-19 numbers in the Western Hemisphere.
I'm Jackie Flynn, publisher of International Living.
Uruguay is unlike any other place that we cover. On the one hand, it's like taking a step back in time. With few exceptions, Uruguay's endless golden beaches are dotted by small towns with sweet, unassuming cottages and the requisite landmark lighthouse. This is surfer country, and the laidback vibe matches the casual air of 1960s California.
Stroll the streets of Ciudad Vieja (Old Town) of the capital city of Montevideo, beneath the shadows of flower-laden balconies, and you may think for a moment that you're in Rome or Barcelona. Uruguay's ties to Europe are strong. Same goes for Colonia del Sacramento on the banks of the Rio de la Plata, with its cobbled streets and ancient stone fortress walls. Even the farmland towns of the interior appear as a scene pulled from a Norman Rockwell painting.
Those farms provide the kind of food you may remember from childhood, too. Fresh milk. Fresh eggs. In every neighborhood you'll find little produce stands and farmer's markets to pop in for succulent peaches and plums, apples, berries, tomatoes, potatoes, squash, pineapples and bananas…it all grows here.
On the other hand, you'll find all the modern conveniences (electronic devices, imported gourmet items, and more) in modern shopping centers and supermarkets.
And there's glitzy, glamorous Punta del Este, known as the "Riviera of South America," where billionaires and supermodels spend holidays frolicking on the gorgeous beaches, golfing, boating, shopping, trying their luck at one of the casinos, and dancing their cares away in one of the famous nightclubs.
No Matter What Kind of Lifestyle You're Looking for, You'll Find it in Uruguay.
Parents of young children come for the safety and family focus. Ask anyone who's been there and they'll almost always say that "Uruguayans are kind." They're helpful. Generous with their time. They adore children and welcome families from neighboring Brazil and Argentina—and from around the world—to come and enjoy the safety and back-to-nature environment that Uruguay offers. Many families move permanently and enroll the kids in one of Uruguay's renowned schools….public education from pre-primary through university is free.
Uruguay was the first country in the world to give every student a laptop and wifi access. The literacy rate is an outstanding 98.6%, making for a well-educated workforce and far less noticeable poverty here than elsewhere in the western hemisphere, even including the U.S.
Investors come for many opportunities. About the size of the state of Missouri, Uruguay is home to some of the most fertile farmland in the world. There are no limitations on the amount of land foreign investors can buy, and at a cost that's two-thirds less than what you'd pay per acre in the U.S.
In that sparkling playground of Punta del Este, home and apartment rentals are in big demand from Christmas until the end of February–between 85 and 100% occupied. You can make a good amount of income when you rent your home to vacationers even just during January and February alone.
As a Retirement Destination, Uruguay is Still Undiscovered… But It Won't Be for Long
Slowly retirees are discovering Uruguay. And they come for all its benefits…the safety and prosperity…the kindness…the stable democracy that has enacted laws favorable to foreigners. You can apply for a residence visa the moment you walk off the plane as a tourist. You can get citizenship and a coveted second passport after living in Uruguay for three years… Best of all, you can enjoy the kind of tranquil, happy lifestyle you've perhaps all but given up on…a civilized society that truly works for the good of its residents.
And if you're looking for an easy and affordable path to a second passport, you can qualify for citizenship in Uruguay after living there for just three years if a married couple or five years if single and spending at least six months of each of those years there, no expensive investment required.
I'd like to share more about Uruguay and its unique attributes. But let me first get something out of the way: Uruguay is not the least-expensive place we write about. It's not a place where you go to live like royalty on pocket change.
As a middle-class country, you find middle-class pricing for certain things. Some things, such as cars…which are all imported…tend to cost far more than they do in the States. That's why you see so many ancient cars puttering along at lethargic speed on Uruguay's wide-open highways. And why so many expats decide not to own a car…public transportation is safe, reliable, and inexpensive. (Trams and buses are clean and modern and most even have free wifi.)
Imported packaged food can be pricey, but fruits, vegetables, meat, and the abundance of seafood is relatively inexpensive at the many outdoor markets. (And the beef is excellent; it's largely fattened on grass rather than hopped up on hormones and antibiotics as you typically find in the States.)
No, Uruguay isn't a place where you live cheaply. It's a place where you go to live a quality lifestyle in the most affordable way possible.
When you average it all out, Uruguay's overall cost of living works out to about one-third to one-half less than that of the U.S. And depending on your lifestyle needs, you could do even better than that.
In the charming beach town of La Paloma, retired expats Ann and John Finkler report they live happily and comfortably on about $1,800 a month.
They spend $1,500 on monthly necessities and allot the remaining $300 to entertainment, like traveling to gaucho festivals or exploring the country's abundance of wineries.
Even though the cost of a health plan would run them each less than $100, they've chosen to self-insure as medical costs are so low. Basic medications and things are available for the most part over the counter. John takes blood pressure medication and "we buy it without needing a doctor's prescription, for less than our co-pay in the States," Ann says. "We have no problem with healthcare here. It's excellent."
Return to the "Wonder Years"
Join Us for the First-Ever Uruguay Private Screening
November 21-22, 2020
An Online "Participate from Anywhere" Event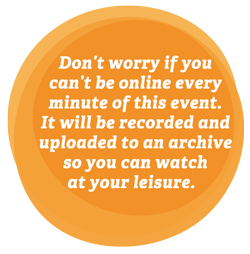 Discover everything you need to know to discover if
Uruguay is right for you.
And when you're able to travel there in person,
you'll have all the knowledge and contacts necessary
to move forward with confidence.
From Michigan, Ann (age 55) and John, 68, started exploring Uruguay in 2014, methodically exploring the country and exploring every beach town.
Three years ago, they settled in La Paloma, a small, bohemian surfing town of about 5,000 where they rent a two-bedroom house outside of town. They plan to build a home nearby.
Why did they choose Uruguay? "I wanted to experience another culture," John says. For Ann, it was about safety. "As I female, I wanted some place where I felt safe walking alone."
But "the People are the big reason," she says. "They are SO kind and laid back and willing to help if asked. They hold no judgement towards us as expats."
The culture is laid back and "non-meddling," she adds. "EVERYTHING is only a suggestion. There is very little 'forcing' of laws and nonsense that controls your life.
Plus, she says, they're able to affordably live near the ocean—hard to do in the U.S.—and in a very small town.
"It is SO peaceful. NO drama. We are able to live down-to-earth and without the pretense of keeping up with status or the owning of so many things. It is possible to live in the present in Uruguay. It also means we need to learn to slow down and be content without the rushing around and constant fast pace that we are accustomed to living in the US. It's a joy!"
Ann and John credit International Living with helping them make the decision to check out Uruguay. They read everything they could and felt well prepared when they were able to explore Uruguay for themselves.
No doubt you'd like to go to Uruguay and check it out in person. And well you should. It's one of the most overlooked retirement spots in the world, in my opinion. But until you're able to do that in person, our Uruguay Private Screening online event is the next best thing.
In fact, it may be far better than an in-person visit. There are no expensive airfares, hotels, or rental cars to book, no hours of time spent researching, no appointments to make… We've done all the heavy lifting for you.
Without leaving the comfort and safety of your home, this is your way to virtually meet the best resources we know in Uruguay—the experts and expats that can offer you the real-world guidance and insightful advice you need to design your own personalized Uruguay strategy.
I'll explain how to register in a moment, but first a little more background and what to expect from our first-ever Uruguay Private Screening.
It's your perfect first step to see if Uruguay is a good fit for you and start putting your plans in place. I think you'll like what you discover.
After all…
Uruguay Offers Many Benefits, Including Incentives for Foreigners Looking to Move There
The government of Uruguay welcomes incoming foreign residents, no doubt about it. A small country with less than 3.5 million inhabitants, new President Pao is creating a new incentive program aimed at increasing the population…within reason, of course.
The government is popular, too. And socially progressive. There's not a lot of political bickering. Maybe that's because things just generally work in Uruguay.
You'll find a modern, reliable infrastructure—from safe highways to super-fast internet. Uruguay's highway system is modern, well-kept and well-marked. You can travel rapidly and safely around the country. Water runs clean and pure from every tap. The electricity system is reliable, and phone lines are plentiful, inexpensive, and dependable. High-speed internet access is available and inexpensive throughout the country, offering everything from ADSL to dedicated fiber-optic lines. And yes, you can get English-language satellite TV so you don't miss a single one of your favorite programs or sporting events.
As a resident of Uruguay, you'll be eligible for healthcare benefits that are among the world's best. In fact, say expats, the cost of a health plan is among the most pleasant surprises they've had when moving to Uruguay. More about that in a minute…
But first I want to share more about Uruguay in general and explain why it deserves your attention right now.
Much of that has to do with the reasons The Economist named little Uruguay as its "Country of the Year" for 2013.
"The accomplishments that most deserve commendation," wrote The Economist, "are path-breaking reforms that do not merely improve a single nation but, if emulated, might benefit the world. Modest yet bold, liberal and fun-loving, Uruguay is our country of the year."
That about says it. In Uruguay you can have it all: a cosmopolitan-yet down-to-earth capital city with a charming Old Town…hundreds of miles of spectacular beaches and charming beach resorts…rolling farmland and rural retreats…plus a popular stable government, excellent medical services and low-cost health plans… All this and a very reasonable cost of living.
I'll say it again: Uruguay is one of the world's most overlooked retirement destinations. There are so many more reasons it meets all the criteria on most anyone's "perfect overseas lifestyle" checklist:
Uruguay is safe. Violent crime is rare in Uruguay, especially outside Montevideo. Along with Chile and Costa Rica, Uruguay consistently ranks as one of the safest of all 20 countries in Latin America. That's because along with having one of the highest standards of living, Uruguay has one of the lowest poverty levels in Latin America. According to the Global Peace Index released every year by the esteemed Vision of Humanity Organization, as of 2020 Uruguay is the third most peaceful country in the Americas, ranking only behind Canada and Costa Rica…and far ahead of the U.S.
It's politically stable and prosperous. Uruguay ranks first in Latin America in peace, democracy, a low rate of corruption and is first when it comes to press freedom and the size of its middle class.
It's business friendly. According to the Heritage Organization's 2020 Index of Economic Freedom, "Uruguay is one of the most transparent and business-friendly nations in the Americas; political risk is low, and property rights are secure."
You'll enjoy a 4-season mild Mediterranean climate, with both mild summers and winters. No hurricanes, blizzards, or ice storms.
There are no restrictions on foreign property ownership. You needn't even be a legal resident to purchase or own property. You have the same rights as Uruguayans when it comes to property ownership. And unlike many other countries, foreigners can buy beachfront land, land adjacent to international borders, and agricultural land in any quantity.
No income taxes on foreign-earned income and property taxes are very low, too. For a home valued at $150,000, you could expect to pay an annual tax of approximately $300-$450.
Importantly… A new decree went into effect this past July, 2020, which gives tax residence to foreigners who spend just 60 days a year in the country and buy real estate valued at about $378,000 US.
Plus, there are many things about Uruguay you may not be aware of:
Uruguay is in the same time zone as the U.S. east coast during daylight savings time in the U.S. (which is not observed in Uruguay)
You can drink the tap water anywhere. (Uruguay is the only country in Latin America with nearly nationwide access to safe water and adequate sanitation.)
While Uruguay is not an English-speaking country, you'll almost always find someone who speaks it, especially in the major cities of Montevideo and Punta del Este and in communities where English-speaking expats have settled.
Uruguay is a leader in the use of renewable energy. Almost 95% of electricity in the country is from a renewable energy resource.
And here's a fun fact: Uruguay is South America's second-smallest country and has the longest national anthem in the world, taking six minutes to perform.
Let's Talk More About Healthcare and the Affordable Cost of Living…
As a resident of Uruguay, you'll be eligible for healthcare benefits that are among the world's best. In fact, say expats, the cost of a health plan is among the most pleasant surprises they've had when moving to Uruguay.
Canadians Syd and Gundy Blackwell, for instance, came to Uruguay in 2006 specifically looking for healthcare solutions. Gundy needed hip replacement surgery and Syd needed hernia surgery, but the wait times in Canada for either procedure were just far too long. Same in the U.S. and costs there were far too high.
After a two-week exploratory trip, they moved to Uruguay's pretty Costa de Oro, near the town of Atlántida. Once they obtained their residence visas, they separately qualified for health insurance through a local mutualista (a hospital-based program) and after satisfying the six-month waiting period, they both had their needed surgeries.
Today, at ages 74 and 70, Syd says, they pay just 1,945 pesos—about $46 a month USD per person for a comprehensive mutualista healthcare plan through their local Española Hospital.
While several private insurance companies offer coverage in Uruguay— including Blue Cross Blue Shield—most expats opt for mutualistas, which you can think of a bit like the old non-profit, cooperative-owned mutual savings banks that existed for the benefit of members rather than a group of shareholders.
This is not an insurance plan, so you're not having to send bills through to be paid by an insurer. You have no deductibles to meet and no lifetime cap on benefits. Rather, you become a member of a hospital (or a group of medical facilities) for almost all of your healthcare needs.
And the price is affordable—typically between $50 and $100 per month for someone of retirement age.
Perhaps the best part is that you can join a health plan as soon as you become a temporary resident in Uruguay.
As for the overall cost of living, you'll find your income generally goes 30-50% farther in Uruguay than it does in the U.S. or Canada.
You may do even better than that. Jim and Joy Kopp, for instance, live in the glamorous seaside resort of Punta del Este…where billionaires and supermodels own vacation homes…and they say they spend less than $1,000 a month total—and $450 of that is their common expenses (security, sewer, water, maintenance, etc.) for the building where they own a two-bedroom apartment.
They don't own a car, because they don't need or want one, Joy says. Just about everything they need is close at hand. Public transportation is "cheap and reliable." And they can rent a car whenever they like.
The biggest key to their affordable lifestyle, Joy says, is that, "we live simply. We don't buy things we don't need, even though we can afford them. Our ancestors called this living below your means."
But that doesn't mean they're sacrificing. Joy likes to cook, and says "We spend about $200 a month on groceries, wine, beer, etc. For about $100 a month we eat out a few times a week, either alone or with friends."
Uruguayans value time over money, it seems. "There is a refreshing sense of cohesion, of acceptance, of happiness," Joy says. Life in Uruguay is just, well, "tranquil."
More time and more money to spend as you like…no taxes on your foreign income, no inflated healthcare costs, no more worries about outliving your retirement nest egg.
What About Real Estate Costs?
International real estate expert Ronan McMahon—editor and founder of Real Estate Trend Alert (RETA)—says, "In uncertain times like these, smart investors look for a safe haven. They look to assets like real estate…in places where they can park themselves and their money. Uruguay is one of those places."
He's particularly keen on investing in farmland. "Uruguay is among the most fertile countries in the world," he says. "In the U.S. and Canada you'll pay from $3,000 to $6,000 an acre for the best land. In Uruguay, you'll pay just $1,000 to $2,000 per acre for farmland close to the country's best beaches."
In fact, buying beach property, too, is affordable in Uruguay. And remember, as a foreigner you can buy and hold real estate in your own name. You don't need a local partner, a trust, or a corporation. You don't even need to become a legal resident or get a Uruguayan tax identification number. And you can own any type of real estate—anywhere in the country—the same as a Uruguayan citizen.
There are properties to suit most tastes and budgets, whether you want farmland, a home or a condo in the city or along the coast…
Check out these bargains in gorgeous, cosmopolitan Montevideo where the Rio Plata meets the Atlantic Ocean:
A bright one-bedroom apartment with floor-to-ceiling windows, is conveniently located in the downtown Ciudad Vieja Newly renovated, it's on the market for just $99,000.
In the upmarket area of Pocitos, a totally modern second-floor one-bedroom apartment with a large and lovely terrace is just a short walk from Pocitos Beach. Price: $120,000.
And in the trendy, upscale neighborhood of Carrasco, a brand-new two-bedroom apartment has high-quality wood laminate flooring in the living area and bedrooms, and tile flooring and sleek fixtures in the kitchen and two bathrooms. The main balcony has a built in brick barbecue. The apartment comes with a garage space included in the price of $325,000.
Prefer beach living? In some of Uruguay's quiet little beach towns, your overall cost of living can be much lower. And that's where great property values can be found. Like:
In the seaside resort of Atlántida, less than an hour from Montevideo, a 624-square-foot two-bedroom one-bathroom apartment, built in 2015, is less than two blocks from the beach. It has gorgeous laminate flooring, granite countertop in the kitchen, a sliding door to the balcony, and includes a covered parking place. The price is just $123,000.
About 45 minutes east of Atlántida, in the small, laidback beach town of Piriápolis, a lovely two-bedroom stonewashed home with a red tile roof, shuttered windows and French doors is less than five blocks from the beach. It has a fireplace, a large lawn with trees, air conditioning, and, of course, a built-in outdoor barbecue. Price: $154,500.
Go farther east to the department of Rocha and that's where you'll find even bigger bargains. In the pretty seaside town of La Paloma, there's an attractive two-bedroom/two-bath house on a 5,112-square-foot lot just 250 meters from Aguada Beach. This home, built in 1997, has beige tile flooring and wood window frames. On the ground level is the main living area with a kitchenette and dining space. Upstairs are two bedrooms. And the price is right at just $100,000.
Even in glittering Punta del Este you'll find great deals. Just half a block from Emir beach, a one-bedroom apartment in an older building has been remodeled with new tile floors, new kitchen and bathroom, with update fixtures and appliances. There's a balcony with and ocean view. Best of all, it comes fully furnished and the HOA fee is practically non-existent. The price is just $115,000.
If you'd prefer something larger, you'll find a 1,700-sq.-ft. five-bedroom home with a red tile roof in popular Pinares, just a few blocks from the sea and the action of Punta del Este. On a lushly landscaped 7,000-sq.-ft. lot, it's been stunningly remodeled with a fully modern kitchen and gorgeous wood and tile floors throughout. It's priced at a low $270,000.
During your Uruguay Private Screening, we'll point you to the country's best communities for real estate bargains and an overall low cost of living.
Are you ready to see if Uruguay is the right fit for you?
If So, Please Join Us November 21-22 for Your Special, First-Ever and All-Online Uruguay Private Screening.
We'll show you exactly how to live your dream life in safe, quiet, Uruguay…
If you want to keep moving forward and salvage your retirement dreams, retire even earlier than you thought you could, or just live a more luxurious life than you ever thought possible—then there's no better opportunity to gain access to so much expertise…in one place, at the same time.
Whether You're Retiring or Starting the New Life You've Always Dreamed Of… This Private Screening Will Help You Make It Happen
Don't Put Your Dream Life On Hold
People come to Uruguay for various reasons. And we'll cover all the bases with the high-powered local expertise you need:
And we certainly won't gloss over the challenges.
During the Uruguay Private Screening, you'll get the real story about Uruguay. The good and the bad. Our expats will share both the benefits and the challenges, so you'll walk away with a realistic picture of what awaits you there.
What Are Some of the Regions We'll Cover During Your Uruguay Private Screening?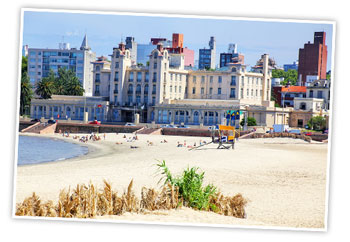 Montevideo, Uruguay's European-flavored capital city. Here you can go to the opera or ballet…or watch tango dancers in the park for free. Public transportation is safe, reliable and totally modern. You can go anywhere in the city for little-more than $1. Plus, you'll find yacht clubs and marinas, golf courses, ultra-modern shopping malls, world-class hospitals (often with English-speaking doctors who studied in the U.S. or Europe)… And best of all, you'll find gorgeous parks and stunning beaches where you can happily while away your time without any bother. (As one of our editors says, "I never saw a panhandler the entire time I was in Uruguay. A far cry from my experience in U.S. cities these days.")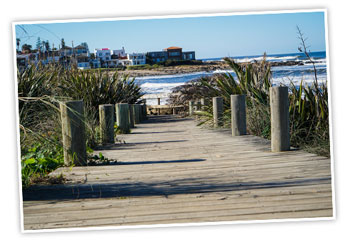 The Costa de Oro or "Golden Coast". These golden sand beaches begin just 22 miles outside Montevideo and extend along the coast for about 30 miles. The small seaside towns here—called balnearios in Uruguay—are clean, shady, and quiet, with tall sycamores and pines growing right up to the edges of rolling sand dunes that give way to wide, sandy beaches. The seaside homes here are neat and tidy—some even have traditional thatched roofs reminiscent of Ireland!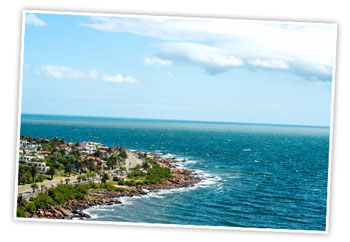 Just 50 miles from downtown Montevideo, Piriápolis was Uruguay's first seashore resort. This beautiful hillside may remind you of a little European seaside village. While summertime Piriápolis is lively with vacationers who come to enjoy the waterfront boardwalk, busy seafood restaurants, casinos, and of course, the beaches and marinas, wintertime here can be the best of all seasons… when you'll have the beach and rambla practically to yourself and the uncrowded luxury to spend time lingering with friends over coffee or cocktails at a cozy oceanfront cafe.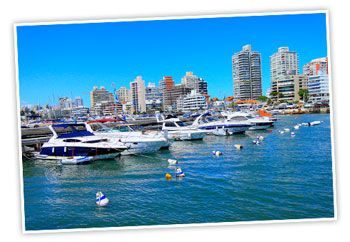 Punta del Este, South America's hottest beach resort destination. There's no place more beckoning, no place better to see and be seen—at least if you're Uruguayan, Argentine, Brazilian, or any level of celebrity—than "Punta." That's because, as one expat says, Uruguay is among the safest countries in Latin America, and Punta del Este is one of the safest places in Uruguay. No one worries about getting kidnapped, car-jacked, or shaken-down by crooked cops."
And while property and rental prices are higher in Punta than anywhere else in Uruguay, expats here say they wouldn't live anywhere else. And if you're a real estate investor, remember that in two months alone… during the height of the summer vacation season… properties rent for five times what they will at any other time of the year.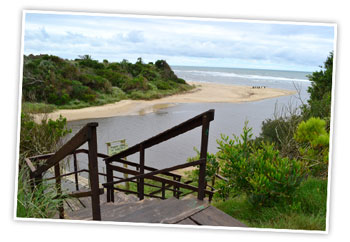 The department of Rocha, farther east along the coast is where you'll find Uruguay's last, vast stretches of undeveloped beaches. The ocean here is clear and blue, the sand is white, and the beaches are relatively deserted. Rocha feels much more remote than it really is; you're still within three hours of the international airport in Montevideo. You'll find great opportunities here from laidback beach living, in quiet little towns like La Paloma (where Ann and John Finkler live) and are building their dream home. While true beachfront land is rare in Uruguay, this area is one where you can build adjacent to the water, and very affordably, too.
There's more to Uruguay, of course, than just stunning beaches. And we'll share all the details during the Uruguay Private Screening. For example, we'll introduce you to rural havens where you can find bargains on farmland and vineyards that can turn a solid profit. And the UNESCO World Heritage colonial city of Colonia del Sacramento, right off a picture postcard with its cobblestoned, well-shaded sycamore-lined streets, massive colonial-style buildings, fine shops, galleries, great restaurants and parrilladas. These towns are so pretty and so laidback that you don't need to lock your car…or even your home…at night.
Here's What's Else to Expect from Your Uruguay Private Screening…
We've got all the bases covered:
See firsthand how much it really costs to live in Uruguay. Not via some theoretical budget, but by meeting the people who are already doing it and learning their tips and secrets.
Discover the best, most stable markets on the Uruguay real estate scene. Not from some agent's listing, but by hearing from both international and local experts who have assessed these areas firsthand.
Get in early on the newest emerging markets where opportunities are to be found. Not by listening to salespeople, but by taking advantage of our market analysts' extensive experience.
Find out about Uruguay banks, tax and business incentives, visas and second passport options and how you can benefit from these. Hear it straight from the professionals who are guiding your fellow expats.
Get the REAL picture, not through any rose-colored glasses. Taxes, insurance, and visas are not the fun part of being an expat. But you need to know this part of the story before you take your next step in Uruguay. There are many ways that a move overseas…and especially to a country with so many benefits to help boost your bottom line and lower your tax burden.
Our seasoned professional experts—with decades of experience in their chosen fields—will deliver the on-target information you need to get the real picture about living in, investing in, or starting a business in Uruguay.
Here are just a few of the people who make up our staff for this groundbreaking conference: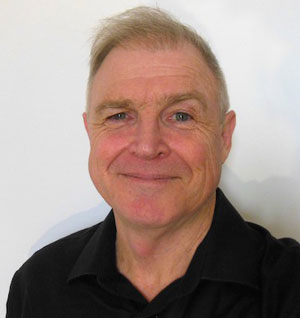 David Hammond—your boots-on-the-ground guide
David is International Living's Uruguay correspondent. He lives and works full-time in Uruguay…in Punta del Este…and he spends much of his time scouring the country and writing articles for International Living readers seeking a new life abroad. He'll share his firsthand knowledge to get your own transition off to a smooth start.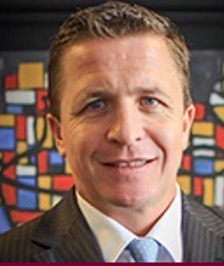 Juan Frederico Fischer—Attorney, Andersen
When it comes to residence issues, tax law, real estate, and more, there is no better authority in Uruguay. Juan will bring you up to speed with the practical information you need to know if you're planning to retire, invest or buy a property, work online, start a business… Hearing what he has to say is indispensable and critical to your success in Uruguay.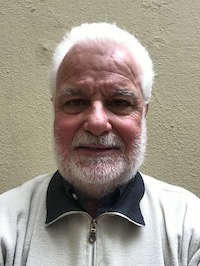 Dr. Jorge Stanham MD, OBE
Dr. Jorge is an internationally trained medical doctor, now retired, who spent his career working with patients, in hospitals, and in hospital management in the Uruguayan health system, with a focus on healthcare quality and patient safety. He is uniquely qualified to address these topics and offer you his analysis of the healthcare market in Uruguay and your healthcare options there.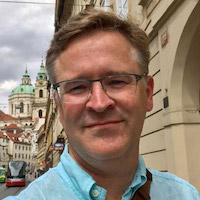 Jeff Opdyke—Editor, The Savvy Retiree
Jeff spent 17 years writing for The Wall Street Journal, and seven years as Executive Editor for The Sovereign Society. He has written eight books on personal finance, global investing, and the rise of the consumer class outside the West. He has also written several award-winning TV pilots and screenplays. He currently lives in Prague, Czech Republic, with plans to acquire a residence visa in Uruguay, one of his favorite countries.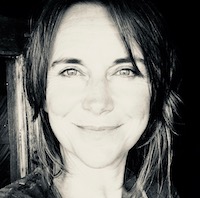 Karen Higgs—Guruguay.com
Karen has written Amazon bestsellers The Guru'Guay Guide to Montevideo—the only English-language city guide to the capital—and its companion ,The Guru'Guay Guide to Uruguay: Beaches, Ranches & Wine Country. Originally from South Wales, she has spent most of her life in Latin America and moved to Uruguay in 2000. In 2013 she launched the Guru'Guay website to provide information for potential expats.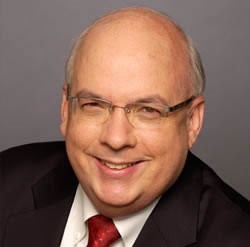 Winton Churchill—Barefoot Consultants
Winton can help you figure out how to make a living from anywhere in the world by tapping into your own skills and career experience. "Today, you have the power and access to put your skills and abilities on the global market regardless of where you live or work," he says.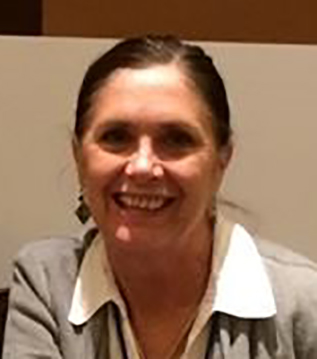 Suzan Haskins—International Living Senior Editor
Suzan has lived in 7 different overseas destinations and she'll share the insider intelligence that comes with that. She'll help you profile yourself and choose the community in Uruguay that's right for you.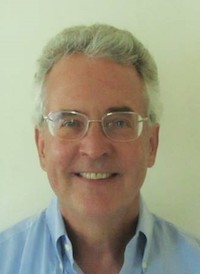 Steve Garfink—Social Security expert
Author of Retire in Luxury on Your Social Security, Steve will explain what, specifically, you can do to ensure you're positioned to claim the maximum Social Security benefits due to you. Experts say couples leave an average of $120,000 in benefits unclaimed… simply because they don't know to ask for them. This is your chance to ask…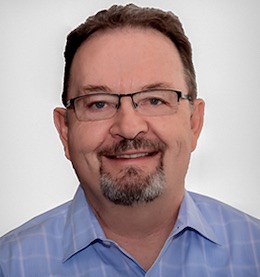 Ron Elledge—Medicare expert
A U.S. Medicare and health insurance specialist, Ron Elledge has devoted his entire career to understanding the intricacies of U.S. health insurance options. (No small task.) If you're looking to retire overseas full- or part-time, roam the world, or just travel now and again, Ron has written the quintessential book, on the topic called Medicare Made Easy: What Expats, Frequent Travelers, and You Need to Know and during the Private Screening.
(Note that this message is NOT approved, endorsed, or authorized by the Social Security Administration or Medicare. All information regarding Social Security and Medicare discussed or mentioned here is available for free from the Social Security Administration and Medicare. But they'll take you through the details and make the information they provide easy-to-understand and accessible.)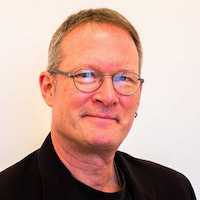 International Living Editor Dan Prescher will be your emcee for this conference. He'll be on hand to answer any questions you have about living overseas. In 2001, he and his wife (and fellow International Living editor), Suzan Haskins, left Omaha, Nebraska, for the warmer climes of Latin America and they haven't looked back since. They've lived in Ecuador, Mexico, Nicaragua, and Panama and traveled all over the world, including Uruguay, in search of the best lifestyle opportunities.
Note: Due to unforeseen circumstances, it's possible speakers may change. Other arrangements will be made to cover the same topic.
Note: We've lined up some additional special guests as well. For instance you'll meet expats such as John and Ann Finkler and Syd and Gundy Blackwell. And we'll offer special presentations on tax obligations for both U.S. and Canadian citizens living abroad.
REMEMBER: As part of your Uruguay Private Screening, you'll get all the speaker contact information…email addresses, phone numbers, websites…so you can follow up any one of them now or as long as it takes to make your move to Uruguay.
There are many other experts, too, that you'll meet when you join us for your Uruguay Private Screening. You can be sure you'll get first-hand on topics such as:
Shipping your household goods
Banking
Volunteer opportunities
Cultural acclimation
The legal ins and out of buying real estate in Uruguay
The best visa options for your personal situation
How to safely move your pets to and keep them healthy in Uruguay
Home, auto, life, and health insurance
And much, much more… including all the country's best destinations depending on your lifestyle needs
Our seasoned professional experts will deliver the on-target information you need to get the real picture about living, buying, or even starting up a business in Uruguay. You'll also get special bonus presentations on learning Spanish, moving overseas as a single person, tips on how to enjoy life as a part-time expat, and many more.
If you're considering a move to Uruguay, this firsthand information is worth its weight in gold.
We've got a full schedule planned for you. No stone will be left unturned.
As you might imagine, we're making final preparations as I write this. Our goal is to make 100% sure you get everything you need (and more) from this historic online event—just as if you were joining us in person in Uruguay, but at a tiny fraction of the expenses you'd incur to do that.
Here's how it will work:
Your Uruguay Private Screening will take place over two days, Saturday and Sunday, November 21 and 22. It will begin at a manageable time, likely 11 AM Eastern Time/8 AM Pacific Time. (Once this is fully confirmed, you'll get details in your online registration packet.)
Online presentations and live discussions will take place over approximately five hours each day, with brief built-in breaks scheduled for your convenience.
And don't worry if you can't be there to see every speaker's presentation. We'll archive every bit of this Private Screening so you can go back and review at your leisure.
In fact, you'll have lifetime access to your Uruguay Private Screening, so you can review any time you like long into the future.
Just to repeat:
When you participate in the Uruguay Private Screening, you'll be able to watch the presentations and participate in Question and Answer sessions real time live as they happen.
Plus, we'll archive the footage as soon as each presentation concludes, so you can log on at any time and review any presentation you missed—so don't worry if you can't be available for every session.
Although we can't host you in person in Uruguay right now, this is the next best thing. It's a way for you to be virtually "in the room" and see and hear what our experts have to say. You'll be privy to every question asked and answered to learn firsthand about the solutions available to you.
You'll get everything you need to move confidently forward with your Uruguay plans, and you won't have to leave home to do that.
This First-Ever Uruguay Private Screening Online Event is a One-of-a-Kind Opportunity. The Depth, Breadth, and Insights Just Can't Be Found Anywhere Else…
We'll cover all sides of Uruguay. From luxury living to a comfortable and enjoyable way of life that you can manage on a Social Security check…from Montevideo to the dazzling beaches, the acres and acres of the rural interior, and everything in between.
This Uruguay Private Screening will bring you up to speed on affordable lifestyles that you didn't know about before.
Think about it. If you gather this information on your own, you'll spend thousands of dollars, and months of your time. Knock on doors, search the internet, sit in lawyers' offices, and hang out with real estate agents, it will be impossible to assemble the body of knowledge that we've pulled together for this online event.
And you don't need to leave the safety and comfort of home. No airfares, hotels or restaurant meals required.
And this is not just a "we talk, you listen" event. To the contrary. We're building in plenty of interactive group discussion/ask questions sessions. You'll be able to submit your comments or ask questions and get them answered on the spot.
Frankly, this Uruguay Private Screening is a good investment of time and money for anyone who's considering making a life there…well worth every penny you'll pay to attend.
I'll rush you two valuable Special Bonuses.
Register now for the Register now for the Uruguay Private Screening and we'll send you via e-mail two of the most valuable reports about Uruguay we've ever developed.
The first is called Overlooked Uruguay: The Best-Value Communities for an A+ Lifestyle, it's designed to deliver actionable information about some of the best locales in Uruguay to easily settle and enjoy life. It's delivered electronically to get it into your hands as quickly as possible, and it's completely up to date with concise, no-nonsense, and hot-off-the-press information.
Nowhere else will you discover the where, what, when and how of upgrading your retirement lifestyle in Uruguay. And if you're not ready to retire yet, even better. You'll soon know how your move to Uruguay will save you money and improve your standard of living right away.
Specifically, you'll get the inside line on:
Some of the hand-picked locations in the country to truly live well on a retiree's income. Want to find the easiest places to settle in…the lowest-priced (but best-quality) homes, condos, beachfront lots, farms, and more, including the best rental deals? The best, little-known destination where you can be ahead of the curve? We lay it all out for you and include a helpful map.
Uruguay's famous tax benefits—what you need to know in advance of your move.
Importantly, we motivate you with five important reasons to move to Uruguay, share a sample monthly budget, take a look at residence and healthcare options, and more…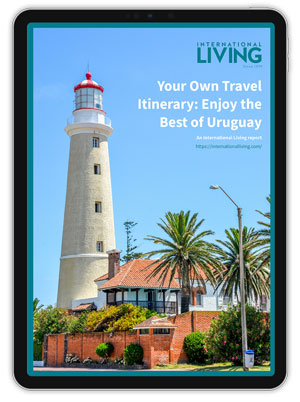 The second special bonus is Your Own Travel Itinerary: Enjoy the Best of Uruguay, an indispensable resource when you begin to plan you in-person visit to Uruguay.
This handy travel guide gives you all the details you need to use your time most efficiently and still visit all the best communities for expat living, especially if you have a recommended two weeks to spend.
You'll discover where to best exchange currency and pick up maps—right in the airport as well as why—despite landing at the airport in Montevideo—you may want to begin your scouting expedition elsewhere.
And of course, we share our insider tips for where to stay, where to eat, fun and festive events to attend, must-see sites, even real estate agents you may want to consult with. And yes, there are linkable contact details for all of these so you can reach out in person with a single click.
With traditional guidebooks nearly a thing of the past (any you find tend to be outdated) and travel websites for Uruguay often in Spanish, It's almost impossible to get this kind of guidance anywhere else.
NOTE: These special bonuses are yours for free and you will help you to be as prepared as possible and hit the ground running when you get a chance to explore Uruguay in person. That time is coming soon, I am certain, and you'll know exactly where to focus your energies in order to make the most of your time and money.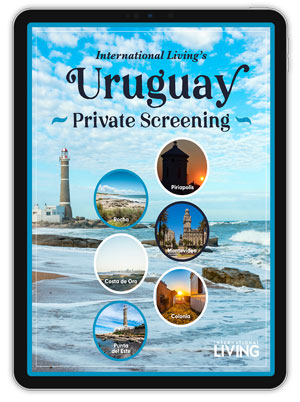 These special bonuses will be rushed to you immediately via email when you sign up for the Uruguay Private Screening. Only available to Uruguay Private Screening attendees, they are not and will not be offered for sale.
You'll also get your own copy of the Uruguay Private Screening Workbook with full bios of each expert and professional that you'll meet onscreen during the Private Screening. You'll get all of their contact details so you can follow up with them privately and ask questions. They've all graciously agreed to be available to you as long as you need. And when you are ready to visit Uruguay, you'll have built-in contacts in every corner of the country.
Register For the Uruguay Private Screening.
When you register now, you'll pay just $597. Plus you'll get both the special bonuses I've mentioned.
Register now to take advantage of this offer.
This is a great bargain for two days of information-packed online meetings, and access to well-informed and experienced contacts ready to share their firsthand experience.
What's better, if you're an International Living Lifetime Member you're eligible for a further 20% discount!
If you're not an International Living Lifetime Member, and you'd like to become one before the Private Screening, or you'd like to find out more, please call Jillian Revels at 1-866-381-8446 or contact her online at http://intliving.com/contactevents.
Your Private Screening entry price includes:
Full access to two days of the live online presentations and Q&A sessions
Beyond the live program, we'll post several other important and helpful videos on topics such as learning to speak Spanish, tax issues expats should know about (including one for Canadians), doing your real estate due diligence, moving abroad part-time or as a single, and more
The Uruguay Private Screening Workbook with complete speaker bios and contact details.
Ongoing "forever" access to the Uruguay Private Screening archives with recordings of the entire event. You can go back at any time to review any presentation at your leisure any time in the future—This is a special extra added value!
And of course you'll get the two special bonuses, Overlooked Uruguay: The Best-Value Communities for an A+ Lifestyle, and Your Own Travel Itinerary: Enjoy the Best of Uruguay.
Registration is easy, via any one of the following methods:
Your best option is to register here now via our secure, online order form.
NOTE: Because of technical considerations we are limiting the number of participants. We expect this event will sell out. So to ensure your participation, secure your spot now.
We expect this online event will be very popular. Uruguay just has too much to offer. I urge you to sign up soon to guarantee your spot.
Please take a moment to register now, using our secure online order form.
REGISTER Here NOW for the
Uruguay Private Screening
Sincerely,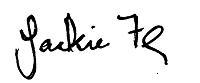 Jackie Flynn
Publisher, International Living
October 2020
P.S. We're working diligently to ensure that this Uruguay Private Screening—all online for your safety and convenience—provides the in-depth content to fit your needs and puts you on the path to a fun, more carefree, and lower-cost future.
Because we will limit the number of online participants, we'd ask you to please go ahead and register now.
Do that and you'll guarantee your spot.
Act now to claim the biggest discount we'll offer for this first-ever Uruguay Private Screening.
Just follow the link here to our secure online order form or call 1-866-381-8446 (toll free from the U.S. or Canada) or +1 (410) 622-3040 today, to lock in your place.
REGISTER Here NOW for the
Uruguay Private Screening
P.P.S. As you know, we've hosted many conferences around the world over the years. This Private Screening will offer the same valuable content but delivered online for your convenience and safety—and to help you get ahead of the curve with your plans for Uruguay.
In 2020, we've hosted several online conferences. Here are some testimonials from readers who have joined us for those:
"Great job bringing real expertise to an audience during these difficult times. I look forward to re-watching some of the sessions."

– Brian L.
"Very well done! A good variety of necessary information on everything one needs to know to make an informed touring or moving decision. Different presenters, slides & topics kept it engaging."

– Rebecca R.
"I had reservations, however, the information on healthcare, Social Security, and the visa process was invaluable. I did not expect the speakers to go in-depth on the real estate areas, so that was a plus. I'm ready to move!"

– Vicki
"As a presenter, video producer, and event organizer myself, I know well what it takes to pull together a conference such as this. Very well done! Super useful! So encouraged about my impending move. Thank you!! Bravo/brava!"

– Dia N.
"Wonderful all-around! Thanks for the contacts for email questions. I was afraid to spend the money for the 2-day event, but now I feel it was a bargain! Thank you again for this excellent information!"

– Pamela V.
"I was concerned about spending consecutive hours in front of a screen, however, the overall and each session was well organized and ran smoothly. The information was concise, and the personality of the presenters came through. I left with the feeling I knew these people well enough to contact in the future. Very well done!"

– Margie M
"Well worth the investment of both time and money. The bonus material was an unexpected plus and really heaped value onto the entire experience. Frankly I liked viewing this from the comfort of my home. Doubt very much I'd travel to an area to receive the same information. Saves everyone money. Well, OK not the airlines and hotel companies!"

– Steven S.
"I thought it was a wonderful experience and so many questions were answered. I am very happy that I signed up and I would definitely recommend it. Thank you so much!"

– Joann W.
"You guys knocked it out of the park!! Great job. Worth every penny."

– Lars R.