I'd just gone out for a few drinks. Little did I know that I'd end up landing a job at a hip local company, and launching myself on a career path that would fund my travels across the world for years to come.
It was just me and a couple of expat friends at a small bar in Poznan, a university town in the west of Poland, about two hours by train from Berlin. The bar was small and not that crowded and the beers flowing.
At a table next to ours, two men were working on their laptops. Eventually, one introduced himself. They'd been working on an article in English and noticed that I sounded like a native speaker. They wanted to know if I could check over their work in exchange for a beer. Of course, I was happy to.
The article was about their company, a local startup that sold website analytics software. The article was okay, but it didn't flow. It didn't feel "native." After about 30 minutes, I'd managed to clean it up so it read smoothly and felt more compelling.
The owner of the company was as good as his word. He bought me a beer, and even went one step further: He offered me a job.
I was at the point in life were I was open to anything that would allow me to continue to travel. This seemed like a decent way of paying the bills and meeting some interesting people too. So I said yes.
Outside of native English speaking countries like the U.S., Canada, Australia, New Zealand, the U.K., and Ireland, the English language is a precious commodity, and native speakers carry far more value than I ever realized.
Most travelers cash in on this by teaching English, particularly in Asia and Europe. But that was never for me. I enjoy writing, being part of a team, and the challenge of working in a dynamic startup environment. For me, copywriting was a more attractive route.
My strategy was simple: I would pitch myself as a professional copywriter for international companies who want to reach the English language market. They would get their marketing materials like email campaigns, social media posts, and blog articles written and polished by a native English speaker, and I would get a community and income in different countries around the world.
Putting the Strategy to the Test
After some time in Poland, I was ready to move on. It had always been my dream to live and work in Shanghai, China, so it was time to put my copywriting strategy to the test. I found a European company in Shanghai who taught Chinese language courses to Westerners and facilitated internships. Most of their online marketing was in English. I reached out, and, citing my experience at the Polish company, was quickly offered the job.
From that point on, things snowballed. Soon I negotiated myself into a part-time position—that covered my living expenses—and hustled to find freelance clients for the rest of the week, for whom I could work from anywhere. Now that I had a few clippings under my belt and a growing network of business connections, finding clients wasn't as hard as I had feared.
For me, this became the ideal balance: working half of the time for a local company in their office and the rest freelance. The freelance work would pay better when there were gigs but was less reliable. The part-time local work provided a measure of security, a way to meet new people, and a reason to get out of the house several days a week.
Once You're Sufficiently Established, Companies Will Find You
After Shanghai, I returned to Europe and eventually found myself in Madrid, Spain. Once again, I had landed on my feet in a city with enough freelance work to keep myself in tapas and cervezas, while still leaving me with plenty time on my hands.
I was just about to start looking for some interesting local companies when they found me!
Before I had even started my search, a company reached out to me. They had been actively searching for a native English speaker to improve their email campaigns, website copy, and blog articles. They found me on LinkedIn mere days after I updated my location.
The pay in Madrid was significantly better than Poland or Shanghai, and, once again, I expanded my circle of international friends and grew my business network. With experience behind me, my strategy become much more effective.
I was pretty lucky that my first copywriting gig fell into my lap at a bar in Poznan. Admittedly, that won't happen for everyone. Landing your first job is generally the hardest step to becoming a copywriter, but as soon as you crack it, things get much easier.
Once you've had your first experience, you'll know what companies are looking for and how to speak the lingo. You'll have the confidence to negotiate your own salary and conditions, and you'll have an established network, which can lead to future gigs.
Need a Way to Fund a New, Better Life?

Join our Savvy Retiree Daily e-letter today and you'll hear from us daily, telling you about ways you can gain the freedom to live where you want, travel when you like and create a life you love. We'll also send you a FREE Report Fund A New, Better Life With These 6 Portable Careers...
Related Articles
Copywriting: Solve Your Income Woes With a Few Persuasive Words
50 Ways to Make Money in Retirement
---
You know more Spanish words than you think you do! And we guarantee you can be carrying on conversations...in Spanish...in just 20 Minutes. Reserve your spot now for our FREE webinar.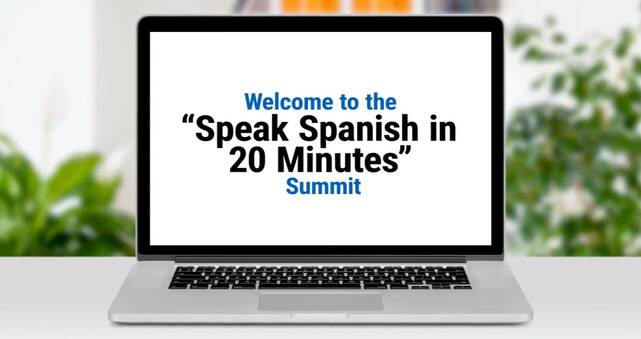 ---