"Go to college and get a good job." This used to be sage advice. But when you graduate into a recession and no one is hiring, it begins to sound a bit empty.
When I left college, I couldn't get hired in my field and couldn't afford to go back and study something else. I ended up looking for any job that would pay me, and eventually got hired as a low-level government clerk.
I climbed the ladder for 13 years, through cutbacks, reorganizations, and two cross-country moves. I finally got to where I earned a decent living, only to have to move after my husband got transferred for his job. Our new state had no government offices and no opportunities in my career field. I was unemployed once again.
I started working with a temp agency. Several gigs in, I ended up with a full-time job at a local business. It was barely above minimum wage, but it was a steady paycheck.
Or rather, it was steady until the owners started having problems. First, they cut my hours in half, then they sold the business.
I went back to the temp agency, and this time ended up in a corporate gig. I was an administrative assistant for an international corporation. The pay was OK, but without specialized training and certifications, there was no hope of a promotion.
There I was, 20 years in the workforce, in another entry-level job. No real security, no hope of working up in the organization, no chance at increasing my income.
This wasn't how I pictured my career.
I finally realized I was never going to get anywhere in the corporate world, and I quit. It was time to do something different with my life.
Fortunately, around that time I found out about copywriting. It seemed simple enough. No degrees or licenses required, just learn how to write persuasively. I've always enjoyed writing, and I didn't want to go back to school. It seemed like a low-risk, high-reward proposition.
I started learning the basics of persuasive writing and attended a workshop and job fair. It was simple to get started. I easily picked up a few clients, which allowed me to pay for classes as I went.
And copywriting does pay… I now earn double what I did in my corporate job, and I work part-time. I can support my entire household on what I earn, and this has given us unbelievable freedom. In fact, last year my husband left his corporate gig, we sold our house, and now live in Ensenada, Mexico.
I finally found the right income for me. It was simple to get started and I make a comfortable living. I don't have to work crazy hours or get an advanced degree. And I'm not tied to an office, so living overseas was never an issue.
This is a great way of life. I just wish I'd heard about copywriting sooner.
Need a Way to Fund a New, Better Life?

Join our Savvy Retiree Daily e-letter today and you'll hear from us daily, telling you about ways you can gain the freedom to live where you want, travel when you like and create a life you love. We'll also send you a FREE Report Fund A New, Better Life With These 6 Portable Careers...
Related Articles
How to Make Money on YouTube While Traveling
50 Ways to Make Money in Retirement
---
You know more Spanish words than you think you do! And we guarantee you can be carrying on conversations...in Spanish...in just 20 Minutes. Special summit 'Speak Spanish in 20 Minutes' is now live!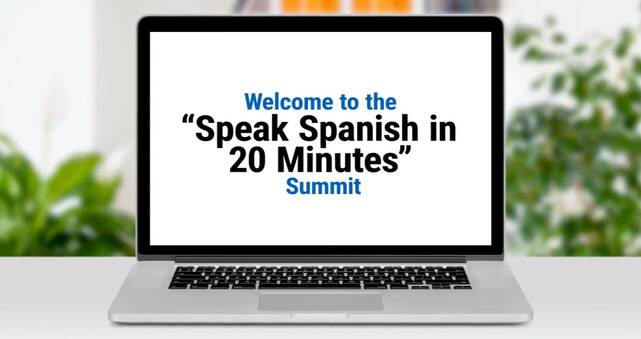 ---