There are many differences between Costa Rica's Caribbean and Pacific Coasts. The Caribbean coast stretches for some 125 miles between Panama and Nicaragua. The region is sparsely populated, but has splendid beaches, excellent fishing, great water sports and it gives endless opportunities for getting close to nature.
The entire Caribbean Coast is the province of Limón, the country's most culturally diverse region. There is a significant indigenous population, as well as more than 100,000 descendants of  Afro-Caribbeans who arrived on the coast starting in the late 1800s. Today the native Indian heritage is still apparent and Caribbean culture is even more dominant in music, food, language (most Afro-Costa Ricans speak Creole English, though the younger generation is bilingual) and even politics.
The area attracts many tourists, surfers and backpackers who head to hip beach towns in this must see destination. With no set dry season, like the rest of Costa Rica, you'll find lush green tropical forests and tumbling rivers year-round.
Some of Costa Rica's nicest beaches, like Punta Uva, Playa Chiquita and Manzanillo, are on the Caribbean Coast and they're seldom if ever crowded. The population of the province is slowly growing as it attracts the attention of more expats and tourists. Real estate prices are generally low and there are no large-scale developments or resorts along the coastline, compared to elsewhere in the country.
The Caribbean coast is picture perfect. The sand is white and the water is turquoise. Back from the coast, you have the Talamanca Mountains. Here, you get magnificent views of the Caribbean and the surrounding mountains and valleys. The breeze is fresh and the wildlife abundant with 70% of the coast being protected.
This is a nature lover's paradise. Sport fishing, dolphin-watching, snorkeling, scuba diving, kayaking, and white-water rafting are widely available. You can enjoy a quiet nature hike, a visit to an indigenous village or enjoy a nearly private beach in a pristine national park all along the Caribbean Coast.
This coast is becoming popular due to the great beaches, a smattering of ancient history, and a rainbow-colored coral reef. The beaches are stunning. A carpet of soft, silky sand curves around craggy outcrops and preserved jungle. Along the shoreline the sea is crystal clear.
The Pacific coast is very different from its Caribbean counterpart in looks and atmosphere. To the north you will see a rugged and beautiful shoreline with the surrounding land consisting of fields and low tropical forests. In the south the lush rainforests meet the ocean.
The Pacific coast provides world class surfing, dramatic ocean views and endless opportunities for fishing, swimming, golfing, yachting, horseback riding and just relaxing on the beach. The sun shines nearly every day on this coast and it rarely rains. It's also warmer with temperatures ranging from the high 80s to the low 90s.
Real estate prices are generally higher than the Caribbean Coast but plenty of bargains can be found by looking a short distance from the beach.  Thanks to modern infrastructure the Pacific Coast is easily accessible from the Central Valley.
Costa Rica's northern Pacific coast is also known as the Gold Coast thanks to a dry and warm climate, beautiful beaches, and a laid-back lifestyle. In towns like Playa Flamingo, Playas del Coco, and Tamarindo, you have walkable seaside villages, expat enclaves where foreign residents of all nationalities have started new lives and, in some cases, businesses.
Costa Rica's northern Pacific coast, near the border with Nicaragua, is popular for those seeking a beach lifestyle and warm climate. This region receives the least rainfall and has more sunny days than anywhere else in the country.
If you're looking for a mix of Tico culture and strong, well-established expat communities, then this is your place.
Freshly-caught seafood is abundant and cheap due to the small fishing villages that dot this coast. But you have easy access to plenty of home comforts, too, such as imported foods, sports bars, and sushi restaurants. You'll also find boutique clothing stores, golf courses, and tennis clubs.
The southern Pacific coast, known as the Southern Zone, is home to steamy rain forests and is where jungle-clad mountains drop dramatically to deserted beaches.
There are no large resorts and no high-rises blocking the ocean view. It's also the most bio-diverse region in an incredibly wildlife-filled country.
The nice part about the Southern Zone is that it's probably always going to stay this way. This area gets far fewer visitors than other regions and any development is low impact. Hit the beach and you'll see the result: You often have the whole place to yourself.
Most homes in the Southern Zone are set up on the mountains to catch the cool sea breezes. And there's certainly no clear-cutting for gated communities. Houses are built within the jungle or on former cattle pasture that is being reclaimed by trees. The terrain pretty much rules out developments laid out on a ruler-straight grid.
The Central Pacific coast is more developed with the best known town, Jaco, having more of a resort atmosphere. To the north you will find quieter sheltered areas and to the south there are very low-key communities.
On the Central Pacific coast you can live on the beach and enjoy a "toes-in-the-sand" lifestyle without being too far away from the modern conveniences of the Central Valley.
Get Your Free Costa Rica Report Here:
Learn more about Costa Rica and other countries in our daily postcard e-letter. Simply enter your email address below and we'll send you a FREE REPORT – Costa Rica: The Land of Pura Vida
This special guide covers real estate, retirement and more in Costa Rica and is yours free when you sign up for our IL postcards below.
Related Articles
Best Places to Live in Costa Rica: Five Top Expat Havens
Upcoming Conferences

Maximize what you receive in retirement benefits, pay less tax, and position yourself to retire earlier.
REGISTER NOW. DISCOUNT ENDS SOON
---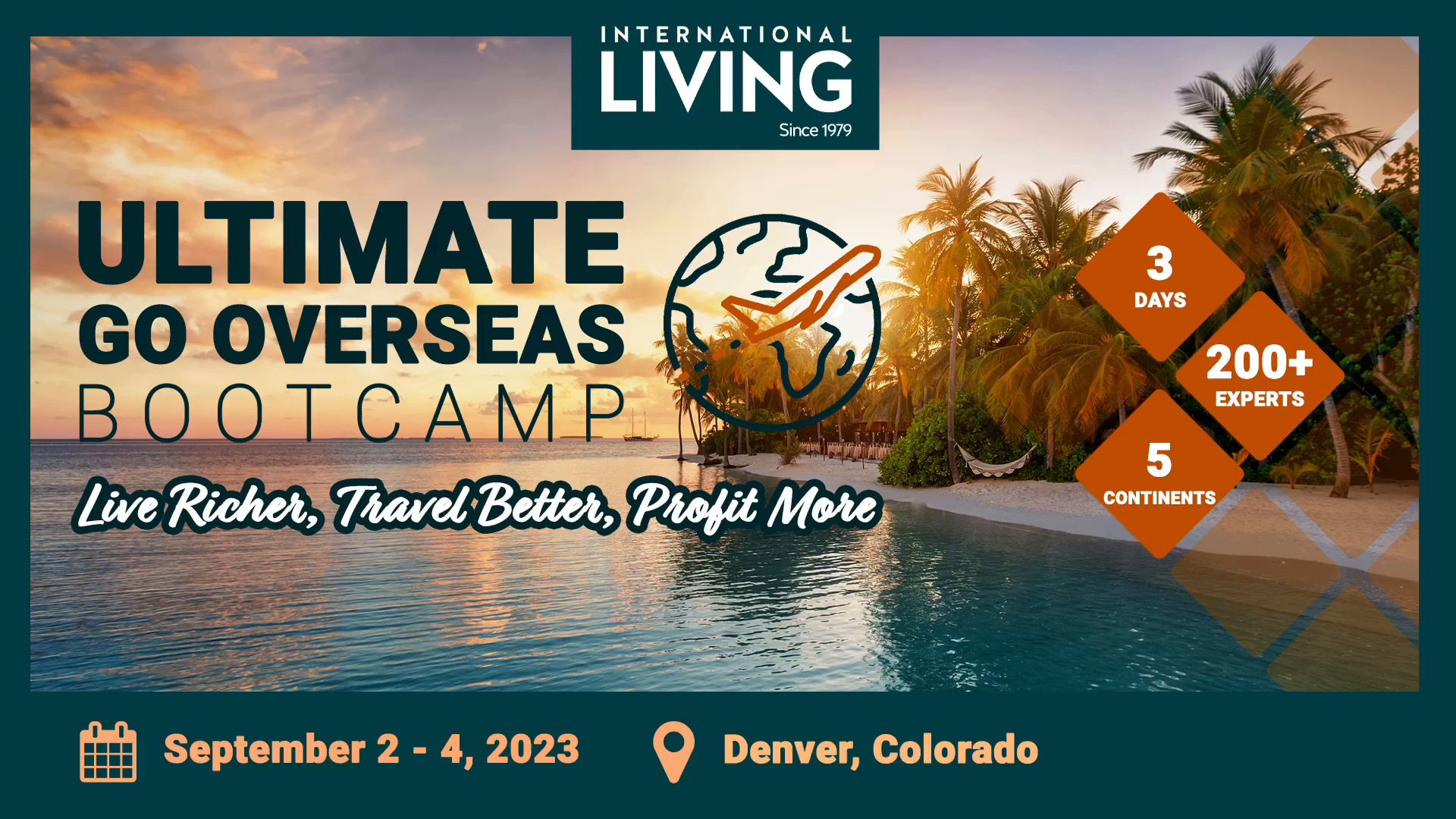 Most Popular Products