I've always had a place in my heart for Costa Rica's Southern Zone. The natural beauty that surrounds you. The emerald-green mountains that rise into puffy white clouds. The many semi-deserted beaches fringed with swaying palms.
I feel at peace…healthier in the Southern Zone…thanks to the fresh air, the fresh food, and a refreshing distance from the turmoil going on in the rest of the world.
This week, 18 RETA members have a chance to experience that same transformation—and enjoy 13% rental yields—in our latest deal in the region…
It's a hot one…and it kicks off just soon…
RETA members have the chance to lock down one of just 18 tropical villas at RETA-only pricing that starts from just $218,000…each with a pool, and positioned perfectly to take advantage of a severe lack of rentals in this area.
Like I said before, the Southern Zone's increasing popularity with visitors and expats means it's very hard to find an affordable place to stay. And in this incredible natural paradise, they stay for weeks at a time… I expect potential gross rental yields of up to 13% and maybe even more.
Thanks to a Path of Progress, you can get to this region in three hours from the country's main international airport, along a well-maintained coastal highway that itself offers many panoramic vistas along the way.
But it wasn't always this easy to get to the Southern Zone. In fact, as one of my researchers notes, getting there used to be quite an adventure.
Jason is an old hand in Costa Rica. He lived there for nearly five years, and in that time, he explored the country from coast to coast.
But it was the Southern Zone that stole his heart years earlier…and inspired his move to this Central American gem.
"What Happened to the Road?"
By Jason Holland
Two hours to travel 26 miles…
The bone-shaking vibration was so bad that the earbuds kept popping out of my ears.
It was 2005 and my wife and I were on our honeymoon in Costa Rica, on the bus from the country's most-visited national park— Manuel Antonio—to the beach town of Dominical farther south on the Pacific coast.
The road back then was a washboard dirt and gravel track with more potholes than road. The bridges were rickety and scary. And the seats definitely not padded enough for this rough ride.
We weren't disappointed or upset. It was what we expected…wild Costa Rica. And from the moment we arrived in Dominical, the gateway to the Southern Zone region, we knew it was worth the tough trip.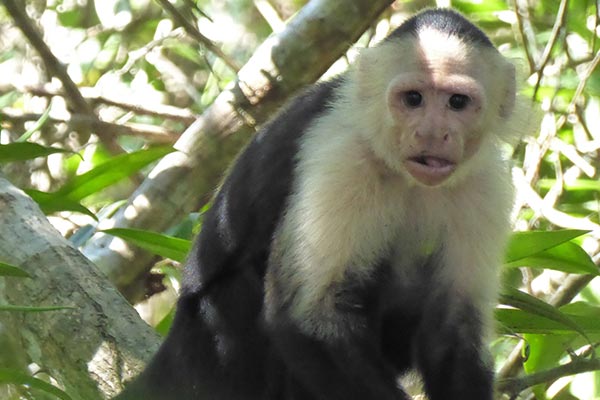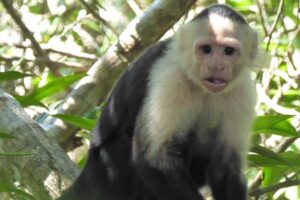 Deserted beaches, lush jungle, wildlife everywhere.
Our next visit was in 2011. This time we splurged on renting a vehicle. And remembering back to that bumpy bus ride, we got a big SUV for our journey to the Southern Zone. I think it even had four-wheel-drive…
We started in San José, where the international airport is, hung a left onto the coast-hugging road and then…south of Manual Antonio…the smooth road just kept going, the bridges were sleek and safe. Turns out we hadn't gotten word, but the government had finished up the coastal highway in 2010.
The epic daylong journey we anticipated was just three hours.
And when we got there, the surprises kept coming. Along with the nearly deserted beach, monkeys scampering in trees around the eco-lodge we stayed in, and hummingbirds zooming around the flowers in the garden…the Southern Zone had grown up.
Well-stocked supermarkets, restaurants offering up fare beyond the local rice and beans, and boutique hotels…it was all here.
And it just kept getting better and better, every time we came back.
A few years later, after we moved to Costa Rica, we took an extended trip to Ojochal in the heart of the Southern Zone, renting a hillside home with a panoramic view of the Pacific. We splurged. The trip down the hill, through the jungle, on dirt and gravel roads wasn't the easiest.
But to enjoy sunset happy hour overlooking the Pacific at El Castillo, live music at the Bamboo Room, fine dining at Café Exotica and Citrus, we happily made the trip.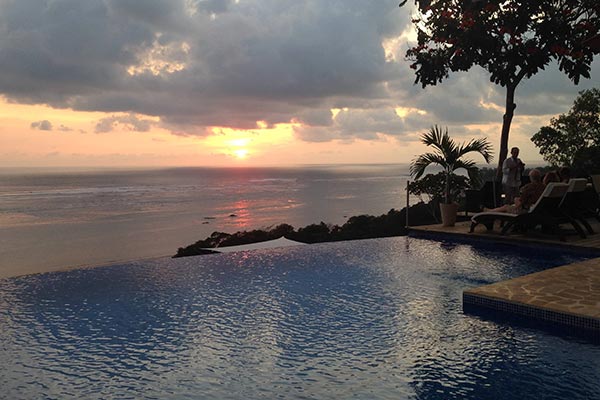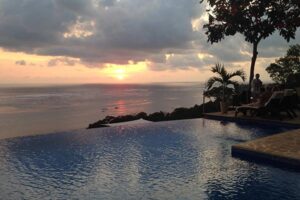 Of course, we often cooked for ourselves. With the fresh ingredients available at the local market—and fresh red snapper from the fisherman selling from coolers at roadside stands, it was easy and delicious.
But what we loved about the Southern Zone…the beaches where you could be all day and not see another soul, the toucans that flew by and alighted on nearby trees, and the laidback Costa Rican attitude—they call it Pura Vida…that was still very much there.
Ronan says: Just like Jason, I bounced down dirt roads to first scout the stunning Southern Zone. RETA members have been ahead of the Path of Progress that Jason describes with some killer deals…and now we have another…
Like I said in my introduction, I've negotiated an opportunity for 18 RETA members to own stunning villas, each with a pool, at incredible RETA-only pricing.
And these villas have amazing rental potential…
The road improvements have bought greater numbers of visitors, as well as retirees and other expats, who choose to settle down in this natural wonderland.
But…there's a problem. Finding a rental is tough. Thanks to all the national parks and other untouchable areas, not to mention government restrictions on what you can build and where, there are no large hotels, and nowhere near enough high-quality rentals to meet growing demand.
The Southern Zone is set to stay boutique…
And our new RETA deal means 18 members can lock down the perfect villas for snowbirding expats and vacationers alike…close to everything.
RETA members can get all the details on this deal here.
Get Your Free Real Estate Report Now
Sign up for our free daily Postcard e-letter and get a valuable free report on the The 5 Best Places to Buy Real Estate In 2023.
Related Articles
Their Problem…Your Opportunity in Costa Rica
Move-In-Ready Homes in Sicily from $84K
Riviera Maya Tops America's Most Searched Destinations For 2021