My wife and I are both looking into moving overseas. We would favor a more rural place than a beach community.We have been looking into mountain towns as IL has talked about some before. We have looked at Ecuador and Panama but we are completely open to anywhere that may be suitable in the Americas, Europe or Asia.
We will have a modest income coming in but it should be enough to make most countries an option. If you could recommend some areas/towns for us to look into we would really appreciate it.
Jason Holland – IL Roving Latin America Editor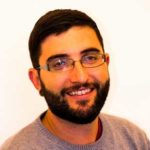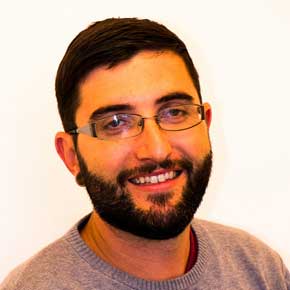 One of the most popular destination for retirees and other expats in Costa Rica is known as the Central Valley. Despite its name, it's actually a mountainous region. It's on the interior of the country and surrounds the capital, San Jose. There are many towns and villages in the Central Valley. Outside the city it's a very traditional and rural place. And agricultural, with vast sugar cane fields and coffee plantations, even some cattle ranches. It makes for beautiful views and pleasant country living.
The climate is temperate year-round, never too hot and never too cold. No AC or heat needed. There is a rainy season from May to November – that means clear mornings with afternoon showers most days. As far as cost of living housing is cheap – you can find a nice home in a good area for $300 a month, unfurnished. $500 and up furnished. Cost of living depends on your lifestyle and habits. But many retired couples in the region live well on around $2000 a month.
Some towns to check out include Grecia, San Ramon, Atenas, Puriscal, Santa Ana, and Heredia. Each have active expat communities but are still very Costa Rican.
Bonnie Hayman – IL Nicaragua Correspondent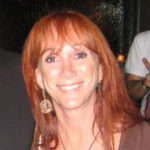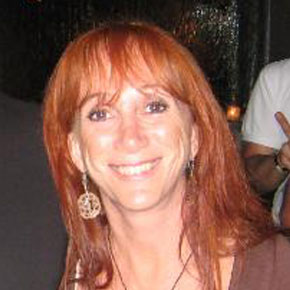 I'd like to tell you about the latest "find" in Nicaragua. It's called Matagalpa – it's in the mountains, has a year-round climate much like San Diego and you and your wife can live there for about $1200 a month. You can read the article I recently wrote about it here:
https://internationalliving.com/retire-10-years-early-to-matagalpa-nicaragua/
If you have more questions after reading the article, don't hesitate to contact me.
Gigi Griffis – IL Europe Correspondent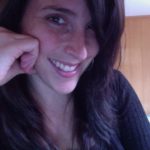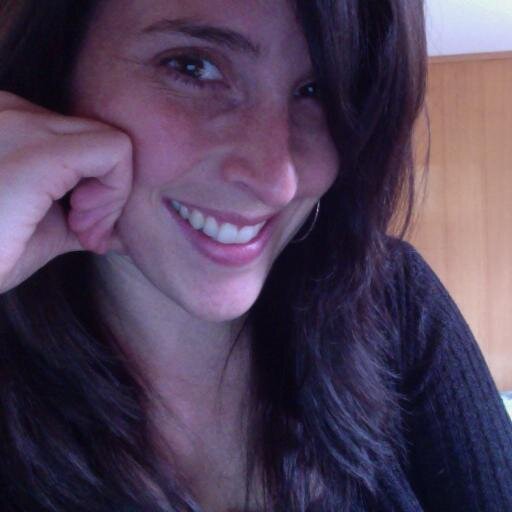 In Europe, you have tons of options depending on what your other criteria are. If you don't mind snow and cooler climes and have a bit of a bigger budget, the Swiss Alps (where I've been living for about a year and a half now) are the quintessential European mountain destination. They're lush and green and warm in the summers, full of well-marked hiking trails and wonderful lakes, and snowy but often sunny in the winters. The towns of Murren and Wengen are particular favorites of the local mountain lovers.
For something a bit cheaper (especially with the current dollar-to-euro exchange rate), there are also plenty of options in the eurozone. Northern Italy has some excellent mountain landscapes and much better prices. I personally loved the super tiny towns (like Biassa) in the mountains above the famed Cinque Terre towns, but there are tons of other great towns up there as well.
Southern Spain also has some pretty mountain landscapes, very affordable living costs (I spent less than $1,500 for a month there just this winter–and that was as a tourist, so a local in a long-term lease would likely pay even less), and a warmer climate than the majority of Europe. One charming town right in the heart of the mountains (yet only a short drive to the shore) is Frigiliana.
Finally, I've personally been more and more intrigued by the opportunities in Eastern Europe lately. In places like Croatia, you'll find some really lovely mountain landscapes that run all the way up to the sea (so you don't have to choose between mountain and beach) and that part of the world tends to run very affordable. My own month in Split, Croatia cost just over $1,300 – and yet again I was there short-term, which is always a bit more expensive than having a long-term lease. Split itself is a bigger city sandwiched between mountains and coast, but there are plenty of smaller rural areas around to explore.
Another mountainous Eastern European country I've been hearing rave reviews about (though I haven't made it out there yet, myself) is Montenegro. And that might be worth looking into.
Ann Kuffner – IL Belize Correspondent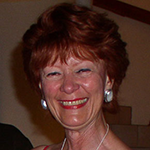 The Cayo region of Belize is nestled at the foot of the Maya mountains. The lush Mennonite farming land is near this region. Some expats live in San Ignacio Town, in the Cayo. It is a bustling little town set in the hills. Other expats prefer very quiet villages, such as Cristo Rey and Bullet Tree, further out from San Ignacio, smaller, and more peaceful.
The cost of living in the Cayo region is very reasonable. An expat couple can live comfortably for under $1500 in the Cayo. It's possible to live off grid. The initial investment in a home may be a bit higher, especially to install solar panels. But then there is no on going cost for electricity, water, or sewage systems. That further lowers the cost of living below $1500/month.
Wendy Dechambeau – IL Ecuador Highlands Correspondent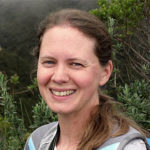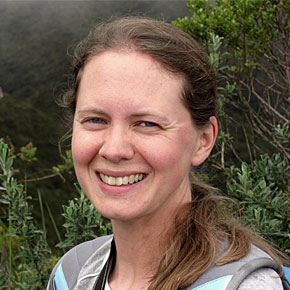 I'm sure you already know this from your research of the country, but Ecuador is loaded with great mountain towns.
If you're a city lover you can check out Quito or Cuenca which are full of old colonial architecture, modern amenities, and quite a few other expats. I would also recommend looking into Loja which is smaller, but is still somewhat undiscovered which means cheaper housing and a very Ecuadorian feel if that's what you're after.
If you want a small town check out the following options.
Vilcabamba – Set in a valley with a lower altitude than most mountain towns Vilcabamba is warm (but not hot) and has stunning views. Many nature lovers and free-thinkers live here among the locals.
Baños – This town is known for it's thermal springs, but it's also an adventure destination for tourists. You can bungee-jump, mountain bike, hike, and participate in a whole lot of outdoor activities here. It's a tourist town so you'll find restaurants and activities wherever you go.
Cotacachi – This is a small colonial village in the northern Andes and is one of the most popular small towns for expats. The people are friendly, the town is clean, and it's a place where everyone helps one another. The two dormant volcanoes on either side of the town make a dramatic setting and it's hard to tire of the view.
A couple can live anywhere in Ecuador for $1800 – $2400 depending upon your lifestyle and needs, but the smaller towns will typically be less expensive than the larger cities. Good luck with your search!
Jessica Ramesch – IL Panama Editor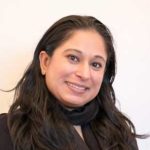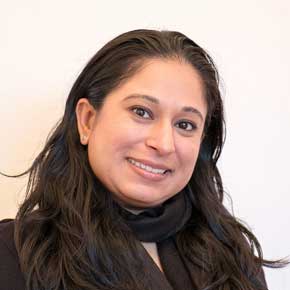 Thanks for posting. One of the common misperceptions about Panama is that it's all sandy beaches, but in fact there are mountain and rural communities that are popular with expats. The best known is probably the highland town of Boquete, which is often ranked as one of the world's top retirement destinations. With elevations of about 3000-4000 feet, it's one of Panama's highest settlements. Though it's a small town, Boquete boasts excellent infrastructure and amenities, from reliable power and water, to fast internet, to fun activities and great food.
You can read more about Boquete and other mountain/rural towns at the International Living website, www.InternationalLiving.com/countries/panama/
You'll find articles about Santa Fe, Las Tablas, Pedasi, El Valle, and many other destinations that may suit your criteria.
I do recommend that you also start making a list of what's important to you…climate, cost of living, language, culture, size of population, proximity to North America, ease of travel, or whatever is most important to you, so that you can see how the destinations you read about measure up. It'll make it a lot easier for you to narrow things down. There are lots of great destinations, all over the world, for expats!
Hope this helps!
Best,
IL Panama Editor Jessica Ramesch
Keith Hockton – IL Malaysia Correspondent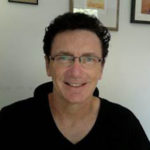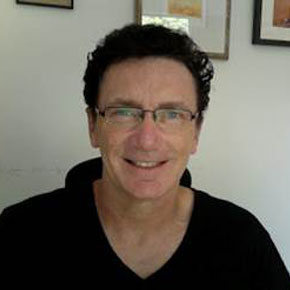 Malaysia has what the British called "Hill Stations". Effectively a cooler place to retreat to when the heat of the plains kicked in. The only one where expats live, and there are quite a few of them, is the Cameron Highlands. Penang Hill is an option too but houses there cost anywhere between $1 and $20 million.
We use the hill stations as weekend retreats but you can live there. The downside is that there isn't a great deal to do and you will be limited by facilities. But it is cooler. The other option is to live somewhere like Penang but then use the hill stations as we do…weekend retreats. The Cameron Highlands for instance are just two hours drive away.
And Penang Hill is just on our doorstep.
Hope this helps.
Best
Keith
Related Articles
How much does it cost to live in Costa Rica
Breakdown of the Cost of Living in Mexico