Belize Country Guide - The Pros and Cons of Expat Living in Belize
Over 200 pristine cayes (islands) are scattered along Belize's coastline—each surrounded by crystal clear, turquoise seawater that teems with brilliant fish, coral, and sponges.
A favorite pastime on the cayes is to relax in a hammock, under a gently swaying coconut palm, while sipping an icy Belikin beer, or a pina colada… It's the perfect spot to relax and watch the frothy white waves wash against the Mesoamerican barrier reef… For those who live on a caye, the living reef is so close it's a visible touchstone, a reminder of its many wonders. Diving, snorkeling, fishing, kayaking, sailing, and surfing are pleasant activities in the shallow waters inside the protection of the reef…
The Caribbean seascape you see from the mainland is equally stunning. Placencia's 17 miles of golden sand beaches are perfect for long, leisurely strolls and days spent sunning or picnicking near the sea. Sailboats, cruisers, and catamarans come and go from the deeper water docks, or idle in the calm, protected waters at the tip of Placencia Village.
From Placencia it's a short drive to a host of other mainland activities such as hiking, bird-watching, and zip lining.
Belize is quintessential Caribbean but with Maya roots.
But Belize offers much more than the beauty of the Caribbean Sea and Mesoamerican reef. It's complimented by the lush, wild jungles of the Maya Mountains, with tumbling rivers, mysterious Maya ruins, and awe-inspiring rainforests. The Cayo region is rich with productive farms and the perfect spot for homesteading expats.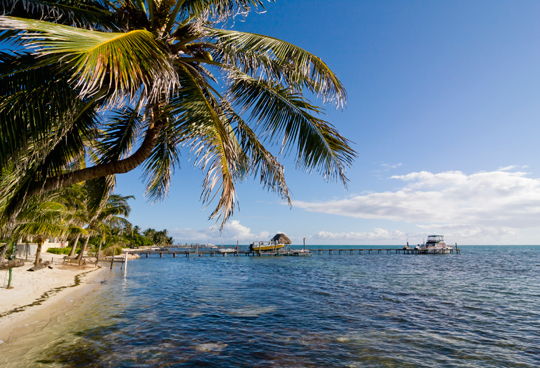 A small country barely the size of Massachusetts it's easy to travel from one part of the country to another. As one adventurous expat eloquently described his rational for moving to Belize, "I can be Jacques Cousteau in the morning—diving in the blue hole, and Indiana Jones in the afternoon—exploring a Maya cave in the jungles…"
Belize offers other advantages. As a British Commonwealth country, English is the primary language, making it easy for expats to transition. This little country is also well known for its open-arms attitude toward expats who wish to become residents, or to open a business.
Talk to expats who live in Belize and you'll hear a common theme…Belizean people are warm, helpful, and made them feel welcome.
Most expats who live in Belize today moved from the USA, Canada, Britain, and other European countries.
The Pros and Cons of Living in Belize
By Laura Diffendal
Belize offers distinct and varied ways to live. You can choose a tranquil, laidback beach lifestyle in Placencia, a Jimmy Buffet-style, non-stop party life on the island of Ambergris Caye, or an off-the-grid life out in the wild west of Cayo.
Typically, Belize attracts those who are looking to get away from the materialism of the U.S., free-spirited adventurers, or entrepreneurs. So if you are looking for a comfortable, fun, warm, welcoming, tropical place to live, with a ton of energy and opportunity, Belize might be right for you.
Tropical Living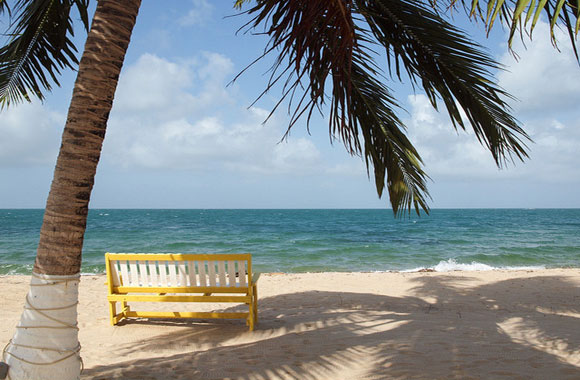 Pros
Belize offers summer weather all year round, throughout the country. For me, and lots of other expats, the tropical, sunny, weather is perfect. You get great breezes off the Caribbean Sea year round. So, you can leave those boots and pants in the U.S.
Belize is an outdoor-living type of place—you find that there are so many options with over-the-water dining, shady hammocks on the beach, and plenty of places to cool off in the sea or in the rivers, that a refreshing break is always steps away. With the lifestyle often being centered around nature, you don't need to spend money to do things in Belize—the beaches and water fun you can have are endless and never get old.
Cons:
I have not personally found the bugs to be a deal-breaker in Ambergris Caye or Placencia. Yes, there are bugs, but you learn quickly how to live with it and what to do to avoid the annoyances of tropical bugs. For example, in the summer months, when it rains, you are going to have the mosquito happy hour between about 5 p.m. and 7 p.m. You figure out what repellents work for you and where to go/what to do to avoid them. There are times where there are jellyfish in the sea, but it is temporary, and you can always find another place to swim if one area is getting the current.
Cost of Living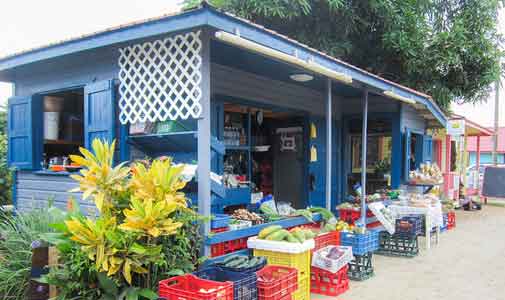 Pros
Expats save money in Belize in a number of ways. You won't need a car in many places in Belize—and if you do, definitely only one. Most expats get a bike or a golf cart and you save a lot of money based on what you spend in the U.S.—although gas is expensive, you use much less than in the U.S. Property taxes are extremely low here, under $100 for most people who own a home. To be able to live on a coast with these ridiculously low taxes is a huge understated savings. Most expats do their shopping at the vast array of farmer's markets throughout the country, which is less expensive than produce in the U.S. Although imported foods are expensive, you learn to eat like a local, everything is fresh and made from scratch.
Belize is a very non-materialistic place and people do not spend money on items like they do in the U.S. You find you don't need the stuff you left in the U.S. There isn't much to buy here, it is one of the greatest lifestyle shifts that I have personally experienced. Fancy things look out of place here. Socializing is done at thatch-roof bars on the water, on the beach, at happy hour, or at the vast array of community festivals, and fundraising events that are part of life here.
Cons
Real estate is more expensive in Belize compared to other Central American countries, or to the U.S. Midwest. However, compared to coastal areas in the U.S., the real estate can be a bargain. The infrastructure here requires expats to learn to adapt somewhat, many expats learn to rely on a backup cistern, solar power, or a generator if the occasional water and power outages are a bother. About twice a month, there will be planned or unplanned outages, depending on what area you live in, and these can be anywhere from an hour to a working day. For most people these aren't deal breakers, but they occur more often than in the U.S. Belize is not a manufacturing country, so there are import taxes that make most goods and imports expensive. Those that succeed in Belize find that adapting to what is here, and adopting a less "stuff-driven" life is actually a bonus.
Medical Care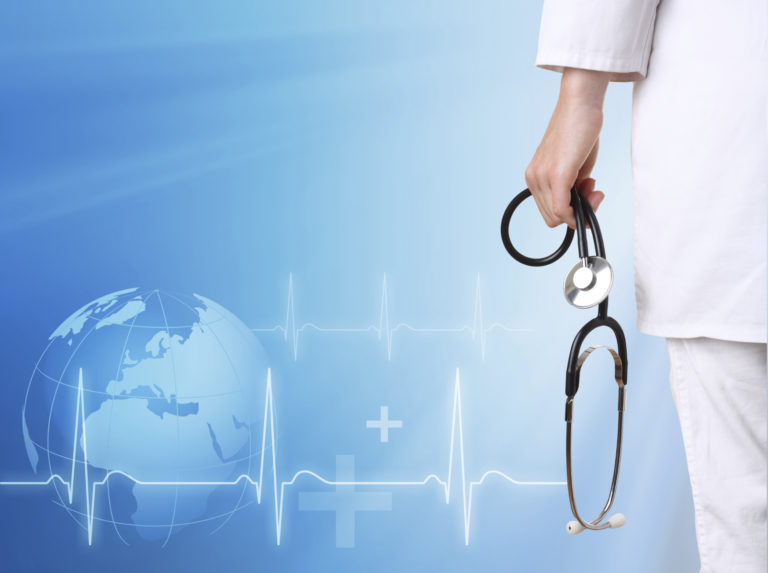 Pros
Most expats enjoy not having to have health insurance and paying as they go for doctor visits which can cost between $25 to $50. In some places doctors even make house calls. Expats tend to find the dental care in Belize to be very satisfactory, and much cheaper than the U.S. For more extensive medical treatment, expats go across the border to Mexico, to Chetumal or Merida. However, there is a major hospital in Belize City. There are also 24/7 polyclinics in Ambergris Caye and Placencia, and in Ambergris Caye they are building a brand new clinic that will have more substantial services.
Cons
Belize is a young country, so things like disability regulations, special needs diets, or emergency services are still not available everywhere. For those with serious medical conditions considering moving to Belize this could be a major concern, and should be taken into consideration. There is a substantial expat population in Belize where you can find a wealth of information to help you decide if it will meet your needs.
Safety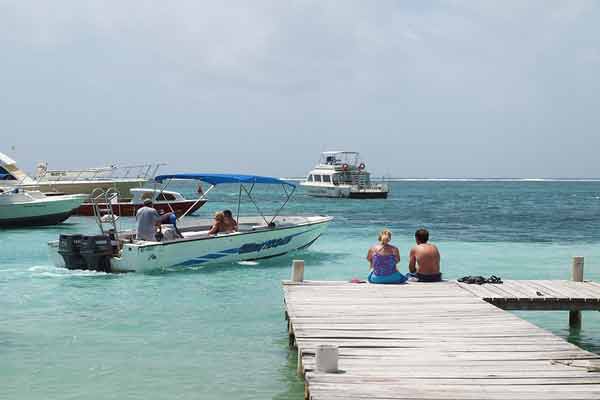 Pros
In the tourist and expat areas of Placencia and Ambergris Caye, you will find most expats feel safe, and crime is similar to most tourism areas in the world. Petty theft is an issue, and violent crime, while it happens occasionally, is statistically rare. There are no in-home security systems so most people take measures such as security bars or dogs to help them feel secure. It is smart to be vigilant about your safety and not take unnecessary risks. It is recommended that you join Facebook groups specific to the area of Belize you are interested in. Belize runs on Facebook and there is a great wealth of free information where you can ask questions to expats who live in each area and see if it will work for you.
Cons
Belize is not known for its sophisticated policing or legal system. There is a low rate of conviction in Belize, and it can be frustrating working with the police if you are used to the advanced criminal justice system in the U.S.
Find out more about Safety in Belize.
Find Out More From Our Belize Correspondent