The Irish: The Warmest People in the World
Ireland is just like you have probably imagined. It really does come with a storybook landscape of castles, sheer cliffs, and swans gliding across looking-glass lakes. There are old-fashioned horse fairs, cozy pubs where fiddle music rings out into the night, and seaside towns with houses painted all shades of the paint-box.
Green fields are hemmed with little stone walls. Cheery farmers wave at you from tractors. Narrow lanes are the haunt of stray sheep, stray cows, and the occasional stray donkey. And you are never too far away from a beach, a fishing spot, a golf course, or a literary gathering.
Today, lambs are gamboling in my neighbor's meadow, primroses bloom in the hedgerows and robins and chaffinches are busy nest-building. It's gorgeous…the kind of spring day that begs you to pull on your boots and go for a hike.
One of the joys of living in Ireland is the changing seasons. Thanks to the Gulf Stream, it rarely gets bitterly cold. Even in winter, you can be out and about. Sure, there's a rain shower now and again—but without them you would never see a rainbow.
Where to Live in Ireland
The difficult thing will be deciding where to settle. From the heathery mountains of Donegal down to the witchy-fingered peninsulas of Kerry, the entire western seaboard delivers a bonanza of scenic splendors. Connemara, the Aran Islands, Galway City, the Cliffs of Moher and the Ring of Kerry are all rightly on the tourist trail, but not so many visitors explore the historic seaside town of Westport or the myriad islands of Clew Bay in county Mayo. (There are supposedly 365 little islands—one for every day of the year.) Nor d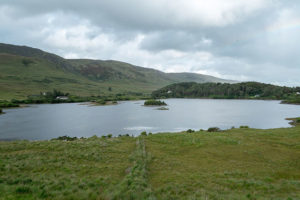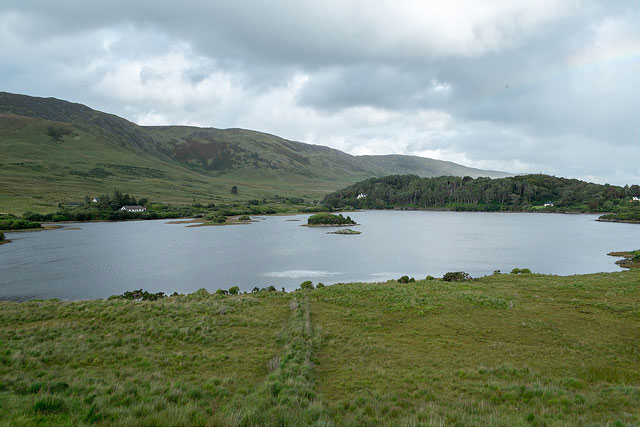 o many follow in the footsteps of the poet W.B. Yeats who was entranced by the legendary landscapes of county Sligo.
On the south coast, Cork is Ireland's largest county. Along with the cultural delights of Cork City, its charms include the harbor town of Kinsale, noted for its gourmet restaurants and foodie weekends, color-washed Clonakilty with its hand-painted shop-fronts, and historic Youghal—and we do mean historic. Sir Walter Raleigh was its mayor back in 1588.
In the "sunny southeast," the old Viking settlements of Waterford and Wexford are small cities with magnificent beaches on the doorstep. (If you enjoy opera, Wexford has an opera festival every October.) A short distance inland, Kilkenny is Ireland's best-preserved medieval city, and the surrounding countryside is absolutely peppered with the timeworn ruins of abbeys and monasteries.
On the east coast you'll find the Wicklow Mountains, neolithic Newgrange, and of course Dublin, Ireland's vibrant capital. But don't neglect to explore Ireland's inland counties too. It's not "a long way to Tipperary" at all—nor to counties Westmeath, Offaly, or Roscommon. Many of the country's best fishing loughs (lakes) are in the midlands, and the riverbank towns of the Shannon often have a history going back to the days of Saints and Scholars.
Ireland has so many wonderful locations, but the great thing about living here is that it's a fairly compact island. So whether it's for a day-trip or a weekend break, you'll never be too far away to go and explore them all.