Cost Of Living In Panama City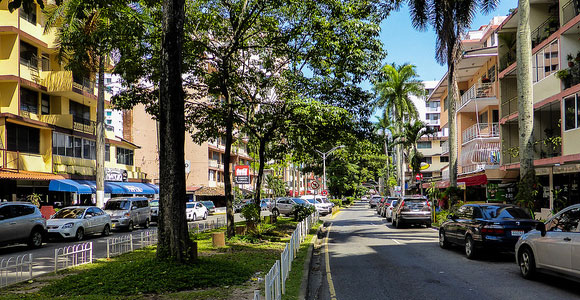 While it's the most expensive part of Panama, no matter what your taste or budget, you'll find that the cost of living in Panama City offers plenty of high-quality options, so in some cases the below costs come in ranges.
You may not want a car if you decide to live in Panama City (or even outside the city). Taxis are inexpensive, often no more than $5, even for an hour-long ride through rush-hour downtown traffic. In rural areas and small towns and cities, $2 fares are common. A tip: If you order a taxi from your hotel in Panama City, you'll pay more than if you just hailed one yourself across the street. And getting a taxi in Panama City is no problem at all…they're everywhere. Just walk out onto a main road and hail one. Tell them where you're going and ask the price before getting in.
As Panama City is at sea-level, it is known to be very warm. Temperatures usually reach the high 70s F in the mornings and evenings, and high 80s F during peak sunlight hours. Because of this, most expats rely on air conditioning to keep down the heat—leading to higher electricity usage, resulting in higher bills.
Like many expats, you may find it difficult to resist having a maid. It's easy to find help in Panama City, and a good employee can greatly improve your quality of life. A full-time, live-in maid can cost you as little as $250 a month. Many capitalinos (residents of the capital) have part-time maids who they'll pay $15 per visit. This usually includes cleaning, laundry (no ironing), and can include cooking and babysitting, too.
Movie tickets in Panama City are $6 and pensionados pay 50% less. On Wednesdays, many theaters are half price for all moviegoers. A popcorn, nachos, and soda combo will cost you about $5. And in case you're wondering, Panama gets a wide-array of first-run and blockbuster movies. Most films are played in the original language with Spanish subtitles.
Here is a sample budget detailing what you might expect to spend each month to live comfortably in Panama City (two-person household):
| | |
| --- | --- |
| Expenses | U.S. $ |
| Rent (two-bedroom apartment) | $900 to $1,500 |
| Electricity (depending on air conditioning use) | $60 to $150 |
| Water (bundled with trash pickup) | $12 to $25 |
| Gas for cooking, water heaters, dryer, etc. | $0 to $10 |
| Supermarket (food/household, mix of local and imported items) | $400 to $500 |
| Entertainment for two (movies twice a month, including snacks/drinks, and dinner four times a month) | $150 to $400 |
| Phone (land line, mostly local use) | $13 to $20 |
| High speed internet | $20 to $35 |
| Cable or satellite television | $35 to $50 |
| Monthly total for a First-World lifestyle in the big city: | Approx. $1,665 to $2,890 |
Get Your Free Panama Report Now
Find out more about Panama and other countries from around the world in IL's free daily postcard e-letter.
Sign up for these postcards by entering your email address in the box below and we'll also send you a Free Report: Panama: First-World Convenience at Third-World Prices. We value your privacy. You can unsubscribe at any time.
Get Your Free Report Here