Panama City, Panama
If you're looking for inexpensive cosmopolitan living—but with many of the conveniences you'd expect in New York, Miami, or any other major First-World city—you owe it to yourself to take a serious look at Panama City.
Panama City boasts a skyline of skyscrapers, modern office buildings, condo complexes and hotels of shining glass and steel, with world-class views of the Bay of Panama. The city is a major international commerce and banking hub, home to more than 80 of the world's largest banks, scores of international non-profits, and giant multi-nationals such as Federal Express, Dell, 3M, and many more.
In the city and the surrounding communities, your international phone calls go through the first time, every time. High-speed Internet is the norm, rather than the exception. Power and water service are reliable and every amenity you could possibly want is within easy grasp.
Panama City is also fast becoming one of the world's leading culinary destinations with eateries of every variety offering high-quality, fresh fare for much less than it would cost stateside.
Expats are attracted here thanks to its first-class health care and thriving property market that lends to a viable yet luxurious way of life in Panama City.
Cost Of Living In Panama City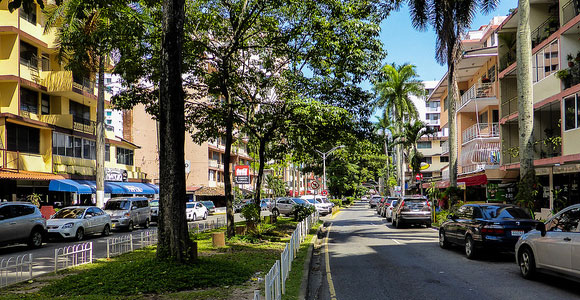 While it's the most expensive part of Panama, no matter what your taste or budget, you'll find that the cost of living in Panama City offers plenty of high-quality options, so in some cases the below costs come in ranges.
You may not want a car if you decide to live in Panama City (or even outside the city). Taxis are inexpensive, often no more than $5, even for an hour-long ride through rush-hour downtown traffic. In rural areas and small towns and cities, $2 fares are common.
A tip: If you order a taxi from your hotel in Panama City, you'll pay more than if you just hailed one yourself across the street. And getting a taxi in Panama City is no problem at all…they're everywhere. Just walk out onto a main road and hail one. Tell them where you're going and ask the price before getting in.
Here is a sample budget detailing what you might expect to spend each month to live comfortably in Panama City (two-person household):
| | |
| --- | --- |
| Expenses | U.S. $ |
| Rent (two-bedroom apartment) | $900 to $1,500 |
| Transportation (taxi or fuel/maintenance on a compact car) | $75 to $200 |
| Electricity (depending on air conditioning use) | $60 to $150 |
| Water (bundled with trash pickup) | $12 to $25 |
| Gas for cooking, water heaters, dryer, etc. | $0 to $10 |
| Supermarket (food/household, mix of local and imported items) | $400 to $500 |
| Entertainment for two (movies twice a month, including snacks/drinks, and dinner four times a month) | $150 to $400 |
| Phone (land line, mostly local use) | $13 to $20 |
| High speed internet | $20 to $35 |
| Cable or satellite television | $35 to $50 |
| Monthly total for a First-World lifestyle in the big city: | Approx. $1,665 to $2,890 |
As Panama City is at sea-level, it is known to be very warm. Temperatures usually reach the high 70s F in the mornings and evenings, and high 80s F during peak sunlight hours. Because of this, most expats rely on air conditioning to keep down the heat—leading to higher electricity usage, resulting in higher bills.
Like many expats, you may find it difficult to resist having a maid. It's easy to find help in Panama City, and a good employee can greatly improve your quality of life. A full-time, live-in maid can cost you as little as $250 a month. Many capitalinos (residents of the capital) have part-time maids who they'll pay $15 per visit. This usually includes cleaning, laundry (no ironing), and can include cooking and babysitting, too.
Movie tickets in Panama City are $6 and pensionados pay 50% less. On Wednesdays, many theaters are half price for all moviegoers. A popcorn, nachos, and soda combo will cost you about $5. And in case you're wondering, Panama gets a wide-array of first-run and blockbuster movies. Most films are played in the original language with Spanish subtitles.
Lifestyle in Panama City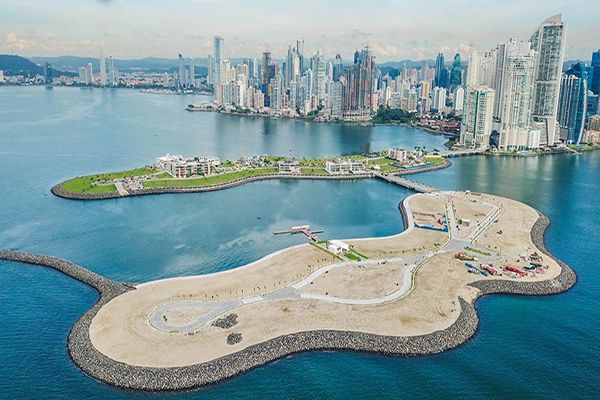 Panama City caters for a variety of lifestyles. While its ultra-modern skyline lends to its reputation as a booming commerce city, it also offers low-key, laid-back living. Here the urban lives in harmony with the tropical. Its proximity with the States means you can visit home conveniently and it's in the Eastern Time Zone.
There is a huge selection of restaurants to choose from. You could eat out here several times a week—grab lunch for $5 and sip a beer for $1.
And think of the little luxuries you've denied yourself over the years. Maybe you're hoping in Panama, you'll be able to play golf more often…afford weekly massages…even see the dentist or dermatologist more regularly than you did back home. Here, you can stop hoping, and make all those luxury lifestyle dreams come true.
Panama City: A Luxury Lifestyle in the "Hub of the Americas"
Panama City—Central America's true First-World capital—offers the perfect mix of old and new, modern and traditional. Here you can eat in a gourmet restaurant, attend a jazz festival, watch a movie (in English)…do just about anything you would be able to do in many of the First-World cities that we all love. But in Panama City, you can do it all for less. A luxury lifestyle in the "Hub of the Americas" is easy.
In Panama City you'll find a rich textural tapestry due to a fascinating history. Culture abounds in Panama from the colonial buildings in Casco Viejo to the many festivals that take place in the city throughout the year.
High-speed internet… modern infrastructure… excellent roads… all feature in Panama City. And it is also one of the safest capitals in the Latin American region.
Looking for an escape from the city? Beaches and mountains are both at your beck and call in Panama City. The beach town of Coronado is just an hour's drive away and Cerro Azul, with its stunning mountain views, is slightly east of the capital.
Overall, Panama City offers the best of urban living in the country and the region. Great healthcare, a close proximity to the U.S., and an attractive lifestyle all make Panama City the expat haven it is today.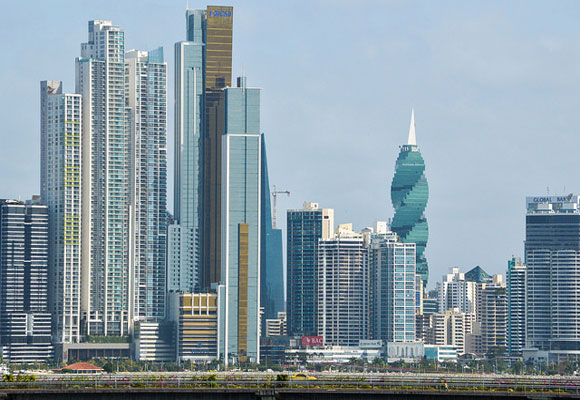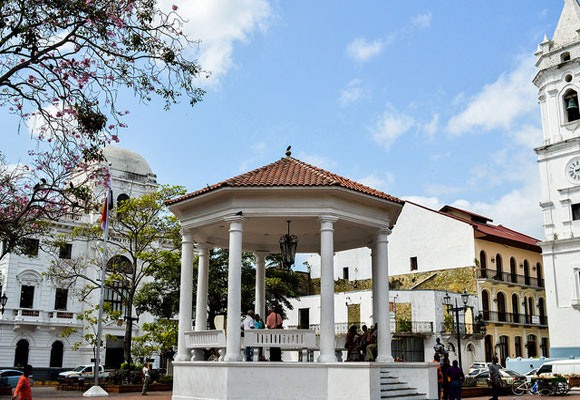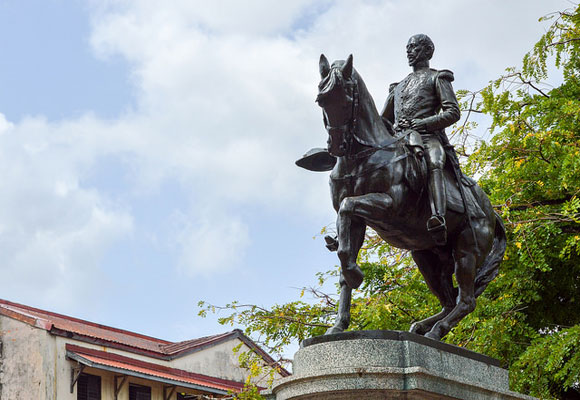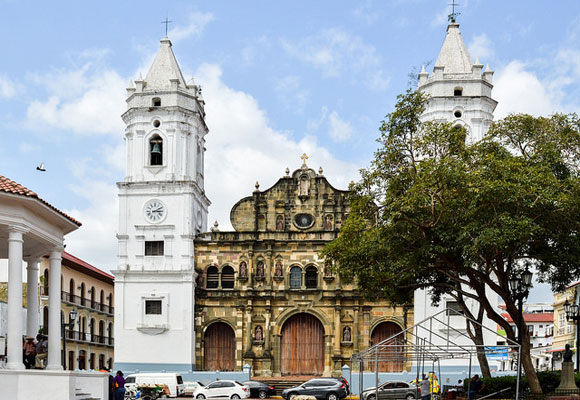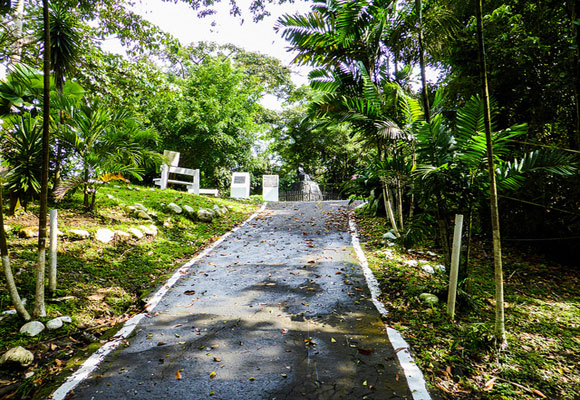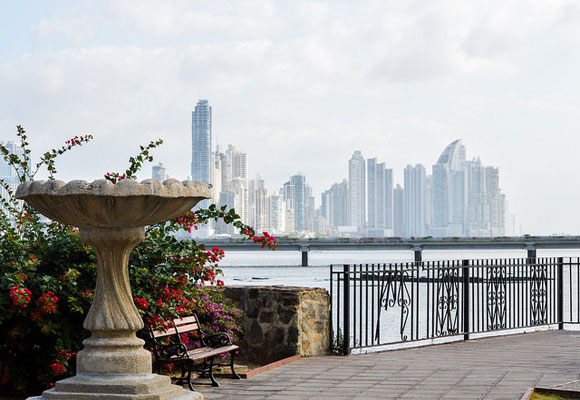 Panama City is full of many different nationalities and religions so you'll never feel like an outsider. Its diversity means that you may see a cathedral, like the Catedral Metropolitana pictured here in the same area as a synagogue or a mosque.