Whenever my husband and I meet Portuguese people for the first time and tell them we live in the Beira Interior, we inevitably get the same response. A wistful look, a deep sigh, and then: "Ah, but you live in the best part of the country."
I couldn't agree more.
We're located in the cherry capital of the country, surrounded by rolling hills, green valleys, farmland, and vineyards. In less than an hour we can be in the mountains at the country's only ski resort or reach the Spanish border. With our home just a five-minute drive from the auto-estrada, in a little more than two hours we can be on the Atlantic coast in the beachy expat haven of Figueira da Foz, or the capital of Lisbon, or hit the port wine houses in Vila Nova da Gaia, across the Douro River from Porto.
Recently I did a little house hunting in our area and found a range of possibilities, from a fixer-upper for under $6,000 to a few grand estates costing more than $500,000. On average, though, I found most appealing properties in the $150,000 to $300,000 range. Here are two likely candidates and, just for fun, one cozy bargain.
The Serra da Gardunha mountain range is legendary for its extraterrestrial activities, with numerous UFO sightings reported every year—just ask the old-timers who live there. If that doesn't concern you, maybe a three-bedroom, four-bath home nestled in a hillside may be of interest. Situated on just over an acre, the home features granite rock decor, a swimming pool, barbeque, marvelous views (maybe for spotting those UFOs?), several springs, and yet is only two minutes from the village of Alpedrinha, which hosts a monthly expat farmers market. For $261,000, it can be yours.
Central Portugal, meanwhile, boasts twelve historic villages. Among them is Castelo Novo, complete with a castle, as its name indicates. One of the pluses of living in such a village is the exceptional pride of ownership residents take in their dwellings.
Here a two-story, seven-room villa on almost 14 acres is offered at $283,382. Cherry, peach, apple, pear, and olive trees, a vineyard, and fresh water from the mountain source all add to the value of this property. There's a praia fluvial, river beach, close by, and even a pillory in town if your neighbors get rowdy.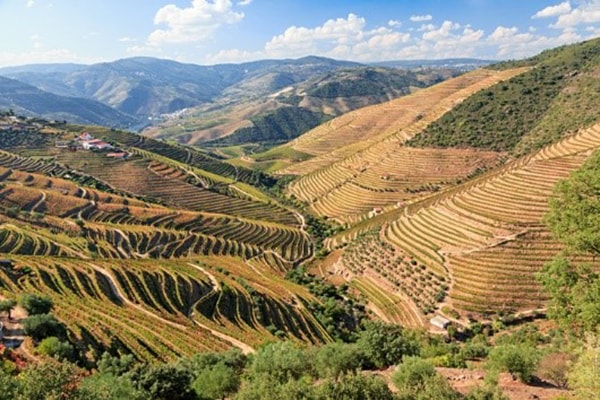 Anytime I see a listing with a modest asking price, I wonder exactly what that house looks like inside, so I decided to check out a three-story, two-bedroom home for sale for $59,000. I headed to nearby Telhado, driving along winding country roads past vineyards and grazing sheep. By chance I encountered the owners on the street as I was studying the building, and they graciously gave me a tour.
True to the ad, the compact home had been totally redone, with an updated kitchen and wood floors. There was a view out of one room of Serra da Gardunha, a nook ideal for a reading room, and two bathrooms. It's just ten minutes from both the convenient town of Fundão and the auto-estrada, as well as O Alambique, a three-star hotel and spa where I am happy to say I recently found a great masseuse. Negative or positive, depending on you: the house is on the narrow main street in town, and directly behind it is the designated area where all village festivals take place.
Bonus Pick:
I must admit, this one made me sigh. Located about 20 minutes from my home in the village of Soalheira, a spacious three-story villa comprising 5,700 square feet offers six bedrooms, four baths, and a covered terrace with glorious views of the countryside for the tidy sum of $561,000. Pricey, perhaps, but the potential for rural tourism is superb.
The open plan, fully equipped Keller kitchen with double Smeg oven would delight any serious cook. With a TV/game room, double garage, pre-installation of air conditioning and central heating, and plans approved for a swimming pool, this is a dream location for anyone—perhaps with a business partner—to operate a B&B or retreat. Or just move in with your family and realize you are permanently on vacation.
Get Your Free Real Estate Report Now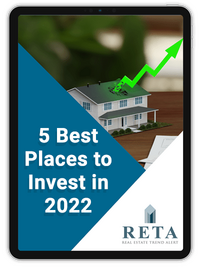 Sign up for our free daily Postcard e-letter and get a valuable free report on the The 5 Best Places to Buy Real Estate In 2022.
Related Articles
6 Real Estate Trends To Watch In 2019
House Hunting In Bargain Portugal
Upcoming Conferences
Live Better, Spend Less, Retire Sooner
IL's Retire Overseas Bootcamp
October 21-23, 2022 in Atlanta, GA

In safe, warm, welcoming communities abroad, as little as $1,700 a month can bankroll a good life... this fall, our experts will show you where—and how.
Early Bird DISCOUNT—Save $100 When You Register by Sep. 29
Details Here IL's Retire Overseas Bootcamp
---
Registration Now Open for the Best of Europe Private Screening

In the Right Spots in Europe, You Can Retire in Style—in an Historic, Sun-Drenched Locale—for as Little as $2,300 a Month or Less—Especially Now With the Dollar and Euro at Parity for the First Time in Two Decades.
And We'll Show You How, October 1-2, During the Special All-Online Best of Europe Private Screening.
---
The Income Revolution Forum
What if You Had the Freedom to Enjoy the Good Life Anywhere in the World You Wanted to Be...and Get Paid While You're There?
We'll show you how—with hands-on guidance—you could beat inflation...secure your retirement...ditch your commute...and turn a skill you already have into a portable side income of $300, $600, even $3,000 or more a month.