As the sun sets, my husband, Lynn, and I sit under a rooftop palapa at Casas Pacíficos, our very own tropical resort in Punta Carnero, Ecuador. We marvel at the fortunate series of events that led us to this incredible space. To the west, the Pacific and the endless cycle of the surf; to the east, the ebb and flow of the Rio Saludo. The squawks and calls of the flamingoes, pelicans, and egrets nesting in the mangrove are the perfect accompaniment to the crashing waves on the other side of our magical stretch of beach. Paradise.
We found this property in 2014 on an exploratory trip to Ecuador. While it was run down, we could see the potential in it. It wasn't until 2016 that we were finally able to close the sale, and it took another year-and-a-half of renovations to make the property an oasis for the guests we knew would expect North American standards in their accommodations. Now, guests come from around the world to rent one of the four casitas for a week or more at a time.
I am also a music teacher, and during the months we traveled back and forth from our home in Canada to Ecuador to oversee the transformation of Casas Pacíficos, I created a virtual harp academy. Now I have several online courses for harpists, so they can study with me wherever I am in the world.
It was an incredibly busy time, but the effort has paid off. Thanks to having the vision and time to nurture the online business, I was able to seamlessly transition from personal, one-on-one teaching to working with groups of people from around the world. This has also resulted in attracting people to Casas Pacíficos for retreats led by me and other musical and spiritual leaders.
One of the most enjoyable things I do as part of the retreat experience is to introduce visitors to Mercado, a huge outdoor market that sells everything from fish to flip-flops, in the nearby city of La Libertad. There we choose from the endless stalls of fresh fruits, vegetables, herbs, and seafood. It's great fun to see the looks on North Americans' faces when they buy a pineapple for 50 cents, or a pound of beautiful red tuna for $4. A $3 taxi ride brings us back to Casas Pacíficos loaded with our bounty, which our Ecuadorian cooks turn into delicious meals.
While we are close to the city of Salinas, we spend more time in La Libertad, which doesn't have as many expats. Lynn and I prefer to be amongst the full-time residents of that colorful community.
Showing a sincere effort to speak the language is very important, so I devote at least an hour a day to studying online. I also teach a couple of local young ladies English. In return, they teach me the idiomatic Spanish of coastal Ecuador, so it is a win-win all the way around.
I've lived and worked in many places in my various careers, and I can truly say that Ecuador is by far my favorite. While I suppose I could retire in a couple of years, I have no intention of doing so. Sharing the magic of Ecuador with my online students has opened many eyes to the beauty of our adopted country and I am delighted when they choose to travel here to experience it themselves.
Need a Way to Fund a New, Better Life?

Join our Savvy Retiree Daily e-letter today and you'll hear from us daily, telling you about ways you can gain the freedom to live where you want, travel when you like and create a life you love. We'll also send you a FREE Report Fund A New, Better Life With These 6 Portable Careers...
Related Articles
Five Reasons Why You Should Move To Ecuador
Too Expensive to Live at Home? Take Your Job to Ecuador
Trading an Office Drone Life for Laidback Living in Ecuador
---
You know more Spanish words than you think you do! And we guarantee you can be carrying on conversations...in Spanish...in just 20 Minutes. Special summit 'Speak Spanish in 20 Minutes' is now live!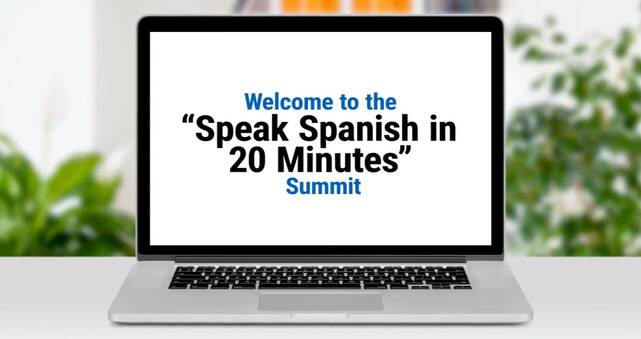 ---