Scott Paton has been traveling the world since January 2017. His itinerary includes Europe, the Middle East, North Africa, and Asia, with the goal of arriving in Australia within three years.
"I already had a portable income as a web developer, but in 2016 I discovered the online learning platform Udemy," says Scott. Udemy is an online portal where people can easily create and sell courses based on their skills. "I got excited at the possibilities. And in 2017 I created my first course on podcasting."
Prior to his current life of travel, the Vancouver-based Scott had a 20-year career in grocery store management followed by several years doing software training. He started building websites in the 2000s and launched his first podcast in 2005.
Like many people, Scott had long held the idea of traveling the world slowly, and in 2016, he started exploring the possibility of life on the road with several trips to Latin America—five weeks in Ecuador, a few weeks in Costa Rica. These were his test trips to discover if he liked it and if he could maintain enough productivity.
It turned out he had no problem achieving his income goals while exploring the world, and after the test trips were a success, he started searching for a way to fund his travels that matched his skills. This was when he discovered Udemy.
One of Scotts tricks for keeping his expenses low while he travels is to volunteer in local communities. Using a website called Workaway, he can find a host family who provide room and board in exchange for a few hours of work.
"Volunteering gets me into the community and meeting local people. Teaching English, painting a wall, building a website, whatever needs done, I do it. In Iceland it's 'help us feed the sheep,' in Spain it's 'teach us English.'" He typically spends about three weeks at a time on a volunteer commitment. "When I'm volunteering, I spend less than $800 a month."
He's also able to get off the beaten path this way. "I went to Tunisia and was blown away. It was a highlight for many reasons, one being that I had no expectations and the people were so friendly and intelligent. Also, it has incredible historic sites that are uncrowded. There is a well-preserved Roman arena and the day I was there, there were fewer than 15 people visiting. Compare that to the crowds in Rome."
Scott plans stretches of time when he's not volunteering so that he has time to produce and build Udemy courses, create podcasts, and look after his client's websites. He thrives on sharing his knowledge and has 85 Udemy courses, where he has over 135,000 students from 190 countries on topics as diverse as podcasting (15 courses) to options trading.
As the courses continue to sell even when he is busy seeing the sights in Tunisia, he always has a fresh income stream funding his way.
Need a Way to Fund a New, Better Life?

Join our Savvy Retiree Daily e-letter today and you'll hear from us daily, telling you about ways you can gain the freedom to live where you want, travel when you like and create a life you love. We'll also send you a FREE Report Fund A New, Better Life With These 6 Portable Careers...
Related Articles
Teaching English Abroad: The Best Earning Opportunity
Use Your Past Experience to Complete Your Overseas Income Puzzle
How to Trade Your Photos for Cash
---
You know more Spanish words than you think you do! And we guarantee you can be carrying on conversations...in Spanish...in just 20 Minutes. Reserve your spot now for our FREE webinar.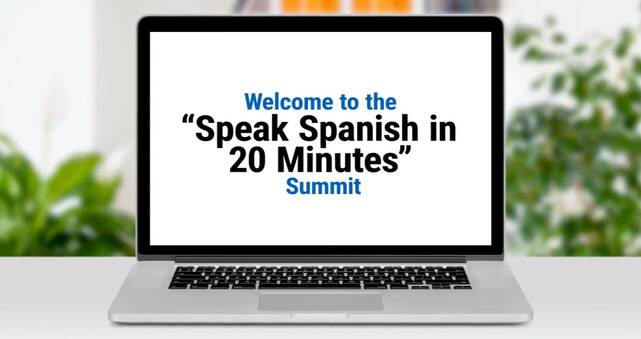 ---