When I began taking photographs, it was just a hobby…something I really liked doing on vacation. It never occurred to me I could ever make any money. However, I quickly realized what a lucrative opportunity it was.
I built up my photography business from home with the intent of going full time as a photographer and traveling the world to capture amazing imagery. And this past year, it finally became my reality.
At 32 years old, I quit my day job in sales. My husband, Matt, and I purged our belongings, bought an RV, and headed 4,100 miles north from Phoenix, Arizona to Anchorage, Alaska. I was in search of a better lifestyle…and photography!
Now, nearly every night, I sit mesmerized under the stars, as the dancing greens, purples, and pinks of Alaska's Northern Lights swirl and play behind the pine trees and snow-capped mountains.
When daylight squelches the aurora, I play—with camera in hand. I go kayaking, biking, dog sledding, all while stalking a variety of bear, bald eagles, big horn sheep, whales, salmon, and the occasional lynx.
My new "office" in America's last wild frontier is everything I ever hoped it would be.
While I never received any formal training in photography, I am now selling my photos to stock agencies, which sell them on to media professionals for magazines, blogs, news articles, book covers, television shows, movies, and much more.
The demand is tremendous for regular, everyday images of household goods…people interacting…and things we all encounter as we live our lives. This environment is ripe for the picking. With easy access to subjects, you can practice and hone your skills right from the comfort of your own home.
A couple of my best selling images are actually from a workshop I attended several years back, to help photographers work with people as their subjects.
But I didn't stop there. After honing my skills a bit, the next step was creating fine art photographs. It is one of the most fun, rewarding, and lucrative opportunities in photography. This photograph has earned me just under $10,000 between contest winnings and fine art sales alone!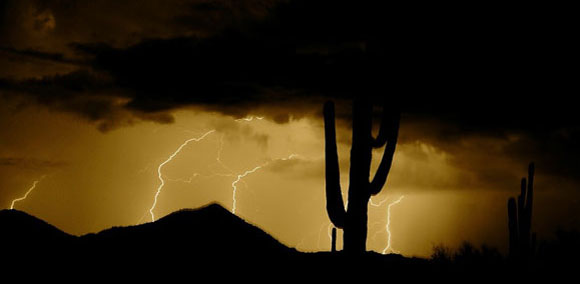 You can create and sell fine art anywhere in the world. I have sold my fine art prints at art festivals, in art galleries and gift shops, in furniture stores ready to hang above your new sofa, and on my own website. With prices ranging from $25 in revenue up to several thousand per photograph it is easy to find motivation and inspiration.
Now, I count my blessings every single day. The path down this road of photography has allowed me to set my own schedule, pick my own projects, and define my own style. And I travel when and where I want!
I used to only photograph vacations…and these days, it's like every day is a vacation. I'm taken where I'm inspired and I can't think of many other professions where I could find all these luxuries photography has afforded me.
Image ©Kirsten Benz

Need a Way to Fund a New, Better Life?

Join our Fund Your Life Daily e-letter today, and you'll hear from us five times a week, telling you about ways to earn income that lets you live anywhere, travel anytime… and give you the funds to make your dreams of a better life real. We'll also send you your FREE report Fund A New, Better Life With These 6 Portable Careers.
Related Articles
The Quickest Way to Make Money Online
5 Reasons to Become a Travel Blogger