Below is the view from my office. Well…one of my offices.
My day starts on my balcony. Then I go inside for some conference calls. Then it's poolside to write to you, Dear Reader. At 5 p.m. I'll head down to the beachfront, take a long walk, and later watch the sunset.
While the world enters a state of flux, Cabo's golden sand beaches and Pacific Ocean views never change. It's a great place to think…to connect the dots. To figure out what new opportunities are on the horizon.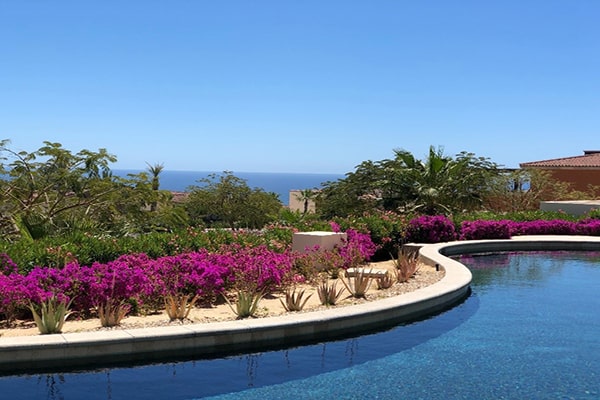 Social distancing isn't a challenge here. The community where I live is all but empty. At night, the neighboring buildings are dark. When I walk on the beach, it feels like it's just me and the passing whales.
I posted this video of a close encounter I had with a pod of whales on my Instagram. My wife Sayuri said they were babies playing. "Pretty giant babies if you ask me." This time of year, they move left to right across my horizon, traveling up to 7,000 miles north from the Sea of Cortes to their feeding grounds in the Gulf of Alaska and the Bering Sea.
View this post on Instagram

One of the great positives of the global lockdown is that nature has started to reassert itself. This morning, a bright yellow bird visited me on my balcony, had a peek around, and then continued on his business. A tiny hummingbird worked feverishly on the plants below. I've never seen so many butterflies. Maybe it's the time of year. Maybe it's the lack of people. Maybe they have always been there…I've just been too busy to notice. Today I notice, and appreciate.
The weather is absolutely perfect for me right now. At midday, it's 77 F. At night, it goes down to a comfortable 62 F.
Like everyone, I'm apprehensive. I hope we can return to normal life as soon as possible. But, I have a lot to be grateful for. I hope you do too.
I have been expecting a big crisis for over a year. A sharp economic contraction. A moment of great financial fear and insecurity. Not all that…plus a pandemic.
But we are where we are. So, let's make the most of it.
In July 2019, I focused an entire issue of Real Estate Trend Alert on a guide to crisis investing. What I said then is as true today as ever: "Crisis investing is one of the most powerful strategies with which to make our money in real estate.
"Crisis investing can make fortunes. 'Buy when there's blood in the streets,' as the old saying goes. A crisis is the time to snap up an asset cheaply…extremely undervalued. Then, when the crisis is over, and the true value is recognized, you have an asset that's worth many times more than you paid."
This strategy is so effective I devoted an extensive amount of time to it in my book, The Profit Principle, which you can claim here for free for a short time only.
In the latest issue of Real Estate Trend Alert, I shared my insights on how I expect this latest crisis to play out and where I see the most potential for savvy real estate investors.
One place I'll be looking is places on the downtrend…
By this I mean places like Italy, Spain, and other parts of Europe that have long passed their peak. Where populations are old. Innovation is limited and stifled by bureaucracy. And where the Great Recession still feels like a fresh wound.
The tragedy that's unfolding is catastrophic for Italy and Spain's already fragile and debt-laden economies. Already high, unemployment is going to skyrocket. We will see mass emigration and household consolidation (kids moving back in with parents and vice versa).
We will see big drops in the price of best-in-class real estate. I'm figuring on a 30% fall in Italy—on prices that have already been falling for 15 years. More in parts of Spain. The value of marginal real estate in the hills and empty villages will go to zero.
Spain and Italy have been giving away free houses for years in an effort to re-energize depopulated hill towns. These are beautiful historic towns in stunning places, but there's no work for the young, which forces them to leave for urban centers—and leave empty homes in their wake.
It's a trend I've been following closely. But we ain't seen nothing yet! The "free house" trend started in the southern, and less economically developed, regions of Italy. Now we will see it move northward…
One of my big ideas for a while has been to get a whole town for free and bring it back to life. This crisis presents an opportunity to get serious about this…and RETA members will get in at the ground floor of anything I find.
While this crisis has many uncertainties, one thing we do know is that tourism will bounce back in blue-chip locales. Venice will still be Venice. Rome won't lose its appeal.
The hotel industry is going to be decimated by this crisis. But when the bounce-back happens, it will clear the way for rental opportunities in these tourist meccas.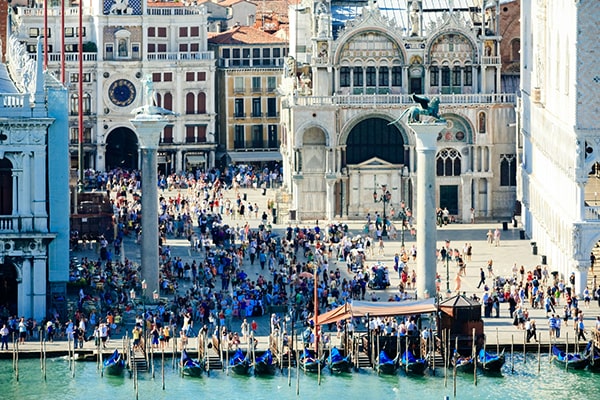 As soon as travel to Italy and Spain is both safe and permitted I'll be on a flight there. If you come out of this crisis with savings intact, you will have the opportunity to multiply it many times over in the following years.
But if not, there will still be opportunities in Southern Europe. A free home in a quaint Italian town might be the best way to save your retirement.
Either way, I'll be here for you…
Get Your Free Real Estate Report Now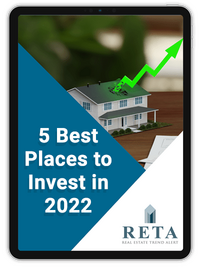 Sign up for our free daily Postcard e-letter and get a valuable free report on the The 5 Best Places to Buy Real Estate In 2022.
Related Articles
The 10 Best Places to Invest in Real Estate
What This Crisis Means For RETA
Red-Hot Rental Opportunities on the Algarve, Portugal
Upcoming Conferences
Live Better, Spend Less, Retire Sooner
IL's Retire Overseas Bootcamp
October 21-23, 2022 in Atlanta, GA

In safe, warm, welcoming communities abroad, as little as $1,700 a month can bankroll a good life... this fall, our experts will show you where—and how.
Early Bird DISCOUNT—Save $100 When You Register by Sep. 29
Details Here IL's Retire Overseas Bootcamp
---
Registration Now Open for the Best of Europe Private Screening

In the Right Spots in Europe, You Can Retire in Style—in an Historic, Sun-Drenched Locale—for as Little as $2,300 a Month or Less—Especially Now With the Dollar and Euro at Parity for the First Time in Two Decades.
And We'll Show You How, October 1-2, During the Special All-Online Best of Europe Private Screening.
---
The Income Revolution Forum
What if You Had the Freedom to Enjoy the Good Life Anywhere in the World You Wanted to Be...and Get Paid While You're There?
We'll show you how—with hands-on guidance—you could beat inflation...secure your retirement...ditch your commute...and turn a skill you already have into a portable side income of $300, $600, even $3,000 or more a month.