This week I've been discussing those overlooked costs that can eat into your real estate investment if you don't buy right.
I'm talking about holding costs: property taxes, HOA (homeowner association) or condo fees, insurance, and utilities.
In parts of North America, these expenses can amount to the cost of a mortgage. Find the right place in Europe and your holding costs are less than the cost of a gym membership. The difference really is that dramatic.
Of course, it's never apples to apples…
True comparisons are difficult to make. HOA fees can cover the cost of a pool and a gym membership, or just general maintenance. Your property insurance is dependent on any number of factors. For instance, if you buy in the hurricane belt, you'll be paying a lot more, as Floridians know only too well.
But the main reason it's difficult to make an apples to apples comparison is because the purchase price of a home varies so significantly from country to country. For instance, to buy a two-bedroom, true beachfront condo close to a major city in the U.S. you're generally talking anywhere from $600,000 to $1.5 million. While, to buy true beachfront in Panama, you're talking half that cost—and, if you're a Real Estate Trend Alert member, you're talking less again.
In April this year, I brought RETA members an exclusive opportunity to buy two-bedroom condos right on the nicest, closest beach to Panama City from just $214,300. That was with a $65,700 discount. More recently, members could lock down two suites right on the sand for just $219,000.
But this isn't just buying right by locking in an incredible price. With our great deals in Panama, we were securing low holding costs too.
An ordinary two-bedroom beachfront condo in Miami can face a tax bill of $9,135 a year. While our nicer beachfront condo in Panama would set you back just $1,400 a year in taxes (with a 10% discount if you pay in January).
Like I say, it's never apples to apples, but I sure know which one I'd like to take a bite of…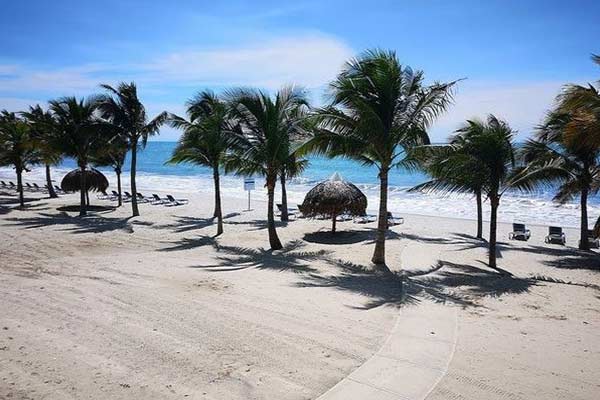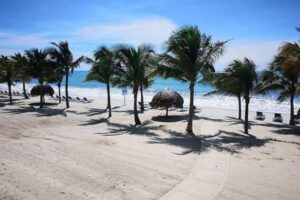 And remember, the higher cost price in the U.S. will drive up your insurance premium, plus the insurance paid by your HOA, which in turn contributes to a higher HOA fee for you.
So, for your two-bedroom condo in Miami, expect an insurance bill of about $227 a month.
For the two-bedroom beachfront condo RETA members locked down in April, insurance is just about $185 a year. That's just $15 a month.
And HOA fees? In Miami, we're talking $636 a month. In Panama, just $188 a month…and that's with incredible amenities too—a luxury spa, state-of-the-art gym, superb pool, and beach club…restaurants…and all right on the beach. Club membership is just $5 a month for owners.
This is the kind of value I look for when I'm scouting for RETA deals. And it's another reason why I repeatedly say that we make our money when we buy. Buying well, at a good price, not only locks in stronger capital gains potential, it also locks in lower holding costs, which increases your net income if you rent…and gives you a stronger bottom line when you sell.
Across my beat in Latin American we can get lower holding costs than in North America.
On the Riviera Maya, on Mexico's Caribbean, where we've had some of the best RETA deals of all time, property tax is just $400 per year on a $265,000 home (that's just $33 a month). Pay in the first three months and you get a discount.
On our RETA deal in Tao Tulum in 2017 for instance, members bought from $154,500. At that, property tax would be about $20 a month.
The HOA fees in Tao Tulum are about $166 a month on the condos RETA members bought for $154,500. While insurance would come to $23.75.
That's just $209.75 a month…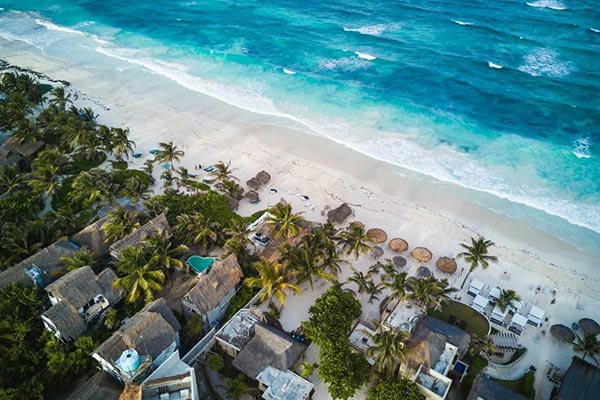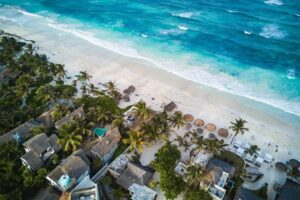 But if you want to benefit from capital appreciation while keeping your holding costs to an absolute minimum, my favorite play of all is to own lots.
There is very little holding costs associated with sitting on land…and if you buy in the right place, there's less again.
Next week, I'll be telling RETA members about an opportunity to own lots with incredible profit potential in a destination with jaw-dropping ocean views.
They're in a private community, but community fees run around $30 to $50 per lot per month. Property tax is low, too, and would come to not much more than $200 a year (about $17 to $20 a month).
And best of all, the developer had originally planned to go retail and the pricelist she sent me showed prices at least 30% higher than what RETA members can pay.
If you're a member, watch your Alerts for more.