Ok…wife and I looking to move somewhere along the Riviera Maya within next year…. have visited 5-6 times…..55 years old plus in age…. good health….will pay cash for a home…. will have around 3,500 month income….. what do you think our health care will cost us?….. think that is enough income to survive comfortably?……I don't plan on owning a vehicle… thank you in advance!
Glynna Prentice – Mexico Correspondent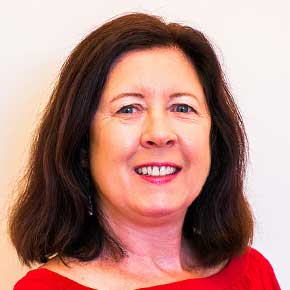 Hi there,
Your income of $3,500 a month should be fine for living on the Riviera Maya in Mexico, especially if you plan on buying your home and not paying rent.
If you get private healthcare, your premium could be somewhere in the $2,000 to $3,500 a year range, at a guess (you don't give your exact age, and premiums rise with age), depending on the deductible you choose.
One other thing to keep in mind: I've noticed that some of the big fancy hospitals in the Riviera Maya charge close to U.S. prices, mostly because they can–they know a lot of U.S. tourists will go to there if they have a health problem, and since Americans are used to high prices, they won't blink an eye. The alternative is to go to smaller clinics that locals frequent, and to ask about the prices upfront so you can weed out the more outrageous ones. Do keep in mind, though, that these big fancy hospitals do have the sleek look and fancy equipment that Americans are used to, and for this reason are very comfortable for foreigners. Some local clinics may look a little scruffier, so you'll have to decide how comfortable you are with that. And you may need more Spanish for the local clinics.
For big health checkups (say, when you want to have a lot of diagnostics done for a baseline health assessment), you might also want to go to Merida, where prices are more reasonable and the care excellent–it's only four hours from Cancun by bus, it has a wonderful Mexican ambience, and it makes a nice escape from the beach.
And personally I'd want a car on the Riviera Maya… I find the towns rather spread out, U.S.-style. But certainly in cities like Playa and Cancun you don't need a car in town–there are plenty of shops an easy walk or cab ride away, and car-rental agencies if you want to rent a car for a day-trip or weekend. You've been to the area enough times to know about that…and you can always buy a car later if you change your mind.
Good luck!

Get Your Free Mexico Report Now
Learn more about Mexico and other countries in our daily postcard e-letter. Simply enter your email address below and we'll send you a Free Special Report – Why Millions of Americans Are Moving to Mexico.
This special guide covers real estate, retirement and more in Mexico and is yours free when you sign up for our postcards below.
Get Your Free Report Here