I'm sending a couple of my guys to Italy.
They have their flights booked and an itinerary. But I've told them to stay flexible because I expect them to hit a motherload of bargains.
Scouting from Tuscany down to Rome, they will take a big loop to pass through some of the most fertile bargain-hunting territory in all of Europe…
Take this stunning village home, which they intend to see person…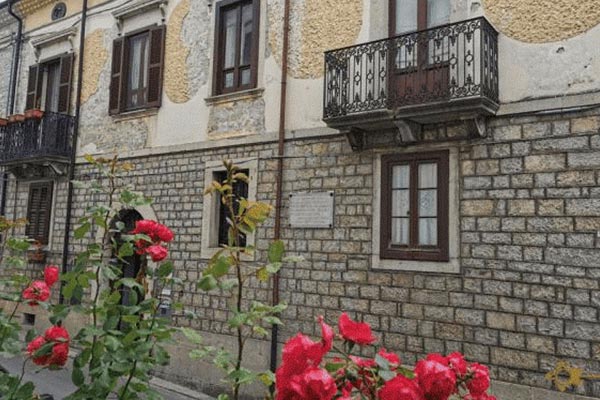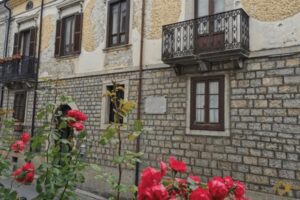 It's a two-bedroom apartment inside a restored building that was once a noble family home. It's in the town of Agnone in the Abruzzo region.
You get a terrace, views across town to the mountains, and a small garden, too. Check out the interior…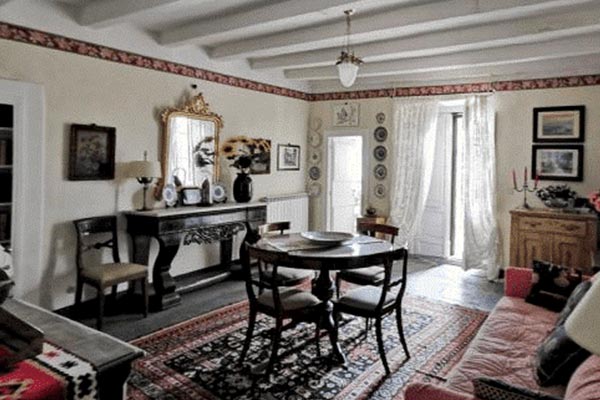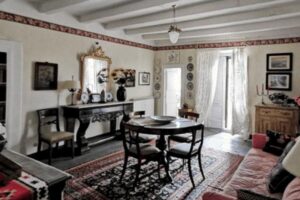 I like the idea of an apartment in good condition which, is part of a larger renovated historic property. Italy and France have a lot of options like this. (Here's the listing for this apartment.)
The Capracotta ski resort is just 10 miles away, and your about 40 miles to the Adriatic coast. As for the town of Agnone, it looks like your typical historic time-worn Italian hill town. You have restaurants, stores, pharmacies…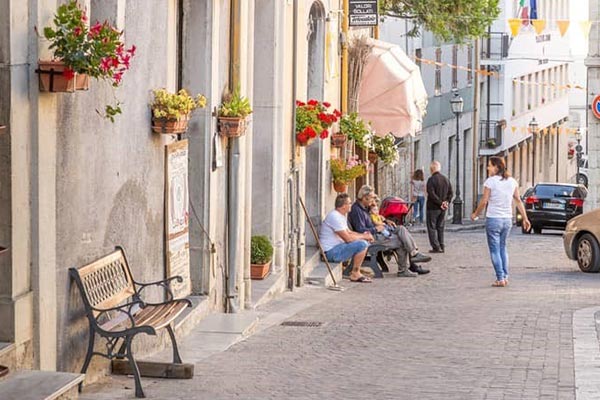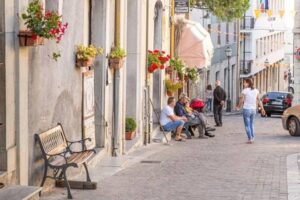 The biggest challenge my two guys face once on the ground in Italy is narrowing down where to go and what to look at. They'll be meeting with local real estate agents and drilling down into local markets.
They know I don't view the pocket-money boltholes they're going to find as serious investments. Just great value historic homes in a stunning part of the world. But I am interested in the idea of reviving an entire hill town…who knows, we could have our own historic Italian hill top RETA retreat where our group could meet up.
Italian real estate prices have been in decline for 18 years and the already fragile Italian economy has taken an almighty kick in the teeth with the pandemic.
Even before the pandemic you could some Italian municipalities offering homes free to anyone willing to renovate.
I expect to see a 30% drop in the price of premium Italian real estate as a result of the crisis.
And you can get some bang-for-buck dream homes in Italy.
The Le Marche region borders Abruzzo to the north. In recent years, it's drawn expats looking for the same stunning hill towns and landscapes as Tuscany and Umbria, but at a lower price. You certainly can get amazing properties there…
I'll give you an example of a stunning-looking listing my team came across…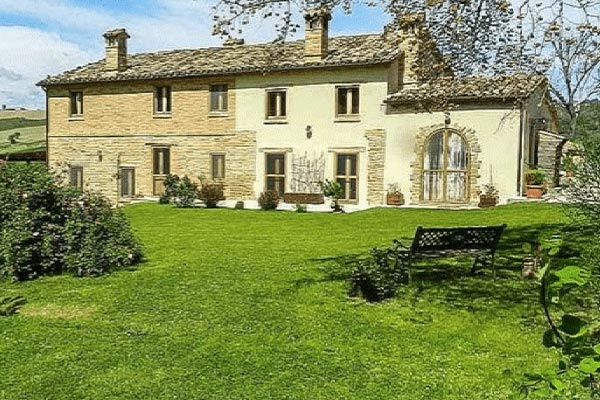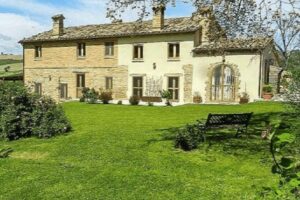 It's a completely restored farmhouse with a swimming pool. You get nearly an acre of gardens with fruit trees (pear, apple, peach, cherry, persimmon, plum, fig and almond) and around 30 olive trees.
The asking price is €450,000 ($533,268).
The closest medieval village is Loro Piceno but the region is full of historic hamlets and towns. The furniture is included in the price. Here's the listing.


There is one potentially lucrative real estate investment play in Italy…
Tourism is going to bounce back. Italy is one of the most-visited countries on the planet.
Especially popular are those blue-chip tourism destinations like Florence, Venice, and Rome.
By seeking out old, overlooked, and undervalued apartments close to the historic centers we could potentially generate gross yields of anything up to 15%.
I've found such opportunities in the past.
In Florence for example, I found a completely renovated Airbnb-ready apartment for €185,000 ($218,333) close to Fortezza de Basso—the largest historical monument in the city. It was close to the other main Florentine attractions. It had two bedrooms and was 500 square feet.
Let's run conservative numbers: You rent for 250 nights, just under 70% occupancy. That occupancy is extremely high in a normal market but in a place like Florence it's only okay. Take those 250 nights at an average of $150 a night for a total of $37,500.
That's a whopping gross yield…around 17%.
And that was before the crisis forced tourism to grind to a halt. How many hotels will reopen? I expect rentals to be in even higher demand…
Like I say…
I'm sending a couple of my guys to Italy.
If you are a RETA member, you'll be getting the full reports and every opportunity. You'll also find my full analysis from my last Italy scouting trip here.
Get Your Free Real Estate Report Now
Sign up for our free daily Postcard e-letter and get a valuable free report on the The 5 Best Places to Buy Real Estate In 2023.
Related Articles
The 10 Best Places to Invest in Real Estate
Huge Profits…Steps from a White-Sand Beach
Gains of $145,700 on Beachfront in Playa Caracol